Growth Ranking Amazon | AMZ Tracker
Short description : Growth Ranking Amazon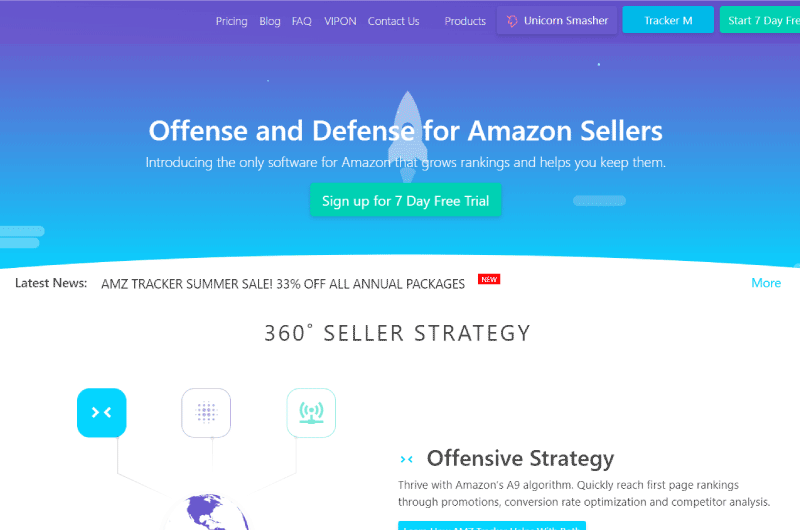 Introducing the only software for Amazon that boosts rankings and helps you keep them.
Long Description : Growth Ranking Amazon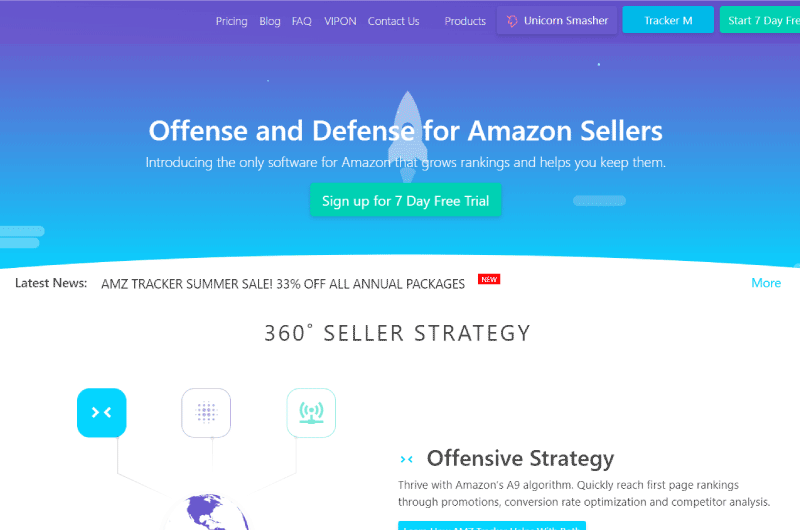 Description AMZ Tracker 
AMZ Tracker is a tool designed to help Amazon FBA sellers improve and track their selling strategy. It also helps track the products and progress of competing sellers. 
Source:
AMZ Tracker
Depending on the price plan chosen, AMZ Tracker can also be used to discover several profitable keywords on which to optimize your product sheets. 
What is AMZ Tracker? 
AMZ Tracker is a cloud-based platform for sellers to track their sales, revenue, and ranking on Amazon. 
For this, the platform offers tools for keyword research, competition analysis and email management of marketing strategies and campaigns. 
Source: R
igorousthemes
Source:
AMZ Tracker
This will help sellers optimize their product sheets and have a better chance of ranking in the first Amazon results when a potential customer searches for their products. 
AMZ also generates detailed analytics reports to help you better gauge product conversions. 
These reports can be leveraged to further optimize sales strategies and properly manage promotions. 
If you are looking for a solution to help you improve your overall Amazon sales, AMZ Tracker is probably still a good choice with all the essential features you need. 
AMZ Tracker: the different features 
On the official page of AMZ Tracker, the brand defines itself as a solution to improve sales on Amazon FBA thanks to its 360° strategy which is broken down into three: 
AMZ Tracker: The offensive strategy 
The offensive strategy offered by AMZ Tracker focuses primarily on improving rankings, conversion rate and number of sales. 
To implement this strategy, the platform provides its users with a number of tools, namely: 
1. Product 
monitoring For any seller on Amazon FBA, monitoring sales and profitability remains a very important aspect . 
AMZ Tracker's "Product Tracking" tool provides access to information on marketed products in order to track sales performance in real time. 
Source: Z
eamzseller
Thus the seller can immediately take the necessary resolutions in the event of a drop in performance.  
2. Keyword tracking/research tool
Even before tracking the products marketed, the seller must make sure to target the relevant keywords used by Internet users to search for their products on Amazon. 
For this, AMZ Tracker has a keyword research tool to help you identify the terms and expressions that customers type on the search engine to search for your products. 
Source:
Fb Daddy 
The tool offers relevant suggestions to generate profitable keywords that your competitors might have missed. 
Once these keywords have been identified, they can be targeted in ads to boost the visibility of your product sheets and generate more clicks. 
3. Conversion Rate Optimization
After launching an ad, how would you rate its profitability? AMZ Tracker offers a tool that allows you to evaluate the effectiveness of each of your ads with recommendations of tasks to perform to improve their profitability. 
Examples of recommendations that can be suggested by the tool include: 
Respecting the correct length for page titles

Respecting the correct length for meta descriptions 

Using bulleted lists to cite enumerations 

Using images of high resolution 

on your products  

Encourage opinions on your 
Authorize opinions
products Amazon results. 
of these aspects include: 
Length of titles

Bulleted lists 

High quality images 

Product 

ratings Consumer reviews

Length of descriptions

Shipments by Amazon
Once the tool analysis report is generated , the work will simply be to fix the missing points to improve the ranking of your product sheets on Amazon. 
If, for example, it is a question of offering quality images, you can take high-resolution photos that present your products from all angles or in a context of use. 
This allows Internet users to understand all the details of the product as if they were in a physical store. You can also offer photos in a context of use to anticipate the taste of customer satisfaction. 
Besides, if AMZ Tracker's on-page analyzer detects that a product page lacks consumer reviews, you don't really have much to do from an optimization point of view. 
Generally, the more you sell a product, the more consumer reviews you collect. 
In this case, the solution could be to create a promotion to make more sales and thus increase the number of reviews. 
Where AMZ Tracker can still be interesting is that the tool allows you to organize your product promotions directly on your dashboard and follow their progress in real time. 
5. Super URL
The Super URL feature of AMZ Tracker allows you to create SEO Friendly URLs that include the main keywords of your product sheets.
Which can be useful for showcasing your promotions on other channels other than Amazon and gaining an additional source of sales. 
However, before using these URLs to explore other sales sources, it would be prudent to ensure that you are not violating Amazon's Terms of Service lest your seller account be compromised. In case of uncertainty, it is better not to use the URLs of your Amazon listings on other channels. 
6. Vipon.com
AMZ Tracker also allows you to manage your product promotions on Amazon. This feature is available on the Vipon.com website. 
By choosing to subscribe to AMZ Tracker, you also have the option of legally distributing your product promotions outside of Amazon by visiting the Vipon site.
Vipon brings together one of the largest communities of offers on Amazon. The site has over 2 million consumers looking for bargains. This is a great opportunity to make more sales. 
AMZ Tracker: the defensive strategy
AMZ Tracker also helps you set up a defensive strategy which essentially consists of setting up alerts to detect and solve as soon as possible any problems that could affect your product sales. 
For this defensive strategy, AMZ Tracker offers the following tools: 
1. Alerts for negative opinions
This feature of AMZ Trafic allows you to be alerted when one of your products receives a negative opinion. You can then quickly see how satisfied the customer is. And if it is a fake review, it will surely be necessary to delete it. 
2. Hacking alerts
AMZ remains a reference platform in e-commerce. Every day the platform receives millions of buyers and sellers, but also pirates. 
AMZ Tracker's "Hack Alert" feature allows you to be automatically alerted when someone changes your listings.
This way, you can fix the problem and take appropriate action before it affects your sales.
3. E-mail notification tool / Reports
As its name suggests, this tool allows you to receive reports directly in your mailbox to follow the progress of your products without necessarily having to consult your AMZ Tracker dashboard. 
Reports are fully customizable so you can set the broadcast frequency yourself. 
Interestingly enough, the generated reports are white label. That is, you offer Amazon account monitoring services and trademark your company on AMZ Tracker reports. 
4. Account Performance
AMZ Tracker subscription also entitles you to hack report documentation. 
The goal is to inform you about methods to thwart ad hijacking attempts and also how to recover your ad after an attack. 
You will also learn better how to deal with negative reviews and malicious competitors.  
5. Review
Tracker This feature of AMZ Tracker is still in beta, that is, it is still in the testing phase. 
The AMZ Tracker review hunter allows you to explore your order lists and extract customer email addresses. 
However, the tool might not be launched since collecting customer email addresses is a practice that goes against Amazon regulations. 
AMZ Tracker: Recognition
strategy The recognition strategy of AMZ Tracker is used to spy on your competitors in order to propose a more competitive strategy. 
For this, the tool offers a number of tools namely: 
1. Keyword research tool
With this tool, you can identify the profitable keywords on which your competitors are not ranked. This is an opportunity to rank on less competitive keywords and reach the first results much faster. 
2. Extract long-tail keywords with Deepwords
AMZ Tracker also offers the possibility of using DeepWords to find long-tail keywords. 
Source:
Appsumo
These are usually conversational keywords that customers use to search for Amazon products.  
The tool provides a way to identify keywords with a better conversion rate that other sellers in your niche have probably missed. 
3. Competitive Analysis
As an Amazon FBA seller, it is important to keep an eye on the competition. 
With this feature of AMZ Tracker, you can spy on your competitors. You can then draw inspiration from their successful techniques and at the same time learn from their mistakes. 
4. Unicorn Smasher & Pro Chrome
Extension Unicorn Smasher is an extension available on Chrome web store. It is used to analyze the current listings of Amazon products by providing valuable information such as: 
The number of sales 

The turnover 

The number of consumer reviews 

And the number of Amazon sellers listed on the list. 
This can be useful for inspecting the market and unearthing promising or unpromising products.
AMZ Tracker: Who is the tool for? 
AMZ Tracker helps Amazon merchants to increase their ranking on the e-commerce platform. 

AMZ Tracker also helps Amazon businesses grow quickly by monitoring their performance. 
AMZ Tracker: Pros and Cons 
Pros 
Easy to use tool with an attractive interface 

Keyword research and product tracking 

Learn Amazon listing optimization

Helps improve listing visibility to make more sales

Helps get and manageuse

the Vipon.com site to distribute offers outside of Amazon
The disadvantages
Tool a little expensive compared to other solutions adapted to Amazon sellers

The functionalities of the same plan may differ slightly depending on a monthly or monthly subscription
AMZ Tracker : Pricing 
Basic Plan
$50 per month

110 Keywords

50 Products

Unlimited Email Reports

50 Sales Tracking

1 Concurrent User

50 negative review products
Professional Plan
$100 per month

500 Keywords

100 Products

Email Reports unlimited

100 sales follow-ups

1 concurrent user

100 negative review products

3 product promotions per marketplace

Good Unlimited Promotional
God Mode Plan 
$100 per month

1,500 Keywords

200 Products

Unlimited Email Reports

200 Sales Follow-ups

2 Concurrent User

200 negative review products

12 product promotions per marketplace

Unlimited
Voucher Legend Plan
$400 per month

3,000

400 Products

Unlimited Email Reports

400 Sales

3 Concurrent User

400 Negative Review Products

50 Product Promotions per Marketplace

Unlimited Promo Voucher
AMZ Tracker offers 7-day free trial period for all offered price plans . Discount on annual signups for each plan.
Learn more.
Videos : Growth Ranking Amazon
Images : Growth Ranking Amazon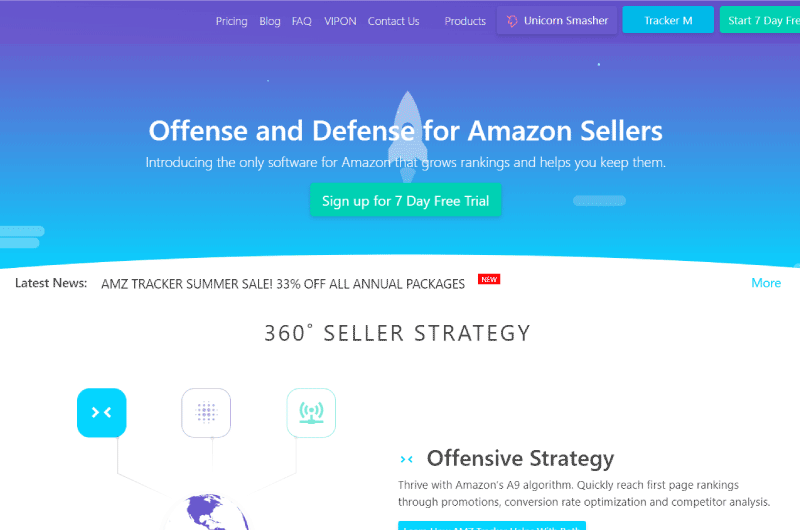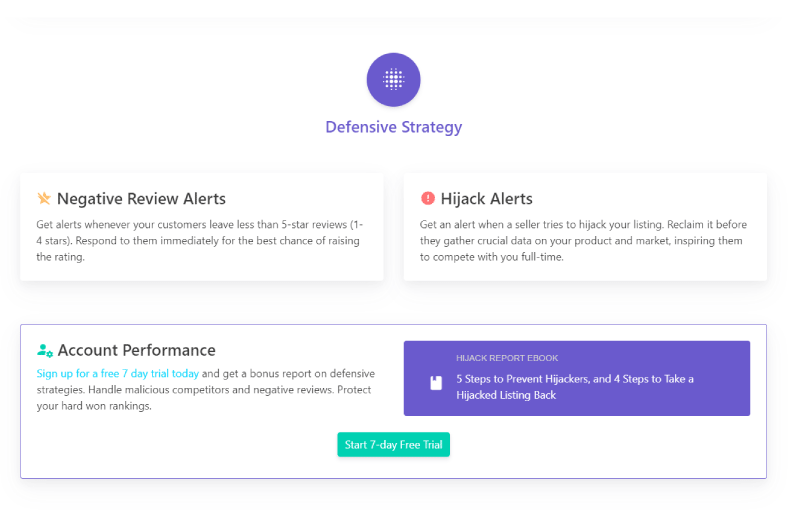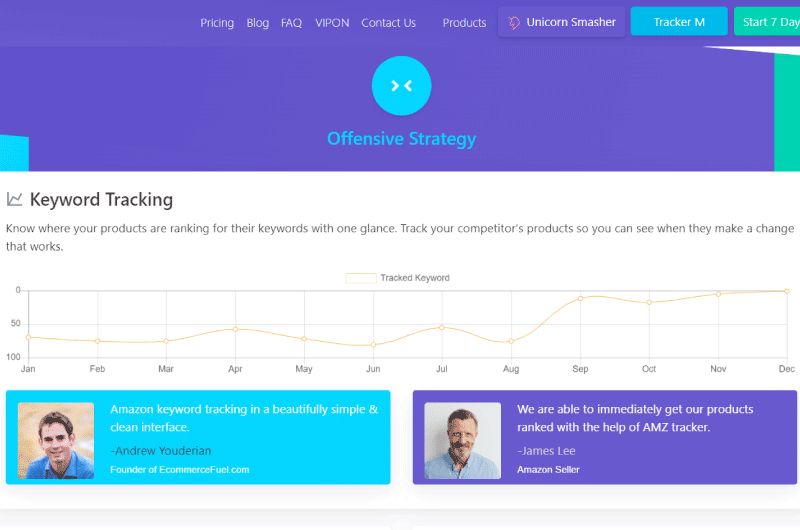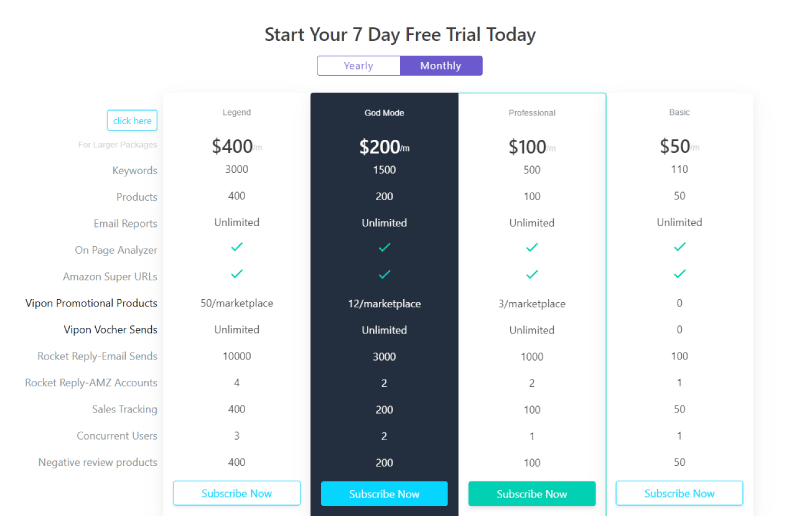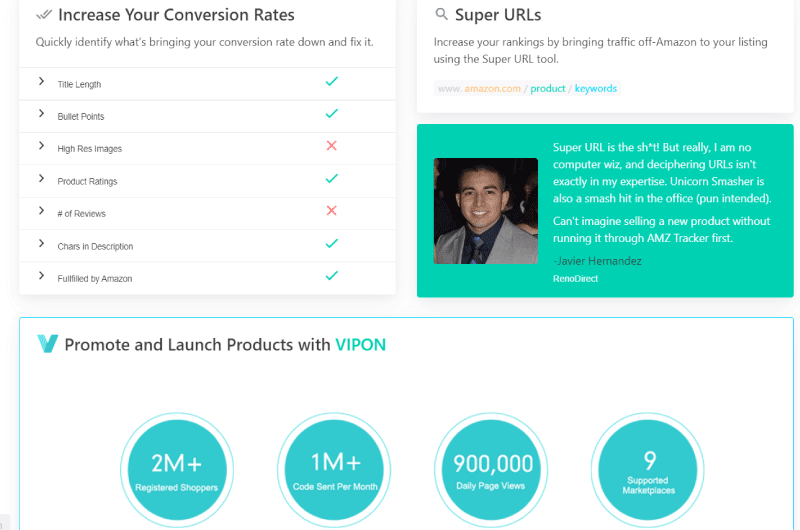 Company : Growth Ranking Amazon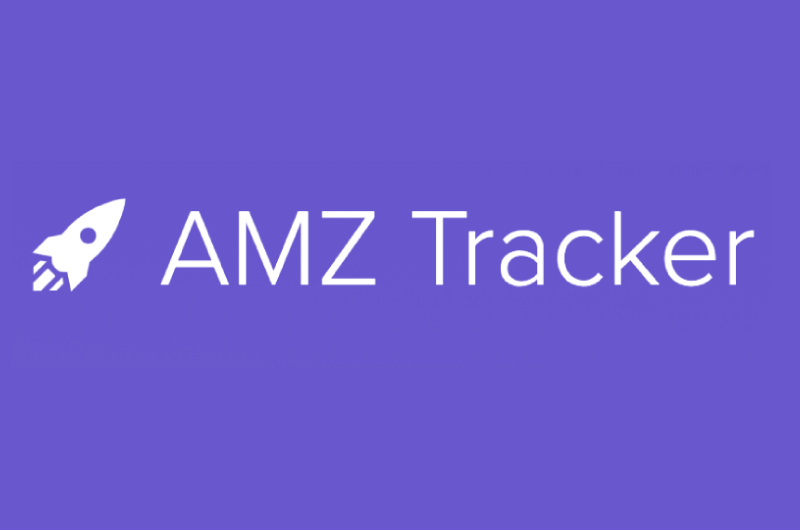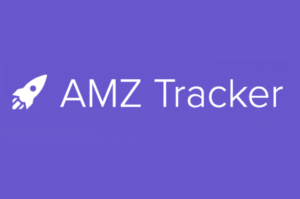 AMZtrackers has the same name as its AMZtrackers tool which is among the most used tools in improving product rankings in Amazon. The tool helps you through the A9 algorithm to achieve first page ranking promptly through:
promotion;

conversion rate optimization; 

competitor analysis.
AMZtrackers offers different strategies for launching Amazon products. So you can know where your products rank for their keywords at a glance. With the tool you can also follow the products of your competitors and therefore know when they make a change that works.
The tool also improves rankings by driving non-Amazon traffic to your listing through the Super URL tool. Other tools support AMZtrackers for better performance. They are:
Unicorn Smasher;

vipon;

Tracker M;

Cashcowpro.
Contact : Growth Ranking Amazon
Social Media : Growth Ranking Amazon
Others Tools : Growth Ranking Amazon
Alexandre MAROTEL
Founder of the SEO agency Twaino, Alexandre Marotel is passionate about SEO and generating traffic on the internet. He is the author of numerous publications, and has a Youtube channel which aims to help entrepreneurs create their websites and be better referenced in Google.