Google Location Changer | SE Ranking
Short description : Google Location Changer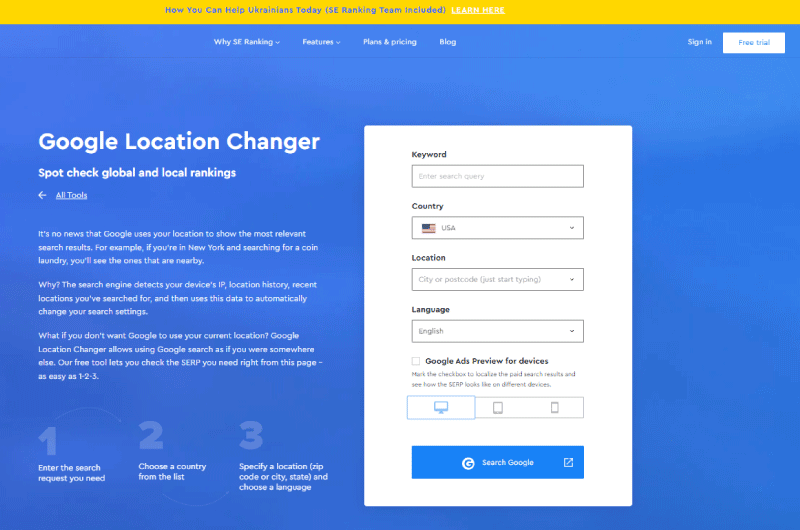 Check your website's global and local rankings from time to time with the Google Location Changer tool.
Long Description : Google Location Changer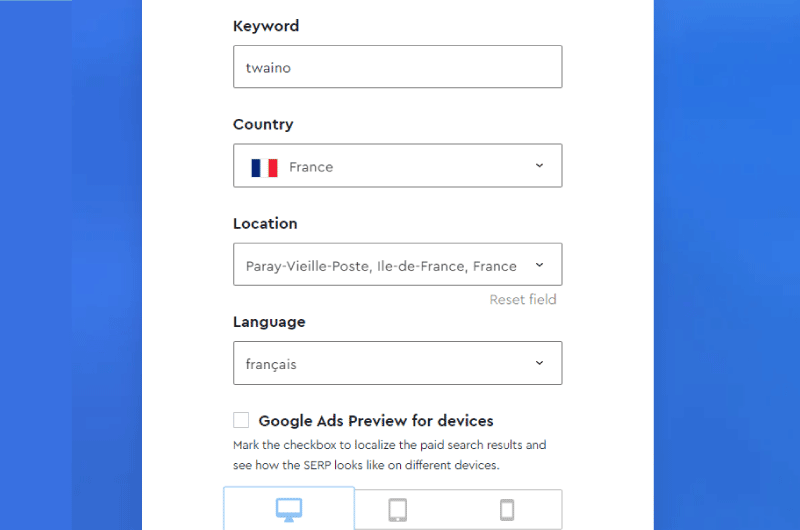 Description Google Location Changer
Google Location Changer is a tool that helps you do personalized searches to see how a website ranks in search results for a specific city or town. Alternatively, it's a way to check a website's rankings from anywhere as if you were there.
Google works to provide content, addresses and locations of businesses near you first when you search.
This happens because the search engine identifies your IP address in an effort to make things easier for you by showing you local results at the top of the search results page.
Which is a very good way to help users.
But when it comes to checking how your website ranks in other localities for certain keywords, it gets a bit trickier.
In this case, Google Location Changer can be a possible solution as a Google location changer tool.
The tool allows you to do a personalized search to see the influence of your contents in the search results of different places. 
Let's quickly review what Google Location Changer is and how you can use it.
What is Google Location Changer?
As the name suggests, Google Location Changer is a location changing tool for doing Google searches.
This is a free and popular feature developed by SE Ranking to help customize Google SERPs as per user need.
Search engines like Google keep track of your geolocation for several reasons: to provide targeted advertisements, personalized maps, etc.
This powerful aspect of Google actually defines your search results.
In other words, the search results you get on Google after entering a query may be different if you change the location of Google search results.
However, Google Location Changer allows you to see how your site is positioned for desktop and mobile results in different countries around the world.
You will also find out how you appear in specific Google features such as:
 Google Maps; 

Youtube ; 

Paid rankings in Google Ads;

Google snippets;

Etc.
This feature is not only useful for web marketers, but it is useful for home users too.
Since Google's feature of providing users with location-based search results, when someone in Paris makes a query for "Restaurant Pizza", that person will only see at the top of the results list pizza restaurants in Paris.
Now, the problem this person might face is the fact that to see restaurants elsewhere, they will have to add the name of the place or scroll through several pages of search results.
And it is in this situation that she may need to change her location for Google search results.
How to use Google Location Changer?
You don't need anytricks to use Google Location Changer because it's an easy to use tool. Its easy-to-use interface lets you understand where you need to start your search.
To use Google Location Changer, you don't need to fulfill any specific requirement. This isa free tool and you also won't have to register on the website before you can use it.
All you have to do is click on the
link
and visit the SE Ranking website.
When you land on the SE Ranking site, the platform automatically connects to your Google account.
Allyou have to do nowis fill in the search form located on the sidebar  of the page.
First, you must enter your query or keywordsin the keywords fieldwhich is in the search form.
If you just fill in a keyword and rank in the top 5 in the results for the target placement, that means your local SEO efforts are paying off.
For example, when you simply type "Above the Fold" to search for the ranking of Twaino in Paris, you notice that Google displays Twaino on the subject in 5th position.
website itself twaino answers the query in 4th position in the SERPs for the location.
Then, you fill in your country for which you want to consult the ranking as well as the city or town for the local ranking.
Typically, when doing SEO for multiple regions, it's only natural that you'll rank better in your residential locality than elsewhere.
The main reason is that it is the main location that Google is used to locating your business.
You can do your website ranking comparison in different languages ​​if you have a multilingual website.
When it comes to devices, you can see if your site ranks better for leftovers from computers, tablets, or mobile devices in a given locality.
Overall, most of what shows up in the SERPs depends on your location. And to check if your efforts are yielding the results you want, you need to analyze your rankings for the regions you are targeting. For this, Google Location Changer is one of the best options you can choose.
As we have just seen, the tool does not only benefit website owners, it also helps individuals customize search result pages according to their intent. 
Videos : Google Location Changer
Images : Google Location Changer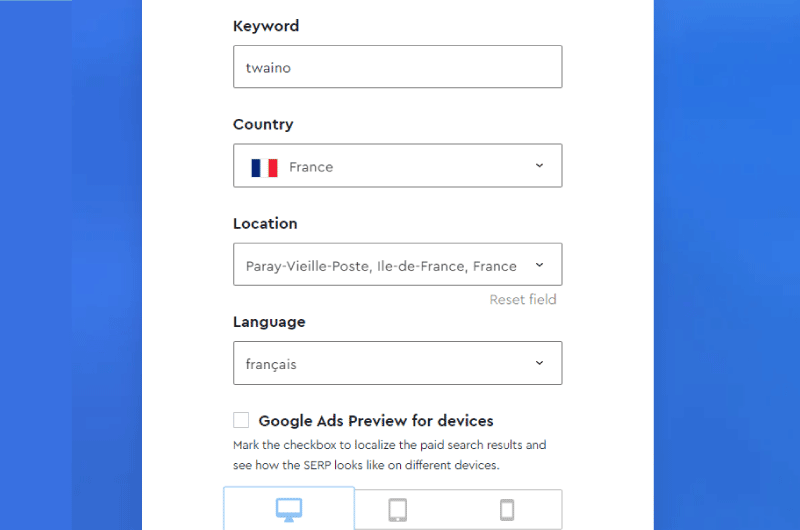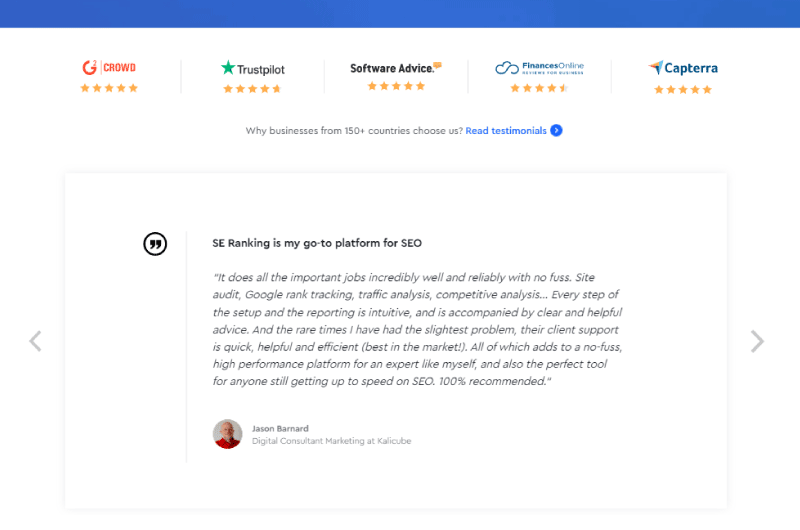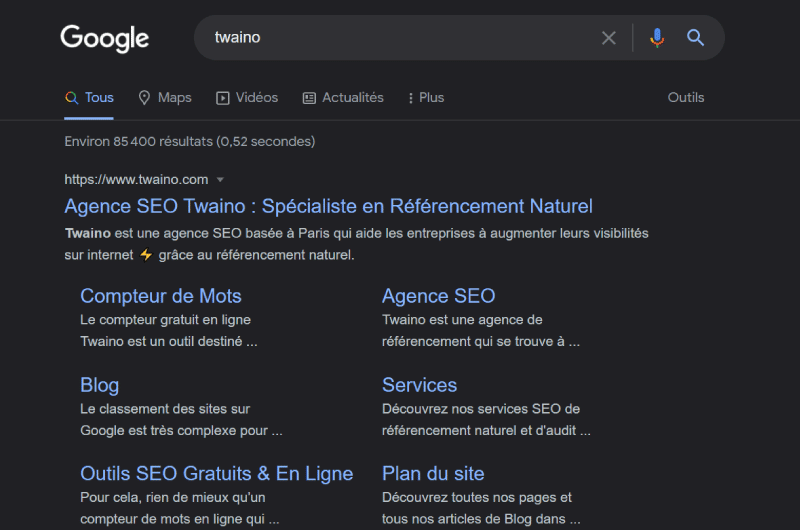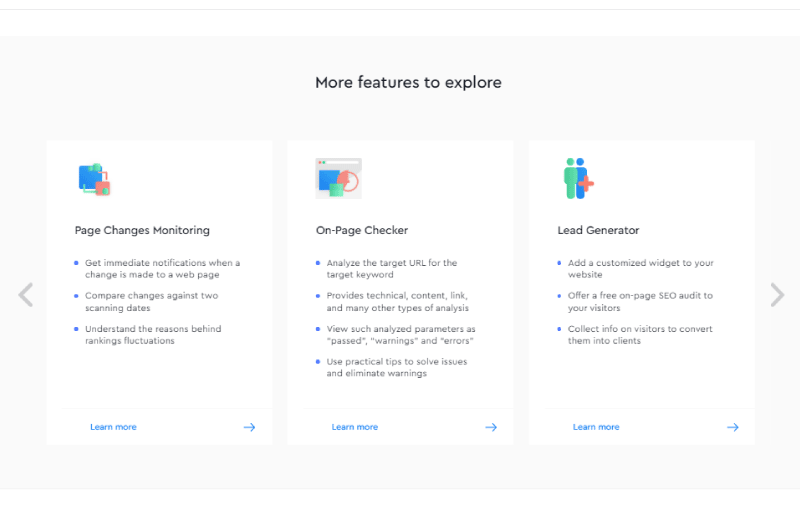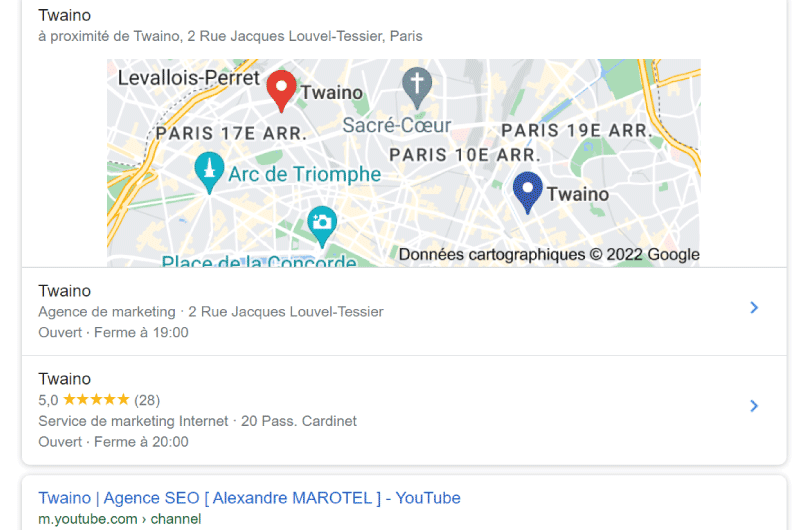 Company : Google Location Changer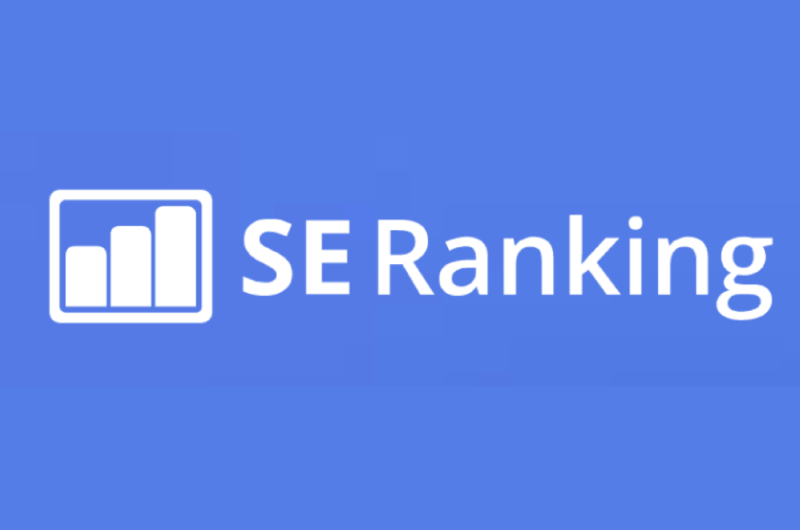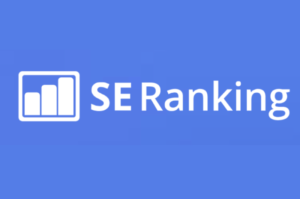 SE Ranking is a company located in London, UK. She has set up an online platform that offers many services in terms of web referencing. It offers its customers solutions to target the best keywords on which to position themselves to attract customers. The company now has more than 600,000 users on its platform. It also works with more than 4,000 agencies worldwide and more than 12,000 SMEs. The success of SE Ranking is due to the effectiveness of the 35 tools it offers for its clients. These allow you to have data such as:
traffic on your site;

the evolution of traffic over a certain period;

the number of referring domains and backlinks;

the list of keywords on which you are competing;

the keywords on which you must position yourself;

the positioning of your competitors;

etc
Contact : Google Location Changer
Social Media : Google Location Changer
Others Tools : Google Location Changer
Alexandre MAROTEL
Founder of the SEO agency Twaino, Alexandre Marotel is passionate about SEO and generating traffic on the internet. He is the author of numerous publications, and has a Youtube channel which aims to help entrepreneurs create their websites and be better referenced in Google.