Find Weak Spots | Low Fruit
Short description : Find Weak Spots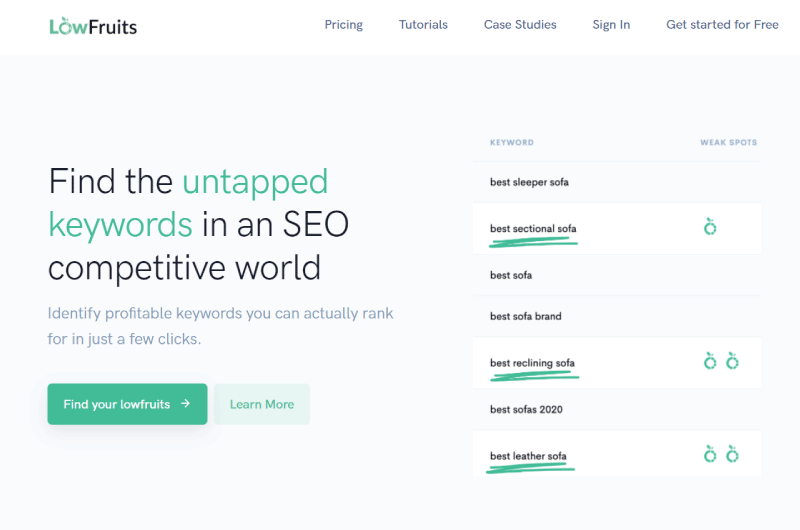 Identify profitable keywords you can actually rank for in just a few clicks with LowFruits.
Long Description : Find Weak Spots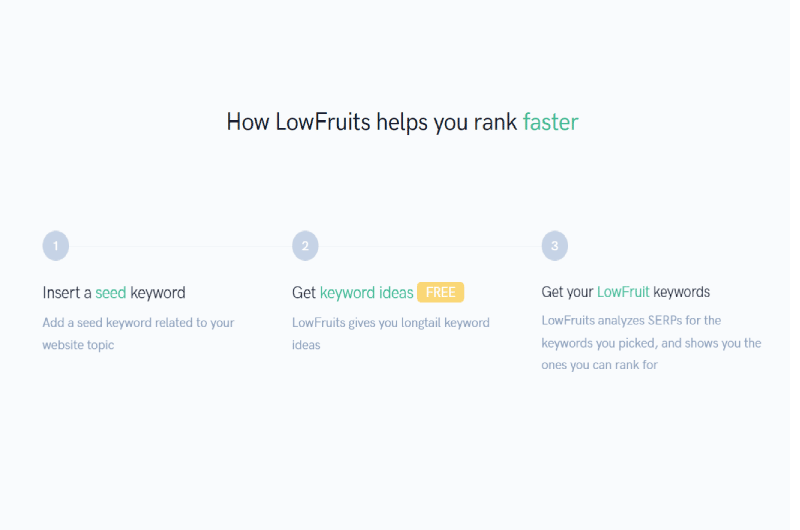 Description LowFruits
LowFruits is a keyword research tool that focuses primarily on long-tail keywords. It allows you to analyze the potential ranking of keywords from the top ten websites in search results.
Having a website is a huge advantage for your business site, but ranking high in search results makes your online presence even more useful.
To rank higher, you should start by having a solid base in terms of target keywords. And for this, the LowFruits can be of great help to you.
The Keyword Research and Analysis Tool can be used for free by anyone who wants to write on-page content or implement a marketing strategy.
To better discover how this new feature that we tested for you works, I invite you to read the description until the end.
LowFruits is a powerful keyword research tool offering a freemium service. You can, however, sign up for a trial of the premium features.
As the name suggests, it is designed specifically for the purpose of finding low competition keywords.
It does this mainly by offering you features, such as SERP research that has composed websites with weak DA domains. 
The tool also offers a handy filter option for high-intent keywords. These are terms that indicate a certain level of buying intent.
To find these keywords, you will need to start with a seed keyword. LowFruits lets you use a wildcard, add negative keywords, and set a maximum DA that you consider optimal.
It provides you with search volumes and then those filters come back into play to get the best opportunities.
The handy thing about LowFruits, especially if you use it in addition to other SEO tools, is that it works on credits. This allows for scalable use when you want to test the tool this way.
You can buy credits starting at $25, and they go down to $0.005 per keyword when you want a big pack.
You can use the free version of LowFruits or enjoy a free trial of 250 credits.
What is the use of LowFruits ?
tool Low Fruits can be used by anyone, even if you have no experience in the field.
So here's what you can do there:
Search for a seed keyword
Once logged into the LowFruits dashboard, you can enter a main keyword and some similar terms if you want.
You have several ways to enter seed keywords, they can be long, short or very specific.
A generic keyword like couch will give you a lot more general keyword ideas and can help you better understand topics related to your business.
But, it should also be noted that these types of keywords are the most competitive.
You must also select your country and the language of your consumer audience.
In the advanced section, you are asked to fill in the domain name of your website if you want to know:
On which keywords websites weaker than yours rank in the top 10 SERPs (Search Engine Result Pages);

What keywords does your website already rank for in the top 100 search results.
Choosing a Domain Authority (DA) in this section is optional, but it can help you find better keywords that big brands rank for.
For example, if you choose a value of 20, LowFruits will search for all keywords whose DA is less than or equal to 20 and which are positioned on the first page of the SERPs.
It also allows you to get an idea of ​​where you stand with your DA compared to others.
Get a list of long tail keywords
First, you can choose to view all found keyword ideas or just have a list of high search intent words.
This is the initial list which is also made up of the long tails found by the software and which you can filter according to different parameters and then analyze the ones that interest the most.
Analyze the list of keywords
You can select as many keywords as you want by clicking on the corresponding box in the first column on the left.
To analyze your keywords, you must start with the "Suggestion" tab to access the list of keywords you generated in the previous step.
By default, keywords are sorted by the number of weak fruits in the top 10 Google search results, from top to bottom.
A fruit icon equals a website with the lowest ranking in Google's top 10 search results.
When surfing the fruit icons, you will get useful information about the relevant webpage.
You can discover:
The position of the site in Google;

The site's domain authority; 

The title of the page;

The domain and type of website.
The blue color represents forums or other types of user-generated content (UGC) or Web 2.0 sites like blogspot. 
This factor means that the content of the site is not properly structured and therefore you can beat it with more qualitative content.
Green represents websites with relatively low domain authority.
While yellow fruits will show up if you added a domain and are ranking for that keyword, purple fruits are for other domains you may have entered and also wanted to compare.
Analyze the results
Once you have your list of keywords and competing websites, you can put in place a better strategy to better face the competition.
This starts with checking the domain authority of competing websites that rank high in search results.
Then, you have to try to see what they do special to obtain such a position in Google, this will allow you to better direct your strategy to rank high.
In sum, if you want to have a list of high potential keywords, LowFruits can be a good option for you.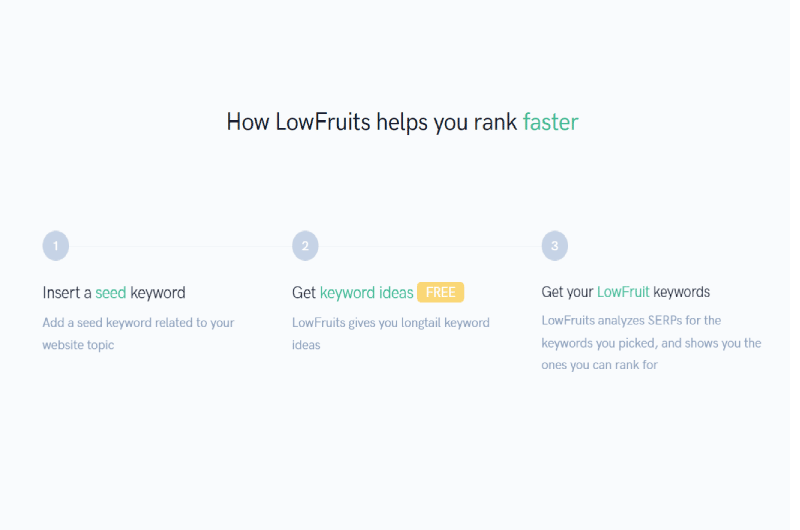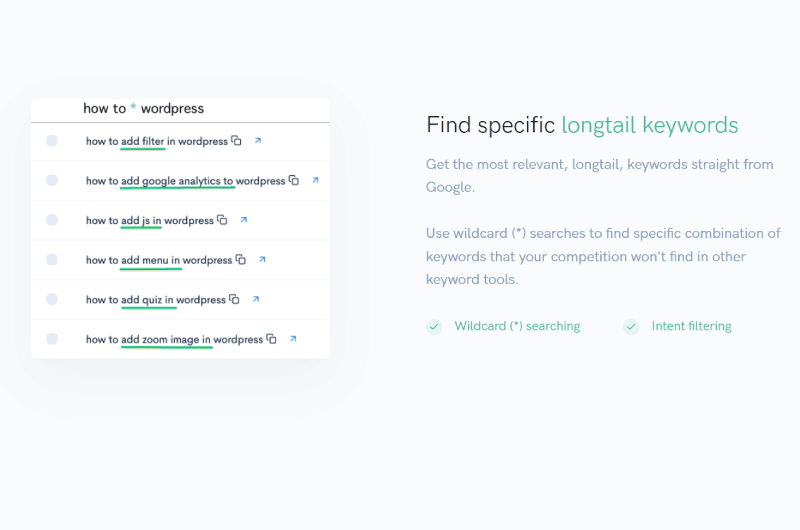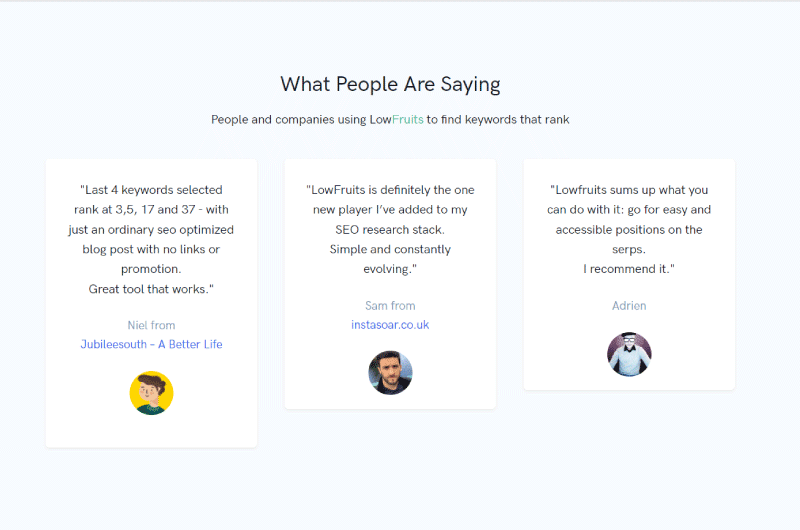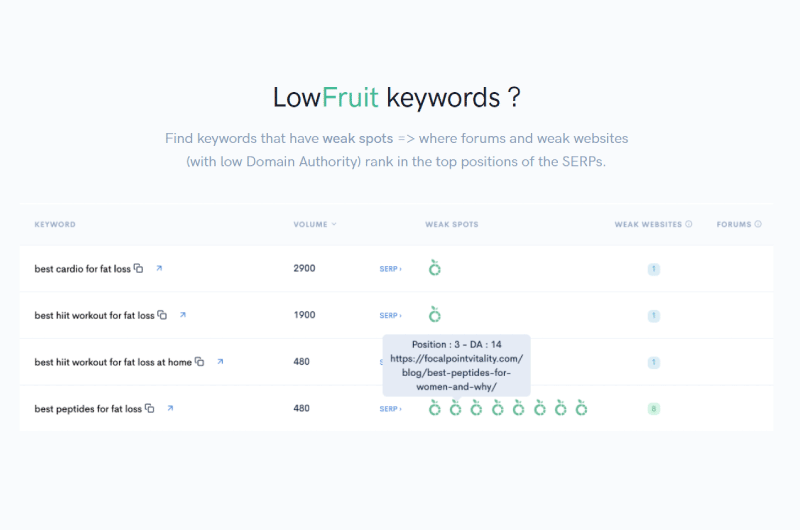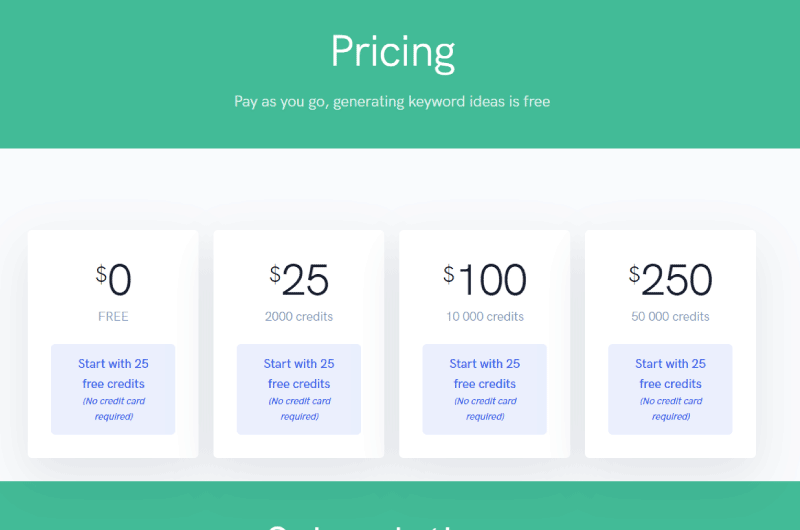 Company : Find Weak Spots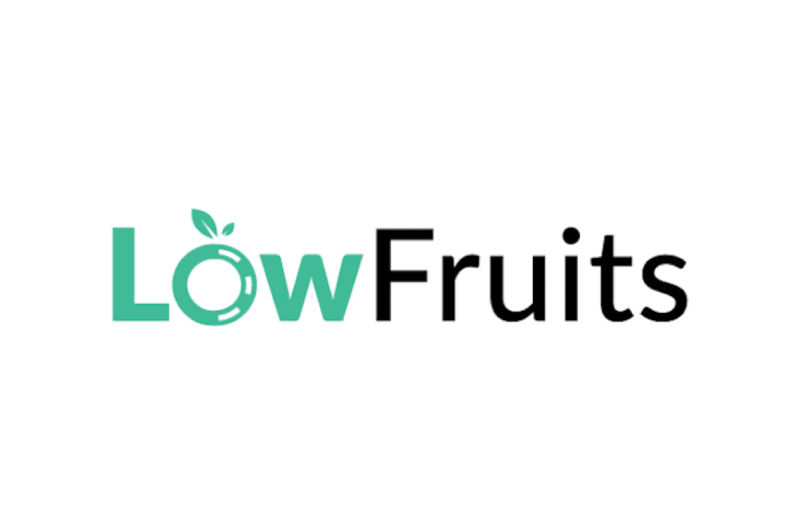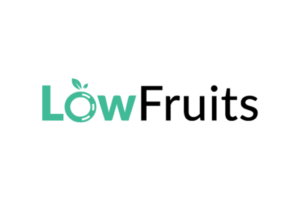 Low Fruit is a website SEO platform. It helps businesses, marketers and many SEO professionals achieve better positioning in the SERPs. 
Thanks to this keyword detection tool, it is possible to identify in a few clicks the most profitable keywords for which it is possible to obtain a better ranking.
Low Fruit is also a SERP analytics platform. It reveals what keywords competitors' web pages are ranking for. 
Low Fruits also has additional features such as: 
Keyword clustering; 

Word count;

Detection of competing websites;

Etc.
Contact : Find Weak Spots
Social Media : Find Weak Spots
Others Tools : Find Weak Spots
Alexandre MAROTEL
Founder of the SEO agency Twaino, Alexandre Marotel is passionate about SEO and generating traffic on the internet. He is the author of numerous publications, and has a Youtube channel which aims to help entrepreneurs create their websites and be better referenced in Google.