Short description : Tracking SEO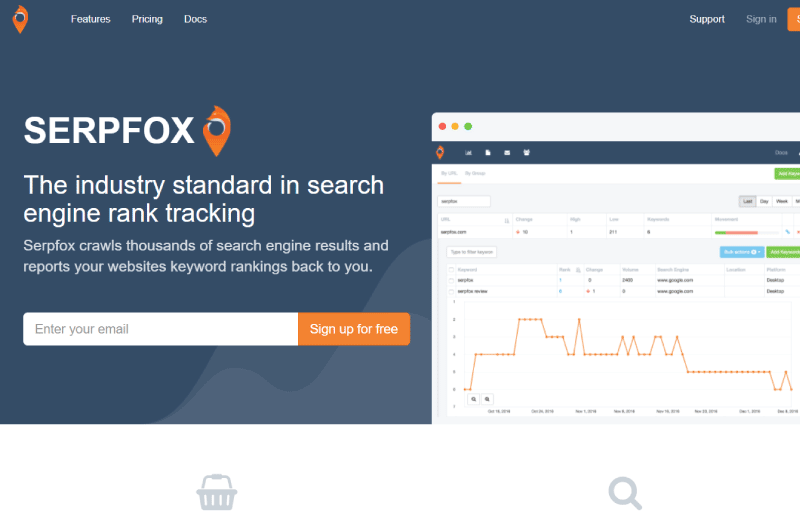 Want an easy to use and inexpensive ranking tracking tool? Opt for Serpfox, a minimalist tracker.
Long Description : Tracking SEO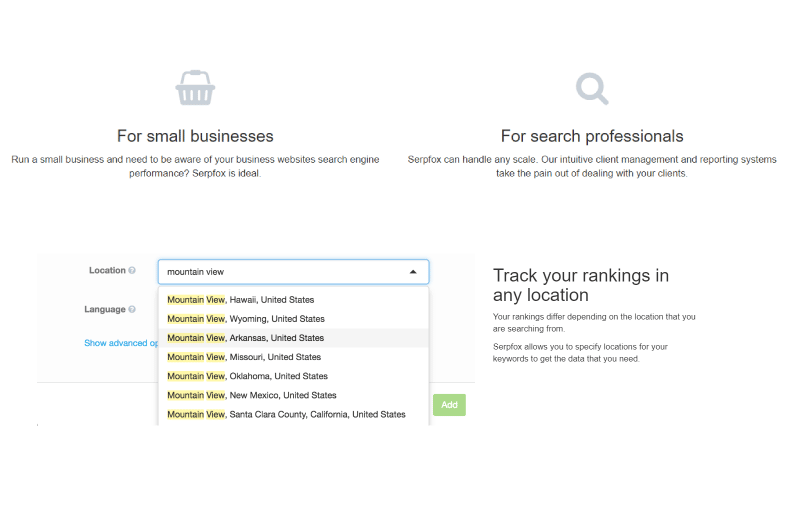 Serpfox
90.63%
of the pages do not receive any organic traffic while it has been proven that organic search is the most important source of traffic for websites.🤔
This is equivalent to saying that 9 out of 10 sites do not receive any traffic from search engines, which may seem unfair to many people.
This stems from the fact that there is very little room in the top results for many sites that are all looking to rank among the best. The ideal way to succeed in ranking at the top is to implement proven SEO practices that work.
The only way to see if these practices also work for your site is to monitor your rankings. But most rank trackers are relatively expensive and provide tons of information that may not even be useful to you.
If you need a simplistic tool to track your rankings and produce reports for your clients, I dug around the web a bit and then found a rank tracker you'll love. 👌
This is Serpfox, a minimalist tool for individuals and marketing professionals who need a fairly easy-to-use solution. I present to you through this description, this rank tracking tool and its characteristics.
What is Serpfox?
Serpfox is a handy little search engine rank tracking tool. It crawls through search results and tells you how your site ranks for a given keyword.
Serpfox is a suitable option for the need of small businesses and marketers who are just starting to dive into the world of SEO.
The main selling point of this tool is its minimalistic approach, as it does not try to offer its customers an overly sophisticated user interface.
Best of all, Serpfox presents the data in a simple and clear to understand way to make rank tracking as easy as it can be. That's why this tool is especially appealing to people who are relatively new to SEO.
Serpfox's simplistic approach is that you won't be overwhelmed with dozens of different options and features. And that's what sets it apart from more advanced tools like SEMrush or Ahrefs. Serpfox does not even try to compete with them.
It prefers to focus on speed and accuracy, while maintaining its intuitive feel that allows anyone to check their ranks on the SERPs in minutes.
How to register on Serpfox?
The use of Serpfox is within everyone's reach, because it offers a free plan that is not limited in time. That said, this tool can be tried for as long as you want with no specific commitment.
To register, you will have to use your email address on the
Serpfox website
. As you can try this tool unlimited free of charge, registration on Serpfox does not require a credit card.
You will be able to track your ranks on four search engines including: 
Google; 

Bing;

Yahoo; 

yandex.
You can also customize your tracking by setting the exact country or location you want your keywords tracked from.
Serpfox also supports cross-device search, i.e. tracking your ranking from mobile or desktop devices.
Note, however, that the free version of Serpfox is limited to ten keywords. Indeed, you will only be able to follow the first 10 keywords that you added although it is possible to remain on the free option in an unlimited way.
But that's no problem when you only have one small site. However, it is possible to switch to a paid subscription whenever you wish.
Serpfox Features
Serpfox offers the main features you can expect from a rank tracker.
Dashboard
When you access Serpfox, you come across a list of your projects. Selecting a project takes you to the dashboard for that particular project, the numbers about all your keys.
For each of your keywords, you'll see its current rank, search volume, and tracking parameters like location, device, and search engine.
By clicking on a line in this table, Serpfox displays a graph with the history of positions for the selected keyword.
The only problem with the Serpfox dashboard is that you have to go through the keywords one by one, which can be tiring if you're tracking multiple keywords.
Notifications (Alerts)
Alerts let you know when something important happens to your rankings. Serpfox gives the possibility to set notifications in order to receive alerts at the appropriate time.
Among the alerts you can set on Serpfox we have:
Position changed by more than X: This alert will notify you when a keyword or keyword group has entered a certain top like top 1, top 3, etc;

The keyword or group has dropped below a certain high;

The keyword or group has gained more than X positions;

The keyword or group has lost more than X positions;

A keyword or group has reached a new all-time high;

A keyword or group has reached a new low high.
For more flexibility, you can configure alerts to work for all of your keywords or only for a specific keyword or group.
Keyword Grouping
This is a standard feature for dividing your keywords into topic-related groups and tracking their performance in general.
Assuming you have an article about SEO on your blog. In Serpfox, you can group other articles with keywords like "local SEO", "SEO tools… 
This way, you will be able to know the average position of all these keywords over time. simpler than tracking them one by one.
However, a keyword added to a given group cannot be added to other groups.
Reports
With SerpFox, you can get multiple reports on an ad-hoc basis or schedule. It's up to you Customize your report by defining the time period, title and format: PDF, HTML or CSV
Reports can be built for all keywords or for a specific group For scheduled reports, please note that you can receive them daily, weekly, bi-weekly or monthly.Remember
you can add items to your report that are important to you, whether it's position history charts or not.
thatorts do not contain advanced data, however, since the goal of this tool is not to burden you with data that you will find difficult to interpret.
Sub-accounts
If you want to give access to your Serpfox accounts to your customers, know that it is possible. Indeed, you can add other users and grant them access to a specific keyword group. Also, you will be able to restrict or grant further access later.
The limits of Serpfox
As this tool aims to be minimalist, they have two main limits.
First of all, it doesn't offer a site audit feature, which it does so it won't be able to detect issues when your rankings drop.
To fill this void, it is advisable to integrate Serpfox with a dedicated site audit tool to identify SEO issues and get rid of them.
Also, even though Serpfox shows you your ranks for keywords, it is still limited. Indeed, this tool does not automatically generate the keywords for which you have a ranking and it is up to you to configure these keywords manually.
If you need such functionality, the ideal is to subscribe to a more advanced tool and import the keywords to Serpfox.
Finally, SerpFox is a very simple and less expensive rank tracking solution. It allows you to intuitively generate reports and set alerts for certain events.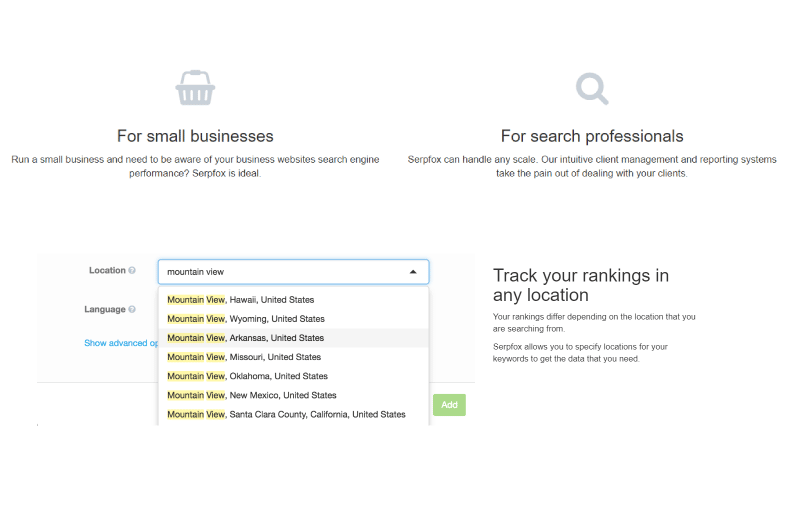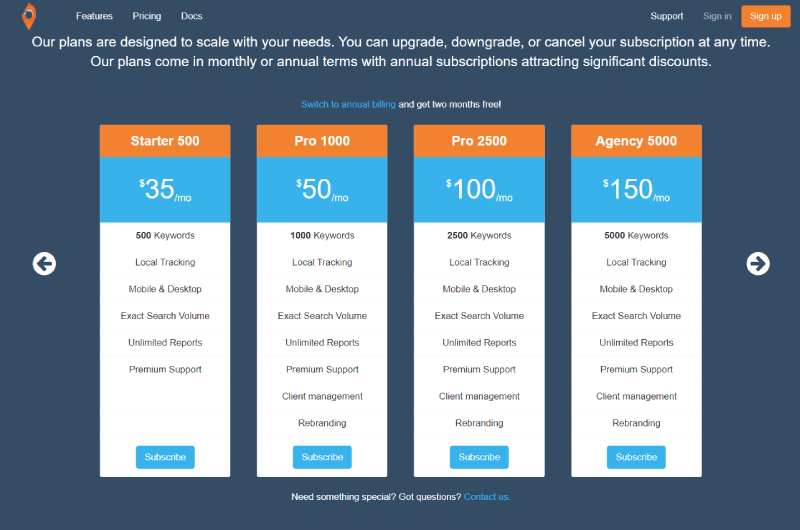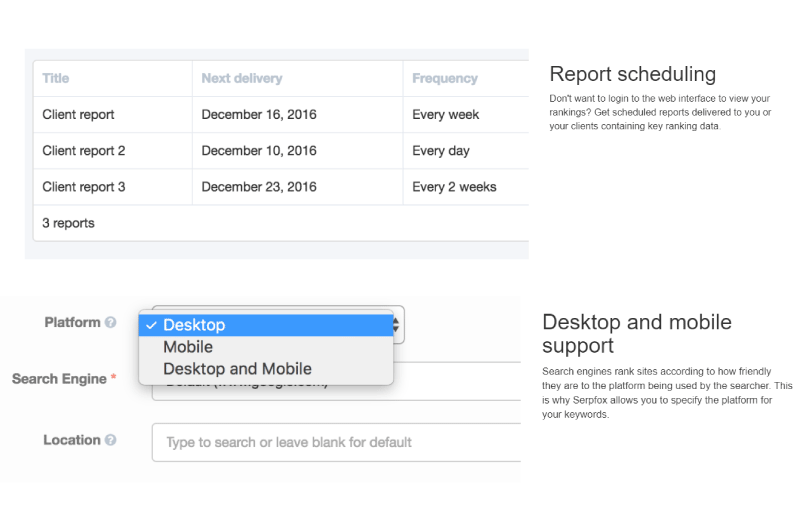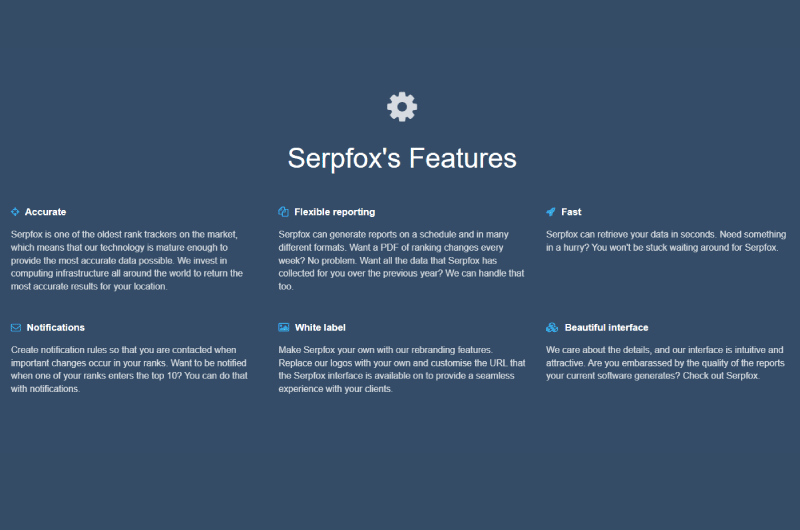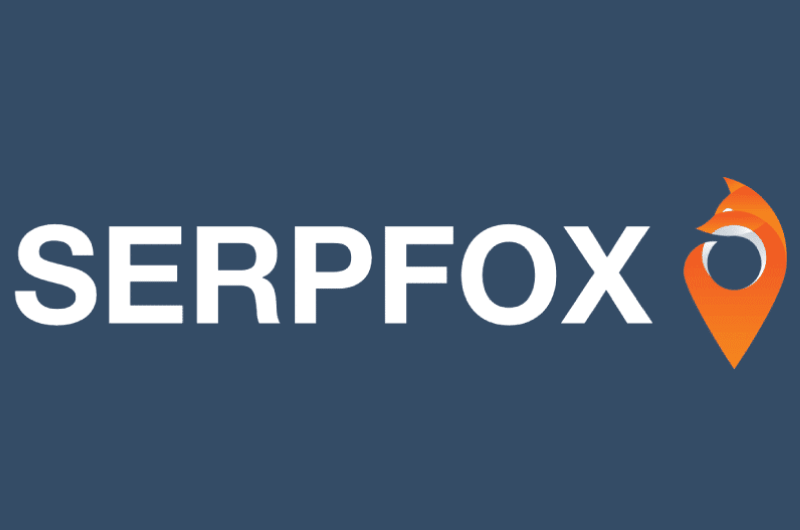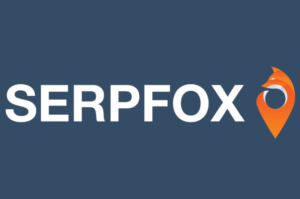 SerpFox is a company with the same name as its Serpfox tool. It was founded in 2010 by a team of developers concerned with tracking the ranking of websites in the SERPs.
The tool crawls thousands of search engine results and reports the keyword rankings of companies with websites. In addition, companies using SerpFox services can know the operating aspects of competing companies.
If you are a small business, SerpFox allows you to track your ranking wherever you are. The tool generates reports to its clients according to a good planning and according to the requested format.
Social Media : Tracking SEO
Others Tools : Tracking SEO
Alexandre MAROTEL
Founder of the SEO agency Twaino, Alexandre Marotel is passionate about SEO and generating traffic on the internet. He is the author of numerous publications, and has a Youtube channel which aims to help entrepreneurs create their websites and be better referenced in Google.