CSS Minification | Prepostseo
Short description : CSS Minification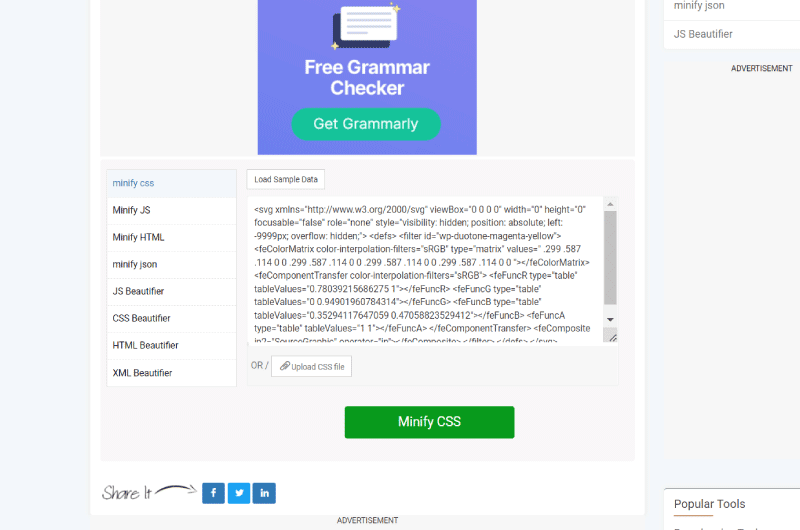 Utilisez Minify CSS – Prepostseo pour réduire la taille de vos fichiers CSS sans affecter votre code.
Long Description : CSS Minification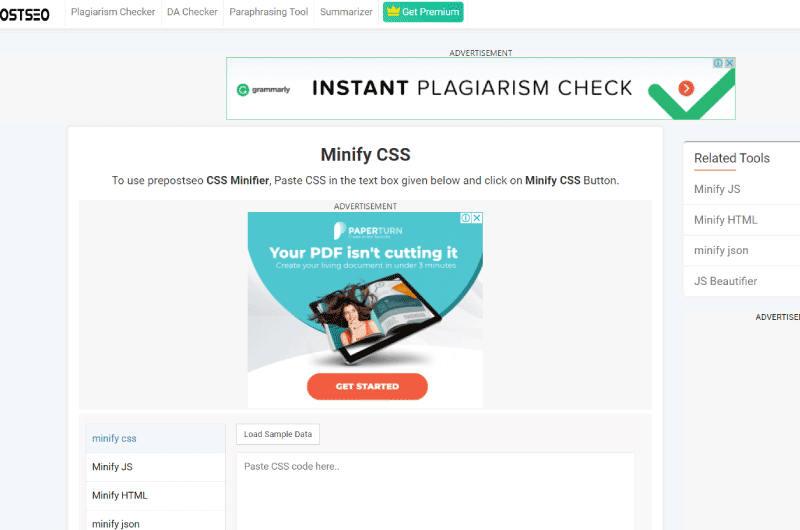 Minify CSS – Prepostseo
The attention span of Internet users is decreasing year after year and only sites that manage to offer fast-loading resources and fluid pages can retain them.
It is therefore in the interest of site owners to work on all aspects of their site to reduce the various files that allow a web page to load.
For example, it will be a question of making the CSS files less heavy by eliminating code, the various non-important details.
But it must be recognized, it is not always easy to consult a code line by line to clean it up and remove irrelevant elements.
For this purpose, Prepostseo offers various tools for minifying your codes in order to reduce the size of your files.
In this description, we learn about Minify CSS – Prepostseo, a tool to reduce the size of your CSS files without sacrificing quality and without affecting your code.
What is Minify CSS – Prepostseo?
Minify CSS – Prepostseo is a tool that can reduce the size of your CSS files and thus helps speed up your website for free.
This tool removes all unnecessary characters from the CSS source code without making any changes to its functionality. The idea is to reduce the amount of data to be transferred to users.
Indeed, Cascading Style Sheets, or CSS are most often used by developers to display HTML elements. And it is the display model that allows developers to have full control over the organization of their site.
Using a single CSS file, there can be thousands of elements on a page. As a result, the page becomes heavy and the site takes longer to load.
Unused elements, such as whitespace and newline characters, can clutter your website and make navigation difficult.
The good news is that you can rid your CSS code of these superfluous elements. The Minify CSS – Prepostseo takes care of this operation and reduces the size of your CSS file without any loss of quality.
It's all about using this tool to optimize your website's CSS style sheets to avoid performance issues in the future. In fact, having less space on your site can help it grow.
To achieve this, Minify CSS – Prepostseo is a fantastic tool for web developers who want to reduce the size of their CSS files and make their site run smoother.
The advantages of Minify CSS – Prepostseo
The Prepostseo CSS minification tool offers the following advantages:
Simple and easy to understand
: This CSS minifier tool is easy to use and the process of taking a large CSS file and minifying it is very simple.
Remove unnecessary items
: It removes all unnecessary characters, such as whitespace and newline characters. This makes your code more efficient and faster to load.
Win time
: When you work in IT, saving time is always valuable. By reducing the number of CSS files on your website, this tool can save you a lot of time.
Improve site speed
: The responsiveness of a site is a ranking factor in organic search results. By compressing your CSS file, not only will the size be reduced, but also the speed of your website will be positively impacted.
Detailed entry and exit information
: The tool provides accurate information about your input and output data. CSS plugins help to declutter your CSS file and make it smaller. You can save a lot of space in your CSS file by using it.
Multiple user options
: You have the option to download the minified CSS file or select the "copy to clipboard" option to paste it wherever you want.
How to use the Minify CSS – Prepostseo tool?
You can follow these simple steps to reduce the size of your CSS file.
To get started, copy your website's CSS file and paste it into the section provided. Select the "Minify CSS" option located under this section.
You will immediately receive a new, condensed CSS file so that it takes up less space and loads faster.
Most developers now use this practice to minimize the size of their CSS and speed up their site.
The tool minifies your CSS so that it is both user-friendly and secure, while reducing its size to a minimum.
Additional resources on Minify CSS – Prepostseo
From these additional information, you will understand this CSS minifier tool.
Minify CSS – Prepostseo: A help tool for developers
When you minify your CSS, you have the peace of mind to focus on your development tasks. In the long run, this will increase site speed and organic traffic.
If you're not getting the benefits you want from your website, it may be because your site is still using conventional CSS. With the Minify CSS – Prepostseo tool, you can update your site's CSS and hope for better results.
This tool has the advantage of being free, which means that you can use it for most of your CSS files in order to obtain perfect results for your site. In less than sixty seconds, you can have your CSS file converted.
Why use CSS Minifier?
The purpose of minification is to increase the speed of your site. It can make a script up to 20% smaller, which is beneficial because it speeds up download time.
Minify CSS – Prepostseo can also be used to "obfuscate" your code. This is because minification makes your code hard to read, which makes it harder to reverse engineer or copy.
It's not as uncommon to see some developers bundle all of the CSS files for a single website into a single file.
With this technique, you reduce the number of HTTP requests to make to get all the elements of your website. Also, bundling CSS files makes minification and gzip compression more efficient.
All in all, Minify CSS – Prepostseo is a utility tool for website owners and web developers to reduce the size of their CSS files without losing quality.
Videos : CSS Minification
Images : CSS Minification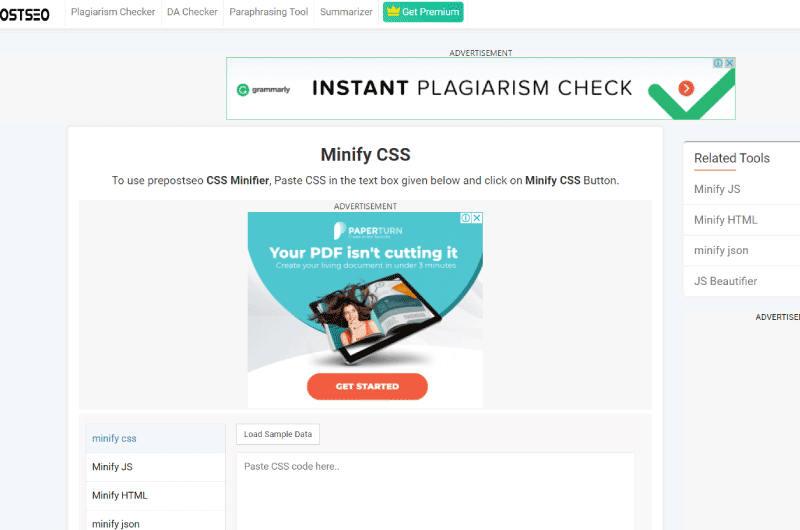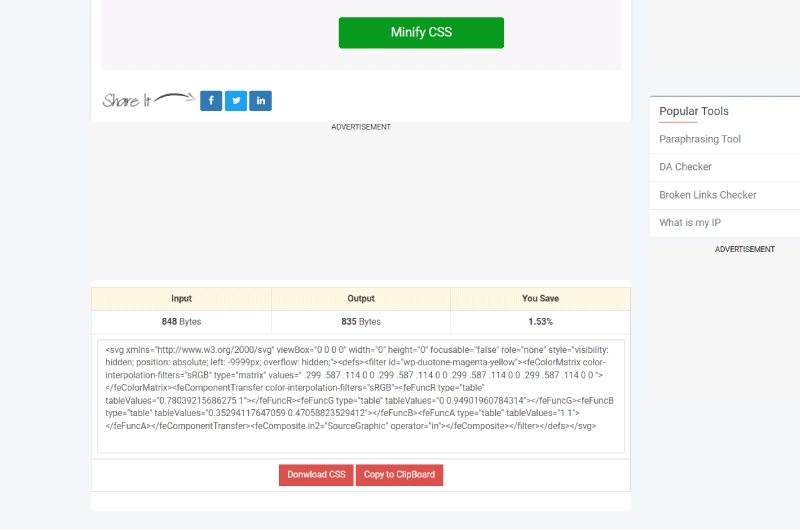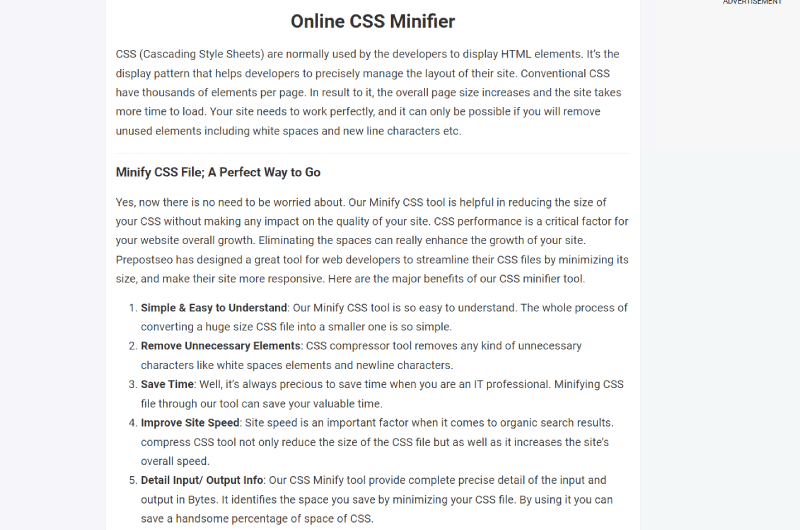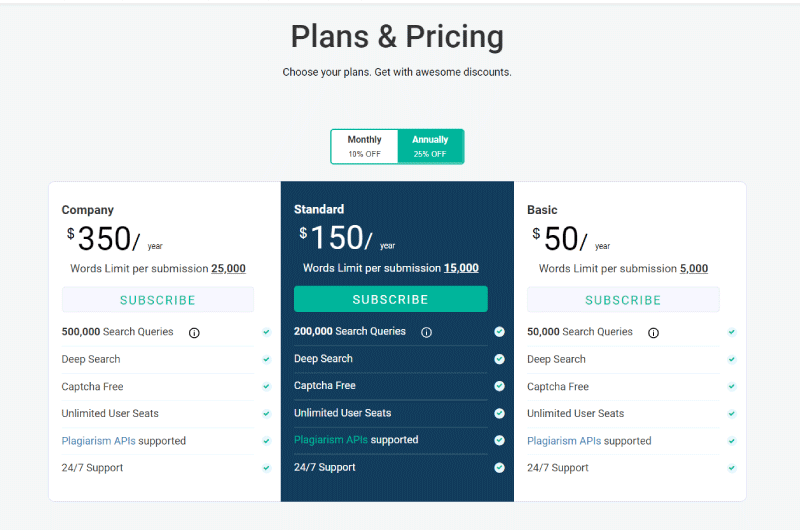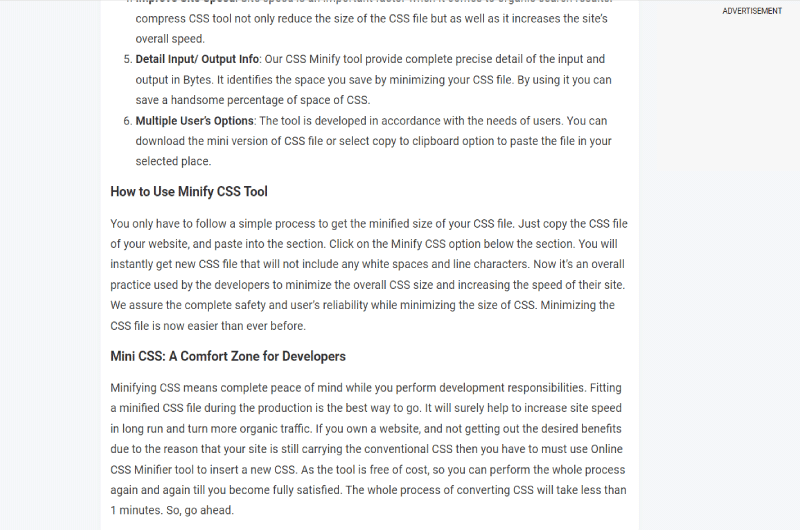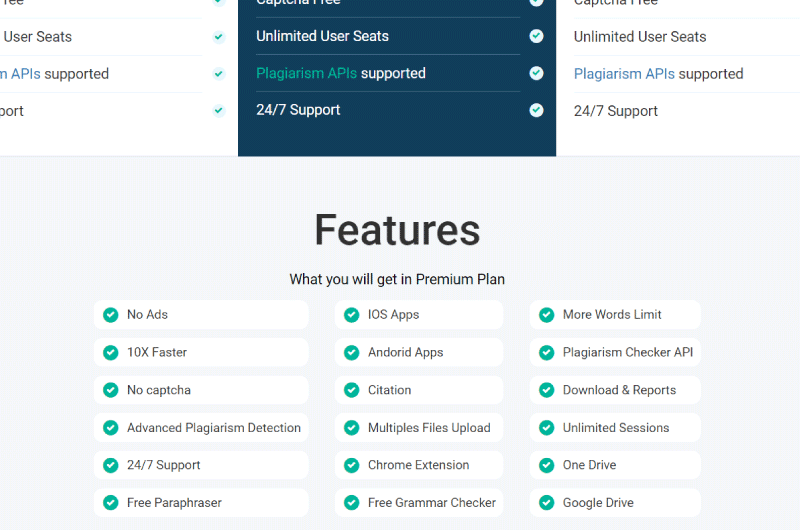 Company : CSS Minification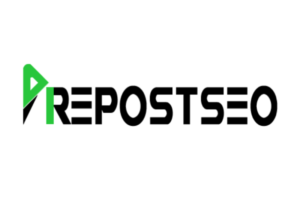 Prepostseo
is an agency founded by
Ahmad Sattar
, a web developer and his AR AS assistant to help
web editors
,
webmasters
and
SEO experts in
creating high-performing articles. 
Its main objective is to improve the content and referencing of websites. For this, it offers free tools to its users so that they can upload content without plagiarism and above all of quality. 
We can cite as tools the
DA Checker
, the
Paraphrasing Tool
, the
Plagiarism Checker
, the
Summarizer
, etc. Thanks to these tools, Prepostseo provides its users with the best SEO solutions. 
Thus, they can easily check: 
The plagiarism rate of an article;

The SEO score of a content;

Spelling and grammatical errors in an article;

Backlinks (return links);

Keyword density;

Domain authority, i.e. the quality of a website;

And much more. 
With these tools, the Prepostseo also helps to reformulate and summarize articles. All this to facilitate the writing of content optimized for the web. 
Contact : CSS Minification
Social Media : CSS Minification
Others Tools : CSS Minification
Alexandre MAROTEL
Founder of the SEO agency Twaino, Alexandre Marotel is passionate about SEO and generating traffic on the internet. He is the author of numerous publications, and has a Youtube channel which aims to help entrepreneurs create their websites and be better referenced in Google.