Competitor on Google | Sistrix
Short description : Competitor on Google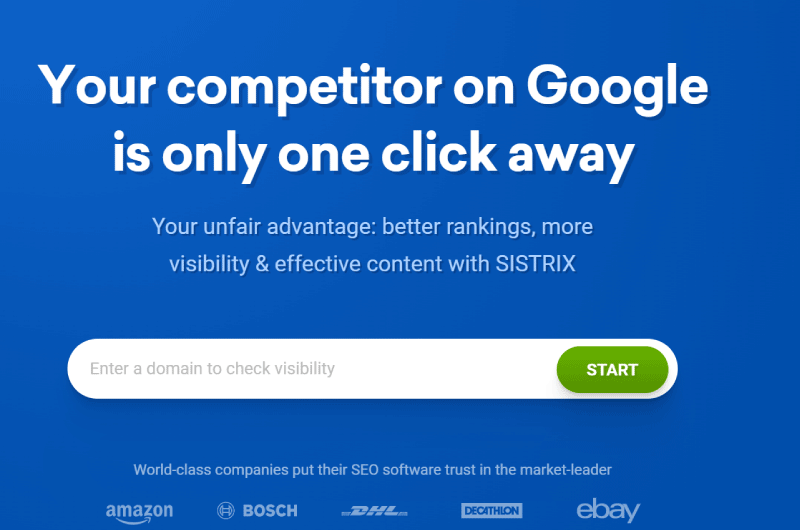 SISTRIX an online tool with many useful SEO features that can make a valuable contribution to your website. Basically, the tool was specifically designed for SEO, which allows you to optimize your pages for better visibility on search results pages.
Long Description : Competitor on Google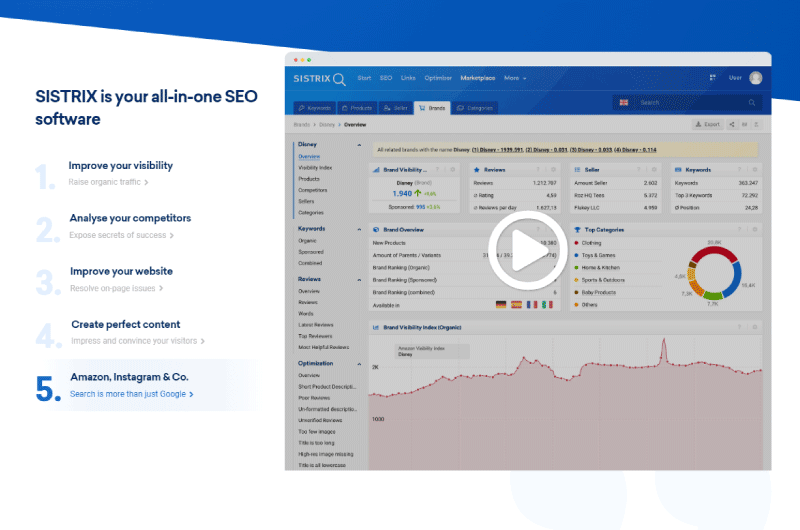 Description Sistrix
Paying for the best SEO tools for a website can require quite a large budget for your business.
Luckily, there are all-in-one tools like Sistrix that have most of the features you'll need to optimize your web pages.
It is a professional tool known on the natural referencing market, the features of which we will see in this description.
Sistrix is ​​an SEO platform that offers SEO & SEM and reports on the best trends in the SEO industry.
The platform offers a toolbox with various SEO metrics and offers a wealth of data on the domain, keywords and backlinks of a website.
Besides being a fairly intuitive and easy to use tool, sistrix can quickly provide a comprehensive overview of any site's organic performance. 
The tool itself has its own databases of keywords, which makes it extremely reliable.
Here are the features that Sistrix offers in detail: SEO
module
The most remarkable and interesting feature of Sistrix is ​​the SEO module. 
This feature is specially designed to help you improve your website's visibility in search engine results pages.
Through this module, you will have access to a report that will show you information about your current ranking.
It is a dashboard that highlights:
The overall position of the website; 

The top keywords you rank for;

The number of indexed pages; 

The best URLs;

And your performance in different countries.
Sistrix shows you a visibility index in the form of a line graph that gives you an overview of the visibility of your site for Internet users over time.
The SEO module also has 10 years of historical data, which is more than enough to measure your optimization efforts.
optimization
module is used to analyze the website in order to find possible technical problems.
It will produce a report telling you what changes you need to make and where you need to make them for better SEO.
The Optimizer module will also check if your site has been affected since it was last crawled and show you any updates that have occurred.
If you have noticed a recent drop in rankings or a sudden disappearance of a page from the search index, your earnest wish would be to know the reason, the tool can let you know if the damage like this is due to an update. up to date.
Backlinks module 
If you want to rank well, you must need a healthy link profile and Sistrix offers a backlinks module that can help you.
The links module checks the strengths and weaknesses of each of your backlinks using both Sistrix and Majestic data.
Additionally, the tool is able to evaluate an inbound domain for broken links so you can use this information to redirect people to other pages on your website.
You can also use the links module to monitor your profile up to 10,000 on a daily basis.
The tool even supports multiple link types, including image links, text links, and canonical links.
In an effort to help you have as healthy a profile as possible, the tool highlights questionable links so you can disavow.
Going a step further, Sistrix also evaluates the backlink profiles of each of your competitors. It will use this information to share link opportunities that can help you rank higher.
Ads Module
The Sistrix tool is not only designed to help contribute to the organic reach of a website, it can also be useful for online advertising.
The "Ads" module offers information about your Google PPC ads and your Google Shopping campaigns. 
The idea is to help you use this information to optimize your advertising strategies so that you get effective results.
As a comparison, the tool starts by showing you competing advertisements. 
If you see an ad that's been around for a while and seems to be reaching people in your target market, there's no reason you can't use a similar strategy to promote your business.
You can also use the "Add" module to monitor your online ads. 
Social module Social
networks are for webmarketing today a way to quickly reach a fairly large target audience.
And precisely, Sistrix offers a social module that can help you maximize your organic reach on various social channels.
The tool shows you which content has received more shares on social media, which inspires you on the type of content that can drive strong engagement from your target market.
The Sistrix tool supports Facebook, Pinterest and LinkedIn data.
Marketplace module
This feature is particularly useful for e-commerce entrepreneurs who sell their products on Amazon. 
It's actually a spy feature, it shows you data about merchants and the products they sell.
You can use this information to effectively enter markets you hadn't considered before.
The tool can also examine your own Amazon product detail pages and ranking strategies. 
Indeed, it can offer you optimization recommendations based on various ranking factors.
Sistrix will also alert you when a product you follow receives a new review. 
These types of alerts allow you to better manage customer reviews on your pages and learn more about the product from users when it is a product that you are considering marketing to buy.
The Marketplace feature also analyzes competitors on the Amazon platform to give you the insights you need to ultimately outrank them.
Videos : Competitor on Google
Images : Competitor on Google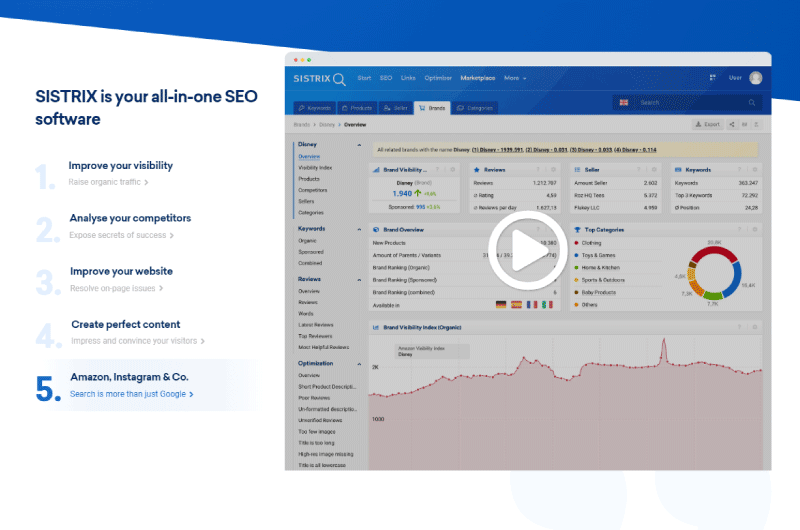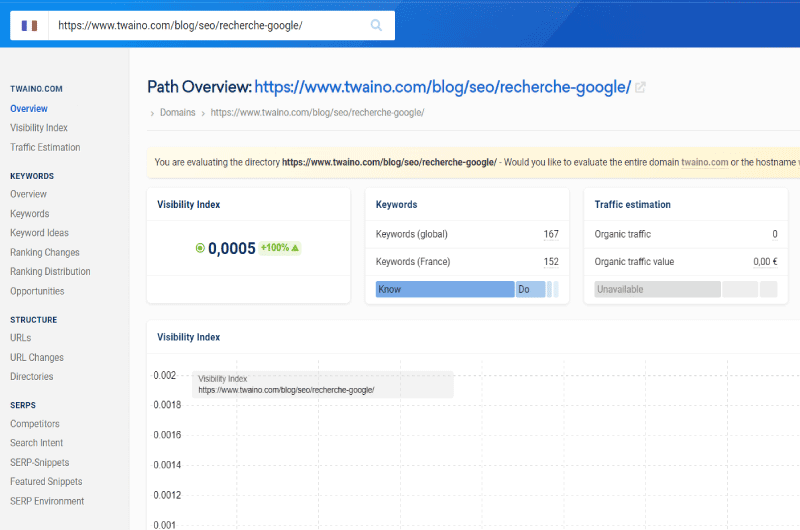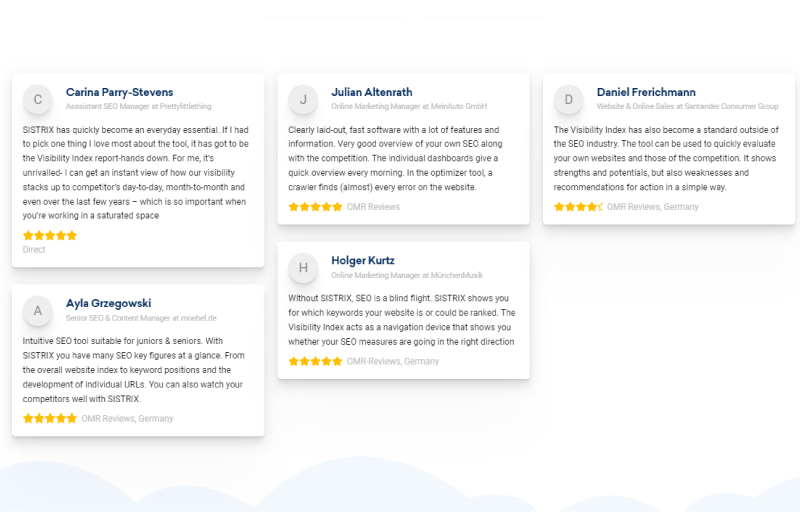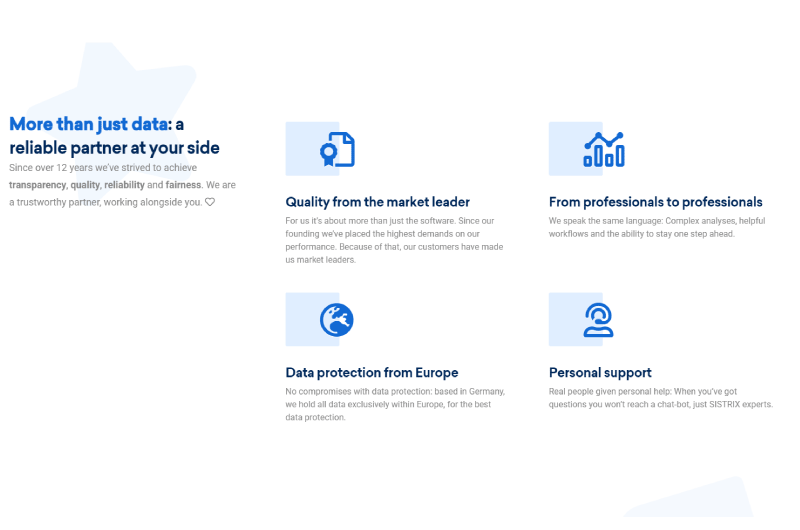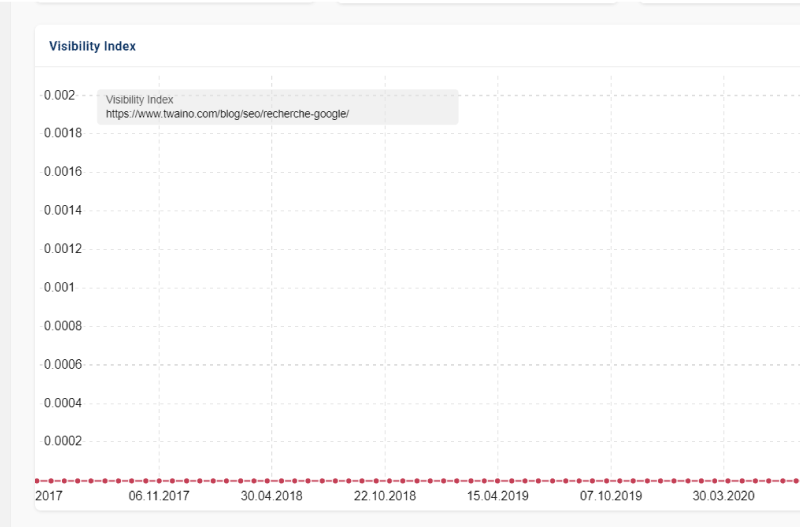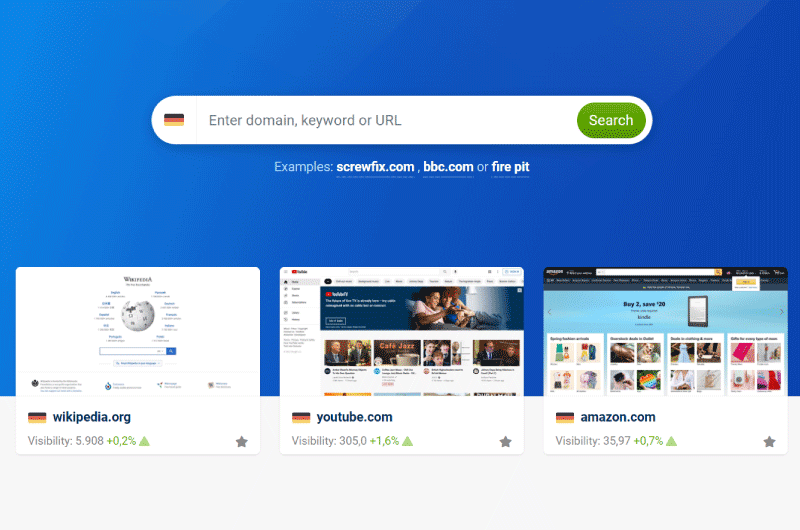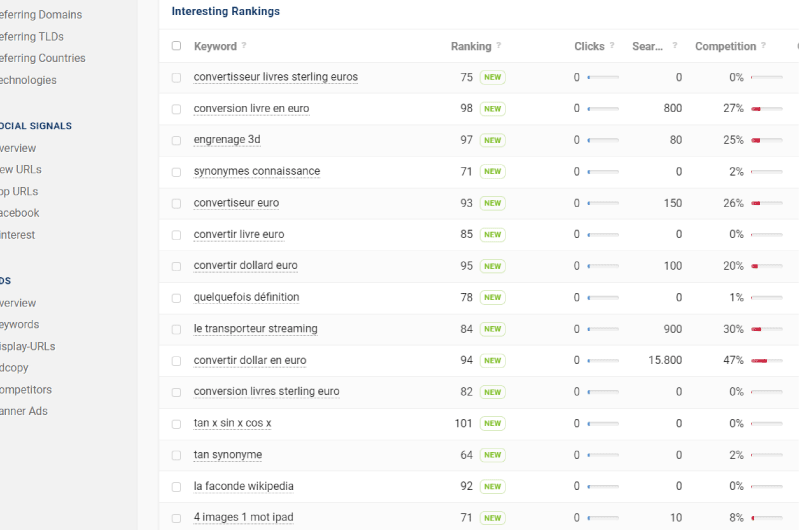 Company : Competitor on Google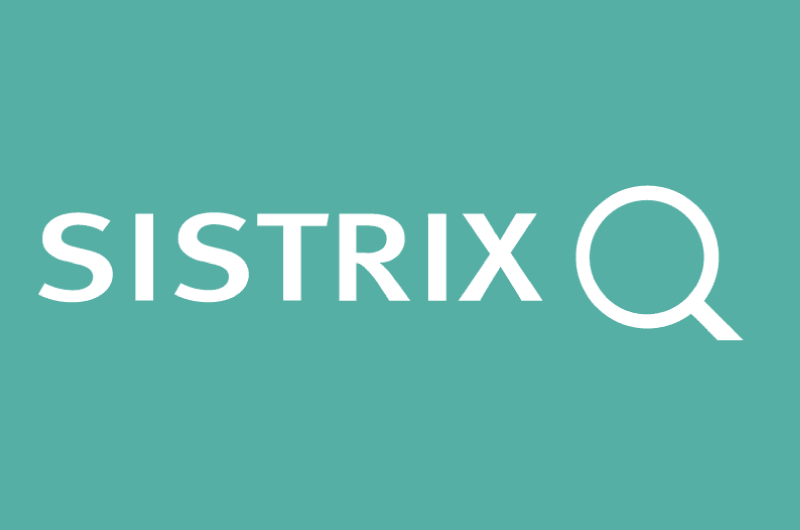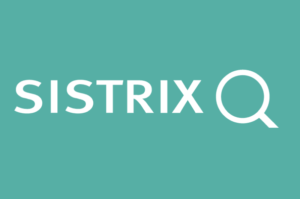 Sistrix provides businesses and SEO professionals with the best analytical tools for search visibility.
Among these tools, Sixtrix provides its customers with tools for analyzing and optimizing Google extracts. These tools have the role of improving the rate of clicks of the sites in the search engines. 
Sixtrix also has tools for checking visibility indices as well as tools for improving the speed of web pages.
Sistrix has over 1000 servers and has data covering over 100 million domains. Sistrix is ​​adopted by big brands like Amazon and ebay, which shows that the company can offer good products.
Contact : Competitor on Google
Social Media : Competitor on Google
Others Tools : Competitor on Google
Alexandre MAROTEL
Founder of the SEO agency Twaino, Alexandre Marotel is passionate about SEO and generating traffic on the internet. He is the author of numerous publications, and has a Youtube channel which aims to help entrepreneurs create their websites and be better referenced in Google.