Speed ​​Optimization | W3 Total Cache – WordPress (Plugin)
Short description : Speed ​​Optimization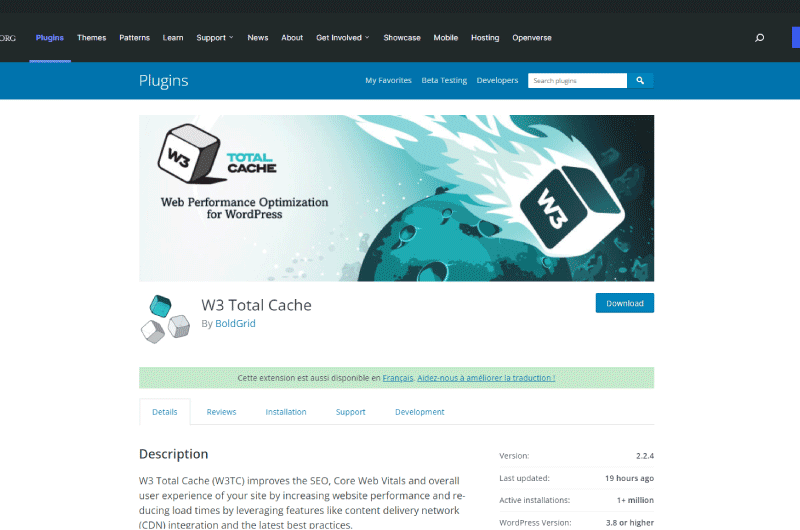 A caching plugin to optimize the loading speed of your site, do you like it? Here is the W3 Total Cache.
Long Description : Speed ​​Optimization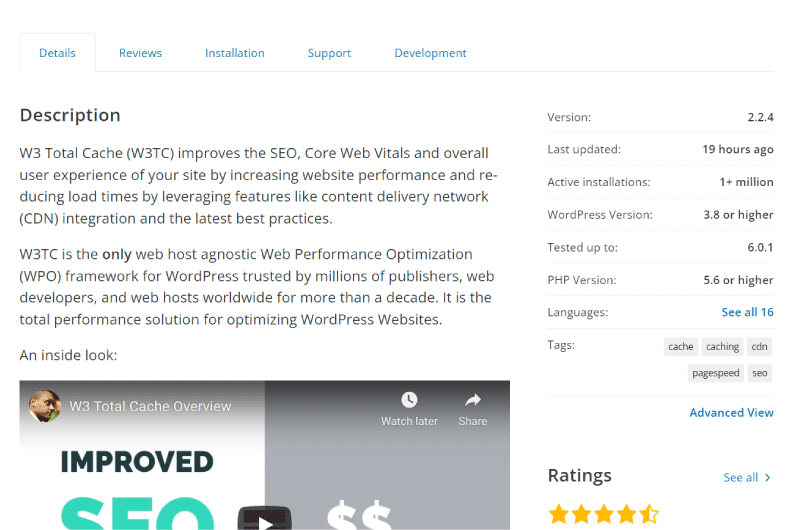 W3 Total Cache
If a mobile site takes more than three seconds to load, it may lose
53%
of its users.
Also, pages that take a long time to load may not rank well, as this is part of Google's ranking factors.
Websites should therefore seek to improve the performance of their site in general in order to reduce the loading time of their page.
Most of the time, sites use caching modules in order to speed up page loading. This is the case of W3 Total Cache, a caching extension for WordPress sites.
Through this description, you will discover the usefulness of the W3 Total Cache tool and how you can use it.
What is W3 Total Cache?
W3 Total Cache is a powerful plugin for measuring WordPress quality improvement.
It improves your site's user experience by boosting your server speed and caching each of your site's components.
It also shortens your asset download time and offers seamless Content Delivery Network (CDN) integration.
By doing so, W3 Total Cache (W3TC) improves your site's search engine optimization as well as user experience by improving site speed.
To understand the value of this tool, let's look at how WordPress generates pages when users make a request.
Indeed, WordPress uses PHP to generate each page dynamically. Because of this, each request from a user increases the load on your server.
The problem is that it affects your site performance, user experience and SEO. Caching tools like W3 Total Cache solve this problem by skipping the PHP and serving a cached copy of your webpage.
In fact, caching helps you connect your site to a CDN to further boost site performance.
How to install W3 Total Cache in WordPress?
To install the W3 Total Cache module on WordPress, it is necessary to disable other caching modules if you have already installed any. Otherwise, activating this tool may have problems.
To install the W3 Total Cache module, navigate to your WordPress admin panel and select Plugins > Add New, then choose "W3 Total Cache". All you have to do is install and activate the module.
After activation, W3 Total Cache adds a new menu item called "Performance" to your WordPress admin bar. The installation wizard will start immediately when you click on the "Performance" item.
Beforehand, you will be asked to activate the "Page Cache". Click the Test Page Cache button to continue.
W3 Total Cache then offers you different storage engine options and it is up to you to choose the one that saves you the most time. It is often recommended to choose the option 'Disk: Enhanced'.
Configuring general parameters
The W3 Total Cache offers a number of parameters which are a boon for people who know how to use them, but very complex for novices.
General
In In this part, you will find the mode that allows you to test the changes before they go live. You will be able to see the changes in your browser, but they will not take effect until you actually deploy them.
In general, it is advised to use preview mode because some features like reducing page size are very tricky and can sometimes ruin your site
, but previewing is to see what it might look like before implementing them properly
.page
cache" is the very first feature that appears on this screen, its role is to produce static cache pages s for each page load, so that it is not dynamically loaded on each request.
Configuring this setting will help you significantly reduce the loading time. This is because every page load on your WordPress site happens in real time. 
Called dynamic rendering, this type of loading is appropriate for certain types of websites, including e-commerce businesses or discussion forums.
On the other hand, other sites like blogs and news sites that do not require dynamic content can improve speed and reduce server traffic with this feature.
Opcode cache
As WordPress is a dynamic CMS, PHP programmers frequently generate code in the background. Opcode caching speeds up your site, subsequent requests that require the same code are rendered faster.
Note that people hosting their sites with Kinsta, Bluehost, or Hostinger no longer need to enable an Opcode caching layer in W3 Total Cache. Most servers already support the opcode.
But when your server does not support opcode cache, you are recommended to enable it in W3 Total Cache.
Minify
This feature helps reduce the size of your pages. In fact, removing unnecessary white space helps to minimize the size of your HTML, CSS and JavaScript elements. You just need to enable "Minify" and choose "Auto" option when it comes to "Minify Mode".
However, it is possible that the reduction of resources creates damage to your CSS or JavaScript code and causes visible problems on the site.
If this kind of problem rarely occurs, it may be worth working with a developer to identify problems when you observe strange things on your site as a result of "minification".
CDN
CDN is nothing but a network that allows you to offer static material through multiple cloud servers instead of a single hosting server.
By doing so, you minimize server load and increase your site's performance. The tool supports MaxCDN, Rackspace Cloud and Amazon S3.
You probably guessed it, this feature is mainly for people who want to use a CDN.
Database cache and browser cache
W3 Total Cache also takes care of database caching to minimize server demand. Similarly, it supports browser caching.
When a user visits a site, their browser temporarily saves all images, CSS files, JavaScripts, and other static files to a folder to improve the user experience. Through the Browser Cache option, W3 Total Cache limits the duration of the browser cache.
I hope this description has helped you understand the benefit of installing W3 Total Cache in WordPress.
Videos : Speed ​​Optimization
Images : Speed ​​Optimization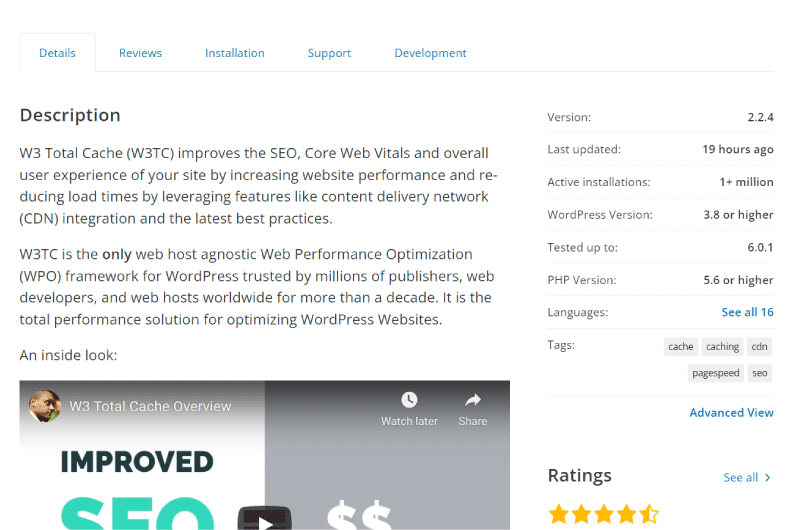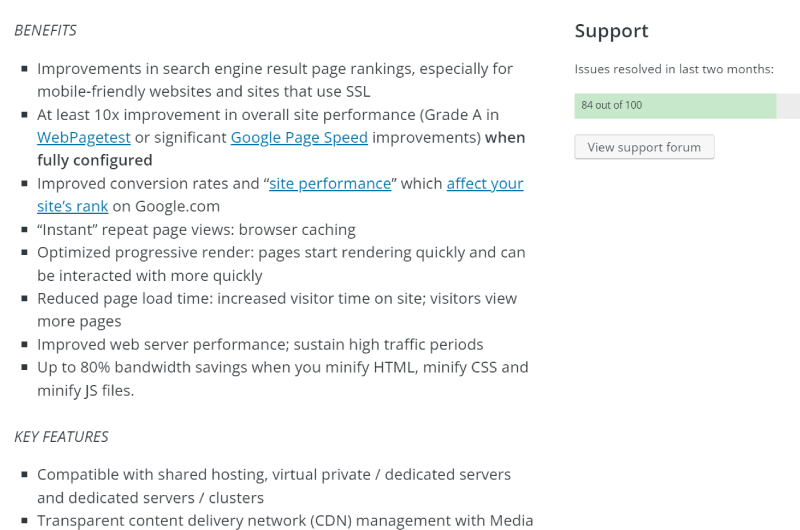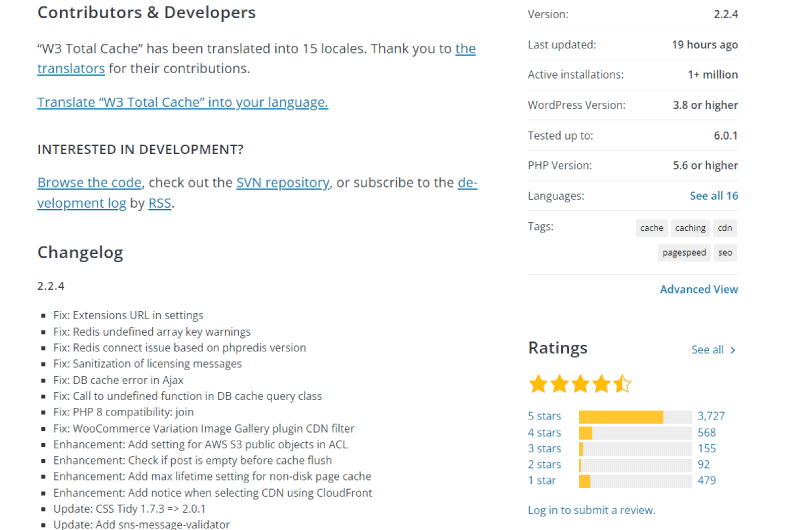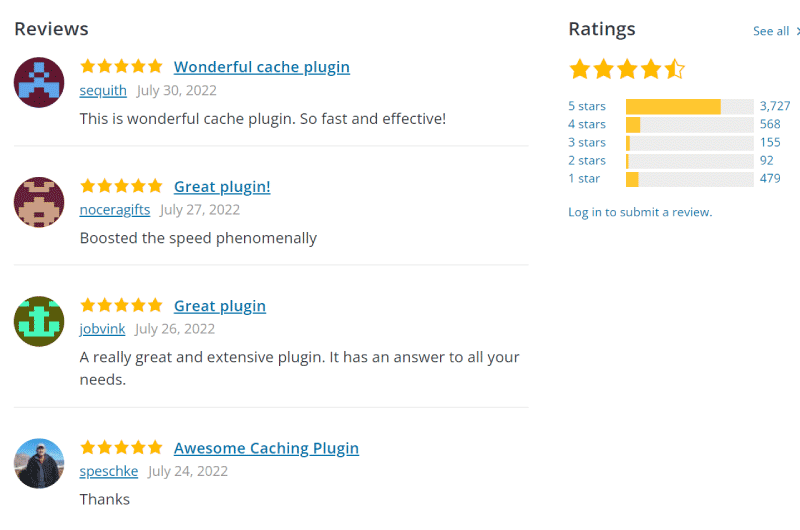 Company : Speed ​​Optimization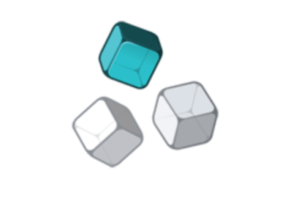 WordPress was created in 2003 by Mike Little and Matt Mullenweg. The latter had initially created a blogging tool called B2/cafelog. By enhancing this platform with precise features, they finally created WordPress. It is a content management system that helps create blog sites, online stores, etc. 
WordPress is therefore a software that allows you to create websites for free. The platform is very easy to use and does not necessarily require coding knowledge. It is the most popular CMS today and it should be noted that it hosts many websites. This powerful tool also makes it possible to optimize the management of the content of the various sites. In addition, WordPress also offers several solutions in the form of plugins or extensions. These allow users to solve certain problems they encounter in managing their content.
Contact : Speed ​​Optimization
Social Media : Speed ​​Optimization
Others Tools : Speed ​​Optimization
Alexandre MAROTEL
Founder of the SEO agency Twaino, Alexandre Marotel is passionate about SEO and generating traffic on the internet. He is the author of numerous publications, and has a Youtube channel which aims to help entrepreneurs create their websites and be better referenced in Google.