Backlink prospecting | Link Prospector
Short description : Backlink prospecting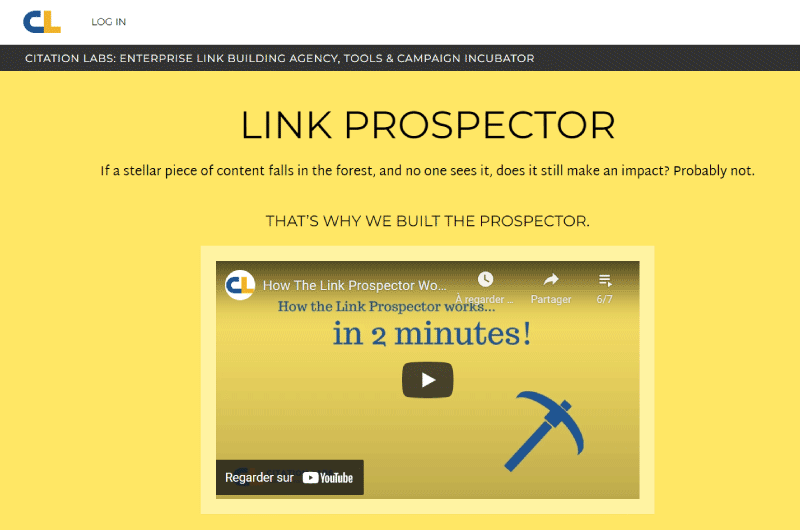 Our in-house automatic prospector was designed to help link builders and content marketers find and curate new outreach opportunities, to give their content the relevant amplification it needs to earn links and leads. shares.
Long Description : Backlink prospecting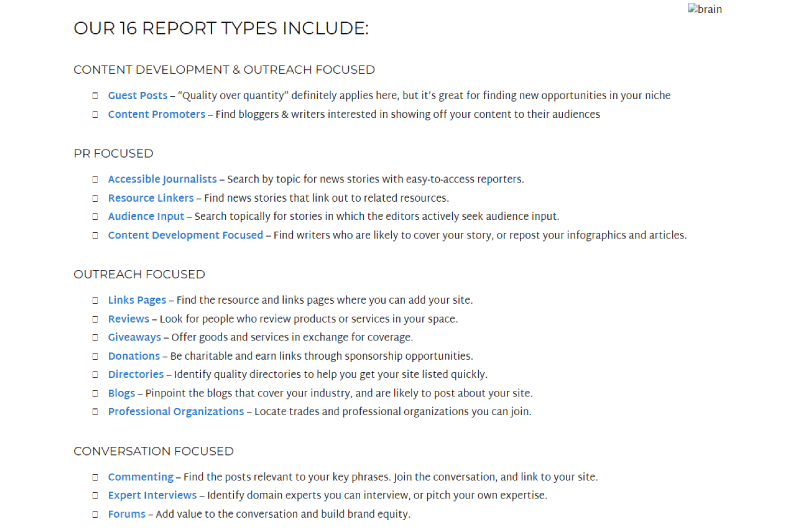 Link Prospector from Citation Labs
According to a study,
65%
of digital marketers say link building is the hardest part of SEO.
This also translates into the fact that
94%
of content on the Internet is never backlinked despite the fact that these links are a determining factor for ranking.
The proven technique when it comes to generating quality links is creating great content. But is it enough to create your content and hope to get backlinks?
You agree with me that it is not smart to publish your content and rest on your laurels. It is important to prospect and find sites that can help you promote your content and get links along the way.
Link Prospector is a link prospecting tool that will allow you to unearth backlink opportunities in a fairly simple way.
I invite you to discover in this description this tool and how to use it to obtain quality backlinks.
What is Citation Labs Link Prospector?
Citation Labs' Link Prospector
is an automatic link prospecting tool created to help content marketers uncover backlink opportunities.
It's about helping them find opportunities and curating new opportunities to deliver their content to give them the boost they need to earn links and shares.
By using Citation Labs' Link Prospector, you'll find content creators and bloggers who are interested in showcasing your content to their audience.
This tool is easy to use and all you need to do is search by topic to find articles that are actively soliciting public feedback.
Using Citation Labs' Link Prospector, you'll find content creators who can redistribute your infographics or articles. By making it easier to prospect for links, the tool saves you from spending hours researching them on your own.
Also, you can find people willing to review your products and services in your area. It is also possible to exchange goods and services for media coverage.
The features of Link Prospector by Citation Labs
In this section, we will discover the options offered by Link Prospector by Citation Labs.
Dashboard
On the Citation Labs Link Prospector dashboard, you can view your old prospects, rename them or delete them altogether.
From here, it is also possible to create a new link prospecting campaign. The dashboard is kept simple and doesn't have many features that can confuse you.
When you create your campaign, you'll click on Find Prospects to start really prospecting for links.
Prospecting
Once the campaign stage is finalized, you can then create a new report. The Prospects section of the tool will allow you to make several configurations including: report type and to filter your report by region/country, search scope, depth, TLD and date range. These are powerful filters that can help you refine your prospecting.
Filtering
Link Prospects The Citation Labs Link Prospector tool offers several reports and you can use the filter option to get the report of choice.
Guest posting
: you will discover the blogs that accept guest posts and to whom you can offer your writing services.
Link Pages
: This report will help you find resource and link pages that are likely to link to your site.
Content Promoters
: This indicates writers who are likely to relay your content or repost your infographics.
Reviews
: The review report helps find people who review products or services in your field.
Giveaways
: This report allows goods and services to be offered in exchange for media coverage.
Donations
: Search with this report for sponsorship opportunities to donate and earn links.
Comments
: This is a report to find relevant comments for your keyphrases. You can join the conversation and link to your site.
Expert Interviews
: You can find experts in your field to interview or pitch your own expertise to.
Directories
: Use this report to find quality directories on which you can register your site.
Select region/country and search field
For your prospecting campaign, you can use advanced location filters for example. To do this, you can click on "Select region" to define the country and region for which you are looking for prospects.
Other advanced filter options relate to the search field of your results. You can search for "web only", "blog only", or both.
Select the depth
filter The depth filter concerns the number of results you would like to have. Indeed, you can further restrict your results and display for example the first 15 most relevant results.
TLD Filter
The TLD filter is one of the features that SEO specialists love about the Citation Labs Link Prospector tool. It provides thousands of relevant .edu or .gov results that can help you with your link building opportunities.
Even if you manage to get a 2% conversion rate, that's 20 .edu or .gov links, which is huge. If you don't know yet, note that these links are high authority links and it's really hard to get them.
Filter by date range
The filter by date range allows you to choose the freshness of your prospects. You have the choice between "Any time", "24 hours past", "Week past", "Month past" or "Year past".
Search Phrases — Keyword Intent/Parameters
This part is about your keywords or niche and tells Citation Labs Link Prospector exactly what you're looking for.
You can tune with the "Excluded Domains" option to tell the tool which domains you want to exclude from your reports.
This is useful when you do not wish to have sites in your reports that you have already contacted.
Once you have defined your keywords and filters, your report will be put on hold until it is ready. As soon as your list of prospects is ready, you will be informed via your email.
Profile and Reporting
Your Link Prospector profile is where you define changes to your account and add additional credits to use for reporting.
As for the report, once it's finished, you can export it by domain or by path (web pages). The lead list is referred to in reports as "opportunities" and LTS is short for Link Target Score, which is the link score (a tool-specific calculation).
Exporting opportunities by URL domain or by site Exporting
the links to an Excel sheet allows you to sort and track your prospects more easily. This will make it easier for you to mark those you have visited or contacted.
To conclude, Link Prospector by Citation Labs is a very easy to use tool for prospecting and finding link building opportunities and good.
Videos : Backlink prospecting
Images : Backlink prospecting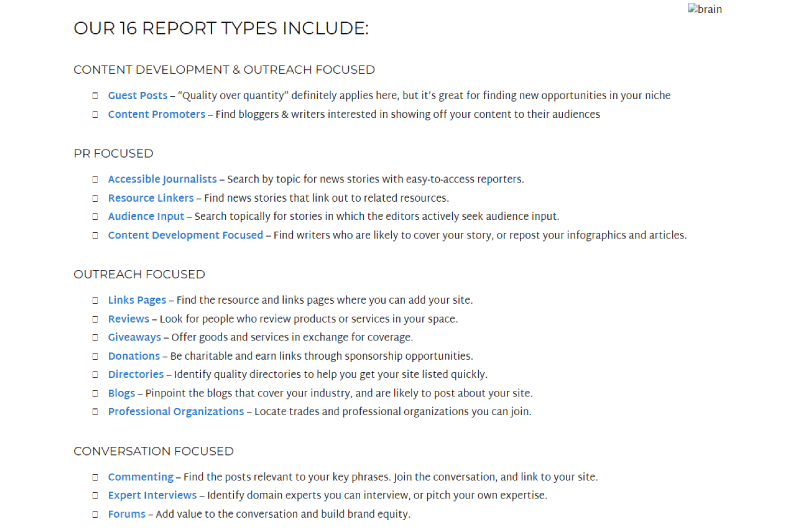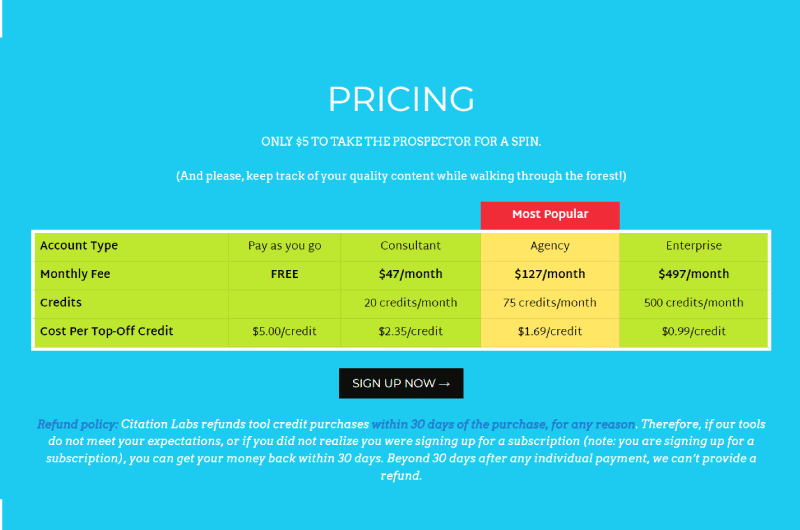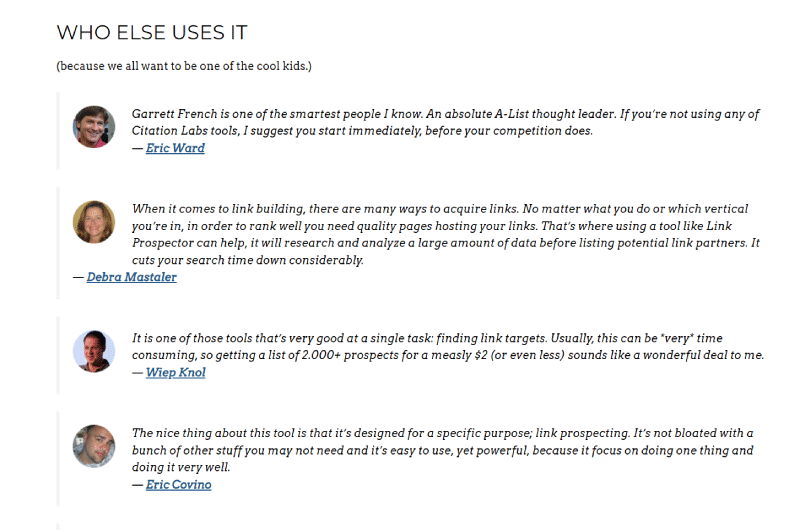 Company : Backlink prospecting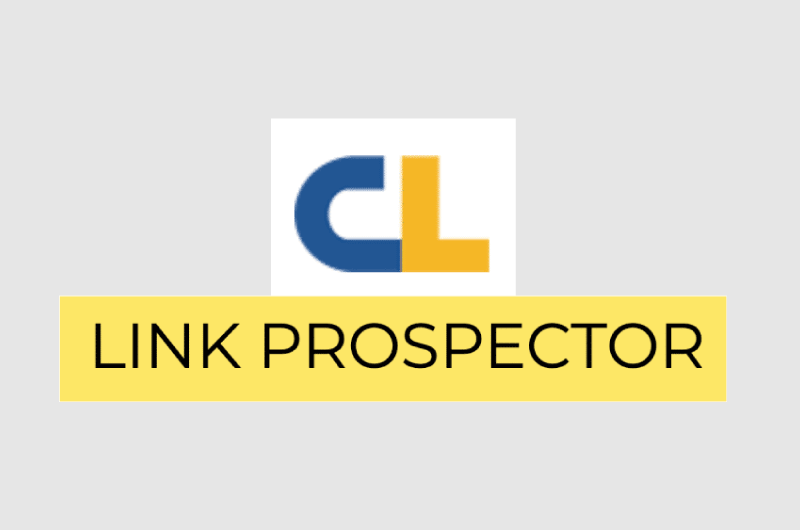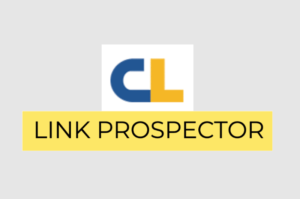 Link Prospector is, as its name suggests, a link prospector. It is a tool developed by Citations Labs, a corporate link building, tools and incubator campaign 
Link Prospector was designed by the agency to help both link builders and content marketers detect and manage new link distribution opportunities. 
The intention is certainly to give their content the relevant boost it needs to generate links and shares. Either way, if you can already detect links like an expert, Link Prospector will help boost your workflow.
Contact : Backlink prospecting
Social Media : Backlink prospecting
Others Tools : Backlink prospecting
Alexandre MAROTEL
Founder of the SEO agency Twaino, Alexandre Marotel is passionate about SEO and generating traffic on the internet. He is the author of numerous publications, and has a Youtube channel which aims to help entrepreneurs create their websites and be better referenced in Google.