WordPress SEO | Yoast SEO (Plugin)
Short description : WordPress SEO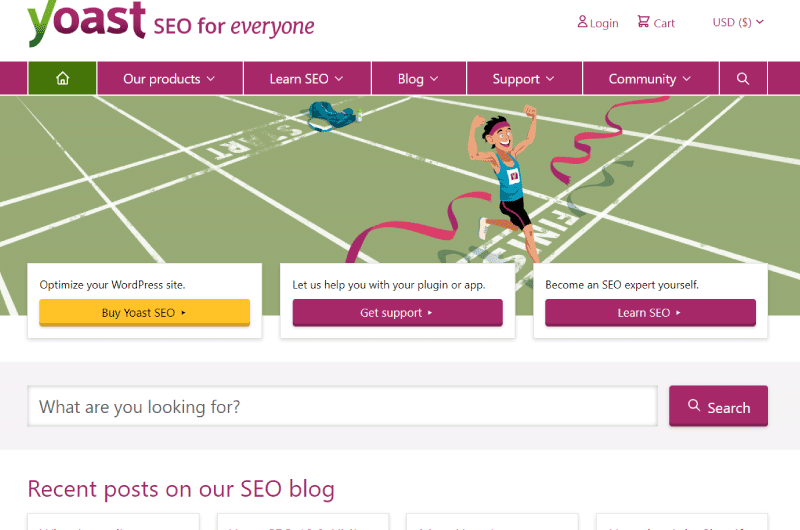 Yoast is a very popular plugin that allows you to optimize the content of your pages for SEO by giving you real-time content suggestions as you write. The tool has many other impeccable features to help your website rank high.
Long Description : WordPress SEO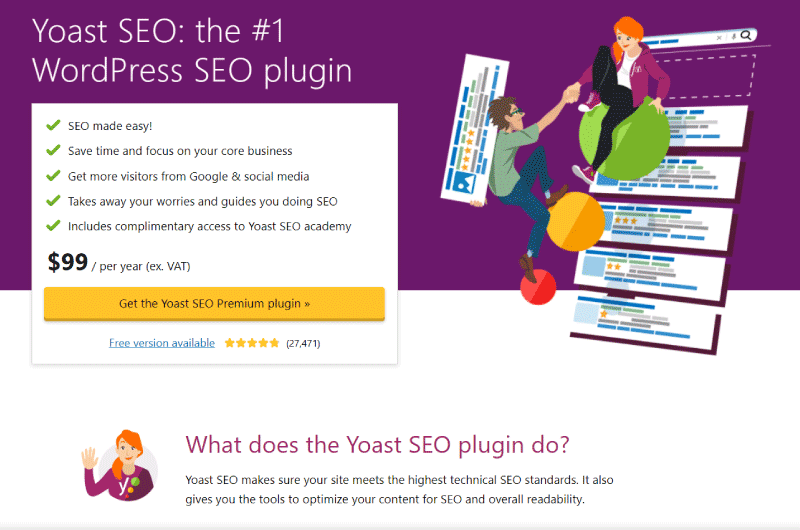 Description Yoast SEO
Since 2008, many online websites owe much of their success to the Yoast plugin.
It is an almost comprehensive tool that offers websites several opportunities to rank high in search results.
Yoast SEO is a tool that can even be mandatory for any business with an online presence, as it encompasses the essentials for the proper functioning of a site. 
Let's find out in this description how to use the Yoast SEO tool.
With over 5 million active installs, Yoast SEO is arguably one of the most popular plugins for the WordPress blogging platform.
There are over 150,000 new uploads every day, and it's no surprise that this free plugin is a top pick for new bloggers.
Without you even knowing it, Yoast SEO optimizes meta tags and other linking elements according to search engine principles.
It will also remind you to enable permalinks if your site is not well optimized.
Yoast SEO will also allow you to control pages and decide if you want to hide certain ones from the public. Sometimes this option will be substantial.
How to install Yoast SEO?
First, you can upload the plugin to the WordPress plugin directory.
Once installed, you will go to the "plugin" menu of your website then click on "Add New" to activate your plugin.
In the "Add new" section, you will not directly see your Yoast plugins that you have just installed, you will have to search for it using the search bar located in the upper right corner.
When the plugin appears, you only have to activate it to make it available on your WordPress dashboard.
How to configure Yoast SEO?
Once it's active, look for the Yoast SEO icon in the left menu of your WordPress dashboard.
Yoast plugin configuration is done in three steps:
General settings;

Functionality configuration;

Tool configuration for webmasters. 
For a beginner, the process may seem quite long and a bit complex, so we will go step by step.
Dashboard tab
When you first enter the Yoast software, the dashboard tab will greet you with the setup wizard, along with the 'problems' and 'notifications' bars.
For new users, the setup wizard can be a nice bonus.
It will walk you through a 12-step setup process to help you configure some basic settings for your website.
Step 1:
You just need to simply click on the "Configure Yoast SEO" button to get started.
Step 2 :
At this step, you must define the environment of your website, i.e. notify if your website is under construction or is already online and ready to be indexed by robots search engines.
Step 3:
To work well, Yoast needs to know the nature of your website. You must tell him if it is a blog, an online store, a news platform, a portfolio, etc.
Step 4:
In step 4, you are asked to notify if your website is for an individual or a company.
Step 5:
Step 5 is to add your social media profiles. As with the previous setting, this will help Yoast signal to Google and other search engines what to show next to your site in SERP.
Step 6:
This step allows you to define the type of content that should appear in search engines. You can set the visibility of your posts and pages.
If for some reason you want to prevent certain pages from appearing in SERP, this is where you can set it.
Step 7:
In step 7, you need to define if you are the only author or if you have several contributors who can publish on your site.
Step 8:
This step is to integrate your Yoast SEO plugin with your Google Search Console account.
This is Google's free tool that helps you analyze your search traffic, performance, and troubleshoot any issues you may encounter.
Once you have set up your GSC account, click on the "Get Authorization Code" button and enter the code below.
Step 9:
In step 9, you will have to optimize the title of your web pages. Well-formatted headlines grab attention and are likely to get more clicks and generate more traffic. So, Yoast lets you set the site name and separator you want to use in all your posts, so it can automatically optimize your titles for you.
Step 10 and 11:
These two steps are optional, as Yoast will ask you to sign up for their newsletter and try to sell yourself on their premium plugin.
Step 12:
You don't have to do anything in step 12, because it's just a page that notifies you that you have successfully configured Yoast.
Now that you won't have any trouble configuring the general settings of the Yoast plugin, we'll move on to the "Features" tab. 
Features Tab
This is actually where you can allow the plugin to perform certain functions for you.
It will therefore be a question, in this tab, of activating or deactivating certain Yoast features that you consider useful or not.
In detail, the "Features" tab consists of:
SEO analysis:

This feature allows you to have control over the optimization of your content based on your keywords. Yoast will evaluate your content and give you suggestions on how you can further improve your content;

Readability Analysis:

This feature of the tool scores your content based on readability and notifies you if there is any problem. This feature helps you write better content that your visitors will enjoy reading;

Cornerstone Content:

Yoast lets you mark the most important and valuable content on your site. By enabling this feature, Yoast will help you easily track and improve your core content;

Text Link Counter:

This tells you how many internal links your post or page has. This feature can help you build an optimal SEO structure on your site.
XML Sitemaps:

You can enable this feature to allow Yoast to automatically generate XML sitemaps for you.
Of course, you don't have to activate all the features of the tool, but each one can play an important role for your website.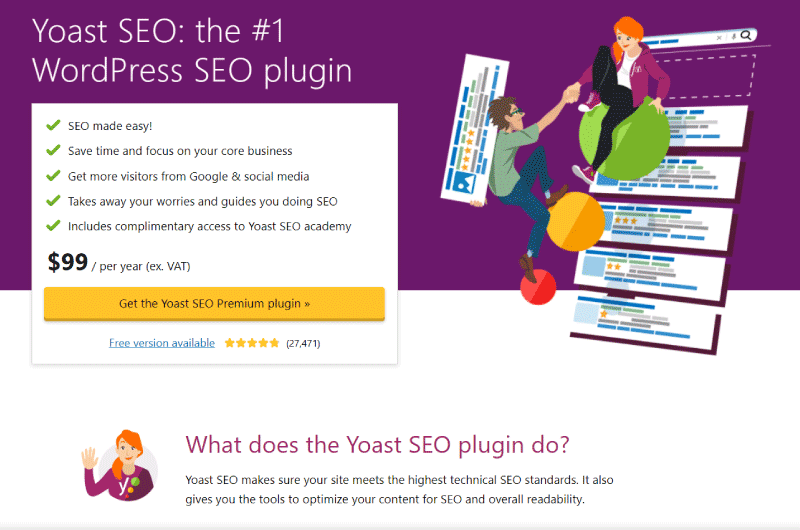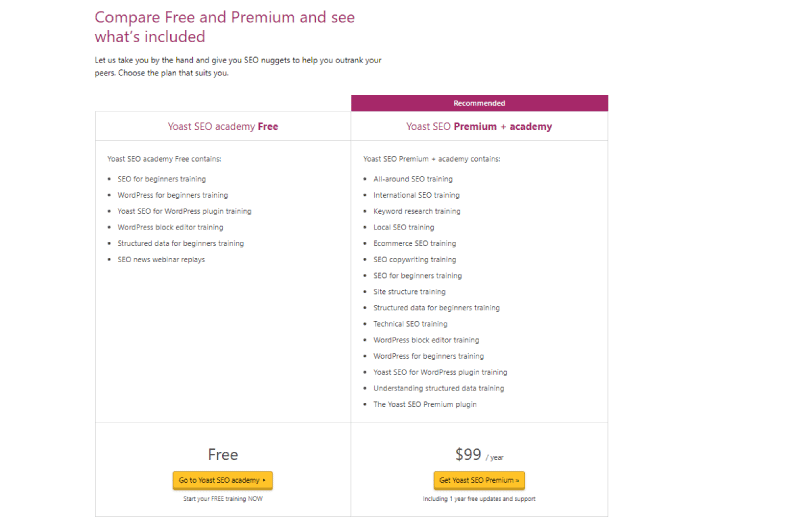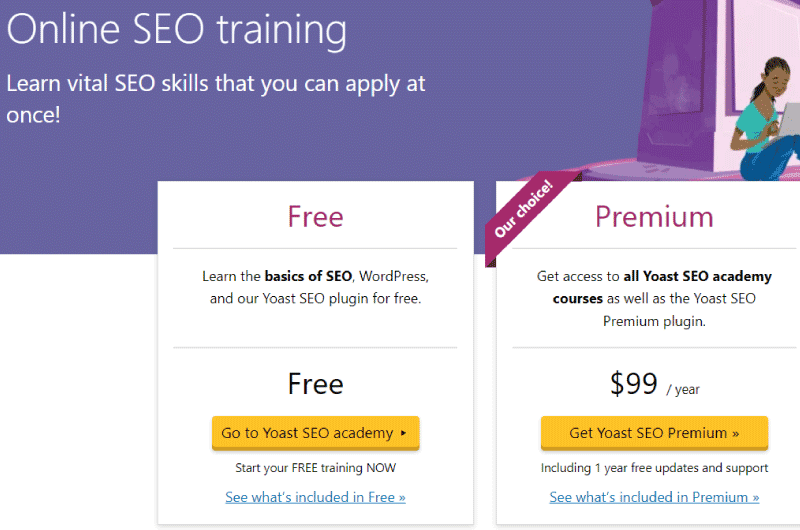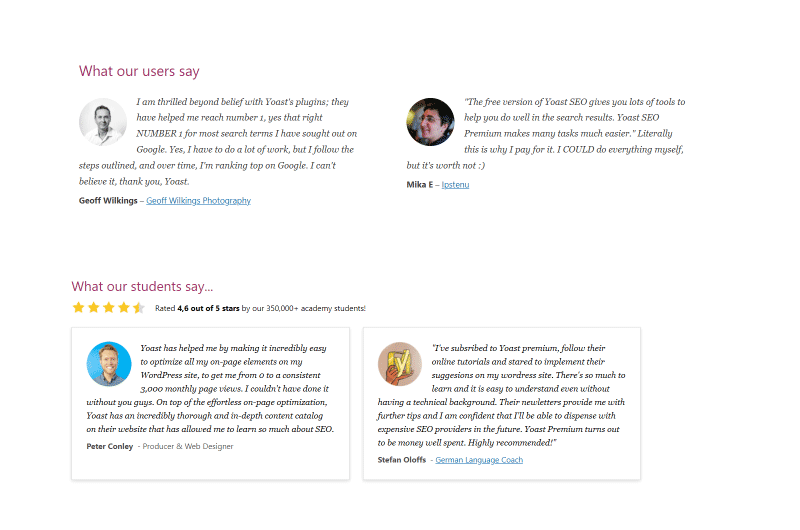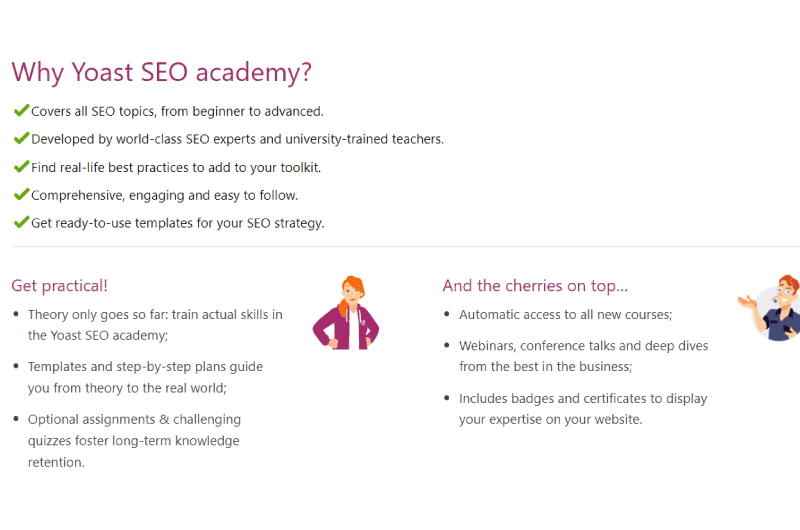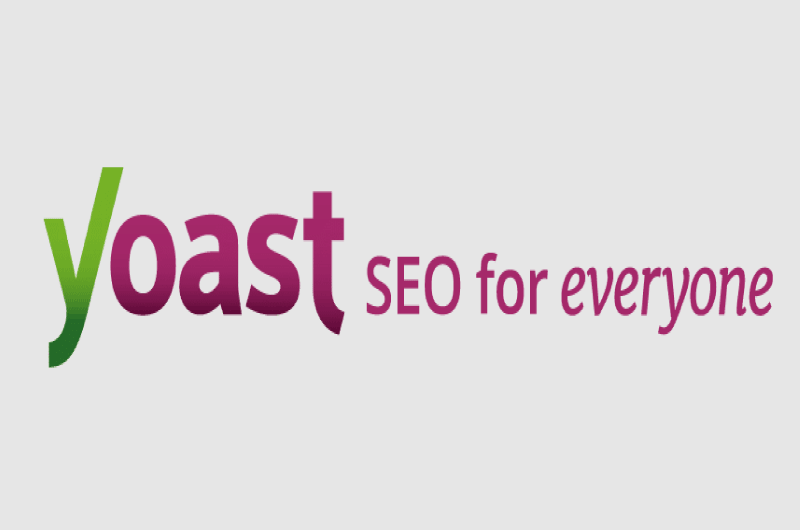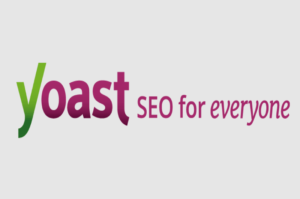 Yoast SEO is an SEO focused company. It was created in 2003 by Thijs and Chaya, two Dutch experts in web referencing methods.
Yoast SEO helps website owners get more traffic from search engines. This of course thanks to tools and the implementation of very effective SEO optimization techniques. 
These include the famous Yoast SEO plugin, which optimizes content for search engines.
Yoast SEO also offers courses and advice on its platform for any specialist who would like to get started in SEO. It has a fairly dynamic team working from its head office in the Netherlands.
Social Media : WordPress SEO
Others Tools : WordPress SEO
Alexandre MAROTEL
Founder of the SEO agency Twaino, Alexandre Marotel is passionate about SEO and generating traffic on the internet. He is the author of numerous publications, and has a Youtube channel which aims to help entrepreneurs create their websites and be better referenced in Google.