Local Mention | WhiteSpark
Short description : Local Mention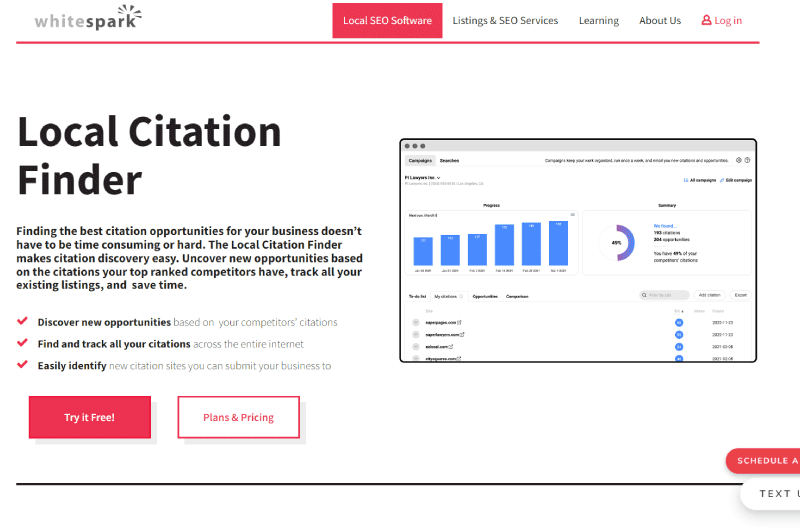 Find the best citation opportunities for your business using the Local Citation Finder tool.
Long Description : Local Mention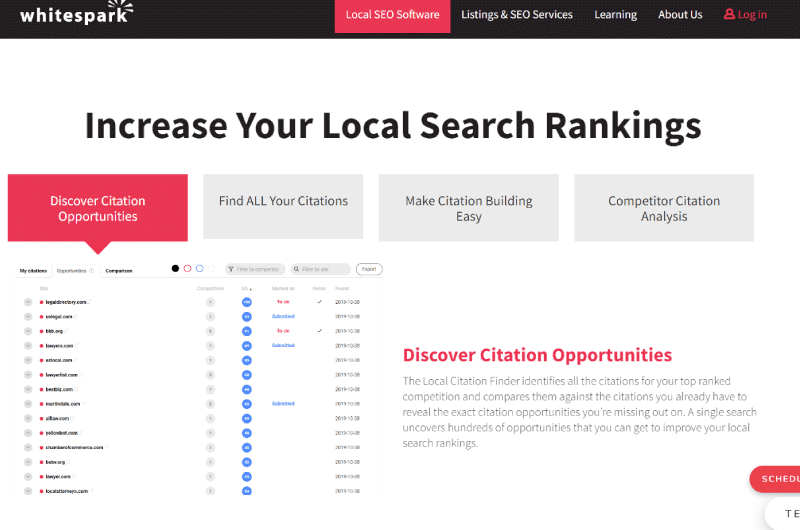 Description Local Citation Finder 
Citations are a flawless way for small and medium-sized businesses to get quickly discovered by the audience in their area, leading to rapid customer growth and revenue as a result.
To give yourself a better chance of being quoted on the internet, LocalIsation Finder is a feature specially developed to tell you in this task.
In this description, we are going to discover the best features of this tool.
As a reminder, Local Citation Finder is a tool from Whitespark that allows you to gather essential local SEO resources before you start your marketing campaign.
Local Citation Whitespark helps you find relevant citations related to your business. 
These quotes are localized to your business city and can really give you the best results for a local SEO campaign.
The tool offers an opportunity to register for free and use 3 searches per day within your limit to get an idea of ​​how it works. You will need to upgrade your account to start using it for unlimited searches per day.
Setting up a project
To use the local SEO feature of Whitespark, you need to plan and set up a project for the tool in general.
And to set up a project in Whitespark, here are some key you need to fill in:
The country, Whitespark supports more than 30;

State/Province;

City or town, they are automatically suggested when you start typing, you will be able to select the desired location;

The main keyword;

Customization of drop-down lists to select your preferred search expression;

Project assignment or creation.
It is important to specify your location well in order to obtain more accurate information.
You have the possibility to widen your target, to rearrange the order of the query or to create a personalized query thanks to an available drop-down list.
When you click on it, it gives you the option to add the query as per your needs or marketing goals.
The next step is to create a new project or add an existing one.
For that, you just have to click on the "Manage Projects" button to create a new project in a few simple steps.
You will then be redirected to the project creation page where you will be asked to name the project in question, add your telephone number, in order to be able to check your current quotes.
Generally, you can use your company name as your project name to make citation mapping more accurate.
From that point on, when you add a query to that particular project on the Keyphrase Search page, you will be sent an email message with your search results.
It is recommended to have a list of terms from the start, which allows you to measure your competitive abilities.
Search by phone number
's local SEO feature also allows you to check citations from your website or competitor sites.
Most companies use this feature to see if their online quotes are correct or consistent.
When you add your company's number or the one linked to a competitor's website, you can access a detailed citation report very quickly.
Working with Data
Once your query completes, you can return to view your query history.
At this point, you also have the possibility to modify basic information of your project like the name as well as the telephone number.
A query project allows you to display multiple citation opportunities for your business or your competitors.
The search report in question is divided into two different parts, the first of which is intended to display the top ranked sites for the query.
The idea is to allow you to see the total number of citations for each website as well as links to citation sources for the purpose of making a comparison.
You can view each competitor's sources or compare them to each other for the total number of citations.
The second part of the report focuses on actual citation sources. Here you will have relevant information about the sources:
The URL of the citation;

Link to submission page;

OC which stands for the number of times the citation source appeared in the SERP during searches. The higher the number, the more the authority of the domain is positively impacted;

The date the source of the quote was discovered;

The type of site that cited you. It can be a blog, a directory, or a news portal, etc;

AC which stands for Majestic SEO Ranking:

DA which stands for SeoMoz Domain Authority;

"Useless" for grouping sources of unwanted citations.
You can click on each source for more specific information if you want.
As you can see, the report shows a breakdown of concurrent citations on specific pages. 
It's a good way to find better citation opportunities like directories like YellowPages.Com.
If you have associated the search with a project, then for citations that have already been acquired before the search was run, you will see them highlighted in green with the "I understand" checkbox already checked:
When you check one as "unnecessary", it just becomes greyed out.
A nice feature here is that already learned (the quotes found by Whitespark and the quotes checked off by you) relate to other research in your project. At any time, you can return to search and relaunch it (after a citation building campaign is always a good time) to see the status of your citation profile.
Also, when you export the list, it exports (2 options) the following criteria:
root citation URL;

Number of SERP looks;

AC Rank;

Domain Authority;

Submission URL (if available);

Understood and unnecessary ticks;
If you choose "Export CSV (with URL), you get all of the above plus the URL of the actual citations.
Choosing the first option makes it a lot easier to transfer to a citation builder.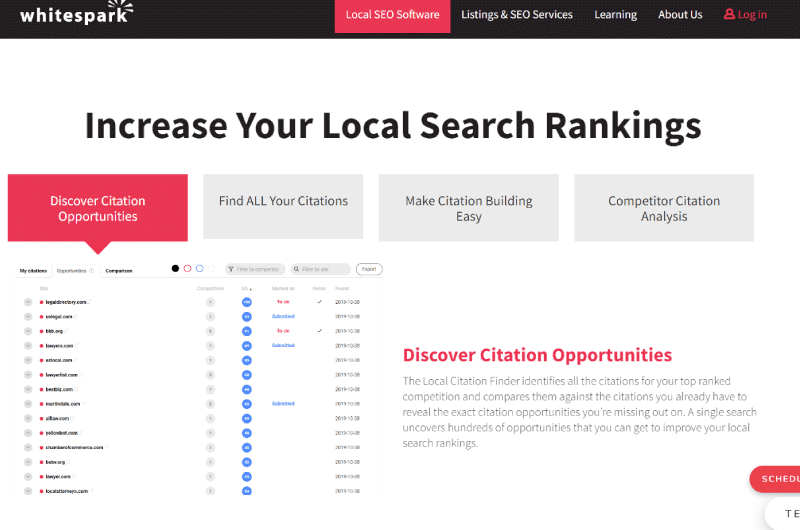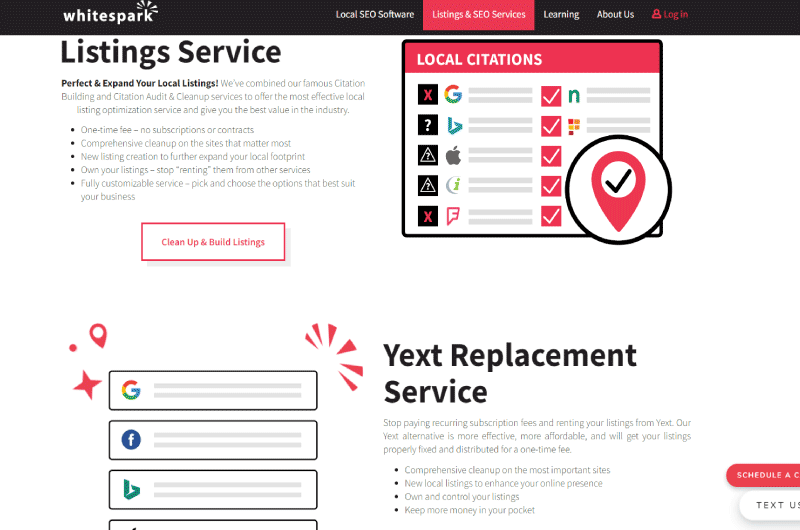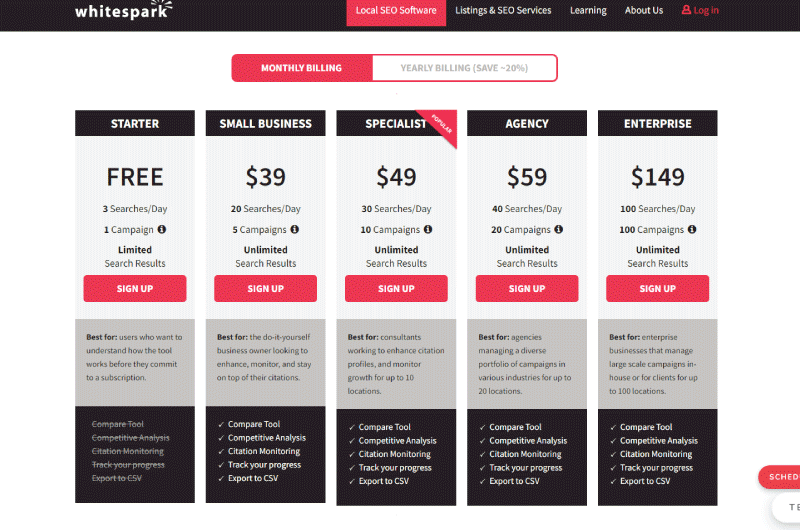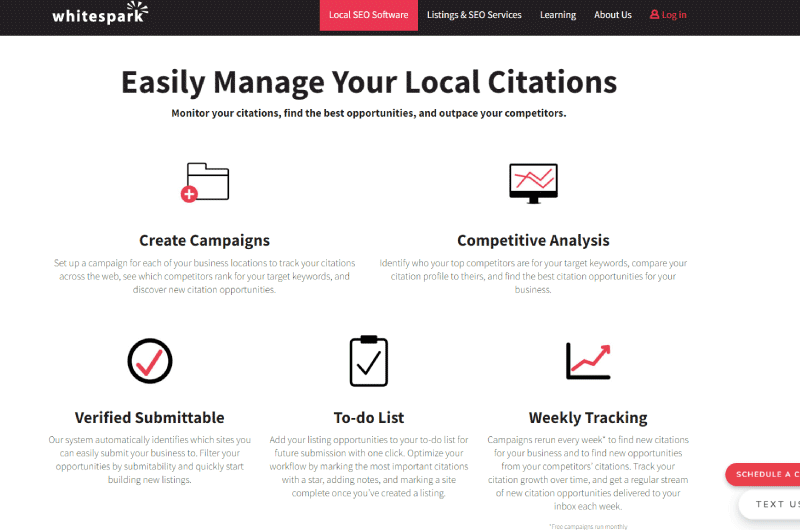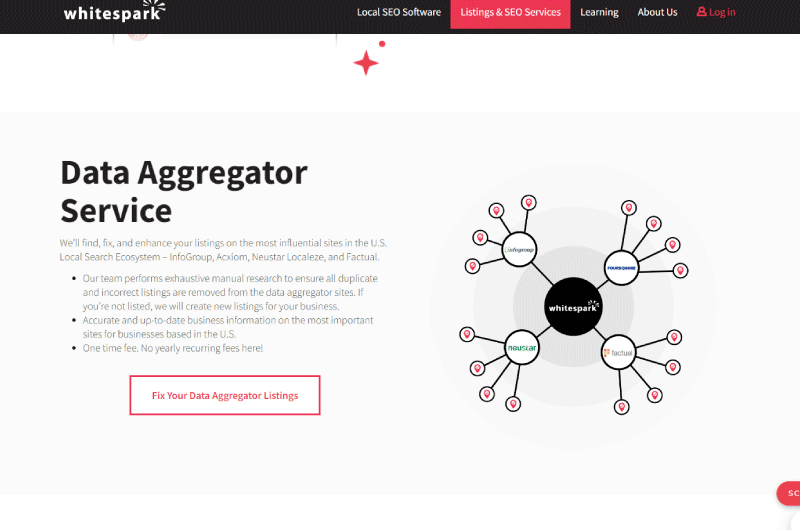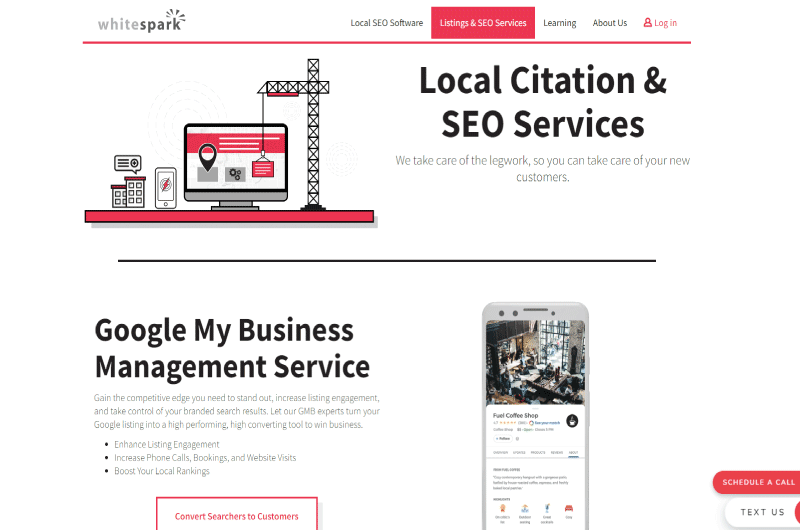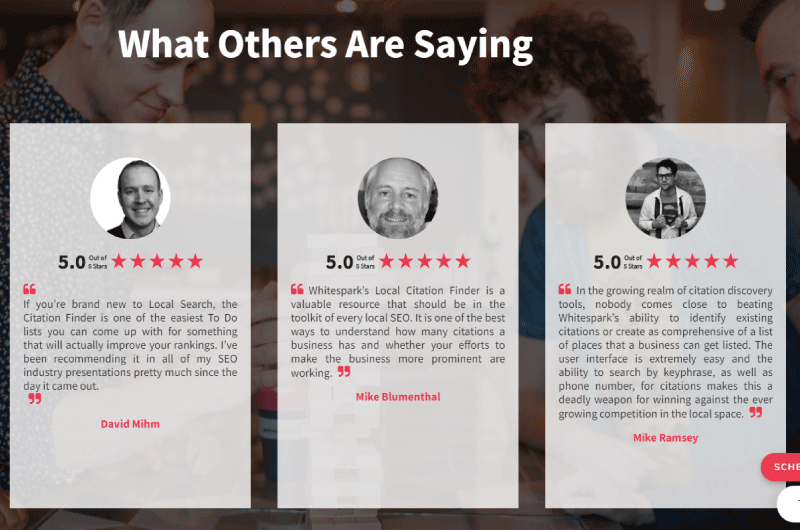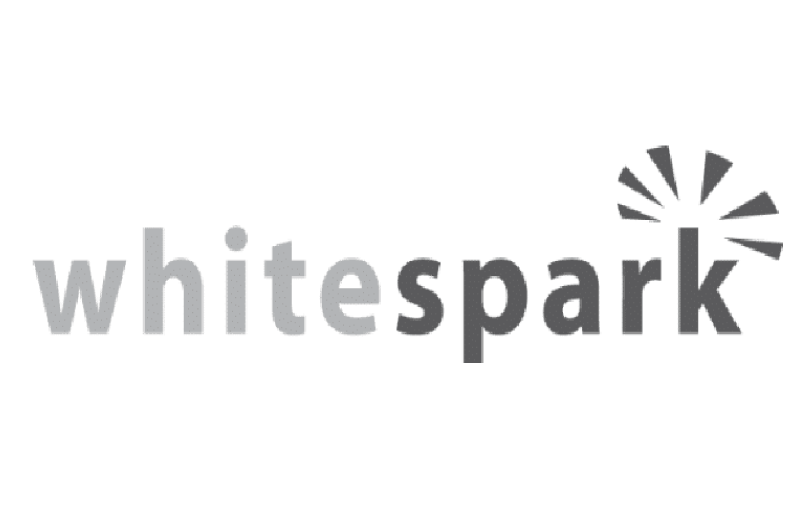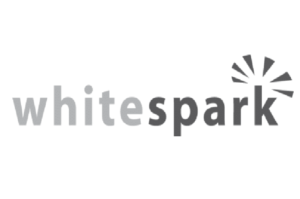 WhiteSpark is a Canadian company specializing in software publishing. This is a great service provider that is also involved in SEO optimization for local search. 
Indeed, White Spark is mainly involved in the construction of tools aimed at helping companies and certain agencies in local search marketing. Among these tools, we can cite the Google Review Link Generator or the "Local Citation Finder" which helps to find better SEO opportunities through citations.
WhiteSpark also provides companies with a ranking tracking tool that allows companies to monitor their SEO positioning on different search platforms. Currently, the platform has about 136,000 users and offers its services to several large companies such as Expedia, Marriott, Staples, etc.
Social Media : Local Mention
Others Tools : Local Mention
Alexandre MAROTEL
Founder of the SEO agency Twaino, Alexandre Marotel is passionate about SEO and generating traffic on the internet. He is the author of numerous publications, and has a Youtube channel which aims to help entrepreneurs create their websites and be better referenced in Google.