Short description : User experience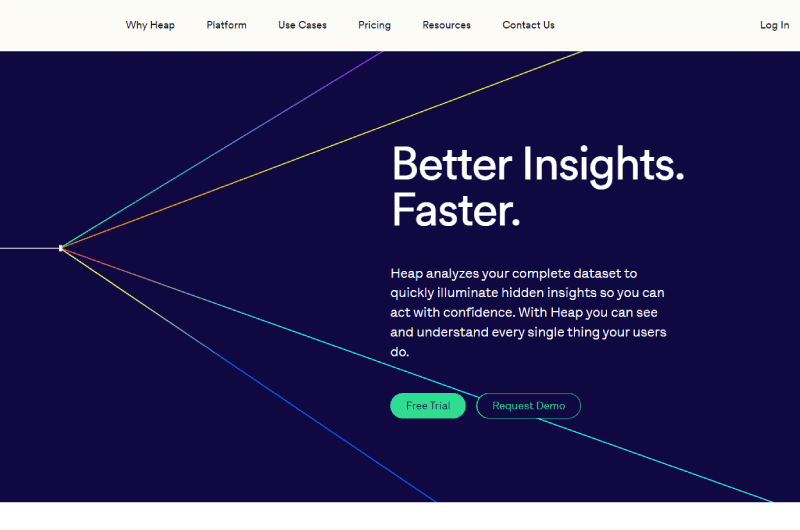 Heap is software that lets you track the user's journey and examine their interaction with your product. The tool captures every visitor action on your website from landing to leaving.
Long Description : User experience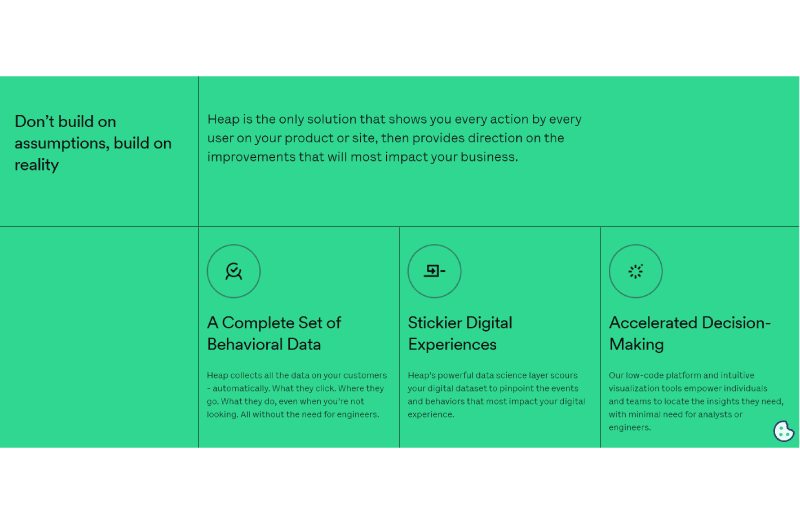 Description Heap
The main objective behind most websites is to achieve profitable conversions over the long term.
Thus, it is important that the goals you set, such as clicks, login or add to cart, are actually able to lead to sales.
In this regard tracks every action of the visitor like page view, click, form submission and more without any work on your part. 
To understand how this incredible tracking tool works, I invite you to read this article.
What is Heap ?
Heap is a perfect tool that you can use to generate funnels on your website or app.
One of the main tasks of conversion rate optimization is to align each individual web page with a relevant business objective. 
In the case of blogs, you will be more interested in metrics like time spent on your website and number of pages viewed by a user.
With Heap, you can define your key indicators and set up automated reports to monitor your conversion rates and analyze any interaction with your product.
Indeed, the platform comes with powerful features like data capture, event viewer, and marketing funnel tracking.
Heap makes it easy for businesses to get a detailed profile of their users and track interactions. With Heap, you'll get real-time event tracking, as well as history-based reporting.
How does Heap work?
In a nutshell, Heap works to monitor every user action on your website to describe their behavior to you.
The tool has a sensor that allows it to automatically capture every action taken by the user, such as clicks or swipes, to give you an accurate idea of ​​their journey on your website.
To better understand the concept, Heap offers us a user journey model on its website.
When using Heap, a user's visit time to a website is defined as a section. 
And any action taken by visitors on the website is known to be an event according to how Heap works. 
Thus, each event is associated with properties that constitute blocks of tracked metadata that describe the behavior of the user vis-à-vis the product.
As a standard example of property, one can find the country from which the user's interaction with the product originates as well as the type of device he uses.
When configuring the tool, you will be asked to define an event either by using the event viewer or by proceeding manually using CSS selectors.
In any case, you must initialize the software on your website to be able to use it.
In this tutorial, we will configure events using the event viewer.
After clicking on "Launch", you will be redirected to the "Viewer" page events", where you must enter the URL address of the website for which you want to track events.
Once you enter a URL and click on the "Launchpad" button, the relevant website will automatically open in a new tab with the event viewer.
There's also a red highlighter that appears, called the Element Picker, whenever you hover over different elements on the page. 
Now, to define an event, you will simply click on any element on the page.
For example, to understand the number of times the "Connection" button has been clicked, we will use the event viewer to click on this specific button.
Next, a window appears perpendicular to the screen with useful data as well as customizable options.
We can therefore directly read the number of clicks made on the "Connection" button for a given period.
If an event already existed, the tool can alert you when you try to create a new one to avoid duplicate events.
To make it easier to identify each element of the website, Heap defines the events using the HTML/CSS of the site.
As we said before, the second way to define events with Heap is to use the manual method.
To do this, you must access the "Events" tab in the "Definitions" section to create a new event by clicking on the "New definition" button.
It will be a question here of defining the category, the name and the definition of the event.
You also have the option of using filters to define the event for a specific audience. For example, you can choose to track the number of people who click on your login button in France only.
Once the event is created, you will get data like:
The number of people who triggered the event;

The page from which the event was triggered;

Etc.
Using these defined events, we can analyze the event data. For example, we can see the number of unique people who interacted with the event, or even know the conversion rate between two events. 
In other words, we can actually know the number of people who added an item to the cart and the number of people who checked out.
In our example case, we can define the event in order to see the number of people in Canada who clicked on the connection button.
You have the possibility to customize the "Graph" section according to your needs, but it is recommended to use the default option which is "Count". 
In this section, you can define the event you want people to perform when they visit your website.
Then you can use a filter to specify data according to users in a given country.
The "Group By" section is used to target users under certain specific conditions. Here you can group them by browser type.
As seen, you can switch between different chart types for better data visualization. 
So you can see the users from which country and the most used browser to execute the defined event.
In general, Heap is a powerful tool that allows you to analyze user journey and user interaction. This is useful not only for companies that offer software and e-commerce sites. The tool allows them to make decisions based on user interaction on a product.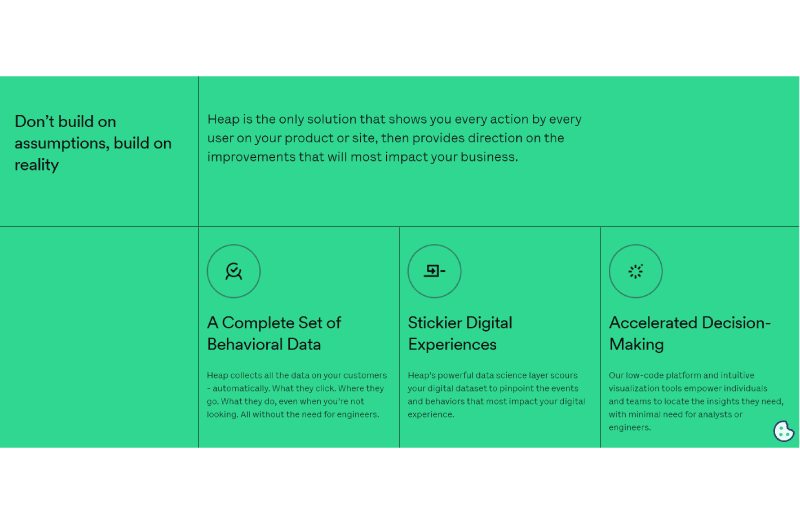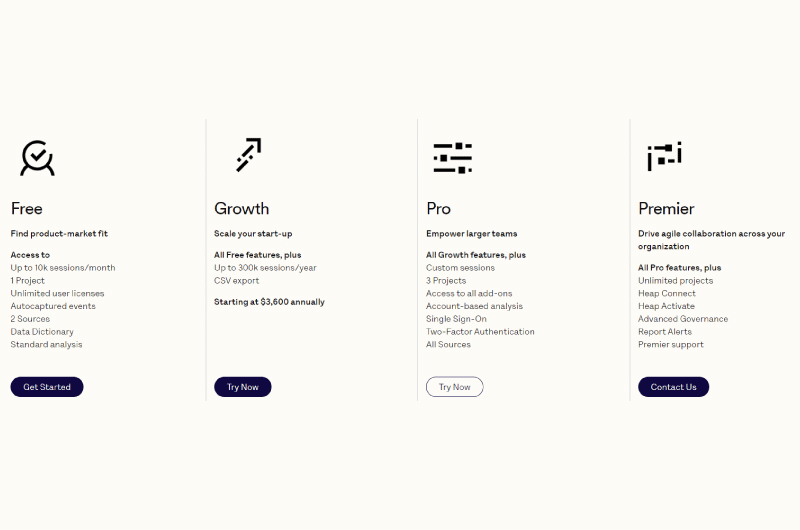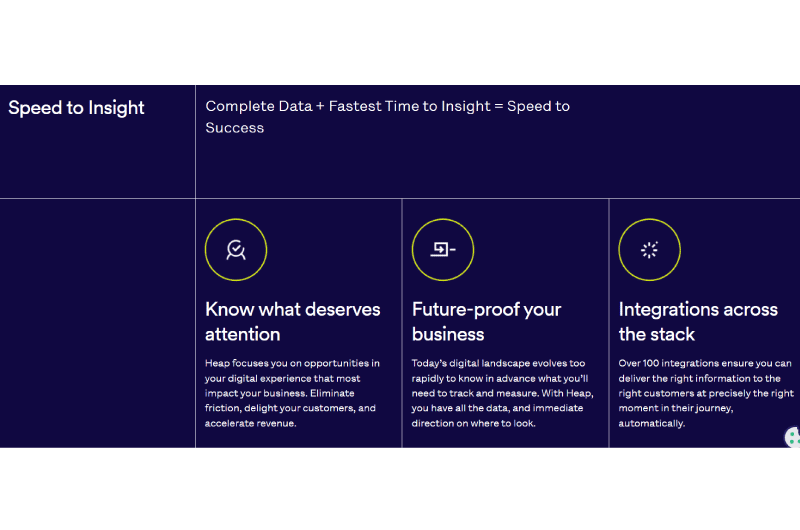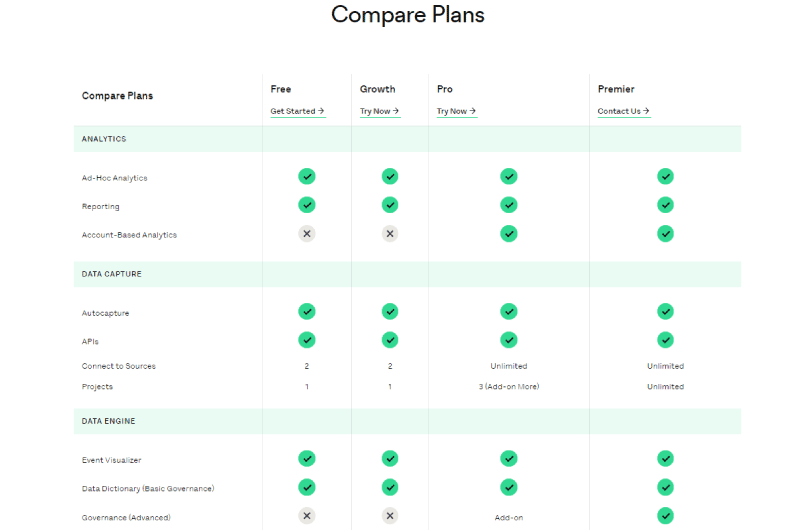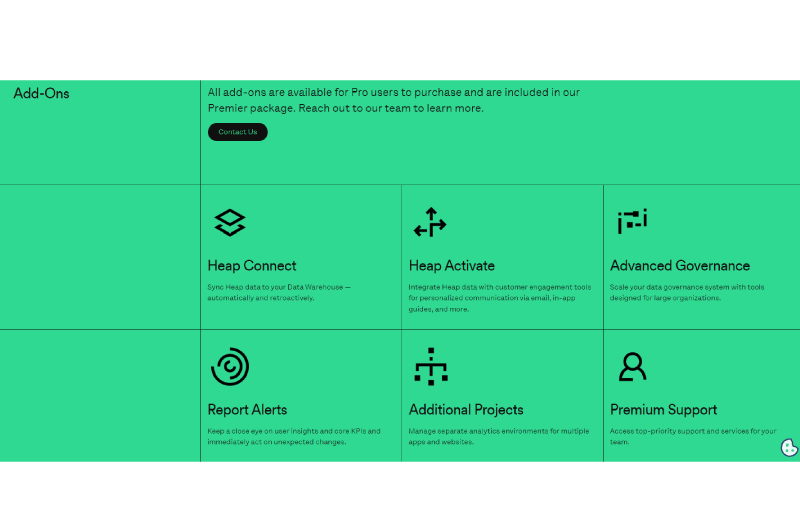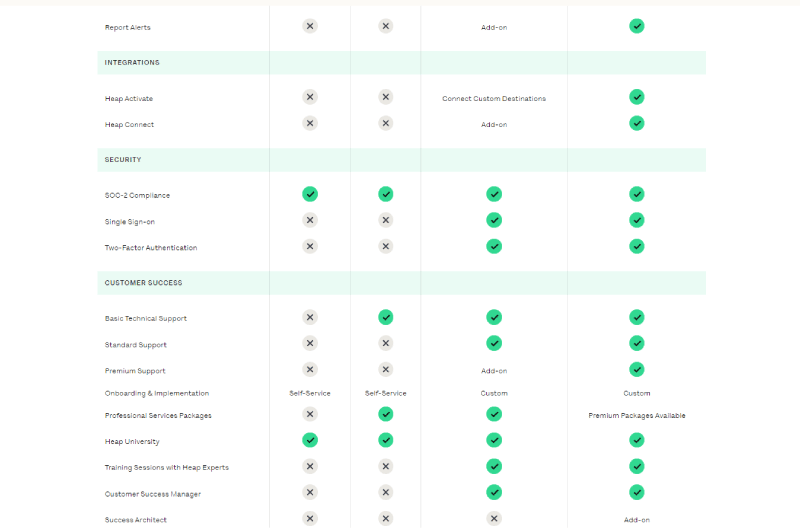 Company : User experience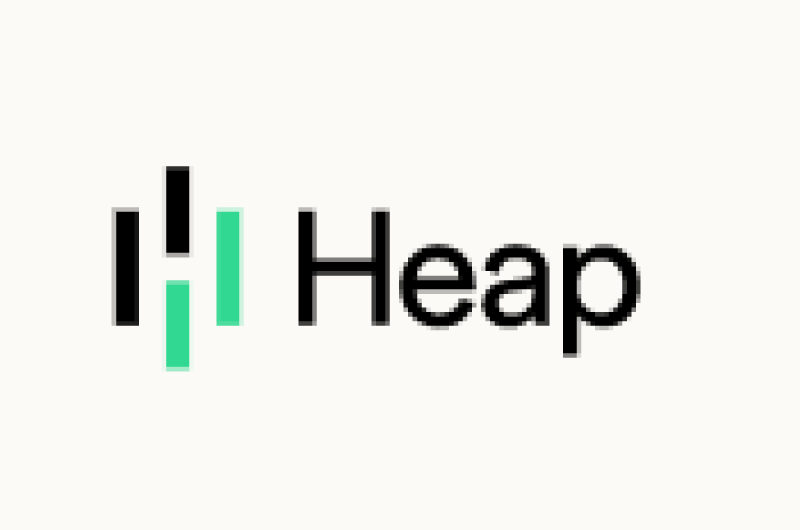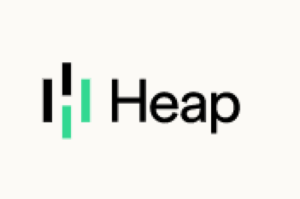 Heap is a digital SEO platform that studies user interactions. It is led by developer Matin Movassate, co-founder and chairman of the company's board of directors.
Heap analyzes company data to shed light on the behavior of their customers. It establishes a detailed report on the actions of customers vis-à-vis the products of these companies. 
It automatically collects all customer data: what they click on, where they go, what they do, etc. 
This allows companies to know the various interactions that take place on their sites and to know the corrective actions to be taken.
Heap's powerful data science layer scours users' digital datasets to identify the events and behaviors that have the most impact on their digital experiences.
Heap is a revolutionary platform used and loved by evolving digital agencies all over the world. She has helped over 8,000 businesses deliver a unique digital experience to their customers.
Contact : User experience
Social Media : User experience
Others Tools : User experience
Alexandre MAROTEL
Founder of the SEO agency Twaino, Alexandre Marotel is passionate about SEO and generating traffic on the internet. He is the author of numerous publications, and has a Youtube channel which aims to help entrepreneurs create their websites and be better referenced in Google.