Tracking | Authority labs
Short description : Tracking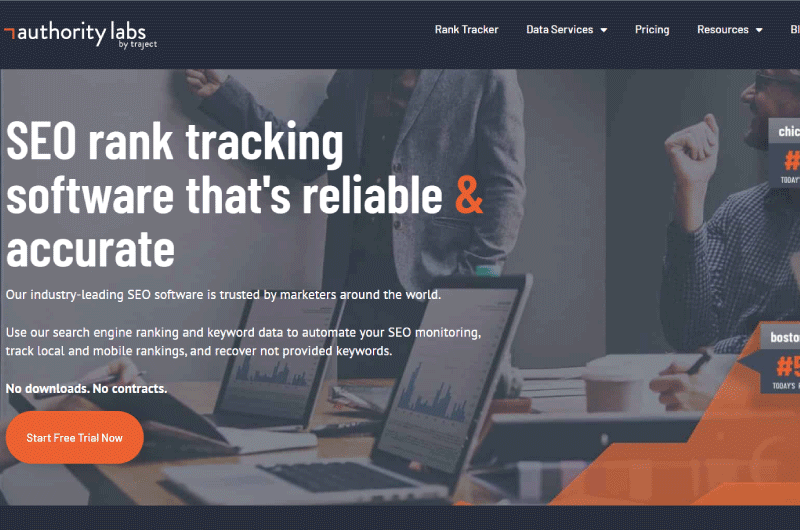 AuthorityLabs is a powerful online tracking tool that stands out for its fairly intuitive interface which also makes it easy to use. The platform is known for its speed and accuracy when it comes to monitoring competitors, flagging keywords, locally or internationally monitoring your site's performance on the SERPs.
Long Description : Tracking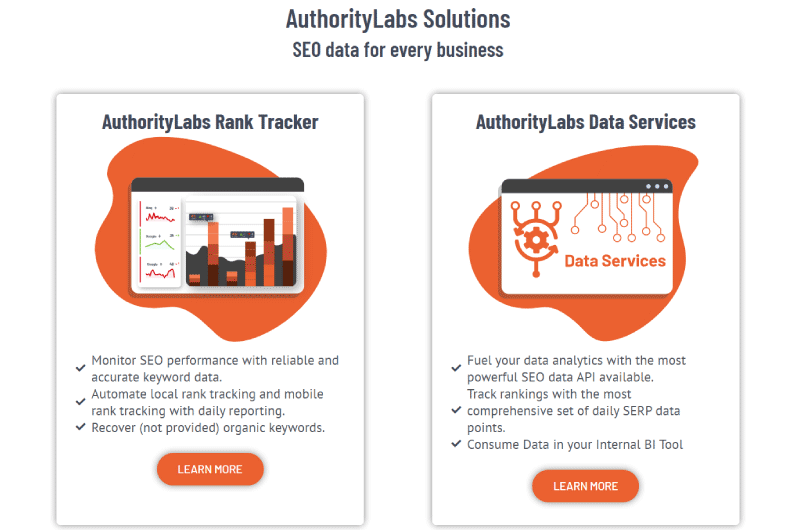 Description AuthorityLabs 
Monitoring your website's performance in search engines means you gather more chances to improve its ranking.
To that end, AuthorityLabs is an advanced tool for not only tracking your keywords' abilities to rank your website, but also finding the most relevant terms.
To better understand how AuthorityLabs works, I invite you to continue reading this description.
AuthorityLabs is one of the most powerful tools for tracking all keywords for a number of domains in major search engines like Google, Yahoo, and Bing and more.
The tool offers custom reports that simplify day-to-day performance monitoring. Reports provide a clear view of the average ranking for keywords in a specific search engine and relate the ranking to corresponding changes.
The data provided in the report is high quality and real-time. If you want to do a more detailed analysis, just choose a specific keyword for easy-to-understand information and charts.
Like any tool, AuthorityLabs has its pros and cons:
Pros:
First, the interface is simply user-friendly;

This is an advanced rank tracking tool;

It supports performance tracking by device type and location;

It automatically generates daily reports;

It tracks a wide range of search engine results data.
Cons:
The relatively increasing price when it comes to using it for large sets of keywords and many campaigns;

API access is only available at the "Enterprise" ;

The features are all about ranking tracking and no other SEO metrics.
How to use Labs?
Using the Authority tool is so easy that you don't even need an orientation guide or tutorial.
To get started, the first step will be to add a domain to the tool and adjust a few settings, then click on "Track this domain".
It's a good idea to add the mobile and desktop sites separately, but if you want to show the mobile and desktop versions of the same site together, there's an option to group the domains together.
When you are sure of your configurations, you can move on to the next step which involves inserting some keywords.
You have the option to manually add these desired keywords or you can download them as a CSV file.
Once you have passed this step, the next will be the display of a results table which shows you the ranking of your website for each of these keywords.
Basically, you'll discover information like keyword rankings on Google, Yahoo, and Bing, as well as estimated monthly search volume. 
The tool also translates your ranking progress on a graph to give you a clearer picture.
To learn more about getting started with Authority Labs, check out the following resources:
Local Tracking

: If you have a website that specifically targets buyers in one locality or country, AuthorityLabs gives you the ability to track specific according to your country, zip code and city. This allows you to see your performance in local listings compared to your competitors; 

Backlink Checker

: It can happen that overnight your most powerful backlinks disappear from your site. AuthorityLabs lets you easily find and scan backlinks. This helps you to know exactly your positioning, and to understand if a new backlinking campaign is necessary;

Grouping of keywords

: When you build a large list of keywords, you would not know exactly how to choose the best ones. Luckily, AuthorityLabs lets you seamlessly and effortlessly group your keywords into almost any segmentation plan you have. Which makes managing a list of keywords of almost any size easy;

Checking

the ranking

: As we have just seen, the tool gives you the possibility of checking your ranking by keyword. This way, you can determine your position on the SERPs for each individual keyword, so you can improve your content marketing. Graphs on your ranking are excellent evidence of your SEO success;

Website crawler

: AuthorityLabs is able to fully crawl every page on your domain to find crawl errors and bad links that can negatively impact your rankings and reputation;

Scheduled reports

: With this tool, you can set up your analysis so that your report is completely ready before your next connection;

Flexible report options

: The tool lets you export to a CSV file, for example, to create beautiful and unique graphical data to display your data almost the way you want;

Easily share ranking reports

: There may be times when you need to share your work with someone to also view or work on the data. In this case, AuthorityLabs allows you to add new accounts, share as much data as you want, or simply allow others to log into your own account and export data;

Compare Ranking Over Time

: When working for an SEO client, you must think about building loyalty with your well done and impressive services. And the most important variant you need to pay attention to is the data set over time. When you can prove to your customers how you've improved their data over the past 6 months, they'll be much less likely to opt out. That's why AuthorityLabs easy to view and analyze multiple keyword rankings over a time frame that benefits you and your client. This will make it easy for your customers to understand the exceptional value you can bring to them and their business.
If you want to keep your website monitored in search engines, AuthorityLabs can really help you.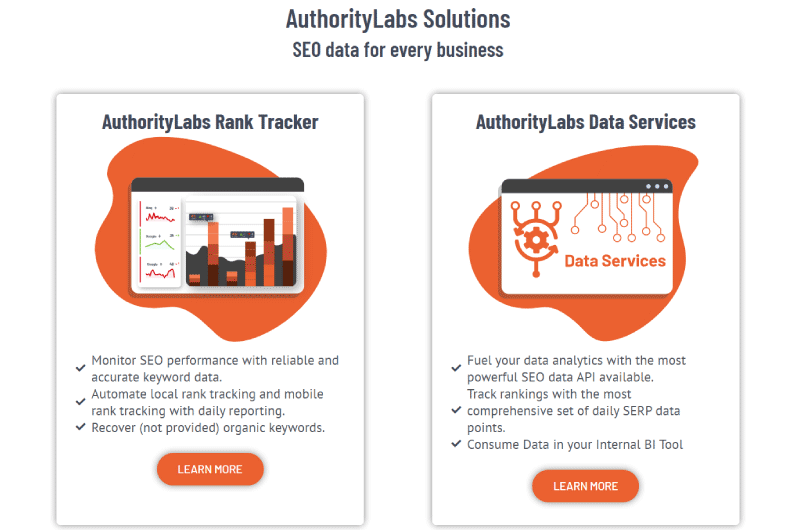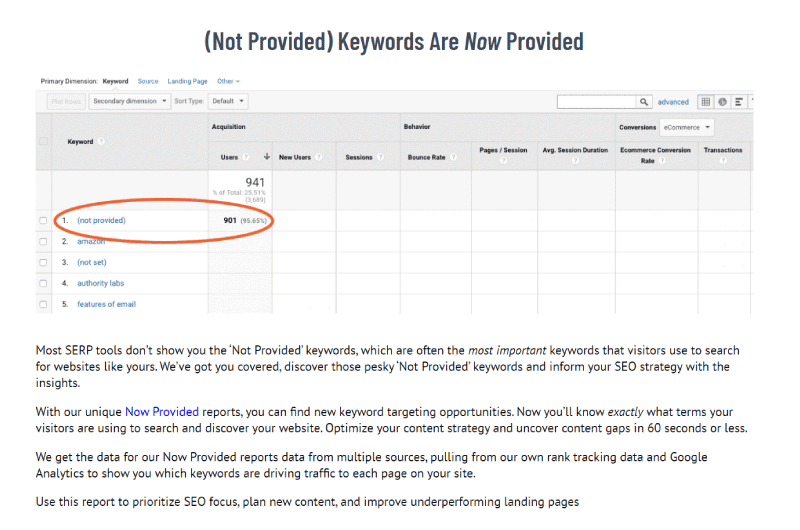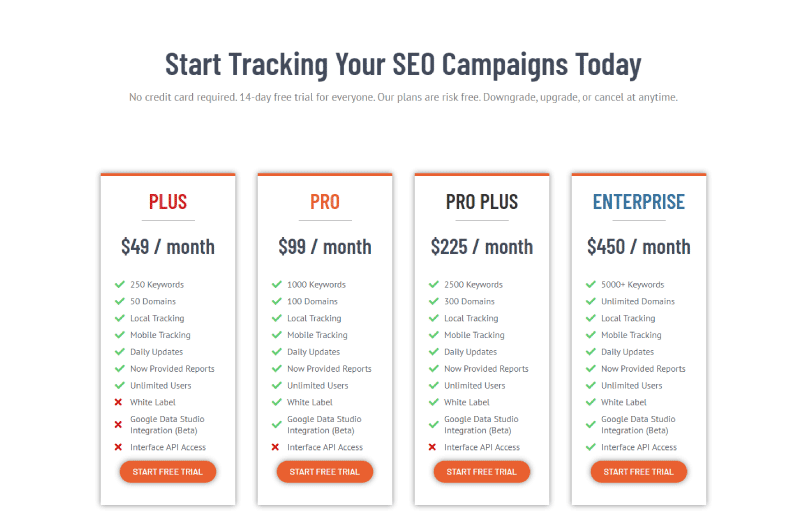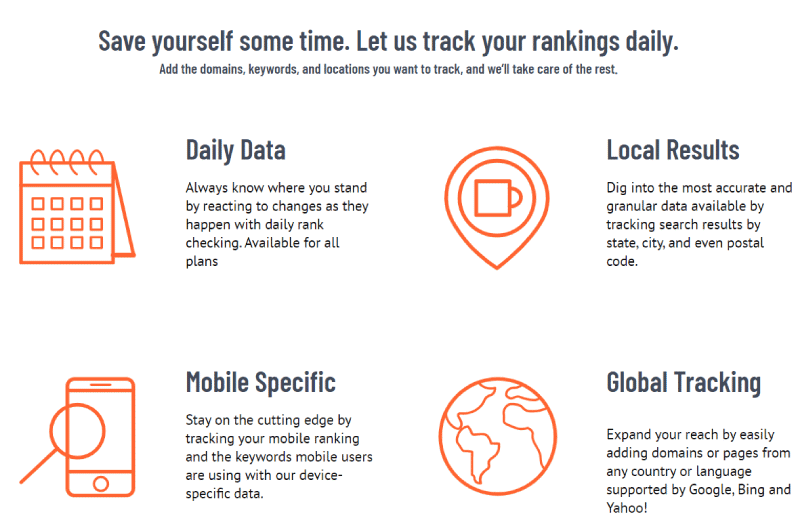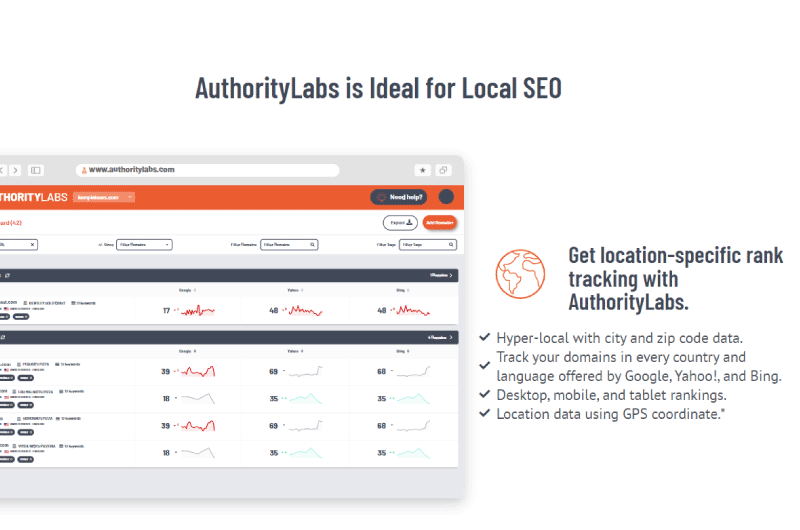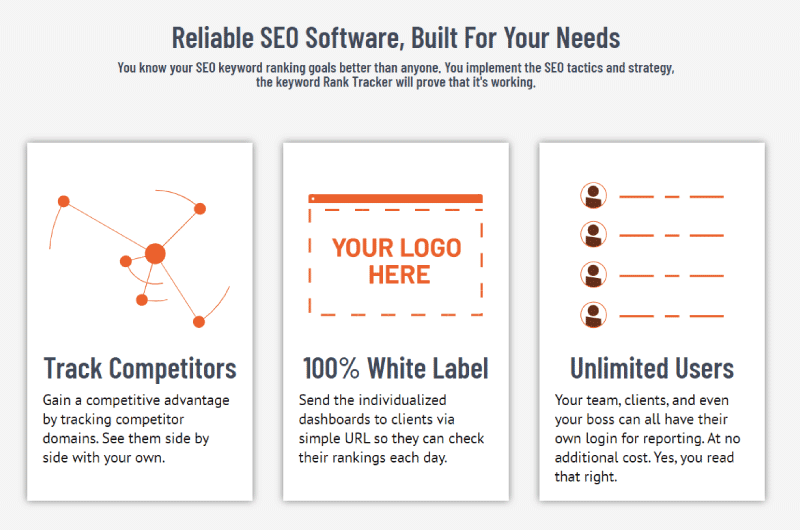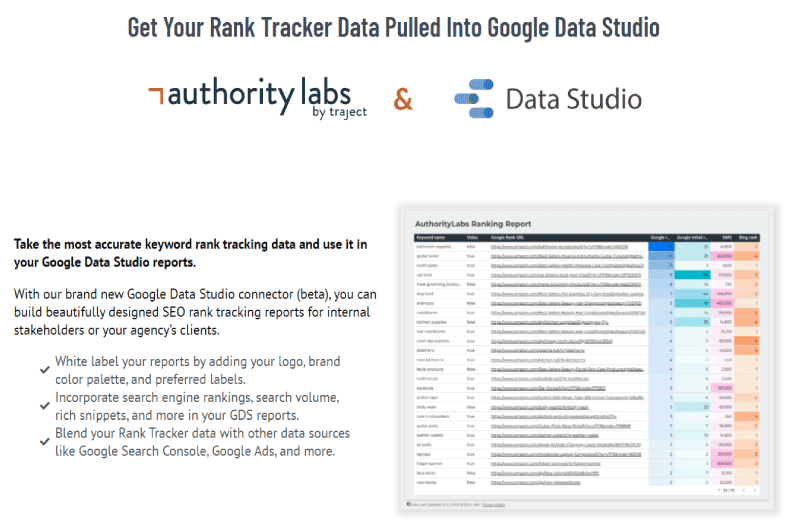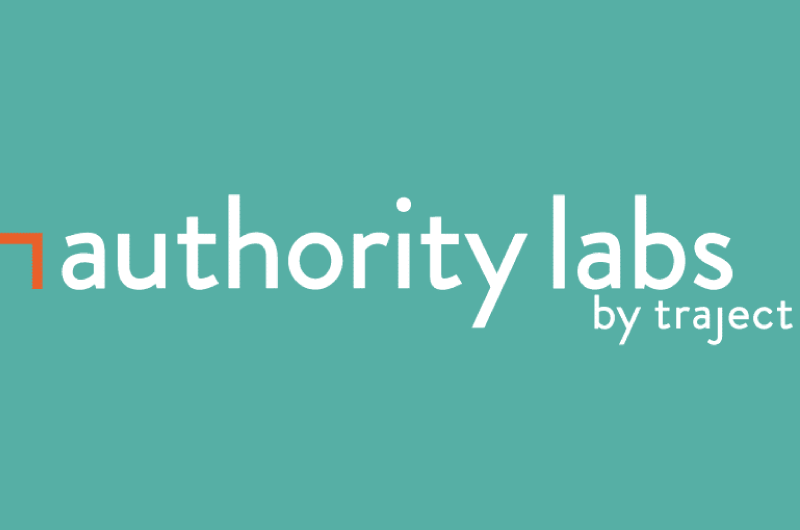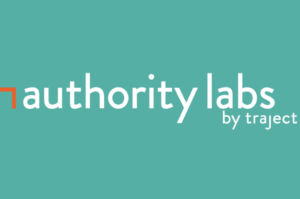 AuthorityLabs is a reliable and accurate rank tracking SEO software. The platform was created in 2008 by Chase Granberry and has been part of the Traject Suite, a comprehensive set of SEO software, since 2017.
AuthorityLabs puts more emphasis on agencies and the most detailed SERP data, in order to allow businesses to grow faster. 
It monitors SEO performance through accurate keyword data, while providing daily reports. 
The software also allows you to have organic keywords not provided, in order to promote better content optimization. 
Also, AuthorityLabs users can gain a competitive advantage by following competitors' pages.
Alexandre MAROTEL
Founder of the SEO agency Twaino, Alexandre Marotel is passionate about SEO and generating traffic on the internet. He is the author of numerous publications, and has a Youtube channel which aims to help entrepreneurs create their websites and be better referenced in Google.