Switch to HTTPS Easily | Really Simple SSL
Short description : Switch to HTTPS Easily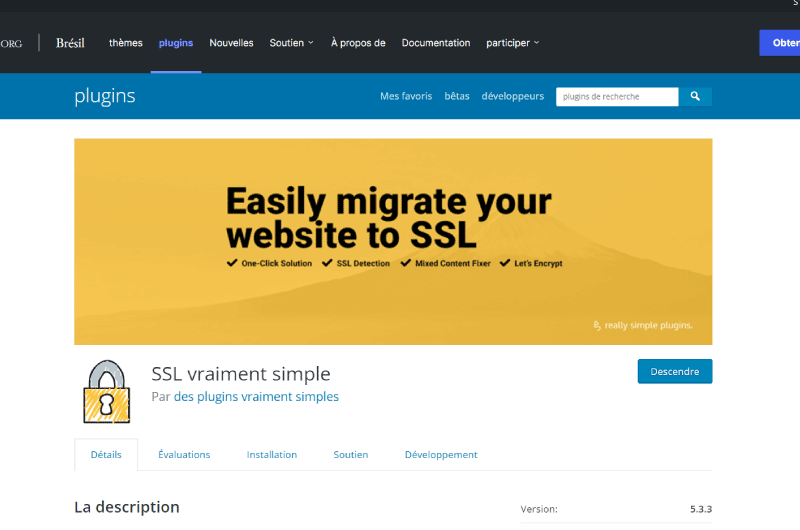 Easily run your website under Https with the Really Simple SSL WordPress plugin.
Long Description : Switch to HTTPS Easily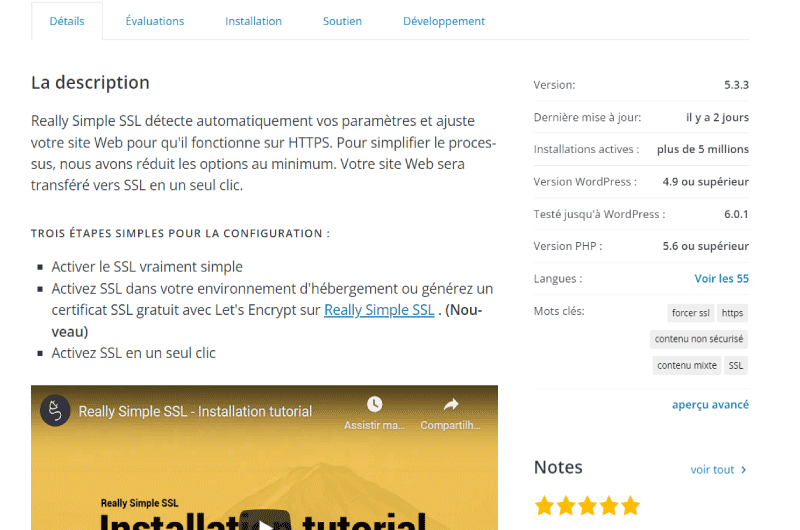 Really Simple SSL
est un logiciel open source mise en place par plusieurs développeurs WordPress que sont : 
This plugin automatically detects the settings of your website and configures them to make it work under Https. 
Concretely, it generates an SSL certificate using the
PHP client library let's encrypt the acme2
. 
It is useful to specify that the team which set up Really Simple SSL is also at the origin of two other plugins WordPress.que are: 
Who is the Really Simple SSL plugin for? 
As its name suggests, this plugin facilitates the migration of websites to https. 
As such, it is essentially aimed at all those who develop websites under WordPress. 
So, whether they are individuals or professionals, the Really Simple SSL software will allow them to easily obtain the SSL certificate necessary to operate their site in Https. 
Why should you use Really Simple SSL software?  
What makes using this software an attractive choice for you is that it is designed in such a way that it gives you easy access and ease of use. 
In addition, it is fully translated into several languages,m. This helps you fully understand what you are doing. 
What are the features of Really Simple SSL? 
With regard to the functionalities of the tool, it should be remembered that Really Simple SSL offers you: 
A mixed content corrector;

Editing the .htaccess file; 

Using the mixed content checker with a different method; 

The ability to ignore or enable Really Simple SSL notifications; 

Enable or disable high contrast mode. 
The plugin also provides a set of resources for you to learn more about how to use it. 
In addition, it should be noted that the software displays your level of progress and the tasks that you have to accomplish to install.the.SSL certificate. 
How much do Really Simple SSL features cost? 
The plugin has a free version and a paid version. The paid version allows you to automatically check if you correctly complete the steps necessary to create the SSL certificate. To obtain this version you must purchase a license. 
This is available in three price plans billed respectively at: 
Each of these plans entitles you to one year of support and updates.
How does Really Simple SSL software work? 
Really Simple SSL first starts by checking if an SSL certificate exists. If you don't have one, it allows you to generate one. 
Depending on your hosting provider, the plugin may also install it for you or help you with instructions. It helps you fix most WordPress issues with your SSL certificate. 
Anyway for the future, the plugin redirects all incoming requests to HTTPS. By default with a built-in WordPress redirect, but you can also opt for a redirect via .htaccess.
The URL and home URL are also replaced by HTTPS.
Finally, insecure content is fixed by replacing all http:// URLs with https://, except for hyperlinks to other domains.
Note that all of this happens dynamically. No modification is therefore made except to the URL of the site and to the initial URL. 
Similarly, cookies set with PHP are set securely via the httpOnly flag.
How to use the Really Simple SSL plugin?
To use Really Simple SSL you must first activate it. 
To do this, simply go to your WordPress dashboard and click on extension then on add. 
As soon as you are at this level, you must wait for the new window to appear and search in the list of Really Simple SSL plugins. 
Once you find it, you now need to install and activate it. 
Activating the Really Simple SSL software allows you to have it in the list of your plugins. You can then start using it. 
To do this, you must first find and tap on Really Simple SSL in the list of your extensions. Then, press install a free SSL certificate. The installation process is then launched and when all the steps are verified, you just have to click on activate to make your website's SSL certificate operational. 
Videos : Switch to HTTPS Easily
Images : Switch to HTTPS Easily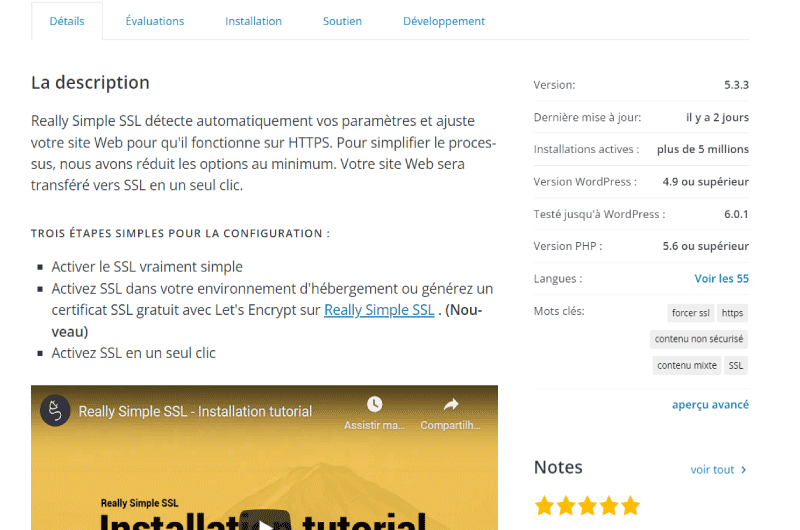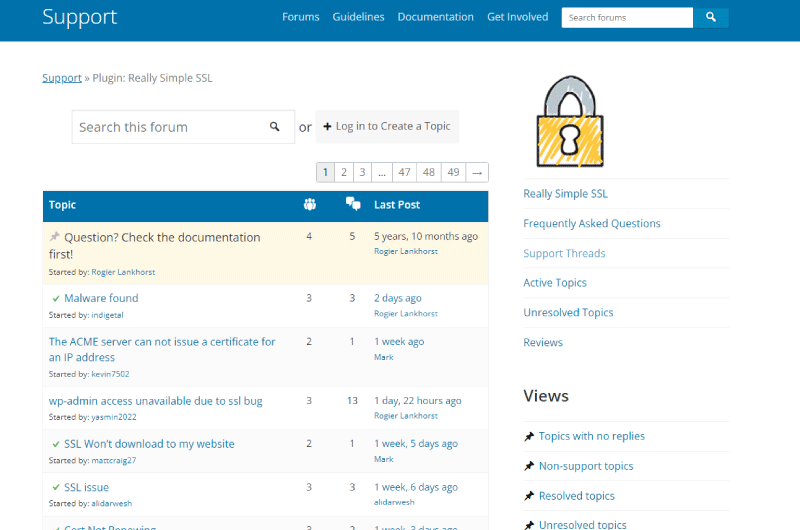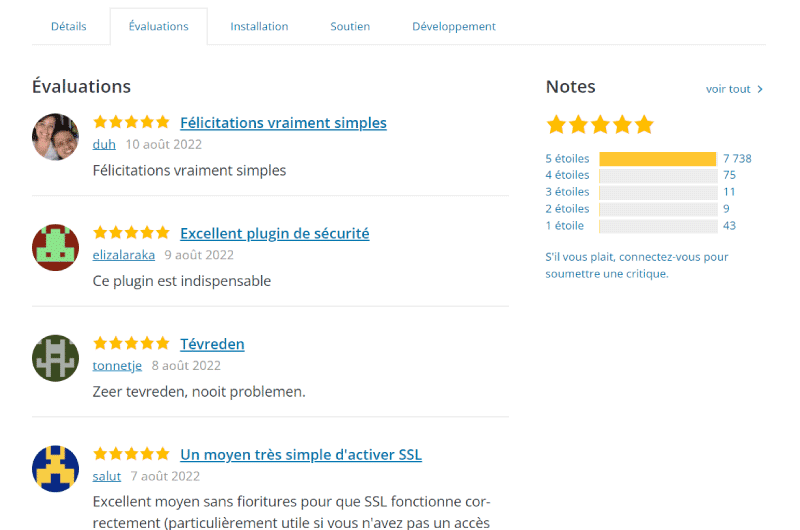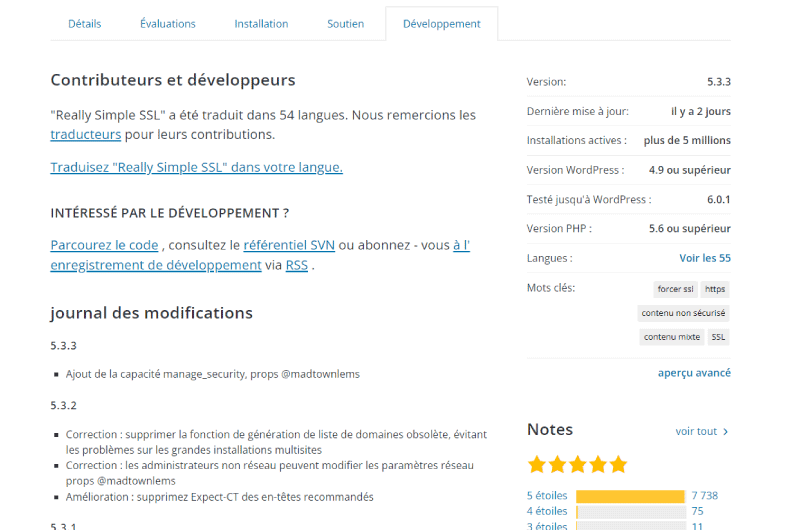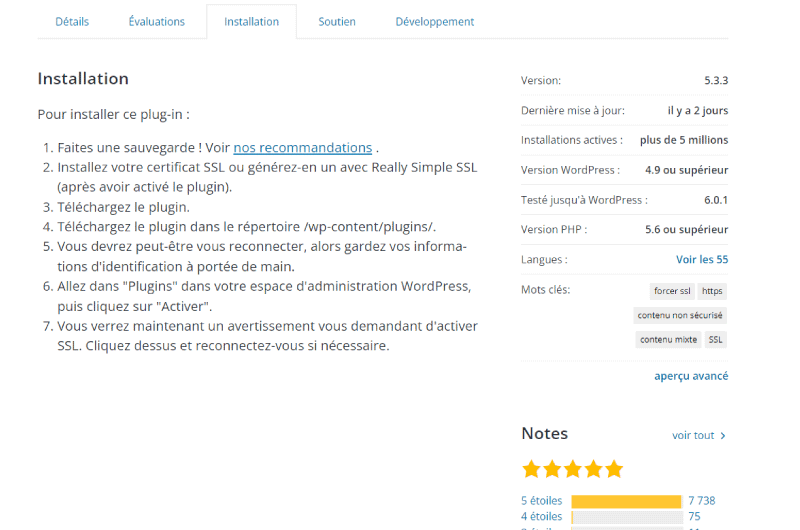 Company : Switch to HTTPS Easily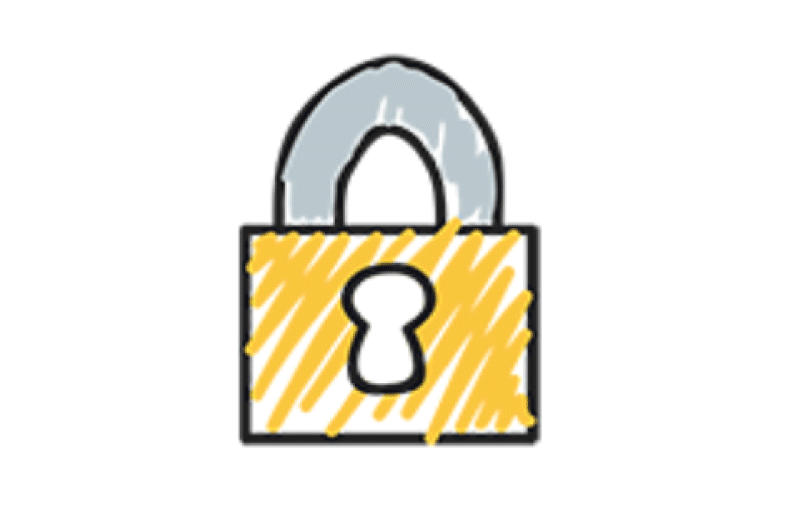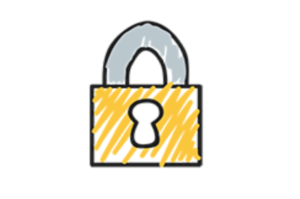 WordPress was created in 2003 by Mike Little and Matt Mullenweg. The latter had initially created a blogging tool called B2/cafelog. By enhancing this platform with precise features, they finally created WordPress. It is a content management system that helps create blog sites, online stores, etc. 
WordPress is therefore a software that allows you to create websites for free. The platform is very easy to use and does not necessarily require coding knowledge. It is the most popular CMS today and it should be noted that it hosts many websites. This powerful tool also makes it possible to optimize the management of the content of the various sites. In addition, WordPress also offers several solutions in the form of plugins or extensions. These allow users to solve certain problems they encounter in managing their content.
Contact : Switch to HTTPS Easily
Social Media : Switch to HTTPS Easily
Others Tools : Switch to HTTPS Easily
Alexandre MAROTEL
Founder of the SEO agency Twaino, Alexandre Marotel is passionate about SEO and generating traffic on the internet. He is the author of numerous publications, and has a Youtube channel which aims to help entrepreneurs create their websites and be better referenced in Google.