Short description : SERP Simulator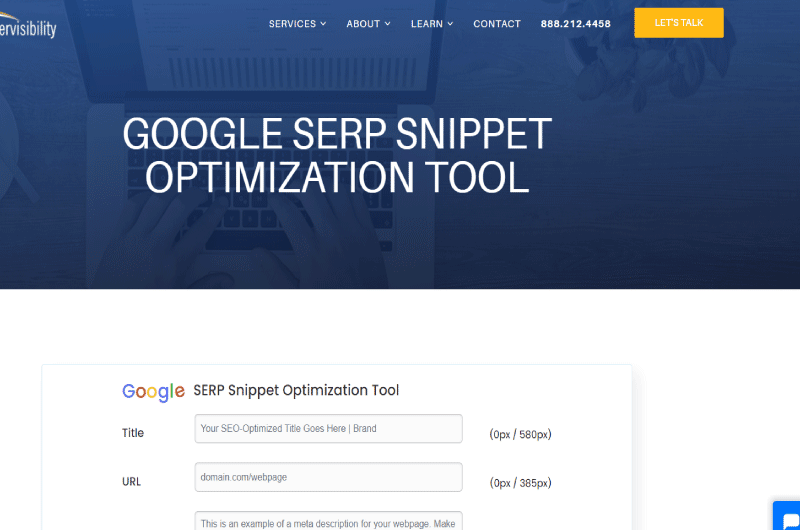 Learn how to optimize your content to appear in Google snippets with the SERP Snippet Optimizer tool.
Long Description : SERP Simulator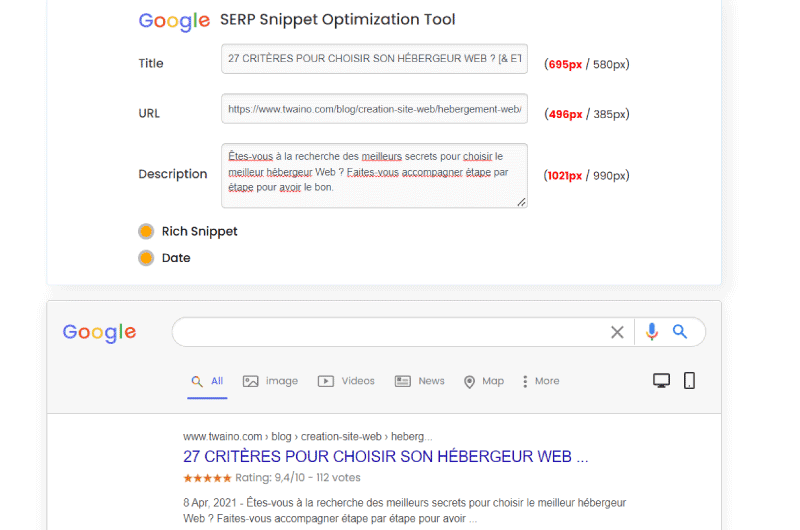 Description SERP Snippet Optimizer
SERP Snippet Optimizer is an SEO tool that specifically helps optimize meta data i.e. title, meta description and page URL with the aim of making your content appear in Google snippets.
Appearing high in search results is a plus, but appearing in Google snippets just means you're an authority in your field.
If Google prefers you, users won't have much choice but to prefer you too, which means a pretty high click-through rate and possible conversions.
To make your content appear in Google snippets, SERP Snippet Optimizer is a free and effective tool.
Let's explore some tips on using this tool.
SERP Snippet Optimizer is a Google SERP snippet optimization tool designed for webmasters and publishers to help them create optimized titles and meta descriptions in the right lengths. 
This tool helps by creating an environment of Google search results so you can see what your title and description might look like on pages when the results are presented to users.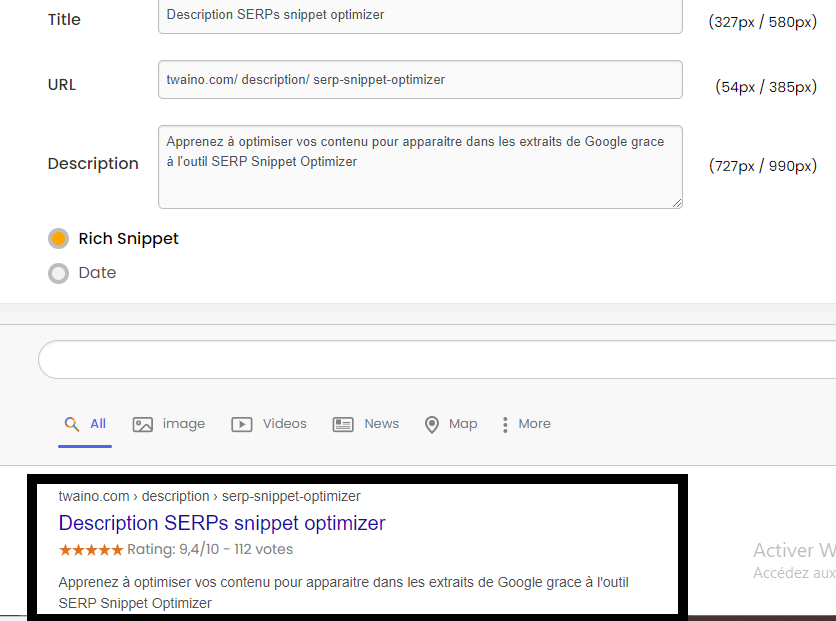 This tool can be configured to display the title, description, URL, date published, and keywords in bold. Of course, everything created here is simulated and not real.
All you have to do is enter a title, description, and select the features you want to display. 
Once you've set everything up, everything displays as it will appear to a user searching for your keywords.
How to optimize your content?
First, there are three main important elements that SERP Snippet Optimizer helps you work on to show up in Google
: for this reason, it is crucial to create it correctly.
When the title is long enough, it will simply be shortened in the SERPs to be completed with an ellipsis.

The tool allows you to find the right size for your titles to optimize them to display correctly in Google snippets.
When the user can read the title completely, he will know whether to click on the link because the title would have had an effect on him.
This will drastically reduce the bounce rate and affect the click-through rate upwards.
Also, an extremely important distinction with securities is when they are front-weighted. This means that the first keyword will have more impact on page ranking than secondary keywords. 
So, it is important that your main keyword for the page be the first word in the title.
Since you have up to about 70 characters for your title, you can use keywords for half that. 
Not using the full length of a title is a missed opportunity and there is almost always room for a secondary keyword in titles. 
Additionally, it is generally considered good practice to include a brand attribution in your title.
This is not particularly for ranking but to enable brand recognition in search results. 
Users can spot a brand they recognize and would be more likely to click on that result. 
Misplaced brand mentions are also one of the most common title optimization mistakes. 
As we already know titles are front weighted and this is the most coveted position in a title that is why it is important to use it for keywords and place brand mentions at the end of a title.
The meta description is the most important element of a Google snippet.
Although not a ranking factor, it can definitely make a difference in your optimization performance. 

As you can see in the tool, the maximum length of a meta description is 990px, or around 320 characters.
Before you could not exceed 155 characters for the meta description, but now you have more chance to optimize it.
Even though the meta description is not directly a ranking factor, it may seem like it is as performance is boosted after implementing custom meta descriptions to improve CTR.
Indeed, the meta description must be written to encourage clicks, it must not just focus on keywords.
With the main purpose of attracting a click, one of the common best practices you.
Finally, even though the meta description is not a ranking factor and should be written for the click, the main keyword should appear at least once in the meta description. 
Ideally, when bolded, it will be more likely to appear in snippets and can just as quickly grab the searcher's attention.
For sites with a clear hierarchy of information, Google may display breadcrumb links in search results.

Like the title and the meta description, the URL of the page must also be tailor-made to be likely to appear as an excerpt.

As you can see, the maximum length of an optimized URL is 350px.
Exceeding this length can mean that you are not following good SEO practices and therefore, you are reducing your pages from appearing in the excerpts when Google will offer results.
In general, SERP Snippet Optimizer is an option that you can use when you want to improve the performance of your content to increase its chances of appearing in invoices and Rich snippets.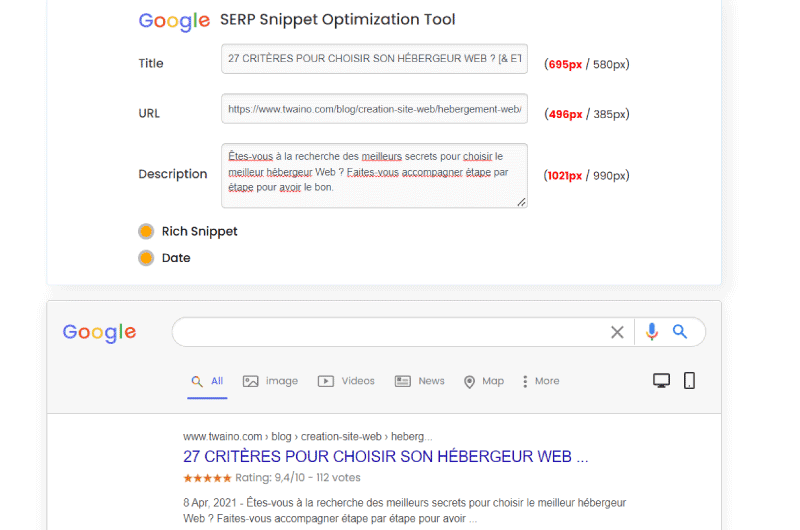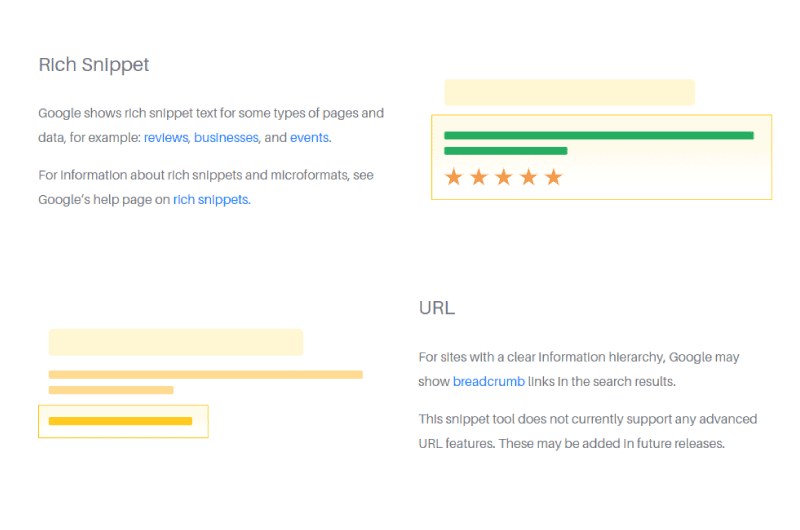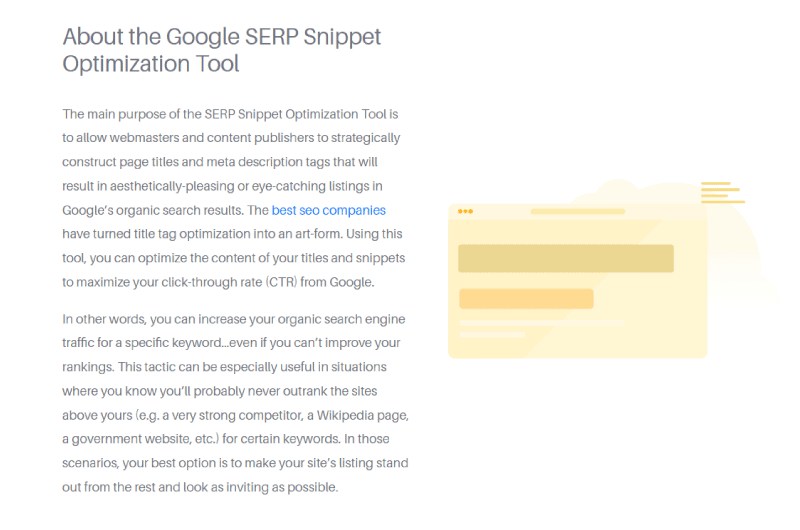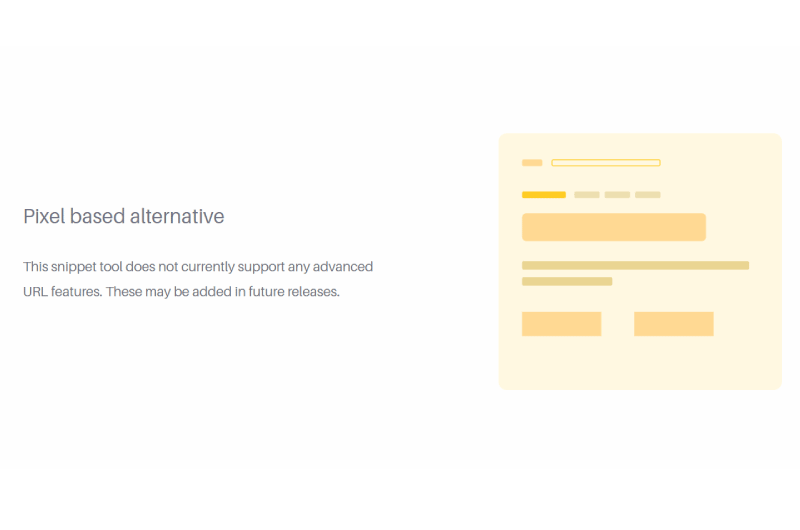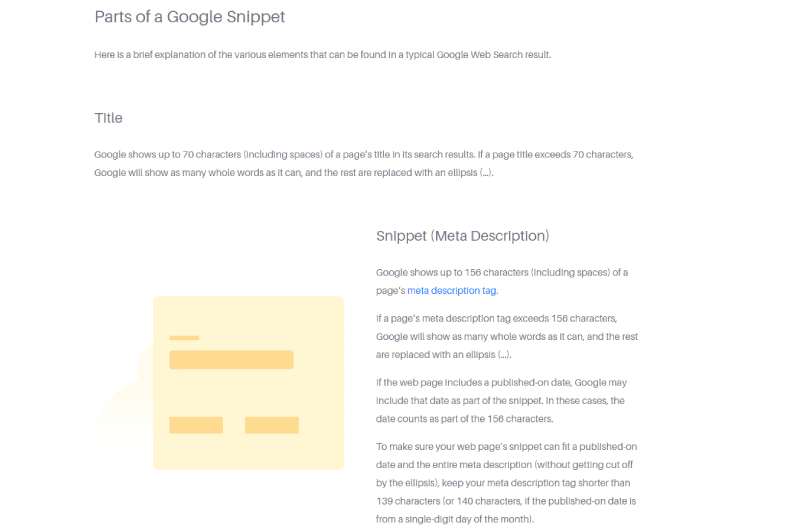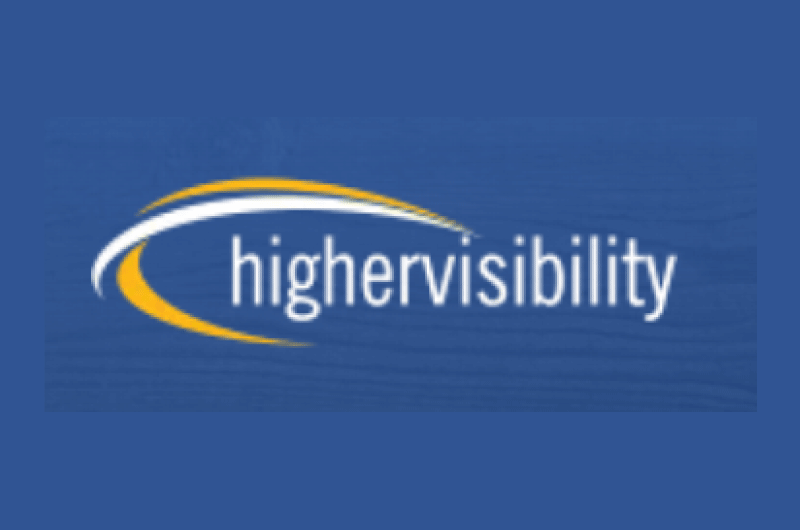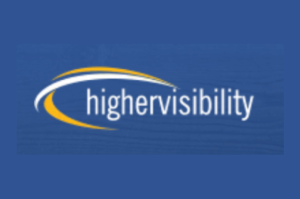 SERPsim is the diminutive of "SERP Simulator", which means "SERP Simulator". SERPsim is an SEO extension that helps optimize SEO titles and meta descriptions for most websites. It is more suitable for the Google browser. Indeed, the tool allows you to simulate the results of the search engine. You will be able to perform certain queries in relation to your keywords in order to see the ranking of your site. The tool takes care of showing you the results that the engine will display for these searches. It will also offer you tips to optimize your results. Thanks to this tool, you have the possibility, if you are a web content publisher, to improve the referencing of your content, by increasing traffic on your search engine. 
Social Media : SERP Simulator
Others Tools : SERP Simulator
Alexandre MAROTEL
Founder of the SEO agency Twaino, Alexandre Marotel is passionate about SEO and generating traffic on the internet. He is the author of numerous publications, and has a Youtube channel which aims to help entrepreneurs create their websites and be better referenced in Google.