SEO Optimization | The SEO Framework – WordPress (Extension)
Short description : SEO Optimization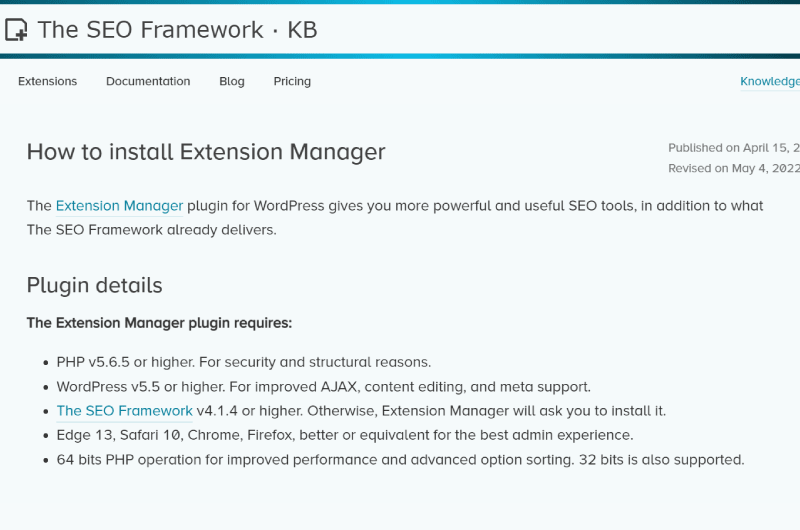 SEO Framework is an SEO plugin that allows you to automatically fill in the metadata of your web pages as well as other useful information. It has been designed taking into account the latest trends and information from Google for webmasters. It's actually a built-in guide for your website, as it will tell you what and where to do it. 
Long Description : SEO Optimization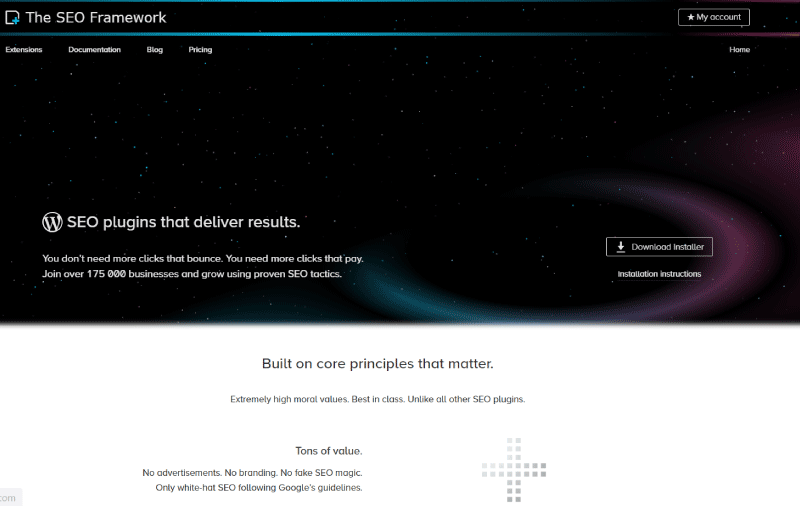 Description SEO Framework
High quality content and good SEO tactics are two vital factors that judge the importance of your online presence.
It is precisely on these two things that the SEO Framework plugin focuses to help you not only produce the quality content, but also to rank it in the right way in search engines.
It's a free plugin that you can download and add to your WordPress content management system.
Let's see how it works in this description.
How to install SEO Framework?
In the WordPress directory,
SEO Framework
only has barely 100,000 installs and a rating of 4.9/5.
You can install it the same way as any other plugin extension by adding it directly via the "Add New" button.
The plugin does not come with a setup wizard, but it is supported a little guide that can make things easier for you.
The document tells you to check some settings and make sure they are configured correctly.
However, the tool comes with the settings configured by default, you can leave them that way if you find them suitable.
However, here are a few tool settings you should be familiar with:
Automatically generate meta data
At its core, the SEO Framework is specifically designed to automatically generate meta descriptions for every page on a site.
When you create content in the WordPress editor, you will see the automatically generated meta description in a box at the bottom of your editor.
Also, if you look at the rendered page in your browser's developer tools, you can see that your meta description is there.
Although it doesn't look very professional than a custom hand-written meta description, the results are quite acceptable. 
SEO Framework is therefore a great option when you have many pages without description, activating the plugin allows you to add them all in a few clicks.
In the WordPress editor, apart from the search title and meta description customization tab, you also get two more called Social and Visibility. 
The tool not only generates meta descriptions to optimize your pages, but also lets you control the social appearance and visibility of individual pages on social media.
The tool automatically sets an Open Graph title and description for you that will appear on Facebook and other social networks. 
You can also personalize for Twitter by entering the URL of an image you'd like to appear on when this post is shared.
The last option of this tool regarding metadata is that of visibility.
Here you can set a canonical URL, which means that if it's duplicate content, like an existing post from another blog, you can tell search engines where the original is so to avoid penalties. 
You can also set the content to noindex, nofollow, or no archive, these prevent search engines from indexing the content, tracking or valuing links found on the page, or caching it. 
If you don't set anything, the plugin will use the default values ​​defined in the settings.
Finally, you have the possibility to exclude pages from search queries as well as archives on your site and define a redirect URL if it is no longer used. 
This will send visitors and search spiders to other relevant pages.
Finding Issues with Indicators
In the Posts or Pages menu in the WordPress back-end, SEO Framework shows you an array of indicators in the new SEO column to flag issues.
The column is represented by multiple colors to show the importance of each problem to be solved. When you hover over each field, you can see what the acronym stands for and the status the SEO Framework assigns it.
T/TG: It simply means generated title. It tells you when the title is too long or too short, unmarked or any other problem;

D/DG: Meaning generated description. It also flags anomalies around the meta description;

I: Indexing status of your content. This may mean that indexing is prohibited by robots.txt or WordPress settings.
This is quite a cool feature, as the tool helps you quickly review pages that need work, and you can also identify the most pressing issues.
Configure automated titles and descriptions
As we have just seen, The SEO Framework can automatically generate SEO titles and meta descriptions for your content. 
However, that doesn't mean you're going to go without customizing them your way if you don't find them very professional.
For this, the plugin has a number of settings that you can adjust to control how your metadata may look.
Here is what you can do in detail for title tags:
Choose the separator that goes between the different parts of the title. For example, post title and site title;

Determine whether to remove HTML tags, such as bold or italics, from the title;

Define whether the site title should appear at the beginning or end of your search titles or not at all;

Use of prefixes such as category for archive titles
In addition, you can also define as a parameter whether the descriptions are automatically generated or not.
Obviously, it's nice to see that you have some aesthetic control over what happens to your page titles.
Webmaster Meta Settings
A large part of any website hooks up with webmaster tools to fix issues found by search engines. 
Making sure your website is search engine compliant is one of the most important aspects of SEO. This section allows you to enter your verification and platform codes.
It supports major search engines like Google and Bing.
If you don't know where to find these codes, just click on the blue question mark next to the field. It will bring to the exact page with the information after logging into the respective platform.
Videos : SEO Optimization
Images : SEO Optimization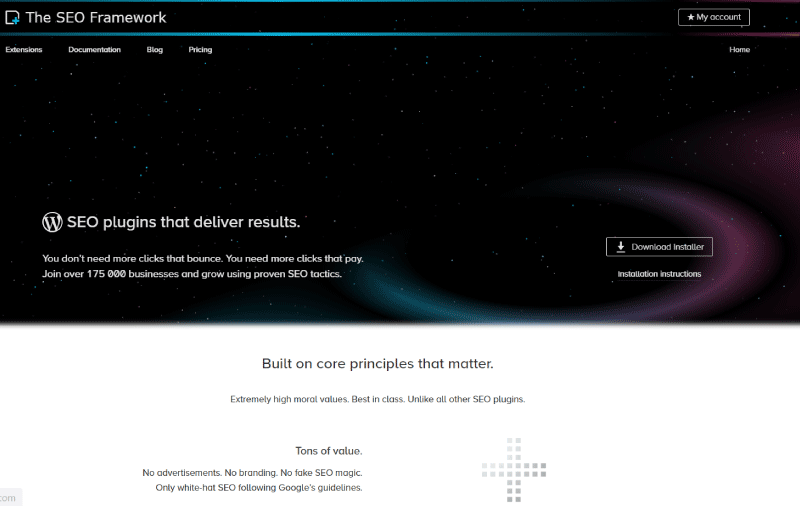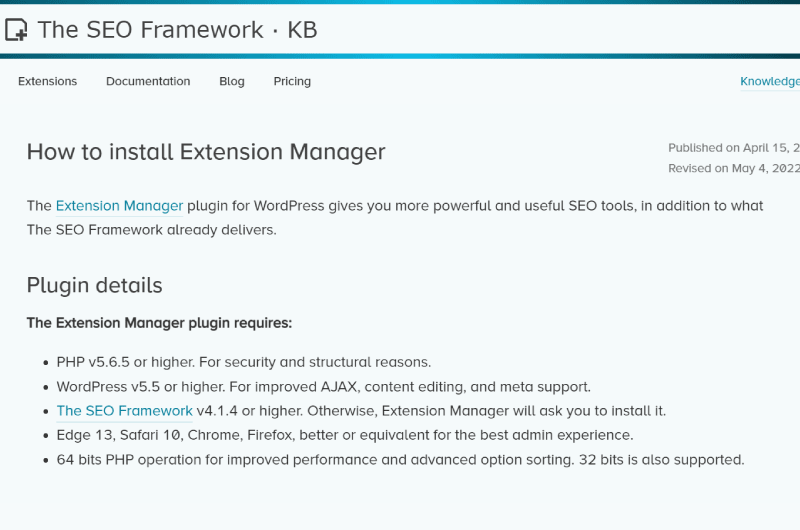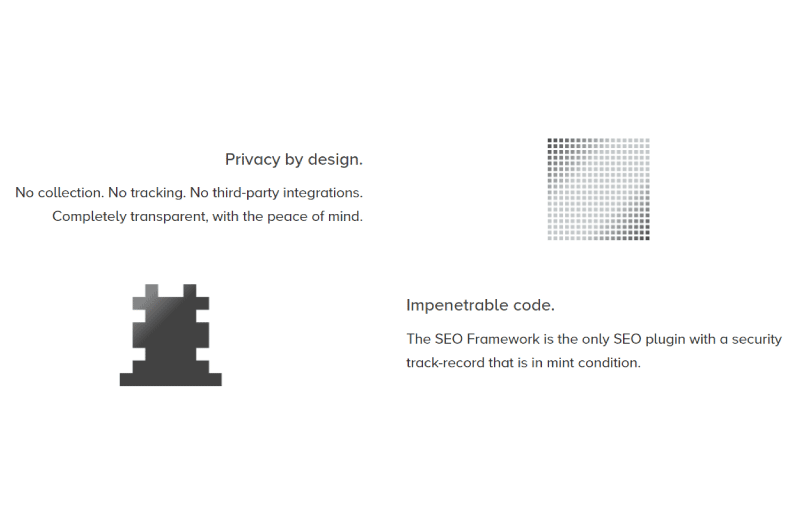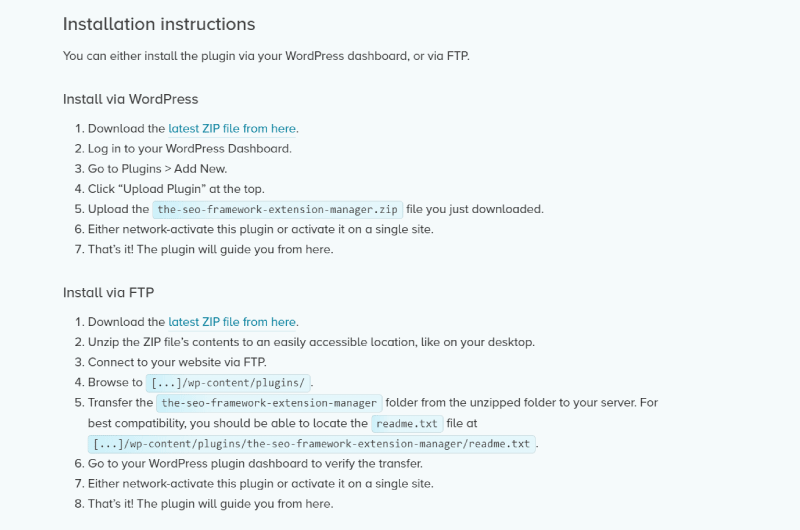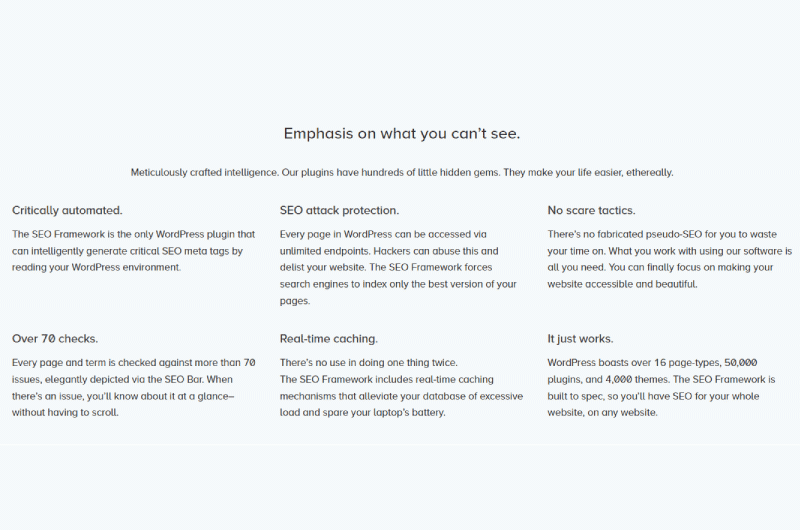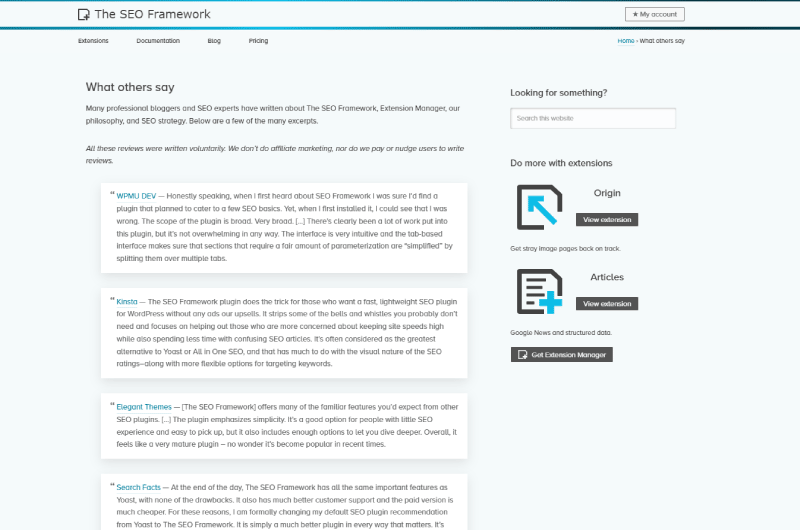 Company : SEO Optimization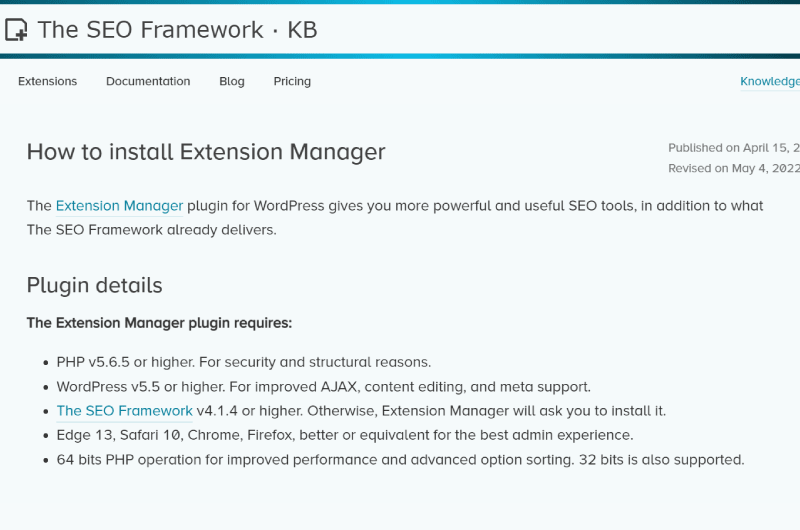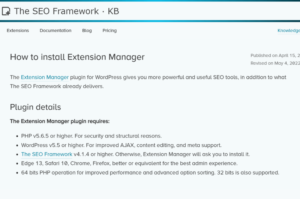 The SEO Framework is a WordPress SEO plugin designed by Sybre Waaijer and currently has over 150,000 users.
The SEO Framework intervenes more precisely in the SEO optimization of newly created sites or sites in the process of being created. 
It is capable of generating SEO meta tags, based on the WordPress environment. Moreover, it allows search engines to index the best version of web pages.
The SEO Framework ensures a global and complete referencing of each website. It is a popular SEO tool and highly recommended by web marketers.
Contact : SEO Optimization
Social Media : SEO Optimization
Others Tools : SEO Optimization
Alexandre MAROTEL
Founder of the SEO agency Twaino, Alexandre Marotel is passionate about SEO and generating traffic on the internet. He is the author of numerous publications, and has a Youtube channel which aims to help entrepreneurs create their websites and be better referenced in Google.