SEO Optimization SEO | Joomla (Plugin)
Short description : SEO Optimization SEO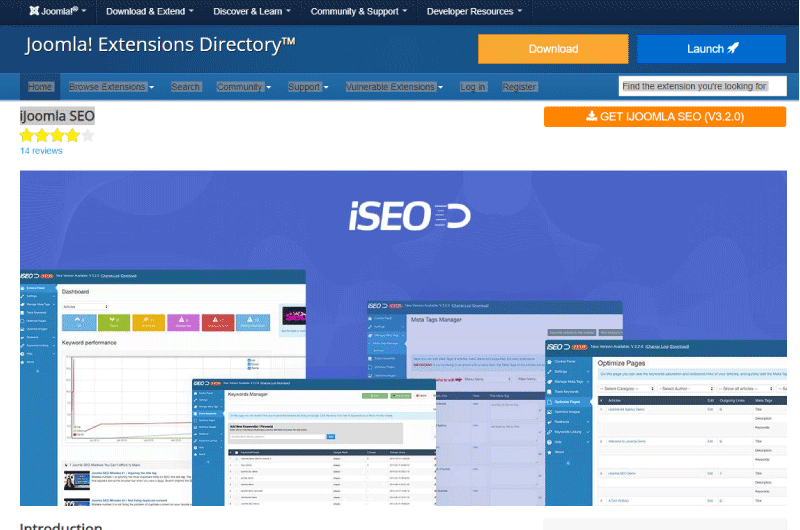 Are you ready to do SEO for Joomla? Get this Joomla SEO extension today and save up to 95% of time with Joomla SEO! Iseo is the best Joomla Seo extension that offers you to manage Joomla article metadata, SEO statistics, keywords links, monitor keywords with support for popular Joomla extensions.
Long Description : SEO Optimization SEO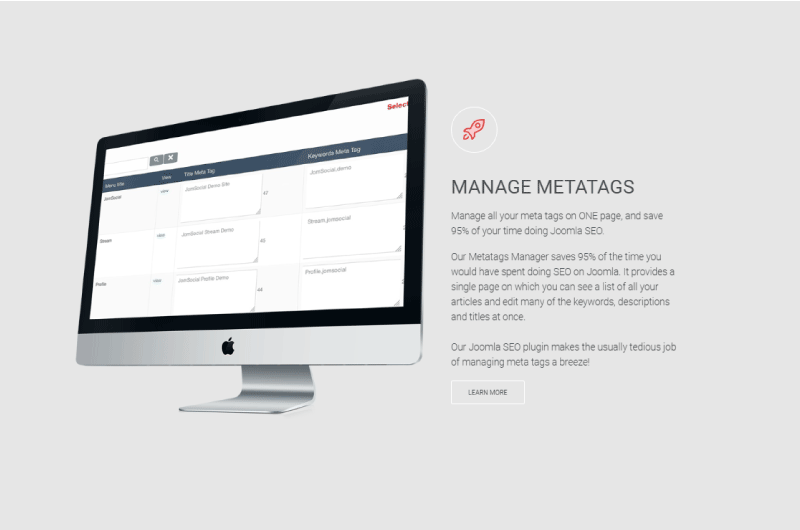 iJoomla SEO or iSEO
Among the most visited websites, 1000 are sites built with Joomla, which means that Joomla sites have enormous potential.
Joomla also has a strong community of developers who offer extensions to facilitate the use of the CMS.
Joomla site owners can then use these extensions to automate many tasks on their sites and improve their performance.
Joomla extensions for SEO, for example, help webmasters to take better care of the optimization of their site in order to increase their visibility in the SERPs.
Among these extensions is iJoomla SEO or iSEO, a toolkit that takes care of on-page optimization and shows the main statistics of a Joomla site.
I take you to discover iJoomla and its many features for sites.
So follow!
What is iJoomla SEO?
iJoomla SEO is a Joomla extension that takes care of optimizing your Joomla site and promises to reduce your SEO time by more than 95%.
Using iJoomla SEO, you will be able to manage all your meta tags in one convenient page. In the same way, you can monitor your keywords on Google and mark some important keywords to monitor them easily.
This extension will also help you improve the on-page SEO of your Joomla site, as it comes with a feature to check and fix keyword saturation.
iJoomla SEO also contributes to the internal linking of your site and can be used to create links automatically. These links are created when you define specific keywords as anchor texts
When you want to mark certain parts of your content, you can mark them as bold, strong or underlined
For images, iSEO allows you to automatically add an Alt tag to images. This is because these tags are important for image SEO and images can impact your site's ranking in general.
In order to fix non-working URL issues on your site, you can use the redirects feature of iJoomla SEO to redirect these links to new working links.
iJoomla SEO also supports CSS and you can add HTML title to Joomla CSS classes. Let's now discover the features offered by iJoomla.
Optimization of pages
iJoomla offers a page manager allowing you to see all your articles and the keywords you have entered in the title meta tag.
It also shows to what extent the keywords are included in the body of the article. So you can add them if they are missing.
Called "Page Manager", this manager displays a list of all your articles and a list of all the keywords associated with these pages. You will be able to see how many times these keywords and phrases appear inside your article.
To add or remove content keywords, click "Edit". The meta tags and the article description then appear in a gray box.
Page Scan 
This feature of iJoomla will allow you to take care of several aspects of your site. It helps you to scan the source code of a page to know the important SEO values ​​and you can check the following options:
Meta description
The Meta description tag of the page is a 160 characters text which serves as a summary of the page.
The search engine uses it in the SERPs to show visitors the content of the page. The Page Scan functionality of iSEO informs you about the details of the Meta description.
Most common keywords
From this option scans the page source and displays the most common keywords used on the page that you can use for meta tags. 
Meta title
The meta title is nothing but the title of a pitch and it shows up in the SERPs along with the clickable title of the page. The iJoomla SEO extension informs you if the meta_title is present or not and if its length is appropriate.
Page indexing
If your page does not contain the Indexing tag, search engines will not use it for search results.
You can check the page indexing and if it is missing you can enable it from Joomla admin panel > system > global configurations.
Nofollow Tags
If your site contains external links on the page content and you don't want Google to consider these links as a link to follow, you can add nofollow links.
The iSEO scan option will scan your pages and give you a list of links that use the nofollow tag.
Missing h1
tag The Heading 1 tag is used to show the title of the main content page. Thus, you should not use it more than once on a page and they should be placed first.
If the H1 tag is missing on the page, the scan results will let you know.
Missing alt tag:
In the name of universal search, SERPs now display results as images. The alt text of your images therefore becomes essential and describes the nature of the images.
Thus, you need to add good alt text for each image that describes the purpose of the image. iJoomla's Page Scan feature will help you collect all the images that are missing alt text so you can add them in just a few clicks.
Canonical URL
This is a tag that is used to show search engines the original duplicate content in order to avoid the issue of duplicate content when there is similar content from different links.
iJoomla has a feature to add a canonical tag to the URL to fix this.
Monitor Keywords
Using iSEO for Joomla, you will monitor your keywords on Google. The extension shows the statistics of keywords up or down to better optimize them.
The Keyword Manager displays all of your keywords as well as their positioning on Google. From then on, you can see if their position has increased or decreased over a given period.
Using the "STICKY IT" tab, you will be able to more easily access the keywords that are most important to you.
You can also view keywords on Google to find out who is competing and what they do better than you.
Automatic Keyword
Linking iJoomla SEO makes automating internal linking possible, especially when you don't have enough time to devote to it.
With iJoomla SEO, you can now link every keyword on your site to one of the following:
A keyword or phrase to an article 

A keyword or phrase to a menu item;

A keyword or phrase at an external URL;

A keyword or phrase to a page.
SEO statistics
From the SEO statistics provided by iJoomla, you can know exactly what is happening with your keywords and your meta tags.
In effect, the extension shows how many keywords are up or down on Google and how many of your meta tags are missing so you can quickly fix them.
Each of the iJoomla SEO stats also takes you to a page where you can see all the elements and optimize them even further.
All in all, iJoomla is a set of tools that can help you improve the quality of your site in terms of SEO and to have your various statistics.
Videos : SEO Optimization SEO
Images : SEO Optimization SEO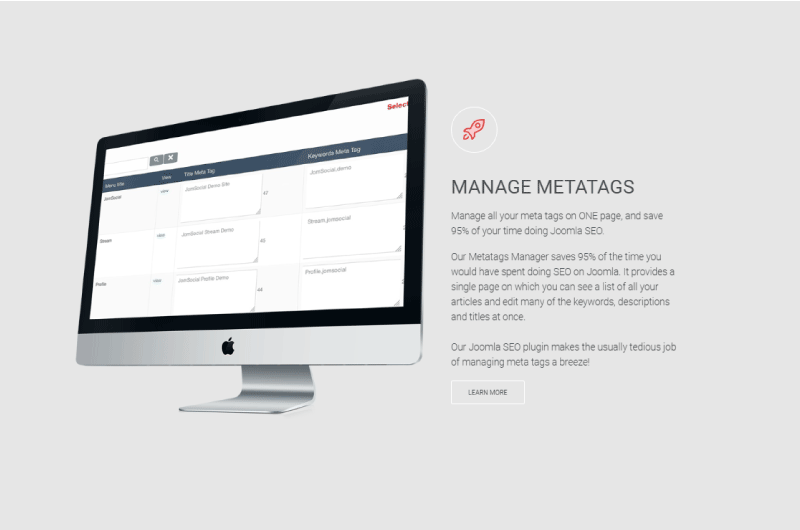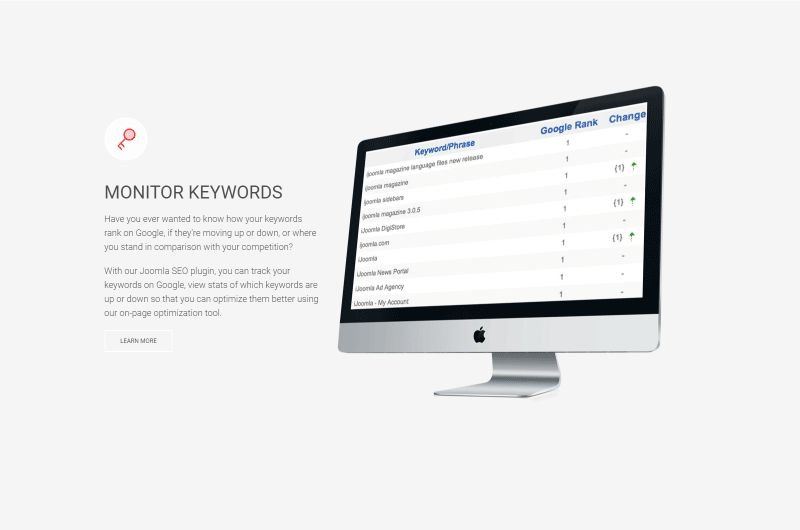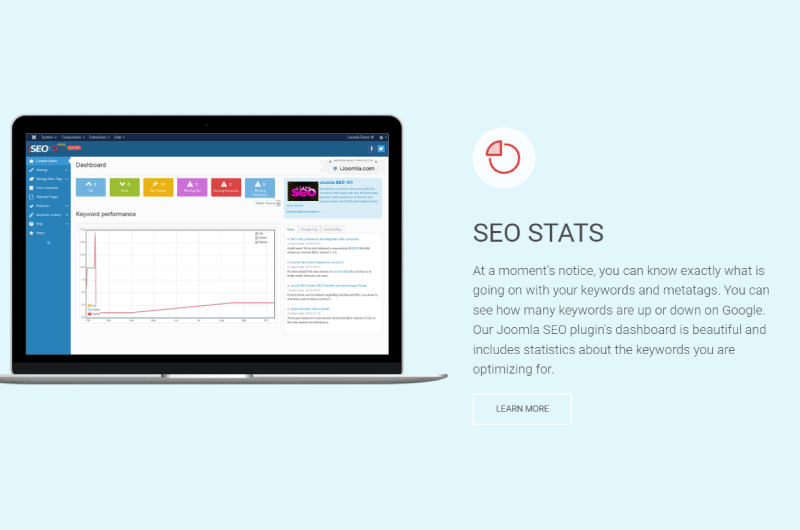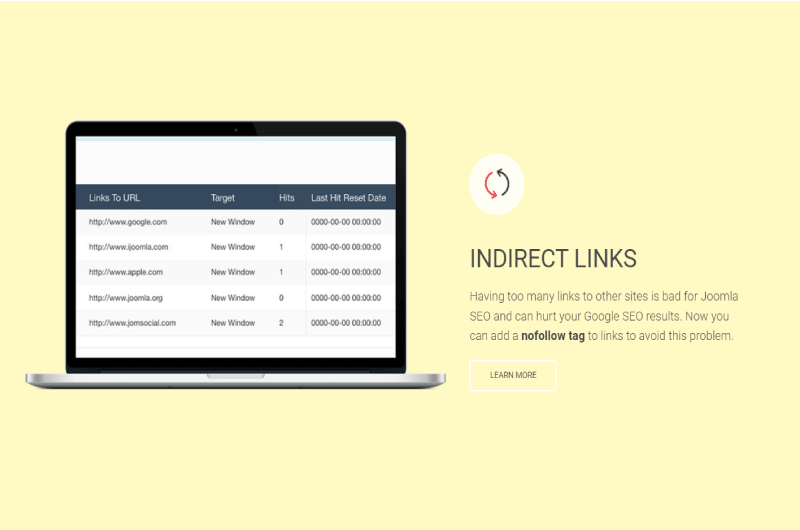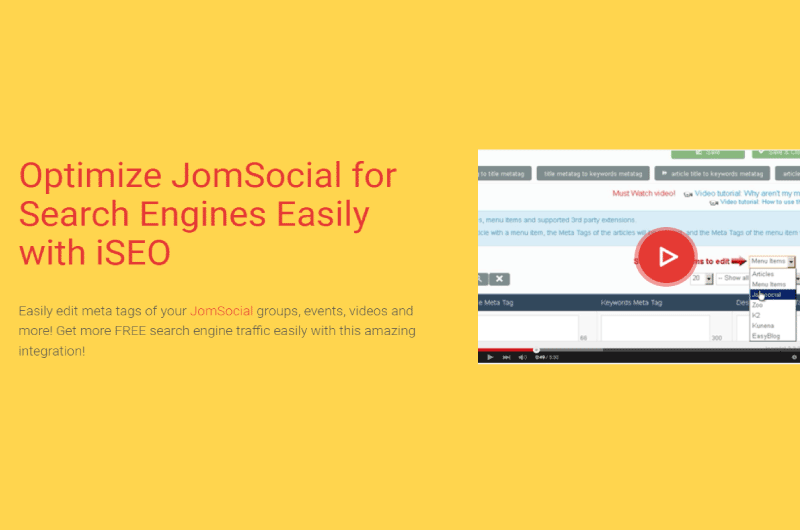 Company : SEO Optimization SEO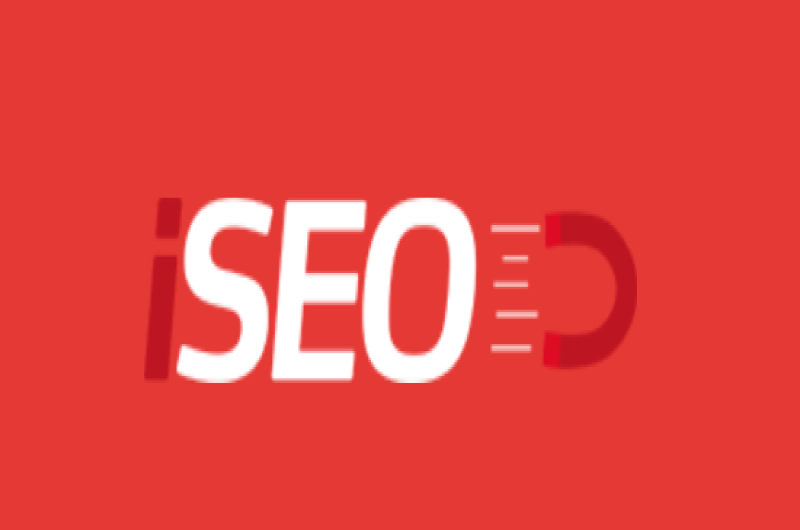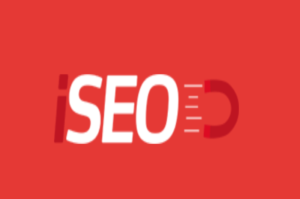 Joomla is a content management system also called CMS (Content Management System). Created in 2005, the project allows companies and individuals to create high quality professional websites. This CMS is used by many web developers for the design and management of sites. The software has a large user community across the globe. It should be noted that it is multilingual and can be translated into 64 different languages. 
Joomla has a very easy-to-use content editing system. Content optimization is a task that this platform allows you to perform without difficulty. The CMS also provides users with various tools, sometimes available in the form of extensions. Each of them constitutes a real solution to solve problems encountered by the majority of people in the management and optimization of the content of their sites.
Contact : SEO Optimization SEO
Social Media : SEO Optimization SEO
Others Tools : SEO Optimization SEO
Alexandre MAROTEL
Founder of the SEO agency Twaino, Alexandre Marotel is passionate about SEO and generating traffic on the internet. He is the author of numerous publications, and has a Youtube channel which aims to help entrepreneurs create their websites and be better referenced in Google.