Scientific Onpage SEO | Text Tools
Short description : Scientific Onpage SEO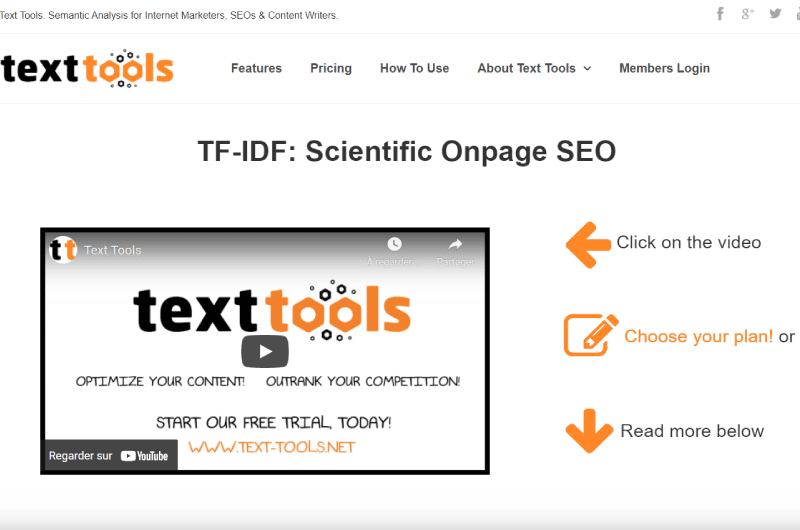 Text Tools is a form-based content optimization application called TF-IDF and WDF-IDF that calculates the quality of a body of text, like on a web page.
Long Description : Scientific Onpage SEO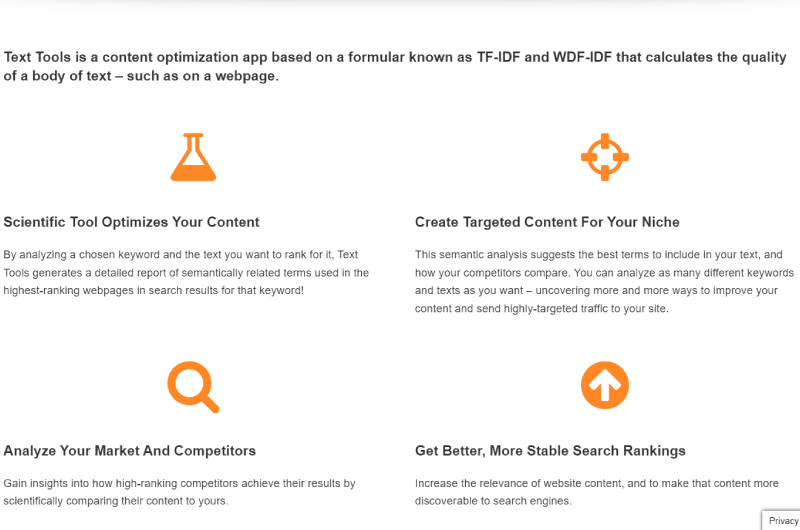 Description Text Tools
To analyze a website and decide its ranking on the SERPs, search engines take into account the main keyword, but also other associated terms. 
So in addition to the main targeted keyword, you must also optimize your content on relevant related terms.
With all the data available on the web, it is not always easy to accurately identify the secondary keywords relevant to your theme without using a specialized keyword tool.
Text Tools is one such tool that you will come across in the market. Operation, advantages, limits, pricing plans… Here is a description of the tool!
What are Texttools? 
Text Tools is a content optimization tool that uses the WDF*IDF formula and other factors to assess the quality of text content on web pages.
As a reminder, the WDF*IDF is an optimization index used by search engine algorithms to determine a better distribution of relevant keywords in a text.
Source:
Text-tools
This formula goes well beyond a simple
keyword density
since it also takes into account the semantic context of the keywords. 
The tool also provides a list of terms and expressions to insert into the content that are semantically relevant to the main targeted keyword. 
For this, Text Tools crawls the top 10 web pages ranked for a keyword on the SERPs and offers a suggestion of the most relevant terms and phrases used on those pages. 
By also using these different keywords on your own website, you can increase the relevance of your content and improve its ranking on the SERPs. 
Text Tools also offers the ability to compare the quality of your content against the top 10 Google results to uncover LSI keywords you may have missed. 
Why use TextTools? 
The use of Text Tools has several advantages, mainly: 
Easy optimization of your content thanks to an in-depth and detailed analysis followed by a recommendation of actions to improve the content. 

Access a list of the most relevant keywords based on your region and industry to reach your target audience. 

Gather valuable insights into how your top competitors on the SERPs are achieving better rankings with a content comparison algorithm.

Obtain an analysis to assess the quality of the textual content of your pages even before they are put online. 
Text Tools: How does it work? 
Although Text Tools is based on a powerful algorithm, the operation of the tool is still very easy to understand. To get started, you need to
register as a user
. 
And for this it will be necessary to choose a tariff plan. The standard subscription ($9.97) is more affordable, but offers fewer features than the premium subscription ($67). 
Once you have chosen the pricing plan and successfully registered, you can submit a page URL in order to obtain your semantic analysis. 
The analysis processing will then be placed in a queue and its report will be sent to you by email once the analysis is complete. 
Depending on the scan requests already in progress, your wait time can range from seconds to minutes. 
Generally, those who have subscribed to a basic or standard subscription observe a slightly longer wait time because the analyzes of premium subscribers are processed in priority.
Once you receive a notification in your mailbox, click on the link to access the semantic analysis report.
 Basically: 
You

subscribe to a pricing plan of your choice

(basic, standard or premium plan) 

You

submit your

semantic analysis

You

receive an e-mail notification

once the processing of your request is complete 

You

click next on the link

in the email to be redirected to the semantic analysis report. 
How to use TextTools? 
The use of Text Tools can be divided into 3 very simple steps: 
Submit the analysis task
Enter a search term 

Choose a language and a country 

Then launch your analysis request
Wait a few moments 
Wait a few minutes while the tool collects your data and thoroughly analyzes your content. 
Analyze the graphs 
Now view the generated analysis report. From the graphs it contains, you can analyze the contents of your main competitors on the SERPs and collect useful information to produce more competitive contents.  
Here is a video provided by Text Tools that describes the different steps to follow: 
https://youtu.be/eu4nKEE-h0E
Text Tools: Advantages and disadvantages of the tool
Advantages
The tool uses the scientific formulas TF*IDF and WDF*IDF to propose a list of relevant keywords to insert.

Text Tools provides the ability to analyze as many keywords based on the user's region and industry. 

Text Tools also offers the ability to analyze the written content of a web page just from its URL address. 

Text Tools also provides graph-based analysis and reports to compare your results and content ideas with those of your main competitors on the SERPs. 

Text Tools offers an unlimited pass for 3 days.
Cons
No free trial.

Limited customer support.
Pricing
Text Tools doesn't offer a free trial, but you get a 3-day unlimited pass for a $9.97 subscription.
The tool also offers two other pricing plans 
A professional plan for $37/month

and a premium plan for $67/month.
Videos : Scientific Onpage SEO
Images : Scientific Onpage SEO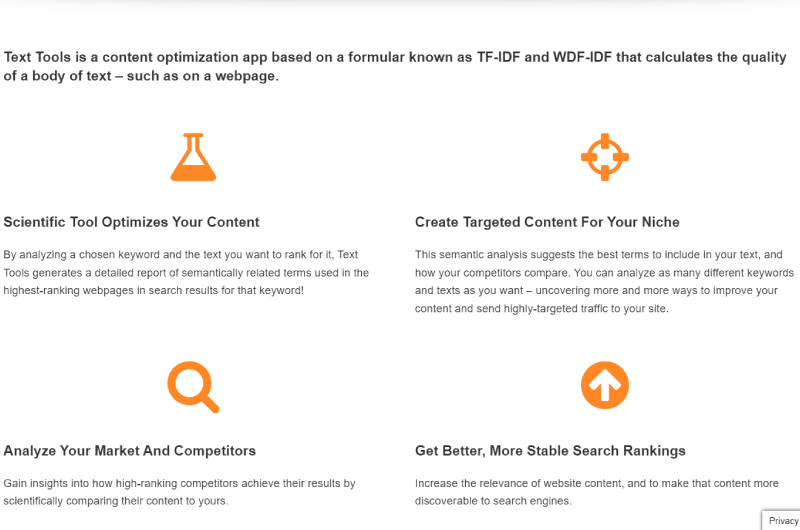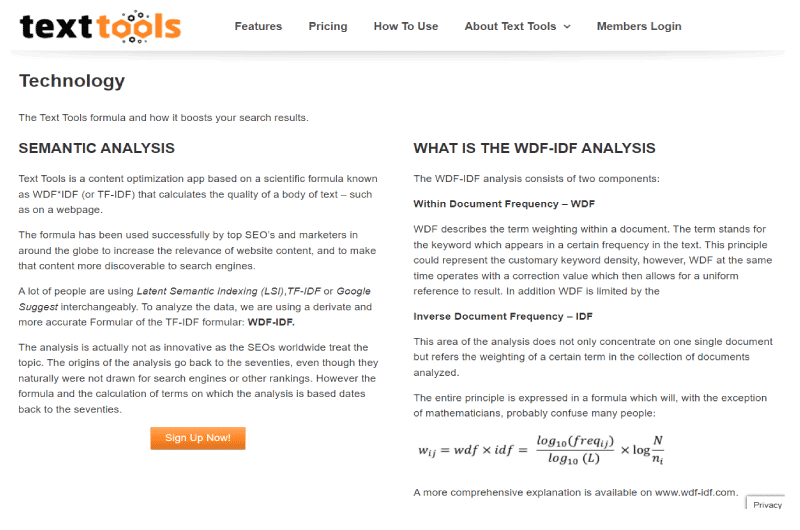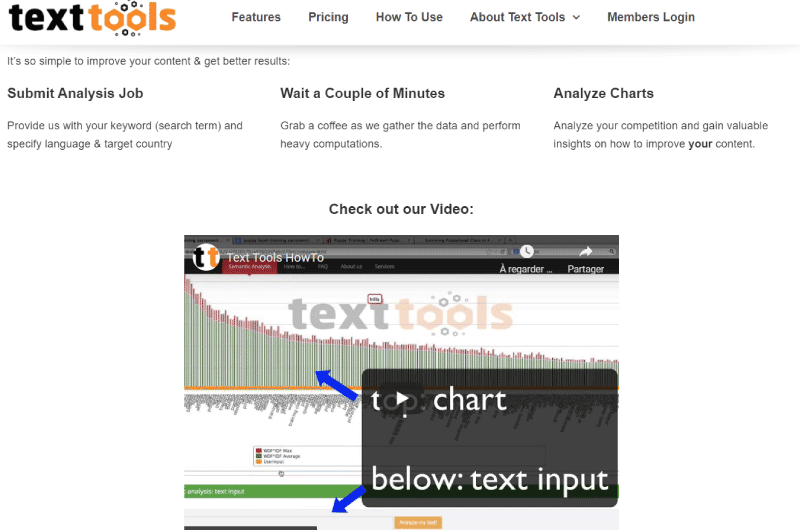 Company : Scientific Onpage SEO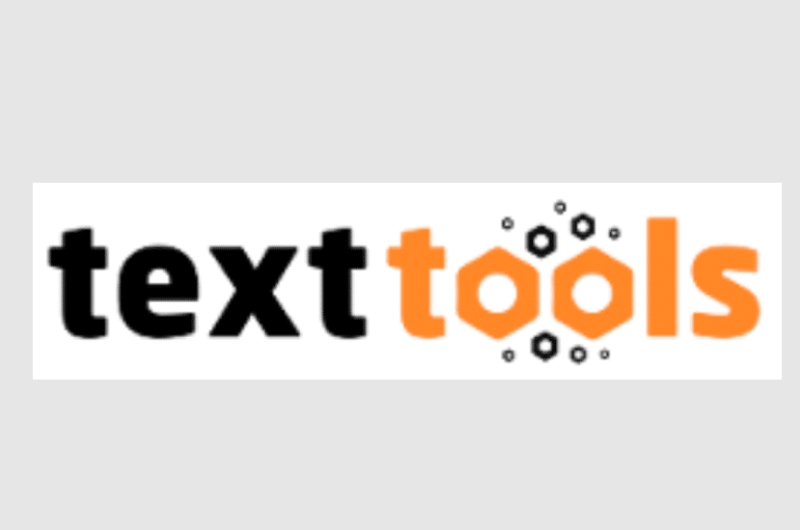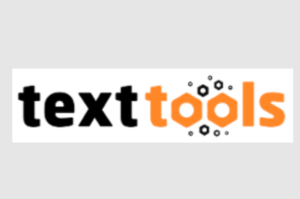 Text Tools was founded in 2013 by Michel Kaiser, a computer science graduate. The tool is precisely an optimization program. It allows you to define the quality of a body of text like a website page. 
It is a scientific tool that optimizes your content. To do this, simply choose a keyword and the text you want to classify and Text Tools will generate a detailed report of semantically related expressions. 
Said expressions are those used in the best positioned web pages for the chosen keyword.
Moreover, it has other features like:
creating targeted content for your niche;

analysis of your market and that of your competitors;

etc
Contact : Scientific Onpage SEO
Social Media : Scientific Onpage SEO
Others Tools : Scientific Onpage SEO
Alexandre MAROTEL
Founder of the SEO agency Twaino, Alexandre Marotel is passionate about SEO and generating traffic on the internet. He is the author of numerous publications, and has a Youtube channel which aims to help entrepreneurs create their websites and be better referenced in Google.