PHP | Enhancement Prepostseo
Short description : PHP | Enhancement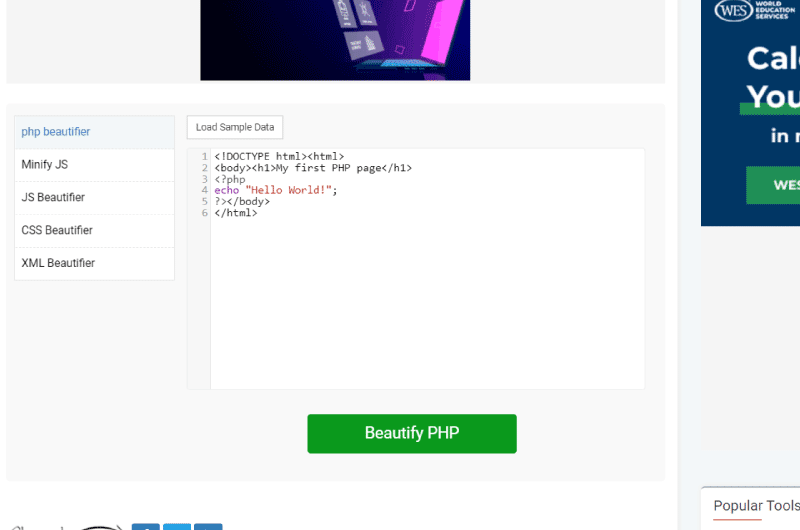 Use Prepostseo's PHP Beautifier tool to save time beautifying your PHP code.
Long Description : PHP | Enhancement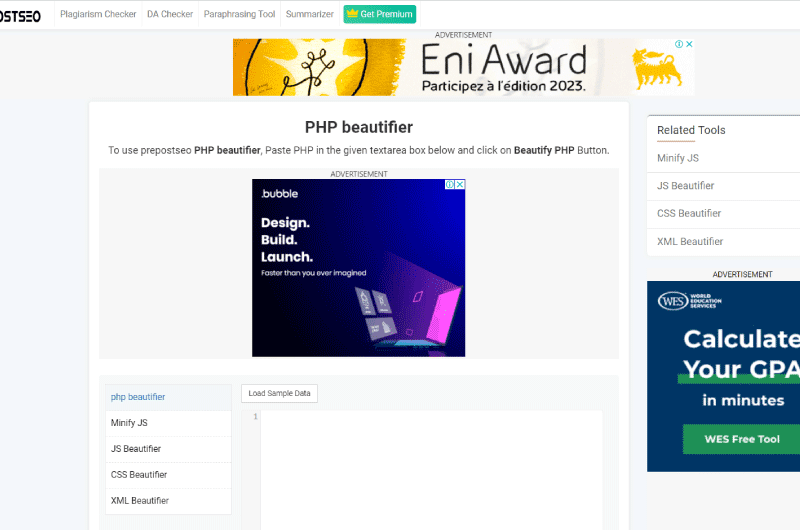 Description PHP Beautifier – Prepostseo
Web computer program development is just like web writing a job that requires enough technicality. Because of this, making the codes attractive is a secondary step that can sometimes take time if done manually.
If you are a specialist in PHP coding, you have surely encountered this problem before. That of manually embellishing your code. You have also certainly understood that this additional task is quite time-consuming.
In order to avoid a waste of time in the manual embellishment of your codePHP, you can use the Prepostseo PHP Beautifier tool for free. It is quite reliable, that's why I want you to discover it right after.
PHP Beautifier — Prepostseo
PHP beautifier is a tool that gives the possibility to application and software programmers to make beautiful the PHP code used in their development processes.
It is more exactly a free online platform that helps users to make PHP code professional.
So, by using the PHP beautifier tool anyone who examines or reads this code will see it professional and excellently readable. Let's quickly recall what the acronym PHP is.
PHP, what is it?
PHP is short for Hypertext Preprocessor. Indeed, PHP is a generalist and Open Source scripting language, created especially for programming applications or web software. It is a language that can be effortlessly integrated with HTML.
This facilitates the insertion of functionalities in web pages without the need to call on external data. Why is it useful to use PHP Beautifier to embellish your PHP code?
Why use PHP Beautifier to make your PHP code look pretty?
During the development process, PHP software programmers do not always have time to pay attention to the appearance of the code.
Yet they are forced every day to build superior web applications to differentiate themselves from the competition. They must also positively impact customers using this language. This is why they must do the code layout well.
For example, let's assume that as a programmer, you have put together one of the best PHP applications. But now the source code is not written in a proper and well-organized manner.
This can cause concern for you and especially for your expertise. By making use of this tool to make PHP code pretty, you have a better chance of beautifying the PHP code in question.
This tool is therefore a rather interesting alternative for programmers. How is its system interface presented? Here's the gist right after.
PHP Beautifier by Prepostseo: the user interface
The interface of this tool is quite simple. It is easy to access and can be used by everyone. But basically, it is better for all people who have some knowledge in the field of web development.
Whether you are an amateur or an experienced person in the field of computer programming, you can easily make use of the tool.
Even if you are an SEO expert, you can use it. It is true that the codes are not particularly your domain. But, precisely as an expert, you may sometimes use computer coding and I think you know very well what I am talking about.
PHP Beautifier from Prepostseo is a tool that is easy to use. I'll prove it to you right after.
Using PHP Beautifier from Prepostseo
To use PHP Beautifier from Prepostseo, you don't need big things. Because it is a process based on Artificial Intelligence. In other words, it is an automated process that delivers results faster than manual methods.
Its use is done in a few steps. First, it's important that you make sure you've finalized the development work you started.
Next, left-click on this link:
PHP beautifier — PHP Code Formatter (prepostseo.com)
which will instantly redirect you to the UI page. It will appear like this:
On this page, you will see a text input box. This is where you will paste the code from the original PHP source file to make it look pretty.
When the text is pasted, you won't need to correct anything. The tool will take care of the remaining work.
For example, if you accidentally added unnecessary white space between a variable declaration and an output statement, PHP Beautifier eliminates them instantly.
After pasting, all you have to do is press the green "Beautify PHP" button and the tool will analyze the code and then work on its layout.
After a short time, the appearance of the PHP code would have an improved rendering on a large scale. That is, it will be converted into a more attractive, presentable form.
This is how PHP Beautifier from Prepostseo is used. Now that you have learned about its use, test it, the tool may surprise you. What are the profits it can offer users?
Benefits of Prepostseo PHP Beautifier
The advantages of the PHP Beautifier tool from the Prepostseo brand can be broken down into three points:
With this tool, web computer program developers do not need to spend time manually making PHP code look better. This way, they can focus more on their technical PHP development tasks to make sure they don't make mistakes.
PHP Beautifier by Prepostseo is not a routine free tool. In reality, it is not one of the tools that some use for free for a few days only to finally realize that they have to pay a certain amount to continue using it.
This PHP code beautifier is totally reliable. In this, users can trust when they use it. It is completely free and usable without day or character limits.
An uncomplicated usage procedure
You have surely noticed this before. Its use is very easy. It is an effective tool that significantly improves PHP code in a very very short time.
It presents source code with a presentable format that is independent of how it is deformed. And since it is a code that must be examined by several parties, the best thing is to take care of its appearance.
Ultimately, PHP Beautifier from Prepostseo is the tool, we would say adequate or satisfactory for any web application programmer. It is very easy to use and has an easy-to-access interface that gives the ability to effectively beautify any PHP code without limit.
Videos : PHP | Enhancement
Images : PHP | Enhancement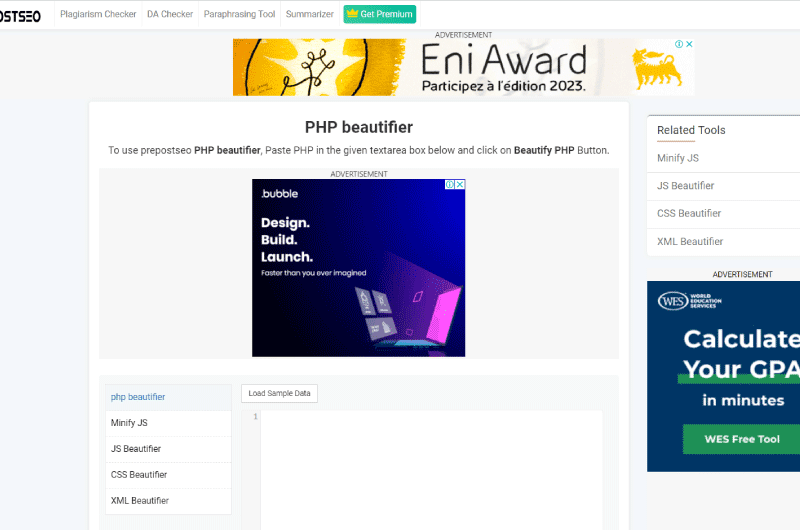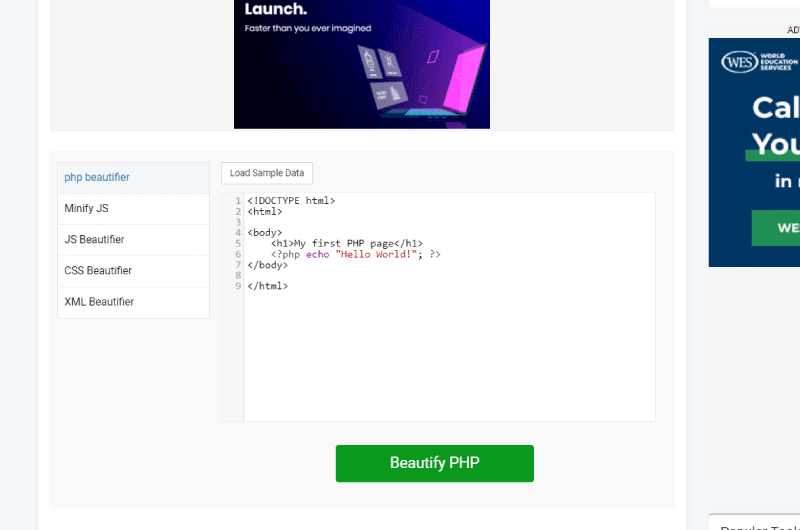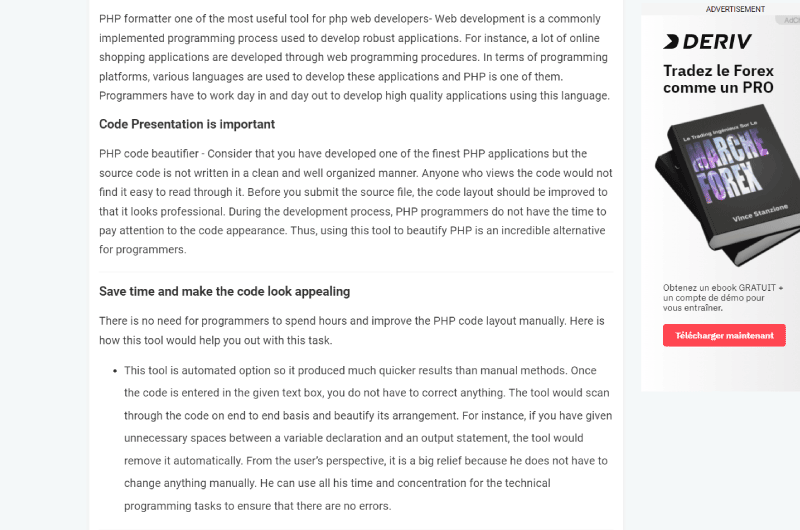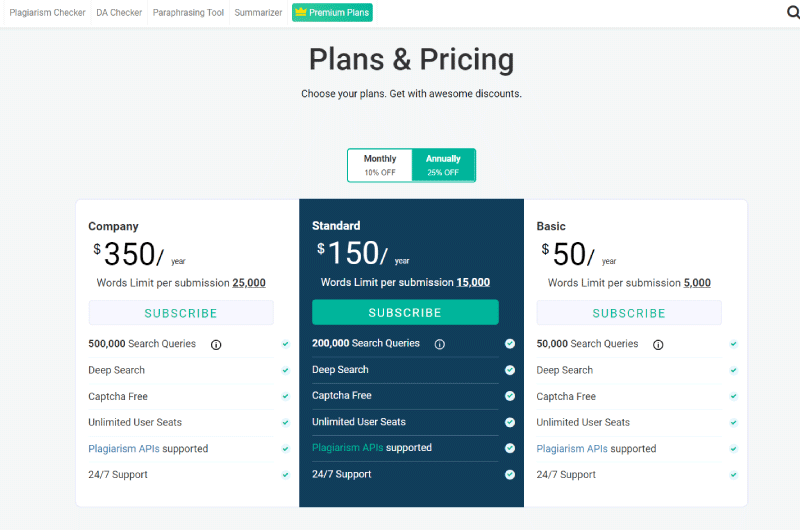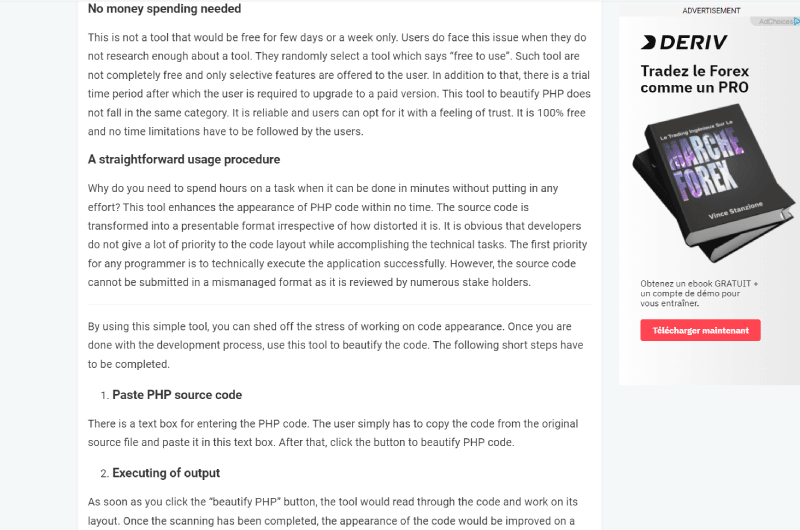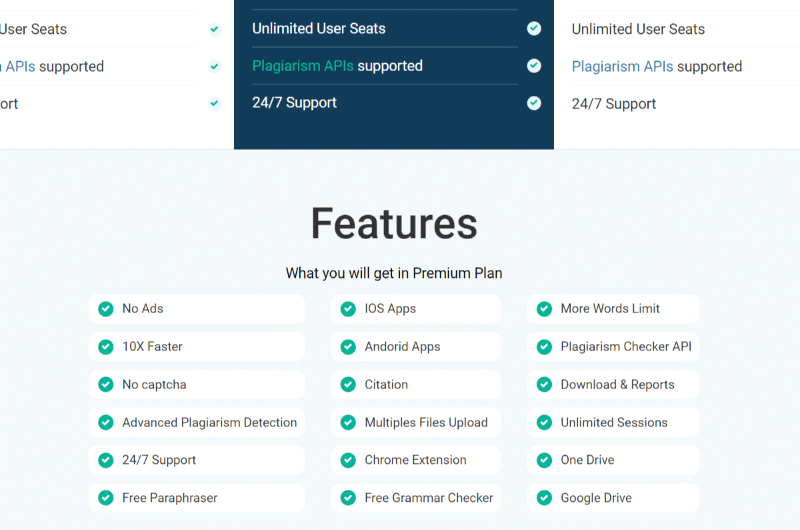 Company : PHP | Enhancement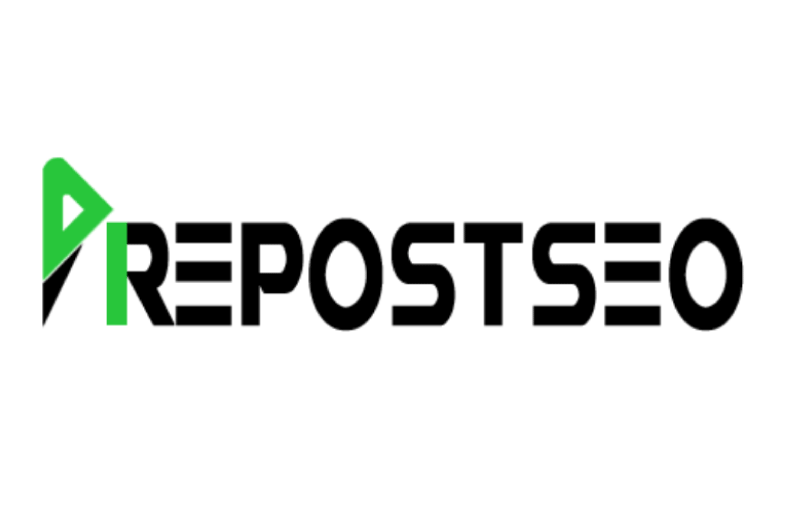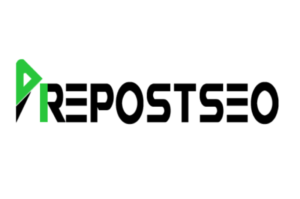 Prepostseo
is an agency founded by
Ahmad Sattar
, a web developer and his AR AS assistant to help
web editors
,
webmasters
and
SEO experts in
creating high-performing articles. 
Its main objective is to improve the content and referencing of websites. For this, it offers free tools to its users so that they can upload content without plagiarism and above all of quality. 
We can cite as tools the
DA Checker
, the
Paraphrasing Tool
, the
Plagiarism Checker
, the
Summarizer
, etc. Thanks to these tools, Prepostseo provides its users with the best SEO solutions. 
Thus, they can easily check: 
The plagiarism rate of an article;

The SEO score of a content;

Spelling and grammatical errors in an article;

Backlinks (return links);

Keyword density;

Domain authority, i.e. the quality of a website;

And much more. 
With these tools, the Prepostseo also helps to reformulate and summarize articles. All this to facilitate the writing of content optimized for the web. 
Contact : PHP | Enhancement
Social Media : PHP | Enhancement
Others Tools : PHP | Enhancement
Alexandre MAROTEL
Founder of the SEO agency Twaino, Alexandre Marotel is passionate about SEO and generating traffic on the internet. He is the author of numerous publications, and has a Youtube channel which aims to help entrepreneurs create their websites and be better referenced in Google.