Monitor your Digital Performance | Yooda
Short description : Monitor your Digital Performance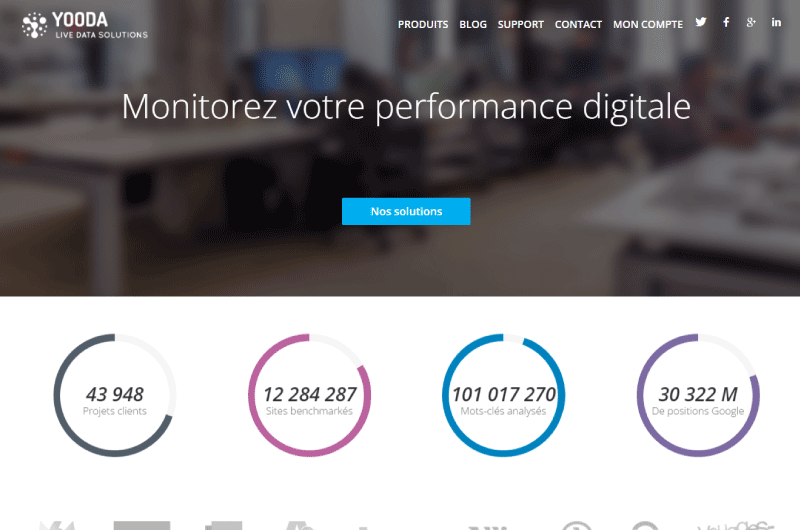 A simple to use monitoring tool at a lower cost, what do you think? Discover Yooda.
Long Description : Monitor your Digital Performance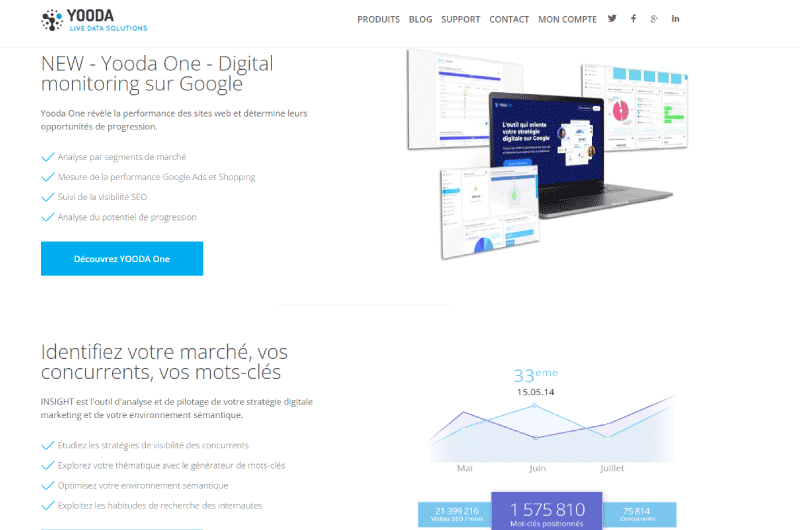 Yooda
In the digital age where all companies are digitizing and strengthening their online presence, it is more than necessary to monitor your performance to know your current position in your niche.
This is especially necessary if your goal is to generate organic traffic, since only a handful of high-ranking sites receive all of the search engine traffic.
The interest of monitoring your performance is to find ways to progress and monitor the competition in order to anticipate its actions.
However, tracking your online performance can only be done with the help of an effective tool like Yooda. Through this description, I will introduce you to this tool and its different features to monitor your site in the Google SERPs.
What is Yooda?
Yooda is a set of SEO tools that uses data from Google and search results. It has its own algorithm that allows it to sort and classify the data collected from Google.
Yooda works from three main tools, namely:
Yooda SeeURank
: this first tool is responsible for your site's SEO audit and it is thanks to it that Yooda follows the rank of your pages in Google results.
Yooda Submit
: this second tool contributes to your netlinking strategy and will allow you to register your site in the directories. Yooda has a database of directories that it makes available to its users so that they can acquire backlinks automatically.
Yooda Insight
: This is Yooda's most famous tool and it allows you to do a more in-depth analysis of your site. Thanks to Yooda Insight, you will obtain real-time information on your positioning compared to that of the competition.
It will also allow you to identify the key terms on which you can also position yourself.
The different features of Yooda
The different features of Yooda are based on the above tools and we will introduce them in this part.
Yooda Insight Site Performance
As we mentioned earlier, you will be able to audit your site with the Yooda Insight Site Performance tool. 
It only requires you to enter your domain name in a field provided for this purpose and it takes care of providing you with some important information.
Among the information that Yooda gives you, we have:
The number of terms for which you are ranked among the first ten search results;

The total number of your pages that rank in Google SERPs;

An estimate of the traffic generated on your site, in particular through different channels;

The number of sites that compete with your site.
In other words, this feature of Yooda allows you to have an accurate account on your site just in one click.
In addition, it shows information about your competitors, including the different positions, their number of ranked keywords…
By using all this information, you will obviously obtain important information to improve the SEO of your site. .
In detail, the "Site Performance" feature shows important data to let you know if the use of certain keywords is relevant.
In addition, it also provides terms related to your keywords as well as information relating to these terms such as:
An estimate of traffic compared to your analysis;

Your ranking for each of these terms in the results;

Pages that already rank for the keywords in question;

The search volume of each of the texts, particularly in French-speaking regions;

Competitors following each keyword;

The number of results that Google shows as a result of a search for this keyword.
You agree with me that this different information about the keywords related to your keywords is crucial for the success of your SEO strategy.
Market explorer
With this feature of Yooda, you will discover the search terms of Internet users when they are on Google.
Indeed, Yooda offers a large database that contains 100 million search terms only in France.
When you know what people are looking for online in your niche, it helps you understand more about the market you are in.
Thanks to the Market Explorer functionality, you have resources that allow you to understand the needs and the way in which Internet users in your niche express their needs.
This is valuable information that will help you make good choices about the content to create on your site, your SEO strategies and even your advertising campaigns.
Market Explorer is similar to a search engine and it is necessary to enter a query on your niche or even a URL to obtain a set of searches from Internet users.
Note that these queries to which you have access are related to the theme of the term you have entered or the URL.
To better understand these queries and assess their relevance, the Market Explorer feature offers four indicators that provide information on the size of the market. These are:
Number of related search phrases;

Many times they have been searched on Google;

An average cost per click of related terms;

The degree of competition.
Using this data obtained from Market Explorer, you will be able to retain search terms in your niche and create content for this purpose.
Leaders
The "Leaders" feature analyzes the sites with the most popularity within your niche.
Like the previous function, you will have to enter in the Leaders tool a keyword related to your niche and you will have a list of the best ranked sites in descending order.
The sites that appear in this list are accompanied by their organic traffic, the number of terms on which they are ranked…
Note that it is possible to analyze each of these sites in depth thanks to an icon that redirects you to the tool Performance website.
Dashboard
This is Yooda's main workspace and you can save your favorite keywords to access analytics faster.
The Dashboard allows you to organize the keywords and to have an overview of the main SEO actions that you will have to implement.
A Dashboard feature also allows you to export data relating to your keywords in a CSV format so that you can use them outside the tool.
Strengths and weaknesses
Strengths
The dashboard that Yooda offers is quite intuitive and greatly facilitates the work of users who can easily discover all the information they need.
The database for internet users' search terms that the tool offers is also large, which allows all users to do analysis in their niches.
Note that you can also see on a graph your progress in the Google SERPs following a period.
As for prices, Yooda offers a free plan that allows you to do up to 20 analyzes per day and access the Dashboard functionalities as well as the evolution graph.
The paid plan, on the other hand, is only 39 euros and gives you unlimited access to all the features.
Weaknesses
The main weakness of Yooda is that it only provides information for sites in the French-speaking area, unlike other tools that present information in a global manner.
Moreover, if your site is not yet classified on Google, it is not obvious that you have an analysis of your data.
To conclude, Yooda is a tool that will allow you to analyze your ranking in the Google SERPs as well as that of your competitors and to register your site in the directories for netlinking.
Videos : Monitor your Digital Performance
Images : Monitor your Digital Performance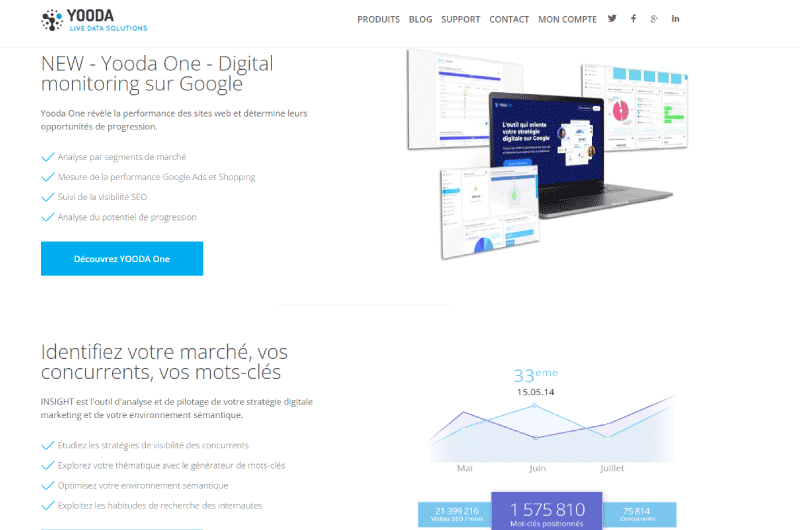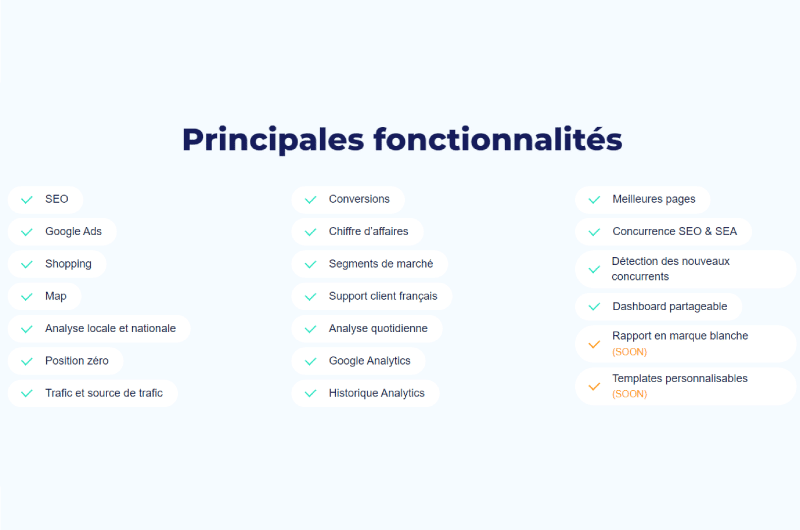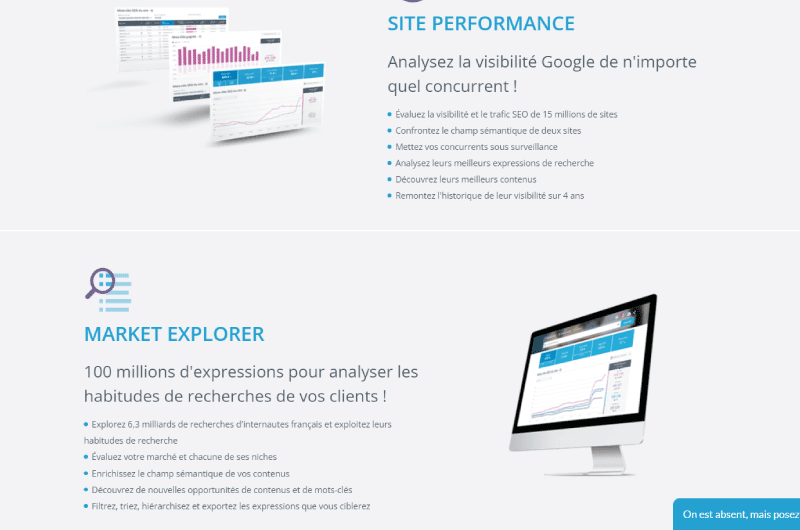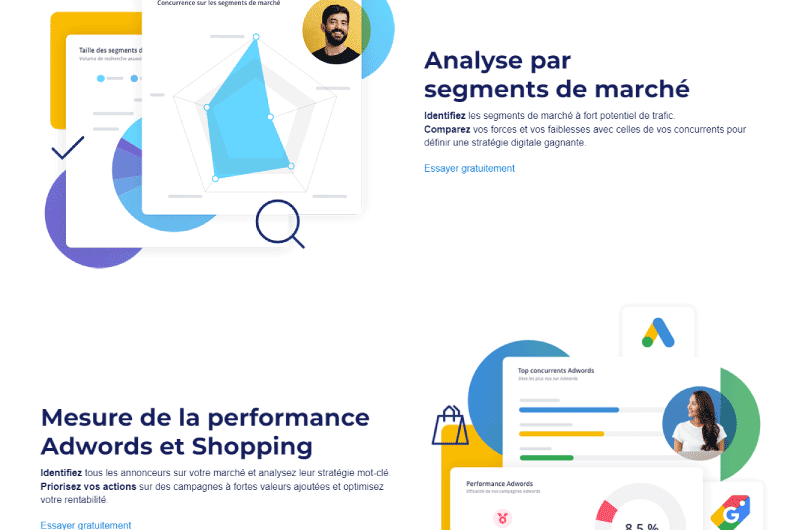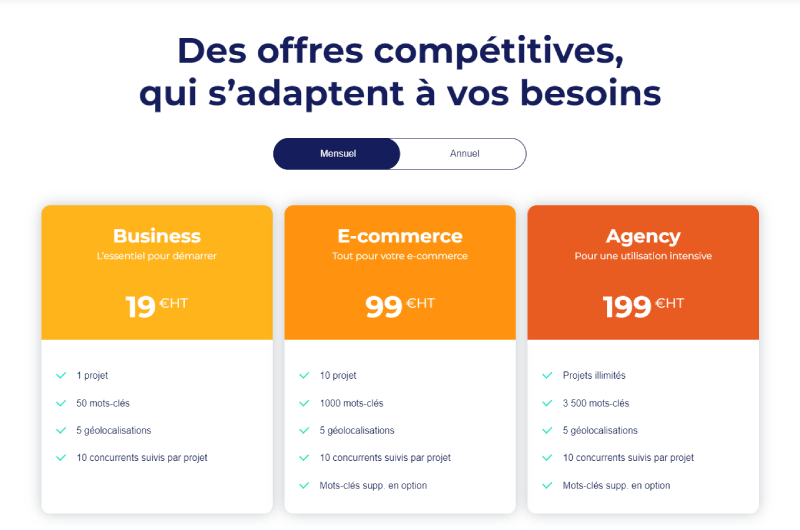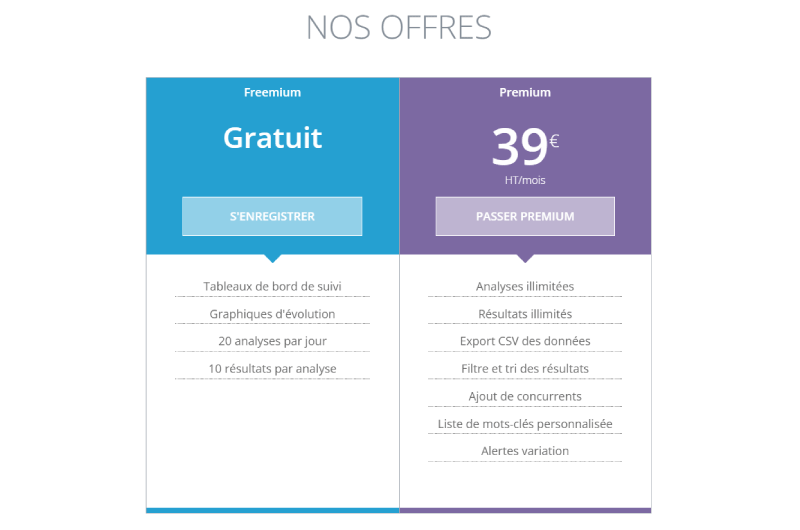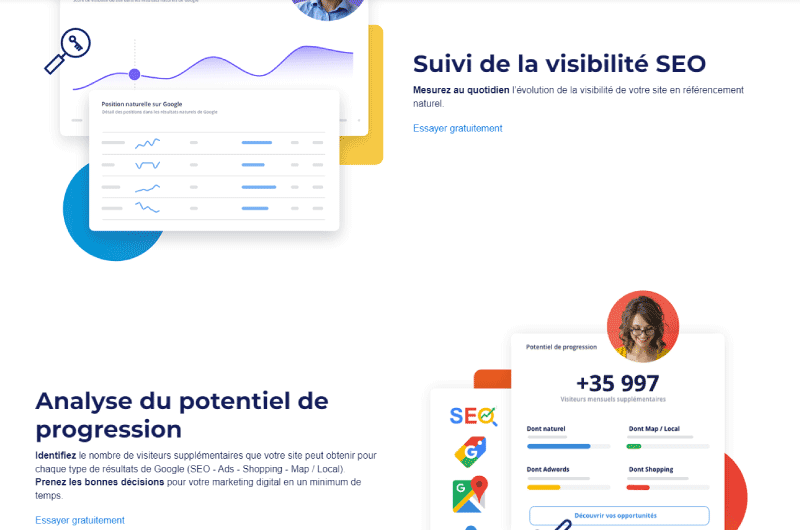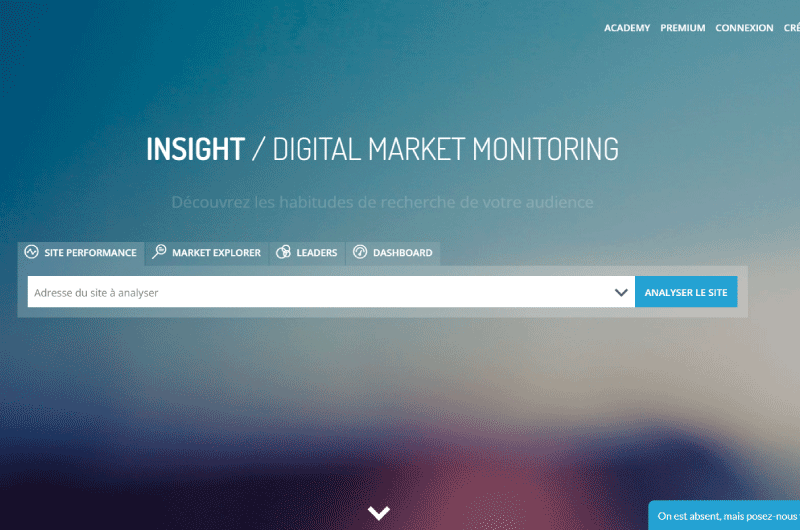 Company : Monitor your Digital Performance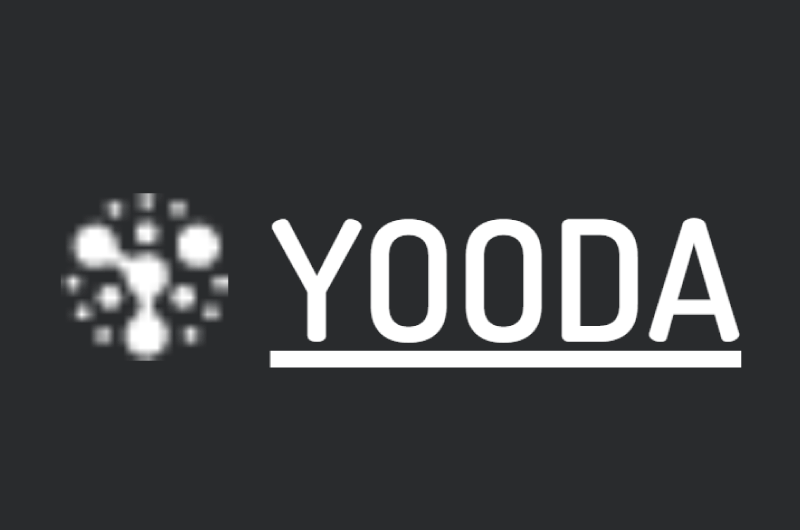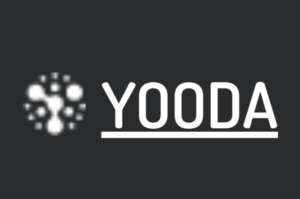 Yooda is a brand of ALDEIS, a company specializing in the application software publishing sector. It was founded by Romain Bellet in April 2002 and has its head office in Montpellier, France.
The company supports digital marketing professionals, SEOs and web and SEO agencies in their various digital strategies through its various tools. The Yooda brand is precisely one of these tools.
With Yooda, you can monitor your digital performance. It is precisely an SEO tool that allows you to evaluate the performance of your website, but also that of your competitors. 
By using it, you can improve your positioning in the SERPs and also see what is not working properly in order to improve the efficiency of your web pages. 
Other Yooda branded SEO tools are:
Yooda Submit;

Yooda SeeUrank;

Yooda Suggest;

Yoovi;

Yooda Insights.
Contact : Monitor your Digital Performance
Social Media : Monitor your Digital Performance
Others Tools : Monitor your Digital Performance
Alexandre MAROTEL
Founder of the SEO agency Twaino, Alexandre Marotel is passionate about SEO and generating traffic on the internet. He is the author of numerous publications, and has a Youtube channel which aims to help entrepreneurs create their websites and be better referenced in Google.