Entities & N-Gram | SEO Hero
Short description : Entities & N-Gram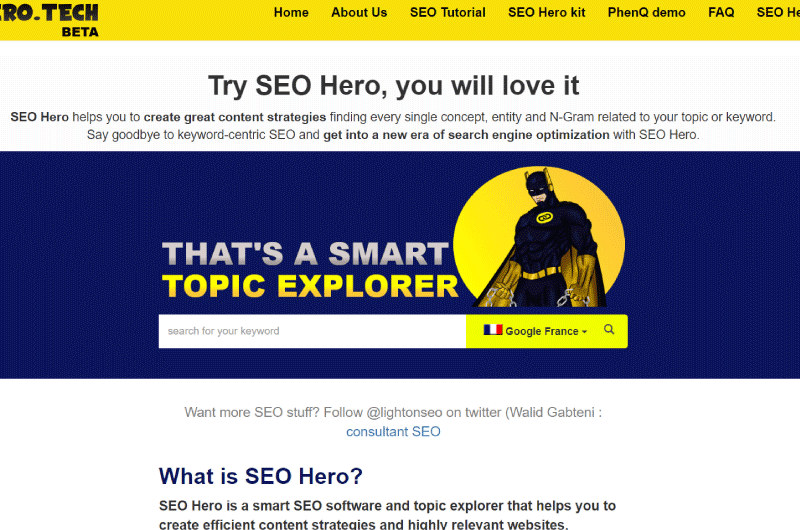 Discover SEO Hero Tech, a tool to find related words for SEO.
Long Description : Entities & N-Gram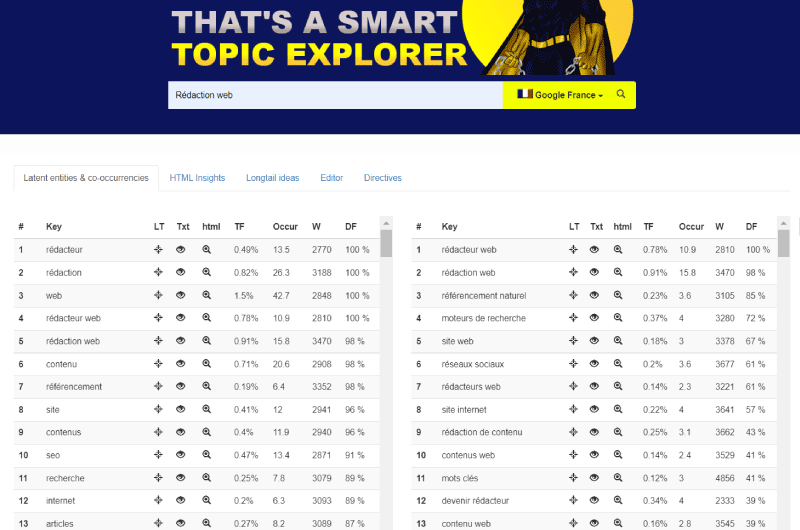 SEO Hero Tech
There is no doubt that keyword research is one of the tasks that require a lot of attention in SEO. It is also the first step in creating an SEO campaign and creating content for yourself.
When you do keyword research, you determine which words related to your business have the highest SEO value to use on your site and in your content.
However, the other words that are related to a keyword have, most of the time, a high potential and also contribute to the SEO of your site. Unfortunately, these terms are not often taken seriously.
You can base part of your SEO strategy on these terms to boost the potential of your domain. If identifying keyword terms used to be difficult, now it's easier with the SEO Hero Tech tool.
With this tool, you no longer have to focus your SEO on keywords that are often highly competitive.
Through this description, we walk through the SEO Hero Tech tool, how it can be used, and how it works.
So follow!
What is SEO Hero Tech?
SEO Hero Tech is an innovative SEO tool that helps you develop content strategies and highly related websites.
The latest addition to the SEO Hero family of products and services, SEO Hero Tech will help take your business to the next level!
SEO Hero Tech provides the tools and information you need to crack your keywords, build relevant hubs on related topics, and drive more interested traffic to your website.
SEO Hero Tech is cloud-based software that allows users to conduct their SEO content strategy from one place.
SEO Hero Tech helps users by providing them with the most important and relevant keywords for their website so they can target specific Hubs.
This will obviously allow you to put pages online that can be well ranked in searches and bring more traffic.
In other words, SEO Hero Tech helps your content be found more easily by customers and search engines, which drives more traffic (and business) to your website.
Why use SEO Hero Tech?
SEO Hero Tech is a topic explorer that will allow you to publish high quality content for both your users and search engines.
This is a fantastic method to increase your traffic as the tool crawls related topics to find relevant words that you can use in your content to increase its potential.
This is because the way information and keywords are used in content gives Google an idea of ​​how different topics are related to each other.
This helps the algorithm find the most relevant web documents to what a person is looking for.
The goal of SEO Hero is to discover the words you need for your web pages so that they are relevant and you can explore your topic easily.
With the Topic Explorer, you'll quickly learn which co-occurrences, keywords, and LSI keywords you need to include in your content.
This tool helps you discover fascinating concepts to create the best content strategy for your site. This is a quick method to improve relevance and ranking for the most targeted searches.
When Google scans your website and analyzes your resource, it keeps track of the terms discovered. The search engine then has access to a huge amount of data.
Using this data, Google can decipher which words are most likely to be related to a given topic and which terms should be on a relevant web page. Topic
explorers are therefore essential for any SEO, hence the interest of SEO Hero Tech tool.
How to use SEO Hero Tech tool?
As we mentioned earlier, you can use SEO Hero Tech to find related keyword terms for your keywords. It has a field in which you will only have to enter your key term.
Next, you will have to choose the location for which you wish to have related terms for your keyword. From then on, you can click on the search icon for the whole exploration and generate related terms.
For example, if you search for "SEO Consultant, SEO Hero Tech helps you identify an entire lexical field as follows:
SEO Consultant;

Natural reference ;

Website ;

Search engine ;

SEO consultant;

Social networks;

Key words ;

Search engine

Black hat;

SEO training.
In fact, these terms are common to the vast majority of pages that rank better for the keyword we initially defined.
How does SEO Hero work?
When you search for a topic in the SEO Hero Tech, it looks at the top 100 URLs ranked in Google for your term through an API.
This topic explorer works as a keyword research tool and improves your rankings by extracting and storing information about each URL. Thus, it tells you which words to use in your content.
Indeed, SEO Hero Tech technologies and search engines allow it to better understand how humans interpret information.
And it doesn't stop there, SEO Hero Tech seeks to understand how people interact with SERPs.
Keyword exploration remains an under-discussed area in SEO. Nevertheless, things should change thanks to the emergence of new SEO tools such as SEO Hero Tech.
Note, however, that SEO Hero Tech is only a beta version of the software. The tool promises more amazing features for SEO professionals in the future.
Videos : Entities & N-Gram
Images : Entities & N-Gram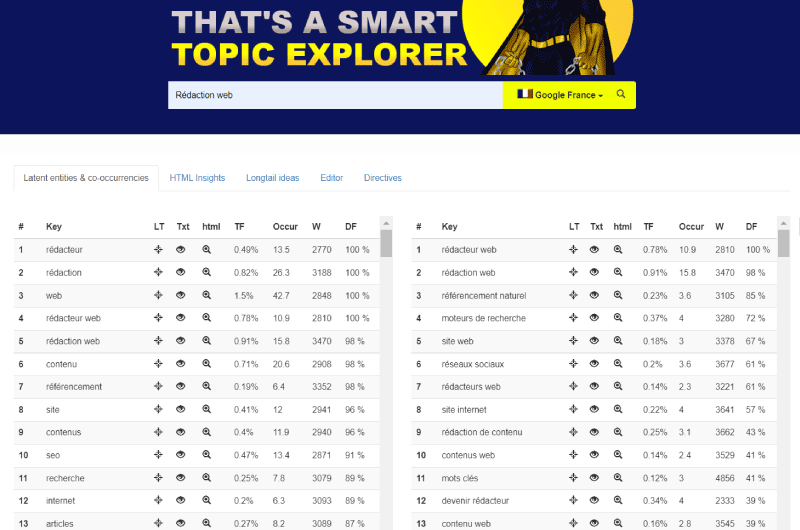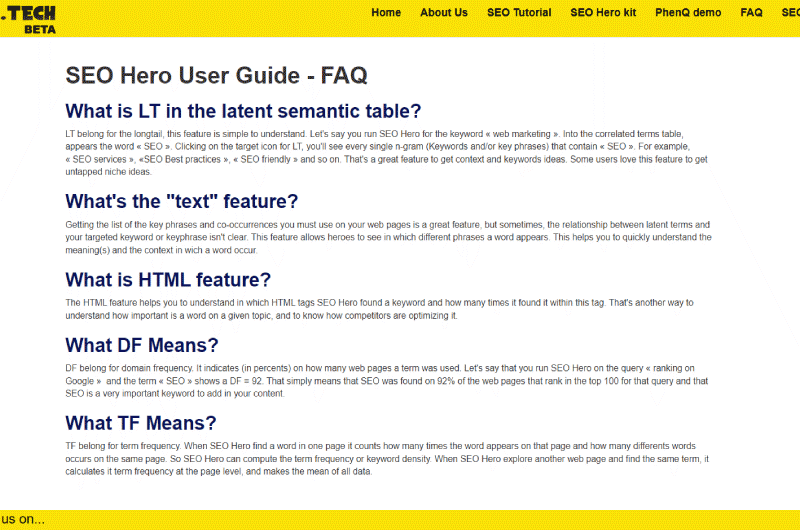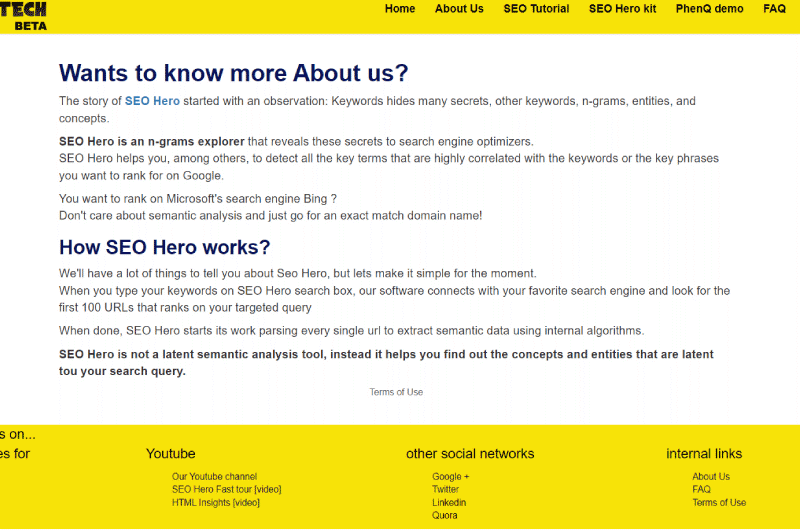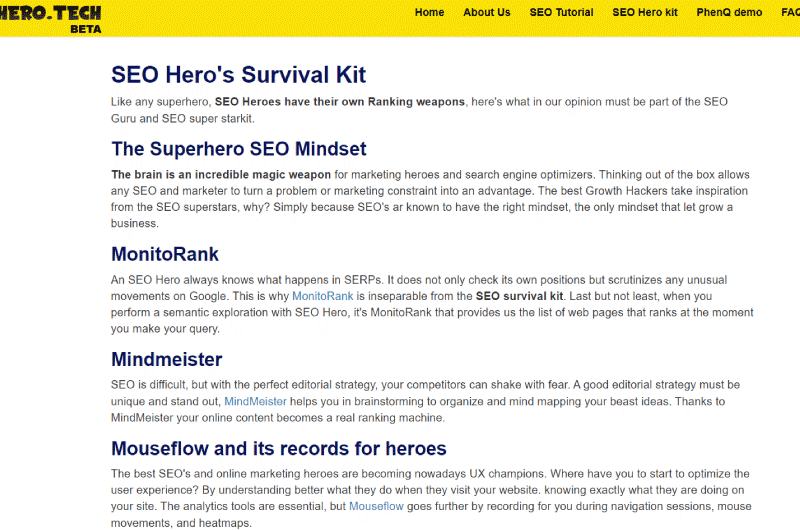 Company : Entities & N-Gram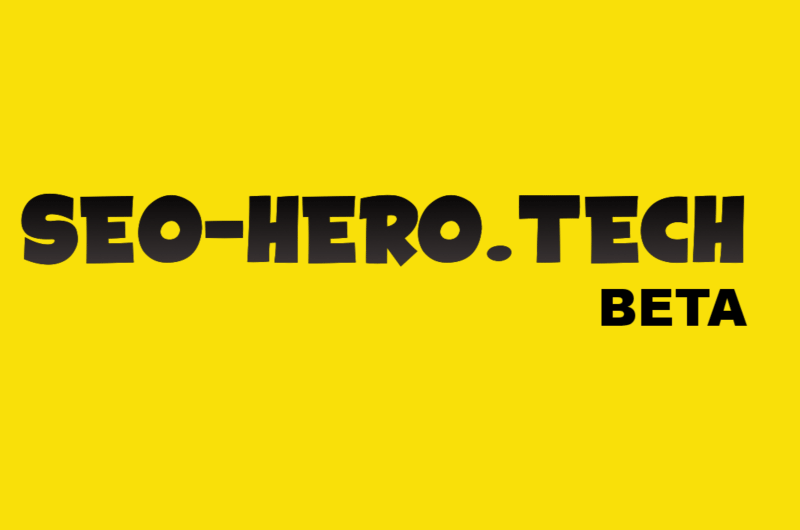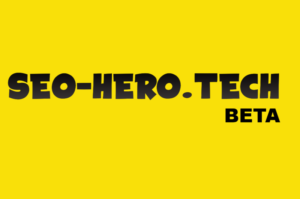 SEO Hero is an original SEO tool that supports you in your content marketing. To do this, it helps you find the concepts related to your keywords or your SEO topic.
The tool indeed helps you to identify almost all the key terms which are directly linked to the key words or phrases for which you wish to position yourself on the search engines.
Concretely, the objective of SEO Hero is to allow you to explore differently the subject on which you want to optimize your content for search engines. Not only that, it participates in the discovery of certain words that you should normally use in your content in order to gain relevance. 
This will make the content of the pages of your sites relevant and thus gain visibility on the SERPs. The tool is therefore aimed at SEO specialists and digital marketing professionals.
Contact : Entities & N-Gram
Social Media : Entities & N-Gram
Others Tools : Entities & N-Gram
Alexandre MAROTEL
Founder of the SEO agency Twaino, Alexandre Marotel is passionate about SEO and generating traffic on the internet. He is the author of numerous publications, and has a Youtube channel which aims to help entrepreneurs create their websites and be better referenced in Google.