Short description : Local SEO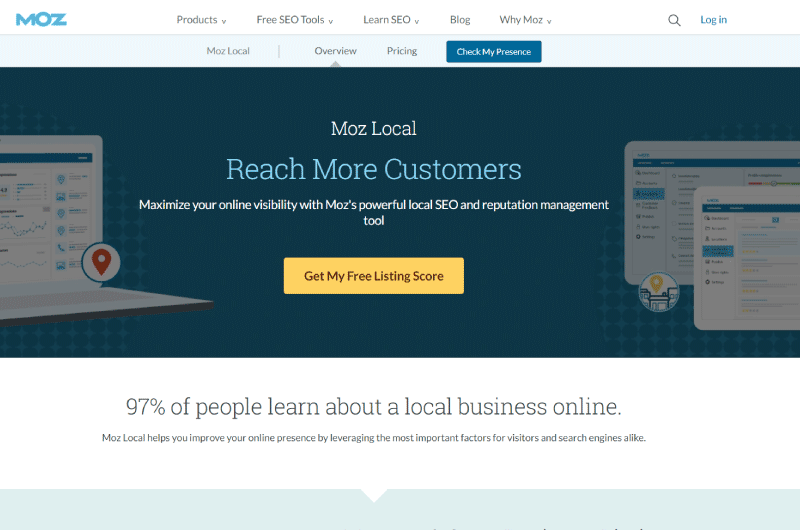 Moz Local is a module of the Moz tool whose goal is to help companies implement more automated processes in order to avoid repetitive tasks. It is a local SEO tool that makes business processes solid and fast.
Long Description : Local SEO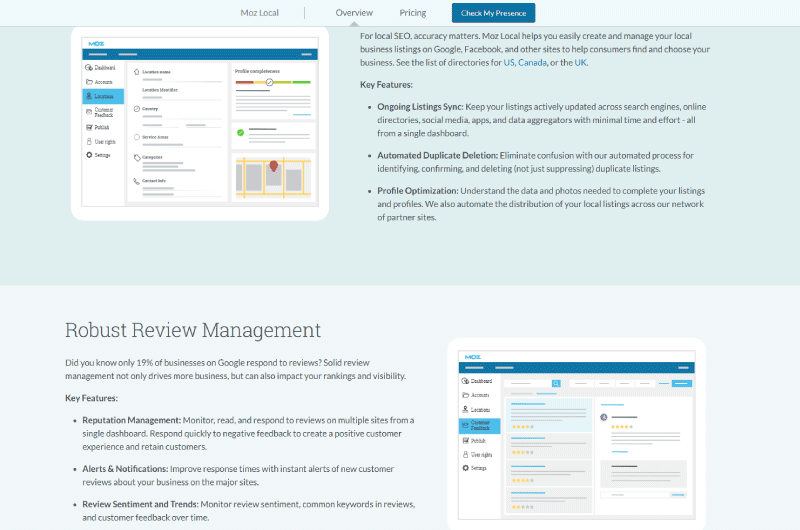 Description Moz Local
Doing local SEO means your business will appear higher in search engines when a query appears to have local intent.
But local SEO is more than just trying to appear high in search engines. 
Theprocess allows businesses to appear on other local directories like Bing, Yelp, Apple Maps and Foursquare as well. 
It involves a lot of attention and effort if you have to try to be visible on all these engines and directories.
It is for this purpose that Moz has developed its Moz Local SEO module to allow you to automate all local SEO tasks.
We will briefly develop in this description how this local SEO tool works.
Simply put, Moz Local helps businesses understand how search engines rank their websites locally.
As we just said, it is an automated tool that can not only analyze your website, but also identify areas for improvement.
The tool allows you to understand how your customers interact with your online business profile and also gives you insight into how you can optimize this profile for search engines as well as visitors.
What's even more interesting when you use the Moz Local module is that it can alert you when a problem occurs, the purpose is to give you the assurance when your website is working well.
To go further, it is able to track key performance indicators (KPIs) to help you identify your strengths and weaknesses.
In addition, there are several reasons why this tool is important in your local SEO process:
Local SEO Audit
To audit your company's local SEO, you need to go to the Moz Local homepage.
You will be asked to fill in some essential information such as:
The country;

The name of your company;

The street number;

And the zip code.
Once you have entered this information about your company, you just have to click on the "Check Now" button.
To provide a local SEO score, Moz Local relies on matching the information you provide with what search engines typically provide when listing your business.
Next, the tool provides a local SEO score followed by three key points:
Missing: A section that indicates the most essential pieces of content that are not on your pages;

Incorrect: This section provides the percentage of incorrect information about your online business;

Correct: As it sounds, this section tells you what is correct about your online presence.
This report also shows you the listings where your business appears and extracts the actual business information from these listings. 
It will also check if your business has hours of operation and photos displayed on each of the listings.
Managing and synchronizing business listings
Local SEO tends to encourage businesses to optimize their websites to appear not only in search engines, but also in several other directories such as business directories.
Thus, it sometimes happens that the information that can be read about a company in search engines is not the same when this same company appears in business directories.
From a user experience perspective, this creates a lot of confusion, hence trust can be questioned.
Luckily, Moz Local lets you create and otherwise manage your business listings so it can appear the same on all search engines like Google, Facebook, and others.
This helps consumers find and choose your business. Consult American, Canadian or British directories.
Just fill in your business information once and Moz Local distributes it to the search engines and business directories most used by your target audience.
This allows you not to repeat the same thing from one search engine or directory to another and eliminates the risk of content duplication.
On top of all that, here's what else Moz Local can do:
Synchronize current listings: The tool helps you keep all your listings up-to-date in search engines and online directories;

Automatic deletion of duplicates: When it detects duplicate content, it allows itself to eliminate one to avoid confusion among users;

Profile Optimization: The tool provides you with information and photos you need to complete your profiles and ads. 
Intelligent online review management
As you may know, responding to online reviews builds customer trust in your brand, but doing it strategically is even more beneficial.
Strong review management not only drives more business, but can also impact your rankings and visibility.
On that note, here's what Moz Local can help you do:
Reputation Management: The tool lets you monitor, read, and respond to reviews on multiple sites from a single interface. It also helps you respond quickly to negative reviews to create a positive customer experience and build customer loyalty;

Alerts and notifications: When you have new customer reviews, the tool can notify you, which is a great advantage, because you don't have to monitor everything every time;

Review sentiment and trends: Staying connected with your customers through this feature allows you to understand review sentiment, common keywords in reviews, and your audience's behavior.
In general, if you want to do the local SEO of your website correctly and quickly, Moz Local can be a good option.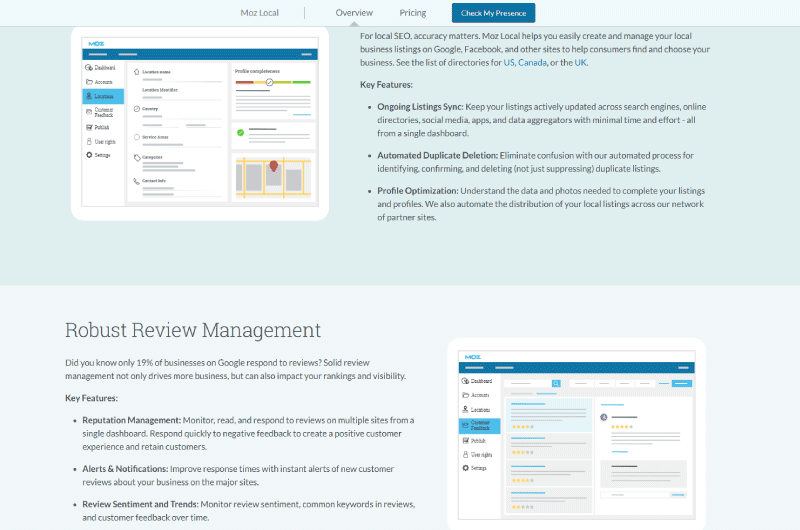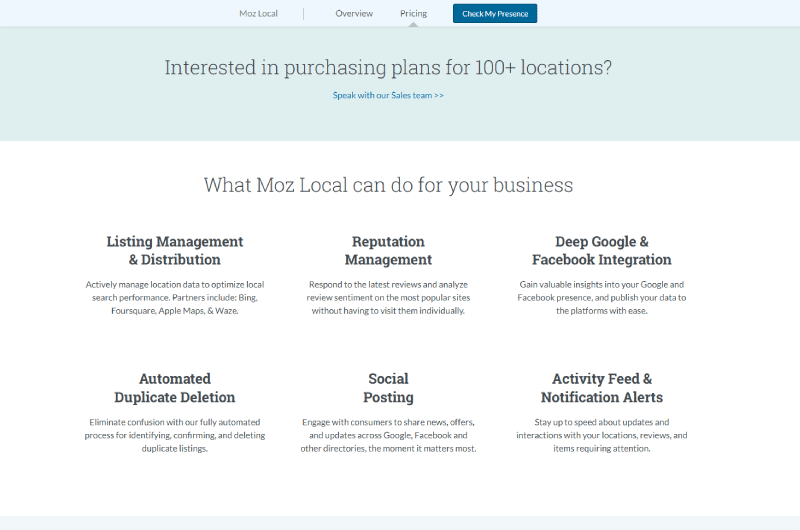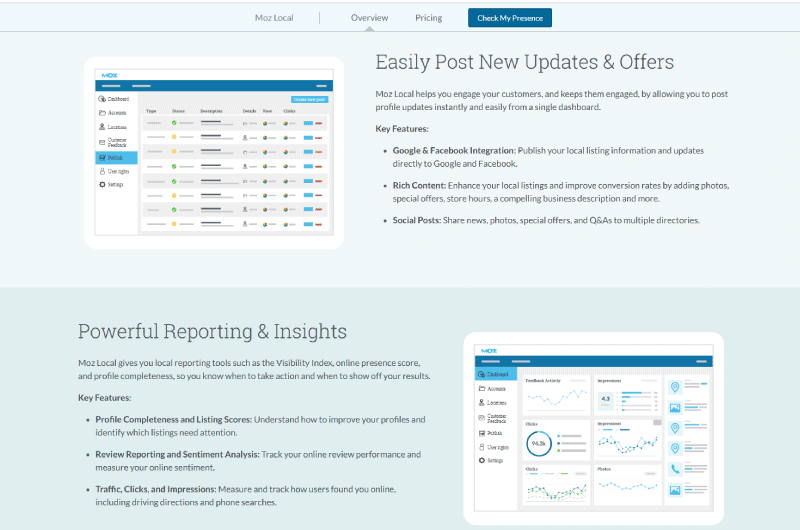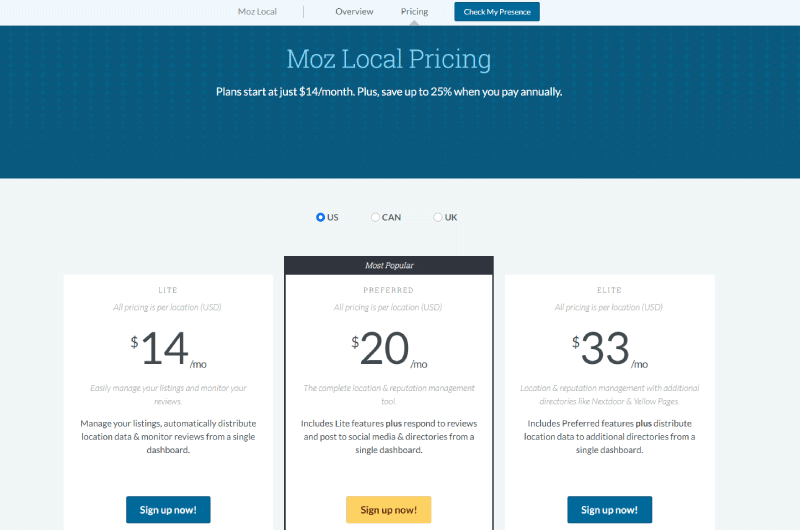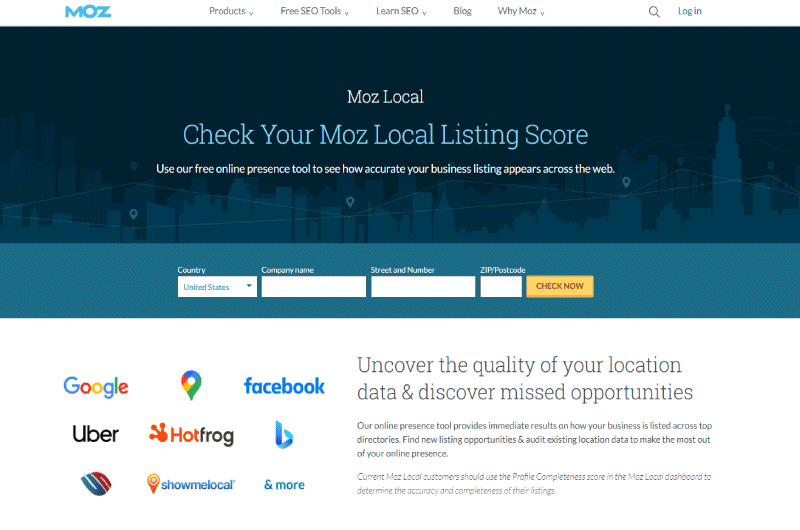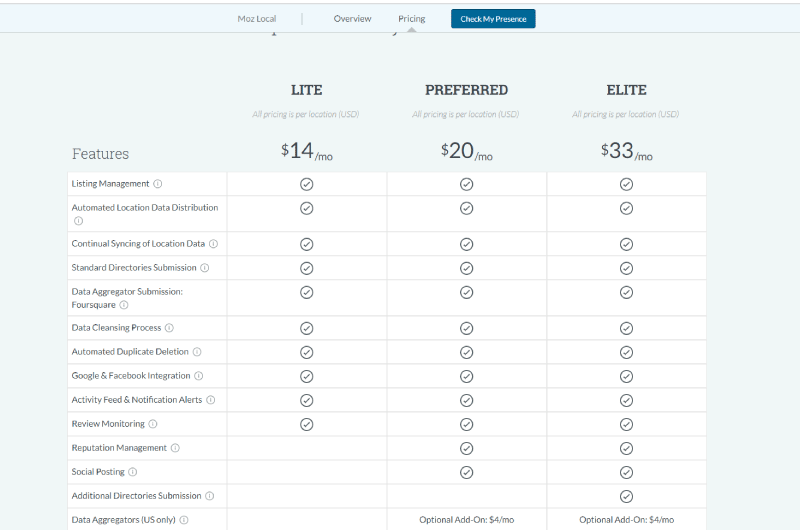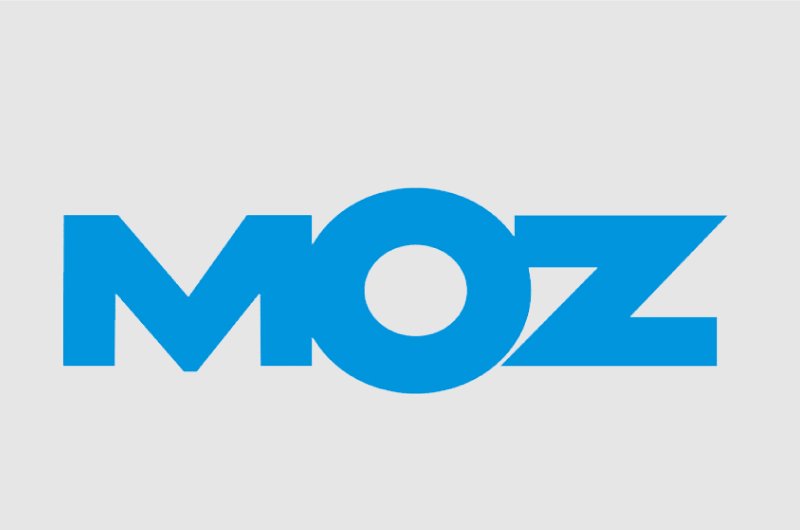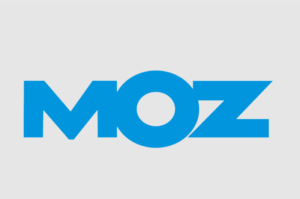 Moz is an American digital marketing agency created in 2004 by Rand Fishkin and Gillian Muessig. Even if its main objective is to allow companies to access the best SEO strategies, it is recognized for its tool.
In the beginning, Moz was just a simple SEO blogging agency, and was called "SEO Moz". Today, Moz is an agency more focused on digital strategies, especially SEO. 
Indeed, the Moz agency offers its customers products such as Moz Pro and Moz Local, which help companies improve their SEO. 
These products are highly appreciated by customers, as evidenced by the many favorable reviews for this purpose. It also offers many other services such as:
site audits;

ranking monitoring;

analysis of backlinks;

Keyword research.
Moz is a very versatile and dynamic agency, which covers many countries. It has its offices in two countries, namely in Seattle in the United States and in Vancouver in Canada. It has a community of around 500,000 digital marketers, as well as many partner companies, like Trivago, Zillow, Alaska, etc.
Alexandre MAROTEL
Founder of the SEO agency Twaino, Alexandre Marotel is passionate about SEO and generating traffic on the internet. He is the author of numerous publications, and has a Youtube channel which aims to help entrepreneurs create their websites and be better referenced in Google.