Short description : Crawler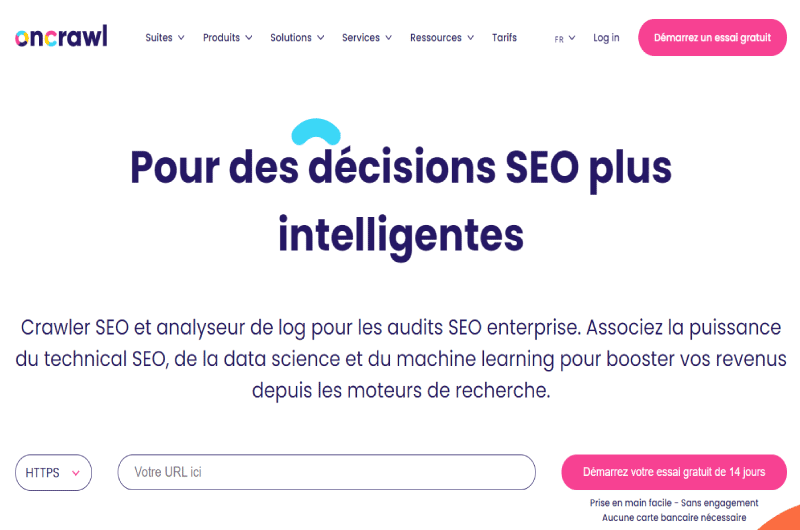 SEO crawler and log analyzer for enterprise SEO audits. Combine the power of technical SEO, data science and machine learning to boost your income from search engines.
Long Description : Crawler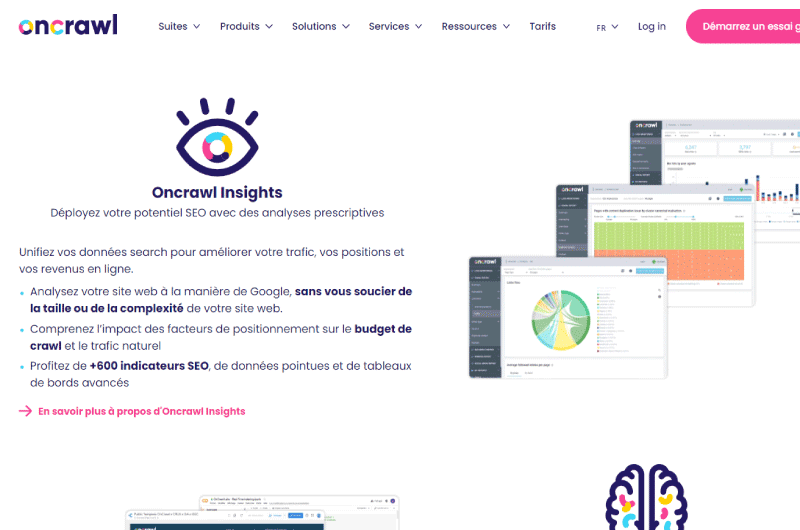 Description of Oncrawl 
Oncrawl
is a suite of SEO tools that is increasingly presented as one of the best solutions in terms of natural referencing. 
It was set up in 2013 by the company cogniteev thanks to François Goube, serial entrepreneur, and Tanguy Moal, expert in NLP and data geek, Oncrawl. 
Since its inception, the company has won numerous awards and is considered in 2021 as the most awarded SEO platform in the SEO product market. As you can also read on their website, the company's goal is to implement the next generation of data and technical SEO solutions.
The Oncrawl company presents two types of data to you, namely: information on the exploration of the data (Oncrawl insights) of the website and information on the genius of the exploration. 
Who is the Oncrawl SEO tool intended for? 
The Oncrawl SEO tool is intended for all those who are interested in questions related to the natural referencing of websites. It may also be of interest to those interested in web development and programming.
Why use the Oncrawl SEO tool? 
Thanks to this suite of tools, you learn to work on all SEO techniques, but also to collect while exploring your website information on the state of the latter. 
Then, the other reason is that this set of tools allows you beyond the collection of data to make a good analysis of this data and information in order to offer a strategic and competitive advantage to the website. 
In addition, this tool will be useful for identifying SEO problems relating to your website. Thanks to its crawl function, it undoubtedly allows users to know and understand the behavior of Google in order to obtain an accurate vision of the web pages visited and useful.
What are the features of Oncrawl? 
Regarding the features of the Oncrawl tool, it is useful to specify that they are numerous. It is necessary to remember that the Oncrawl platform offers a series of tools that can be classified into two main categories, namely: 
The tools for collecting or technical exploration of the site and the tools for choice and decision-making. 
Thus, with regard to the exploration of site data, we can identify tools such as: 
Oncrawl SEO Crawler;

Oncrawl SEO log analyze;

Oncrawl Data. 
As part of the solutions for prediction, analysis and decision-making, we find tools such as: 
Oncrawl labs;

Oncrawl bi;

Oncrawl developers;

Oncrawl connectors. 
Similarly, to allow everyone to have the necessary elements for a good analysis and understanding of websites, Oncrawl provides users with a fairly large number of resources among which you can count: 
Case studies;

Blog posts;

And events such as webinars. 
It therefore offers an apprenticeship and training program allowing any company that wishes to train its employees or equipped to practical search marketing solutions with the key to official certification. 
How much does the Oncrawl tool cost you? 
The use of the solutions offered by the Oncrawl platform is subject to the subscription of a subscription which can be monthly or annual. You can, however, avail the 14-day free trial to soak up the many features of the tool. 
However, if you decide to subscribe, it is important that both monthly and annual plans are available. 
There are three monthly plans. They include the plan: 
Explorer which is valued at 49€ 

Business which is valued at 199€ 

Ultimate which is evaluated and adapted according to what SEO agencies and multinationals want. 
Each of these monthly plans have their annual equivalent. 
How does the Oncrawl tool work? 
The tool goes through all the pages of a site like Google to identify the code and the content in order to identify the favorable or unfavorable points for the passage of search engines and indexing.
It thus makes it possible to make an inventory of the health of a site and to put in place recommendations such as corrective actions.
Now that you have an idea of ​​what the Oncrawl tool represents, do not hesitate to take advantage of it to further improve the performance of your website.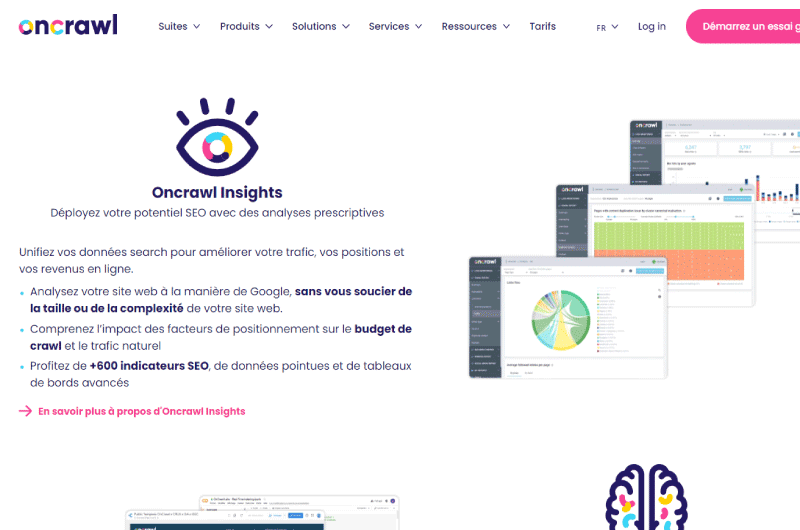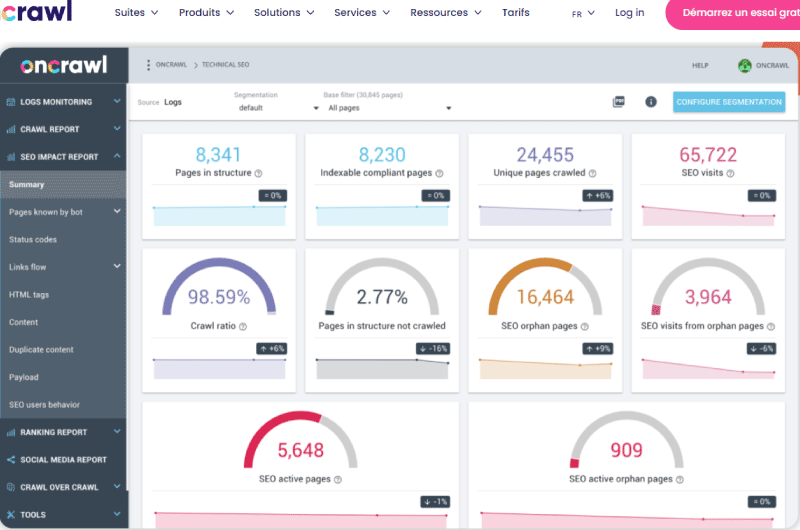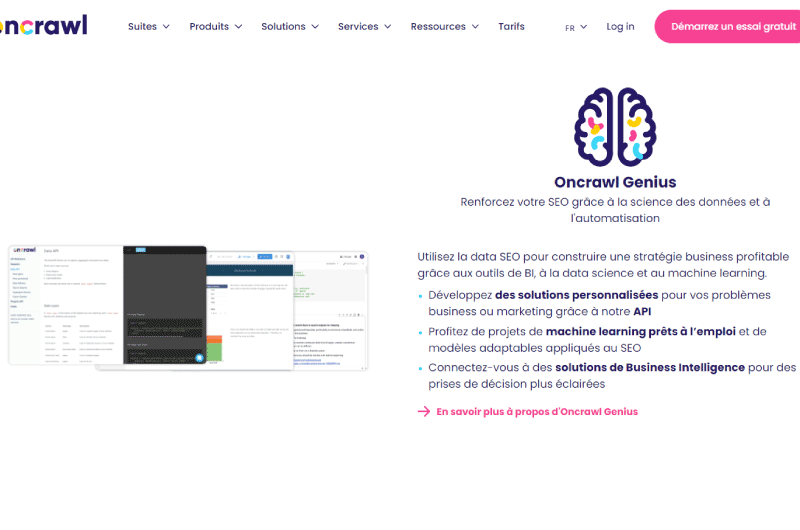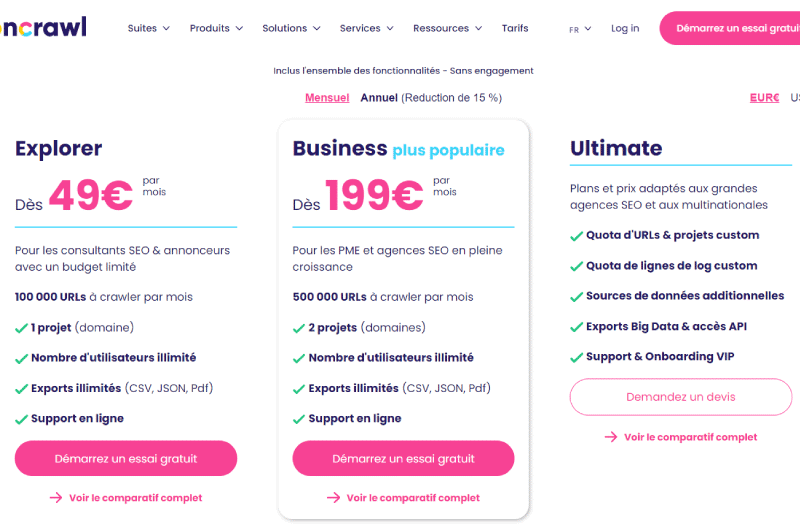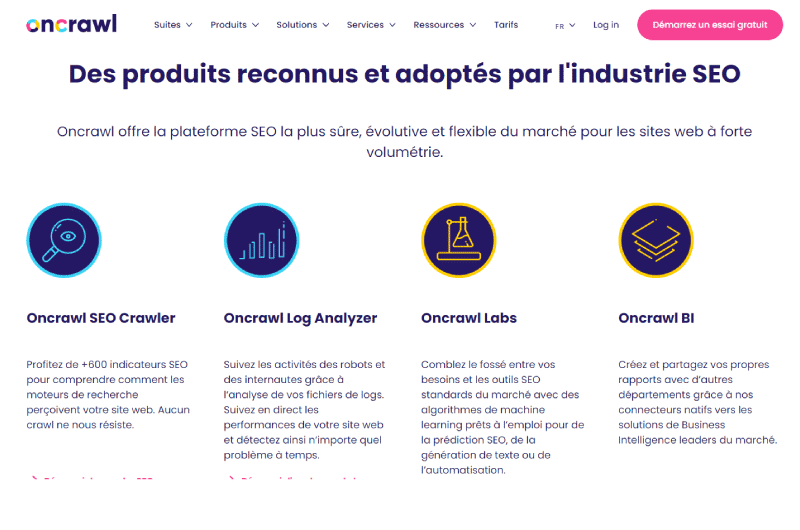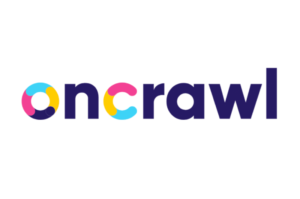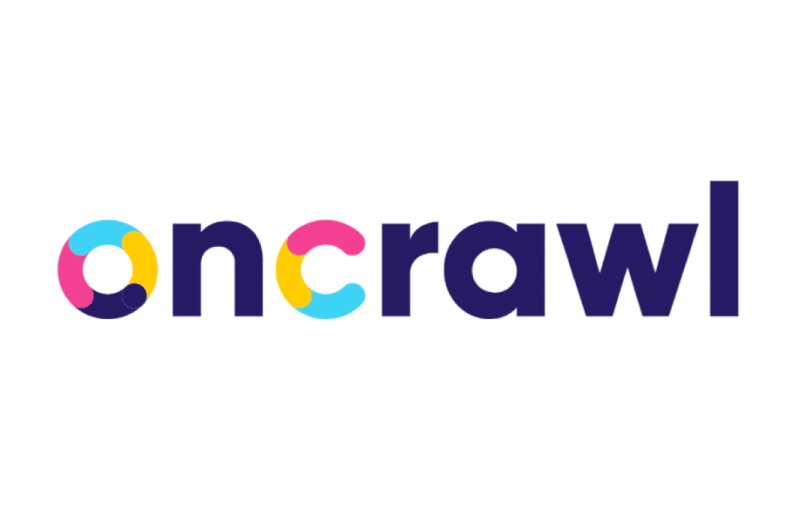 On Crawl is a French SEO platform, existing since 2013. Its main objective is to accelerate the democratization of SEO techniques and data science. 
For this, it has succeeded, since its creation, in setting up several products and services in order to allow companies and individuals to take charge of their digital destiny.
Among these products, we find the Oncrawl SEO Crawler, which provides more than 600 SEO indicators to companies and individuals, to help them better reference their websites on the various search engines. 
Oncrowl has also developed several other SEO products, including:
Oncrawl Log Analyser;

Oncrawl Labs;

Oncrawl BI.
The platform is supported by nearly 1,000 companies around the world and has nearly 300 to 500 million URLs and logs analyzed every day. Oncrawl is based in two countries, namely Bordeaux in France and Montreal in Canada.
Alexandre MAROTEL
Founder of the SEO agency Twaino, Alexandre Marotel is passionate about SEO and generating traffic on the internet. He is the author of numerous publications, and has a Youtube channel which aims to help entrepreneurs create their websites and be better referenced in Google.