Tracking Google | Wincher
Short description : Tracking Google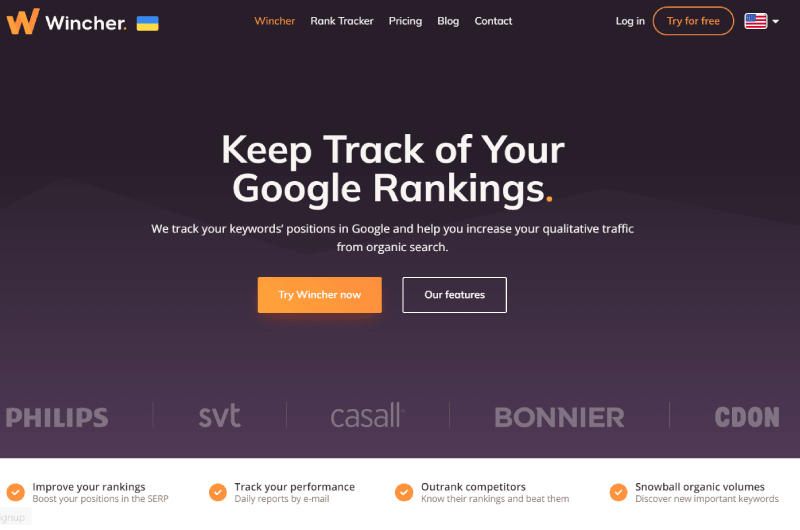 Find the most searched keywords in your target market and track your performance in the SERPs with Wincher.
Long Description : Tracking Google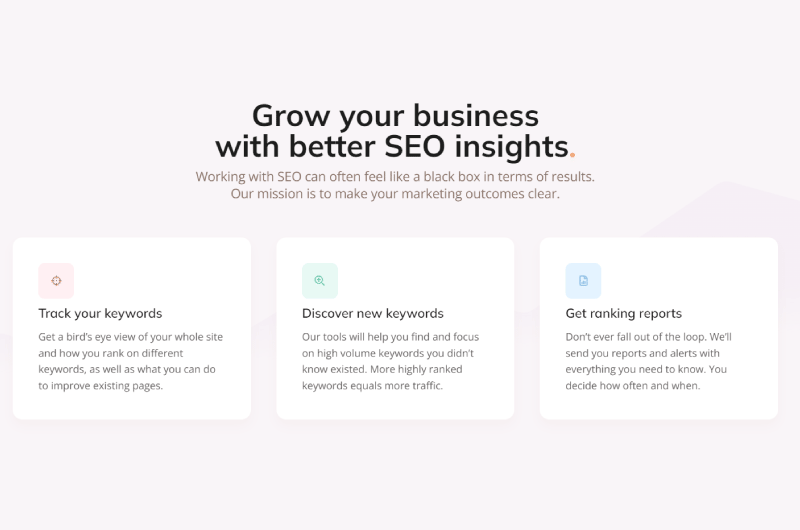 Description Wincher
Your search engine ranking has a direct impact on your business, a high rank generates more sales traffic as a result.
So when rankings fluctuate or drop, you need to know about it to better guide your keyword decisions and strategies.
That's exactly what Wincher can help you do, it's a free tool with several very useful SEO features.
The tool not only allows us to see your performance in the SERPs, but also to compare your website with other competing sites.
Let's find out in more detail how the Wincher tool works.
Wincher is a keyword tracker that lets you see changes in your site's position in the SERPs and ranking history for specific keywords you've targeted over time.
This means that it helps you track your page rankings for targeted keywords on Google's search engine results pages (SERPs). 
In other words, if you have published a blog post on a particular topic that you are trying to rank for, the tool allows you to track how you are ranking for that specific keyword and the position changes in the time.
Additionally, it includes features of:
Competitor Tracking;

Daily leaderboard updates; 

Local ranking tracking; 

SEO on the page;

Keyword ranking reports for specific pages;

New keyword suggestions;

And much more.
This makes it ideal for providing data on a large number of keywords, analyzing competitors, reaching your target audience and increasing ROI. 
After creating your account, the tool will suggest you to add the websites you want to monitor, choose the device, mobile or computer, and the country where you want to monitor the website's search rankings.
Wincher also lets you track your locations in certain areas and cities if you're looking for a more geography-specific tracking solution.
To add your keywords to the rank tracker, Wincher offers a few options:
Manually type in keywords or get suggestions from Wincher;

Import from Google Search Console or a CSV file;

Import keywords from another website you already track with Wincher.
To better understand how Wincher works, we will detail these most used features.
Rank
Tracker Wincher has a rank tracker feature that allows you to easily track your site's rankings for your keywords. 
All you need to do is add your website to the software once registered, you will be prompted for it immediately.
The Rank Tracker report shows the keywords your website ranks for and the position you rank in the SERPs with each keyword.
The tool also detects certain keywords that you already rank for; the rest can be added manually.
In addition to the keywords the report automatically presents to you, you can also add other keywords for your site performance with these. 
To do this, simply click on "Add Keyword" in the upper right corner to add the keywords.
Once you've added the keywords, the tool will automatically show your website's ranking for each one. Along with the ranking, it also shows you the keyword search volume and the traffic it drives to your website.
This keyword research data is updated daily, so your position for each word may vary.
Thus, you will be shown your daily position changes and the average position.
Since this data is regularly updated, you have no doubts about the accuracy of the figures.
Data accuracy is extremely important, as all of your decisions and strategy changes depend on this ranking data. 
Keyword Research
Finding the right keywords for your content is very important because it is through keywords that you can reach your target audience very quickly and rank high in search results.
Wincher has therefore developed an incredibly effective feature for finding keywords related to your business and its objectives.
Since you had added your website to Wincher, when you go to the "Keyword Research" feature and accept suggestions, the tool will allow itself to provide you with keyword suggestions based on your ranking.
So you can start looking at which keywords you already rank for and which ones will be of more benefit to you.
Competitor research
The best way to get a better idea of ​​where you stand against your competitors is to use the dedicated feature in Wincher.
Just add a potential competitor in your niche and the tool will retrieve data about their traffic and keywords. 
It is a means of making a comparison between your competitors and you.
This can help you figure out how to outrank them for each keyword and improve your rankings.
The tool not only shows us your competitor's traffic, but also their average keyword rankings.
On-Page
SEO Wincher offers a free feature, which identifies how well your pages are optimized for specific keywords. 
This on-page SEO feature gives you a performance score and precise suggestions on how you can fix potential issues.
Search engine rankings are extremely important because ranking high can lead to increased traffic to your site. Thus, Wincher helps you track keywords that can improve your online visibility.
You just need to put in your URL and the particular keyword you want the page to be optimized for. Within seconds, you'll get the report with information on how to fix the most critical issues according to current technical guidelines.
Allow annotations
Another important feature of Wincher that people probably use less is "annotations". 
Annotations are great because if you're building backlinks to a particular page on your site, for example, you need to follow up to see if it's really helping you rank up.
 In this case, you can put annotations to remind you that you have linked to a particular page related to a specific keyword. 
If you click on "add annotation", a box will appear and you can schedule reminders precisely.
It's a great way to keep track of your strategy to rank high in search results.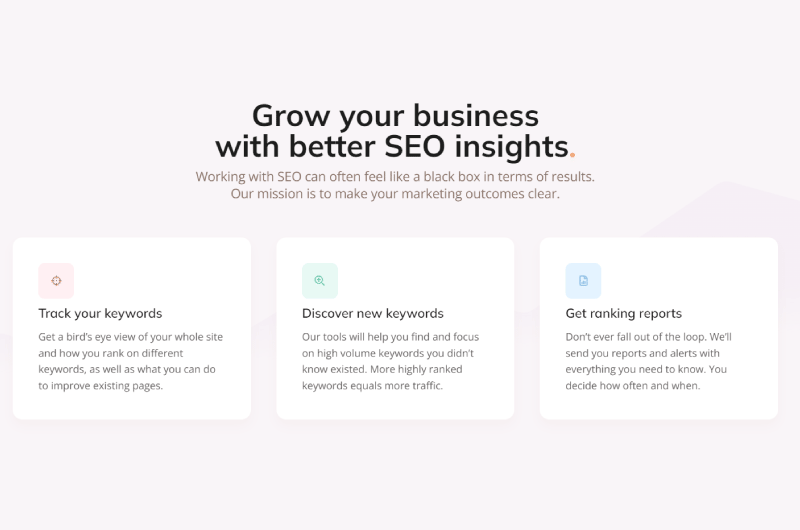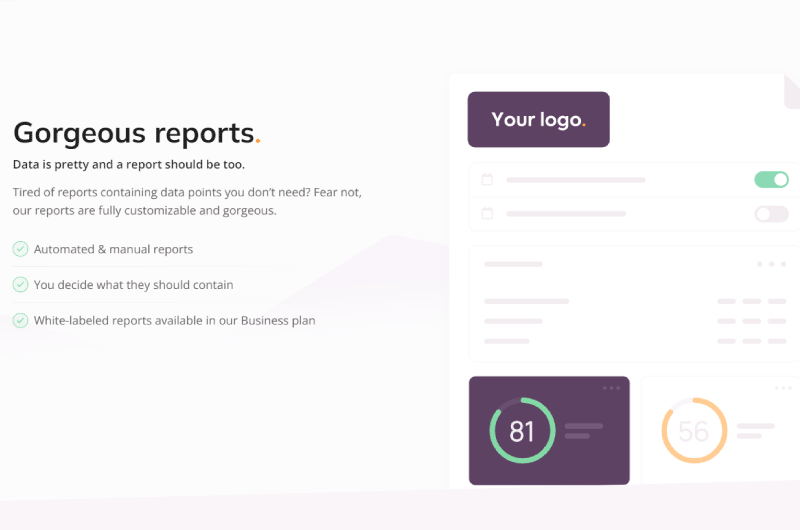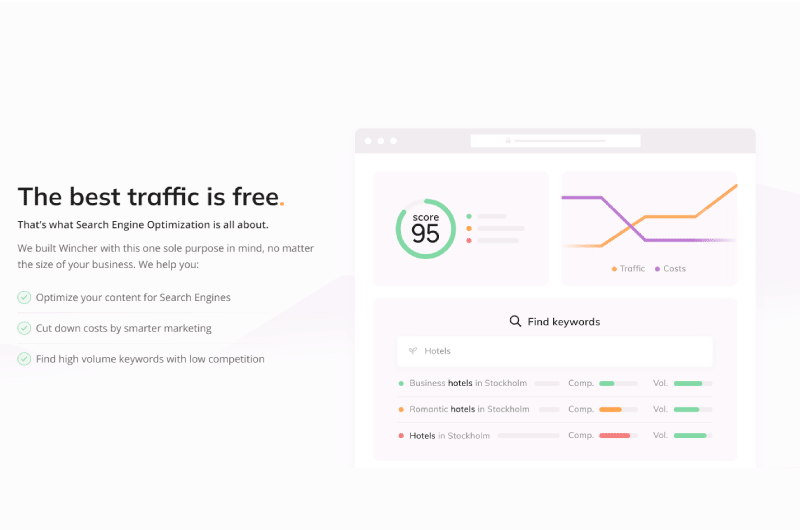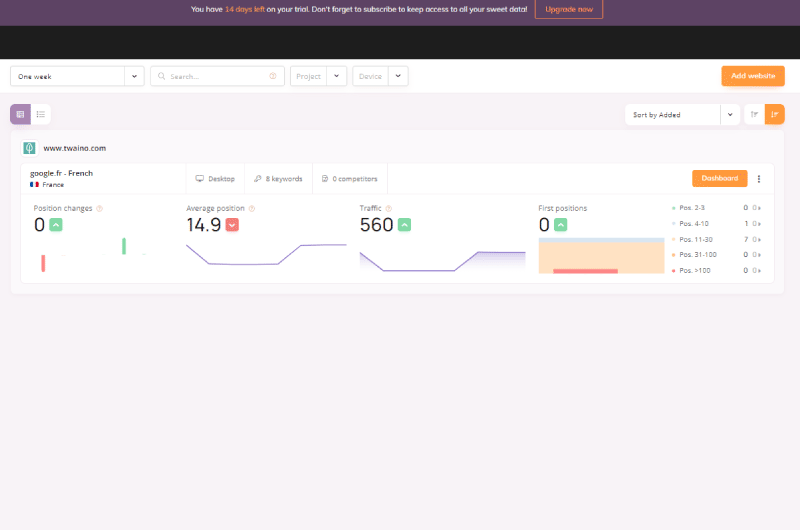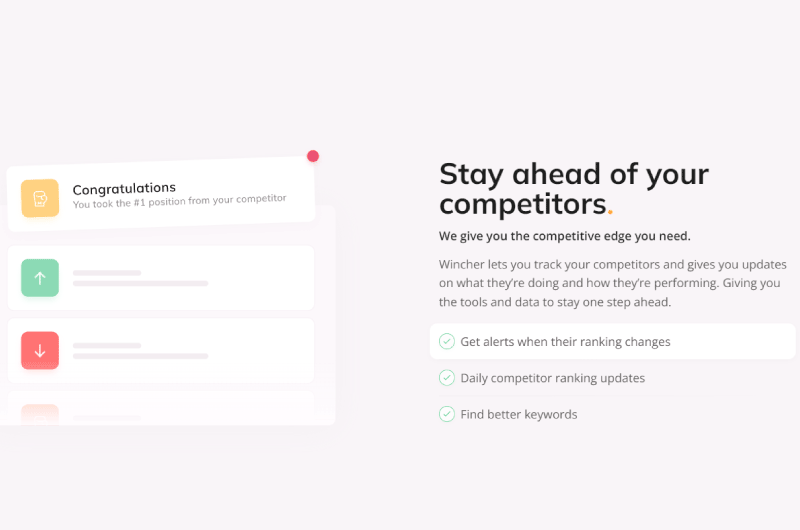 Company : Tracking Google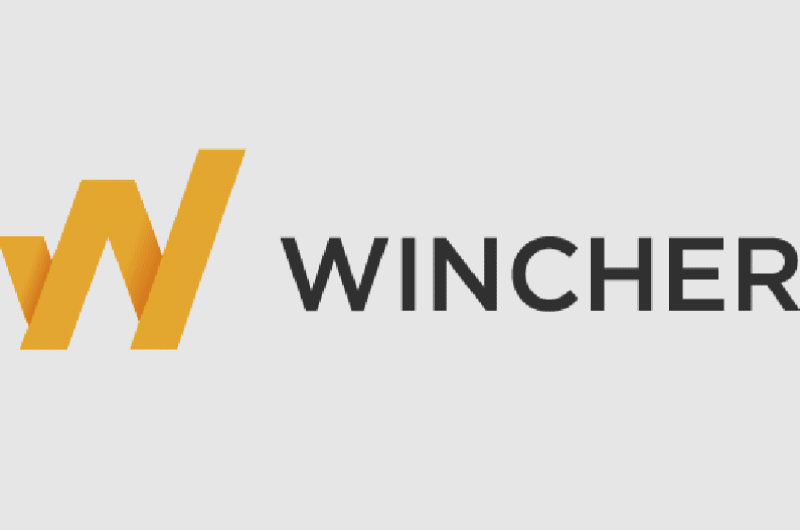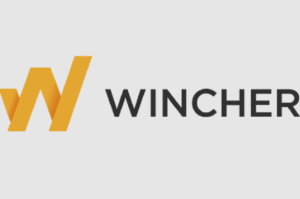 Yoast SEO is an SEO focused company. It was created in 2003 by Thijs and Chaya, two Dutch experts in web referencing methods.
Yoast SEO helps website owners get more traffic from search engines. This of course thanks to tools and the implementation of very effective SEO optimization techniques. 
These include the famous Yoast SEO plugin, which optimizes content for search engines.
Yoast SEO also offers courses and advice on its platform for any specialist who would like to get started in SEO. It has a fairly dynamic team working from its head office in the Netherlands.
Contact : Tracking Google
Social Media : Tracking Google
Others Tools : Tracking Google
Alexandre MAROTEL
Founder of the SEO agency Twaino, Alexandre Marotel is passionate about SEO and generating traffic on the internet. He is the author of numerous publications, and has a Youtube channel which aims to help entrepreneurs create their websites and be better referenced in Google.