Layout Shift GIF Generator | Defaced
Short description : Layout Shift GIF Generator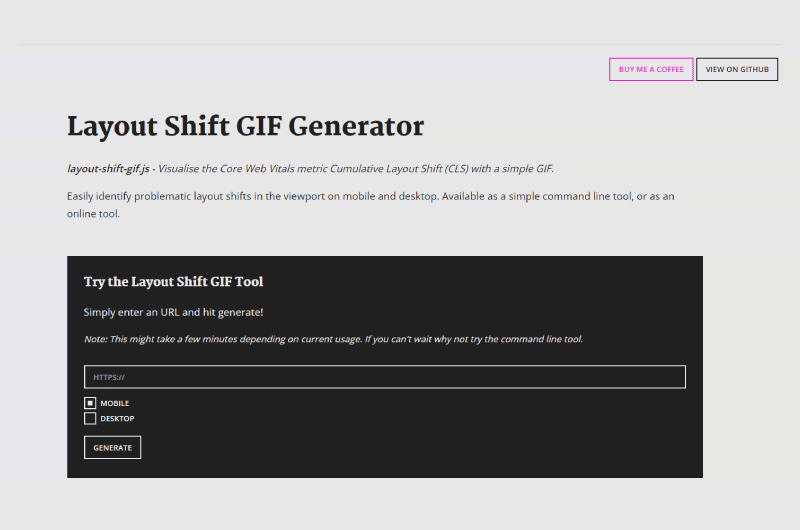 Would you like to get an idea of ​​how your web page can cope with unexpected changes? Try the Gift Layout
Long Description : Layout Shift GIF Generator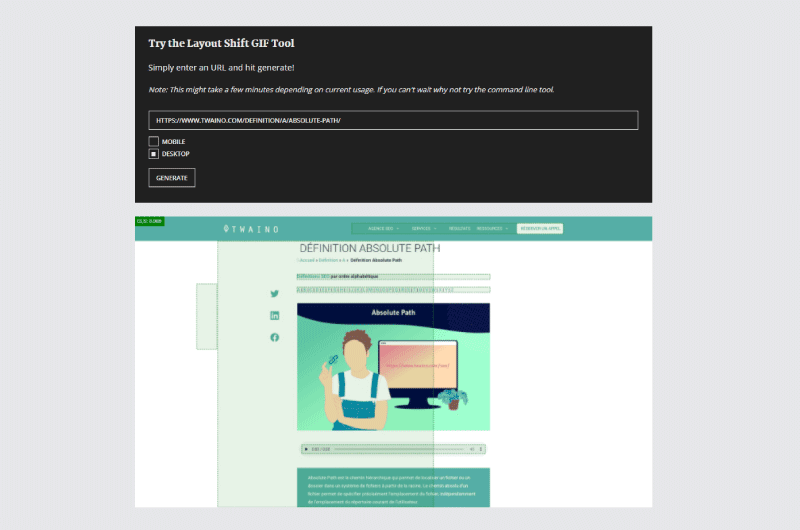 Shift Generator Description of the Gift Layout Shift Generator 
Defaced is a site that offers several SEO tools for webmasters. Among these is the
Image Shift GIF Generator
. 
As its name suggests, it is a tool whose objective is to generate, in the form of a GIF, a preview of the changes that are likely to affect the layout of your website in an unexpected way. 
So you can see how the display of your site can be affected by
cumulative layout changes
(CLS). As you will see, cumulative layout change (CLS) is a measure of the amount of unexpected changes a web page can undergo over its lifetime.
In reality, it can be difficult to know if your users are experiencing layout changes because not all devices or environments work the same. 
This is the purpose of this tool, which allows you to easily identify layout changes that could be a problem for your website whether it is displayed on mobile or on a desktop computer. 
Who is the GIF Layout Offset Generator for? 
This tool is intended for all those who care about the user experience of Internet users when they visit a website. That is to say the webmasters or more particularly the owner of the site and those who deal with the implementation of SEO strategies. 
Why should you use the Layout Offset View tool?
Since Layout Shift Change is one of the vital core web standards written by Google to ensure user experience, this tool helps you understand the essentials of CLS. 
It seems useful in that it lets you know the different ways in which the web page of your website can be affected by CLS. 
Likewise, it allows to display the CLS score of the site page. Which already gives you some idea of ​​how the user experience can be affected by your CLS.
So this assumes that you need to do what is necessary to lower the CLS score. 
What are the features of the tool? 
When it comes to the functionality of this tool, let's start by clarifying that this Cumulative Layout Changes Checker can be viewed on both desktop and mobile.
Likewise, CPU and network consumption have been adjusted so that the tool works correctly with a 3G connection. 
The tool is also accessible at node. It can therefore be executed with the following command line:
npm install -g layout-shift-gif
How does the Layout Shift GIF generator verification tool work? 
Regarding the operation of this tool, it must be said that the verification process is done in three steps: 
The first step consists of a simple insertion of the URL address of the page whose CLS you want to check! 

The second step is to choose the platform on which you want to perform the verification; 

Once these two steps have been completed, the third step is to click on "generate."
All you have to do is wait a few seconds to see the test result appear on the screen.
Test result for Mobile version; 
*Test result for desktop version. 
The result is displayed in a GIF format and contains the CLS score in the upper border. This score will allow you to have an idea of ​​the level of visual stability of your web page and therefore, you could have an idea of ​​the user experience of Internet users who visit your page. 
To better understand what CLS is and how it works, read the article:
Cumulative Layout Shift: what It IS and how it measures it
from hubspot. 
Videos : Layout Shift GIF Generator
Images : Layout Shift GIF Generator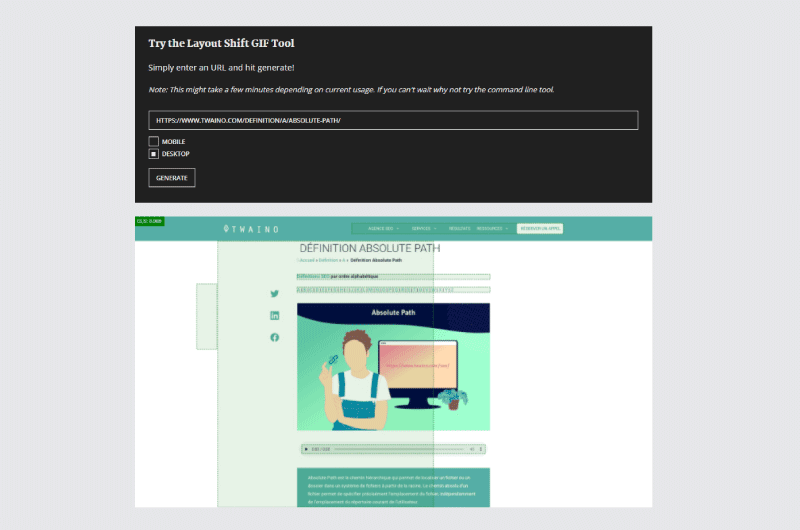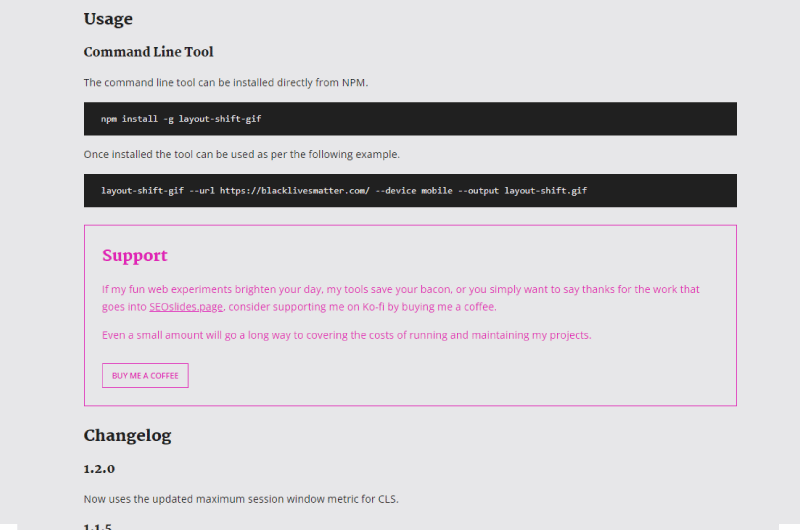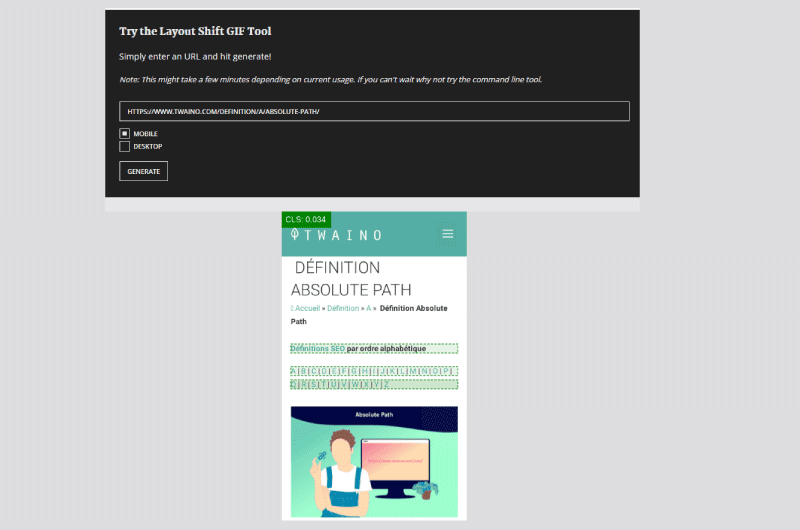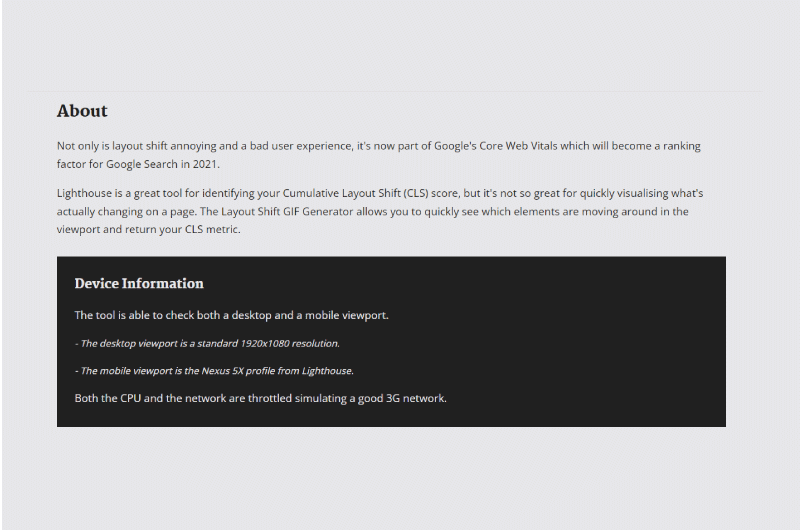 Company : Layout Shift GIF Generator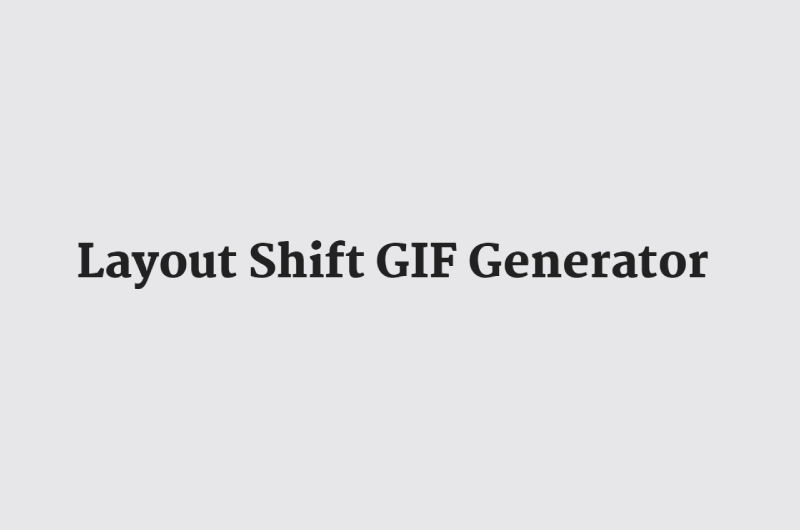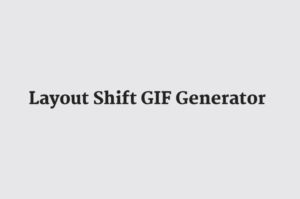 Defaced is a site that offers a multitude of tools for webmasters. Among these tools is the GIF Generator. It allows you to determine the changes undergone by the layout of your site. 
Whether it's a mobile or desktop window, you have the ability to identify layout mismatches. In practical terms, it's a cumulative metric viewer that works with a simple GIF. 
This GIF generator is available in several versions and to use it, you just need to enter a URL and click on the generate button. The tool will take care of showing you the layout offsets in just a few minutes.
Contact : Layout Shift GIF Generator
Social Media : Layout Shift GIF Generator
Others Tools : Layout Shift GIF Generator
Alexandre MAROTEL
Founder of the SEO agency Twaino, Alexandre Marotel is passionate about SEO and generating traffic on the internet. He is the author of numerous publications, and has a Youtube channel which aims to help entrepreneurs create their websites and be better referenced in Google.