Dequeue Scripts | Assets Manager – WordPress (Plugin)
Short description : Dequeue Scripts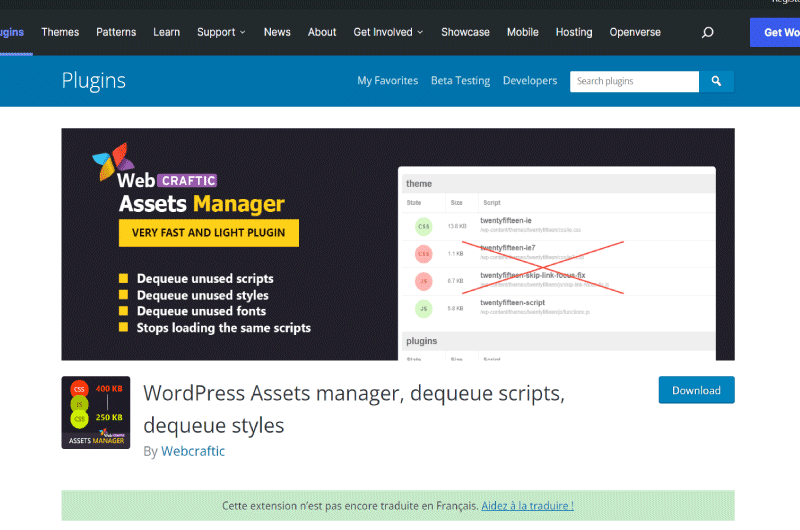 Control the loading of scripts on your website with the WordPress asset manager.
Long Description : Dequeue Scripts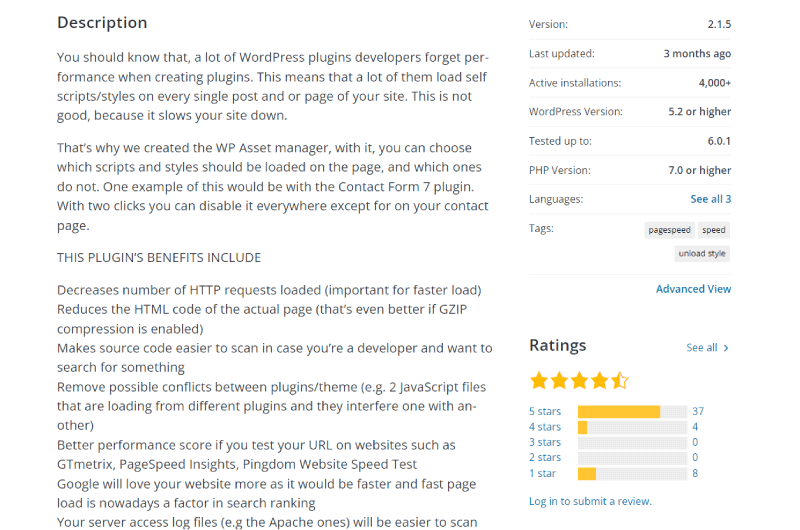 Description of WordPress Asset Manager WordPress Asset 
Manager
is
a plugin created by
Webcraftic
. A Russian specialist in turnkey development and creation of websites, plugins and other internet products. The purpose of creating this manager is to help WordPress creators by helping them improve the loading speed of their site. 
Who is the WordPress Asset Manager for? 
As you can read from the description, the WordPress Asset Manager is a tool designed to help WordPress creators. It will allow them to improve the loading speed of their site by choosing which styles and scripts should be loaded on a page and which will not.
The loading speed of sites and other web applications being an essential point for web referencing, it goes without saying that this tool will also be useful for developers of plugins under WordPress. 
It would therefore be fair to say that this manager is intended for all users of the WordPress software. 
Why Should You Use WordPress Asset Manager? 
Among the reasons that may lead you to use this asset manager, it is important that you know that this tool is designed in a fairly simple way to allow you good use. It is also available in several languages. This guarantees you a good use. 
Note also that it is at version 2.1.5 and that the last update dates back 4 months. This is proof that the designers are constantly improving it so that it meets all your needs. 
Besides, a look at the different user reviews shows you that this is a useful tool that will do what is necessary to lighten up your site to make it run faster.  
What are the features of the WordPress Asset Manager? 
Regarding the features of this tool, simply noted that it helps you to: 
Reduce the number of HTTP requests loaded;

Reduce the HTML of the actual page;

Analyze the source code;

Remove conflicts that may arise between plugins and themes. 

It has a newsletter to which you can subscribe if you wish to receive the latest news about this tool; 

Clean up the source code of the page; 

Improve SEO by removing duplicate pages;  

Protect your website;
Disable comments site-wide or only in certain places; 

Manage updates for plugins and themes; 

Delete unused widgets; 

Hide site and plugins version.
Apart from these different functionalities, it should be noted that this manager has a control panel allowing you to deactivate and activate it on the whole site or only at the back-end level or at the before. 
How Much Do WordPress Asset Manager Services Cost? 
The WordPress Asset Manager comes in two flavors. One is free while the other is paid. The paid version is part of the components of the
clearfy
. 
So if you want to get gold, all you have to do is buy and activate a clearfy plugin license. Licenses range from $39 to $550 for a one-year lifetime or from $99 to $550 for an unlimited term. 
Anyway and regardless of the type of license you buy, you will have support assistance and access to the entire package of plugins offered by clearfy. 
How to use the WordPress Asset Manager? 
To start using this tool, you must first install and activate the plugin. 
To do this:
Go to your WordPress dashboard and click on extension then on add;

Type in the search bar of the new page that appears the name of the plugin and wait for it to appear; 

Then press install and then activate. 
When this formality is successfully completed, you will then see the new plugin displayed in the list of your plugins or in the menu bar of your dashboard. You just have to click on it to open and configure it to take advantage of these many features. 
Now that you have all the information about the WordPress Asset Manager, all you have to do is use it. 
Goodbye !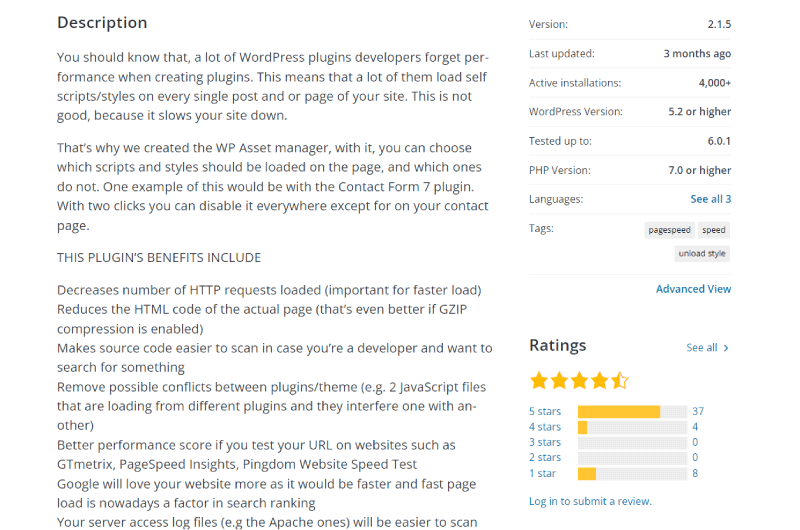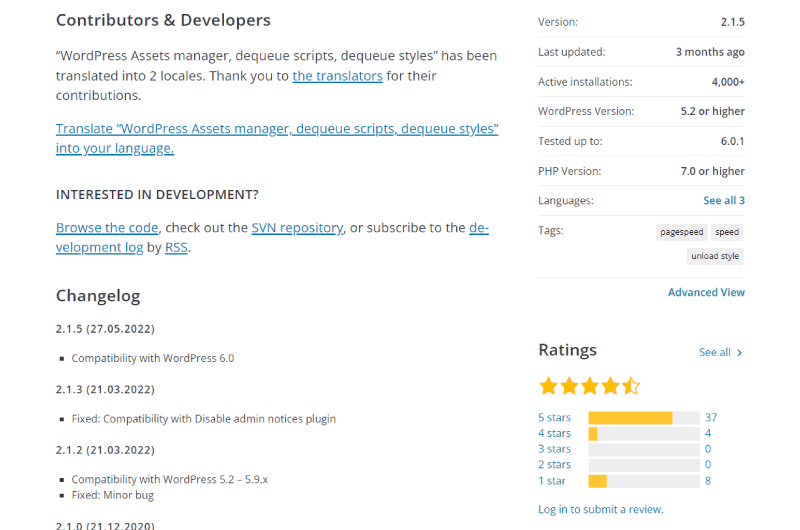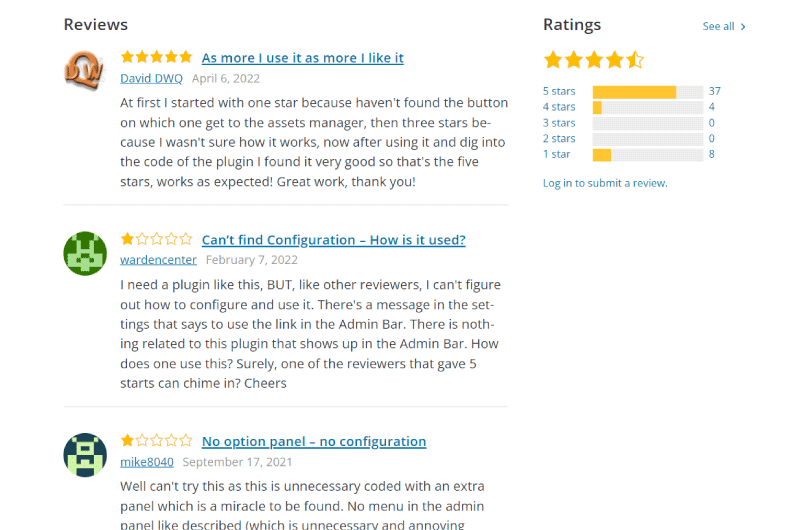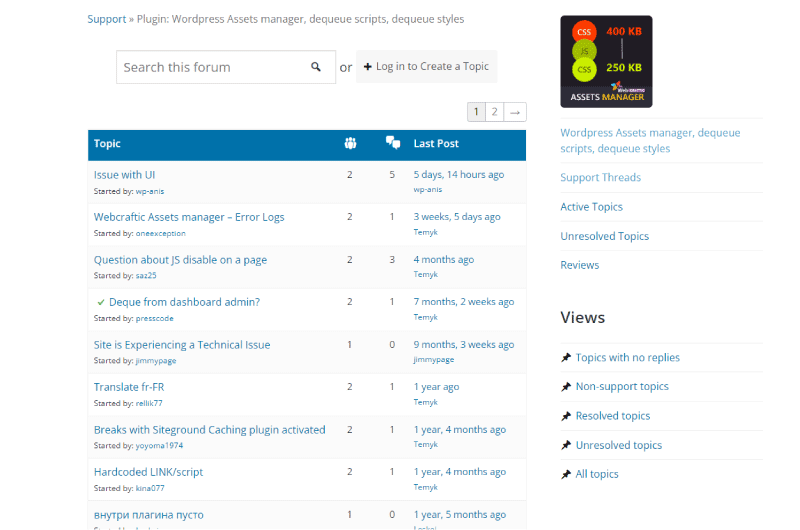 Company : Dequeue Scripts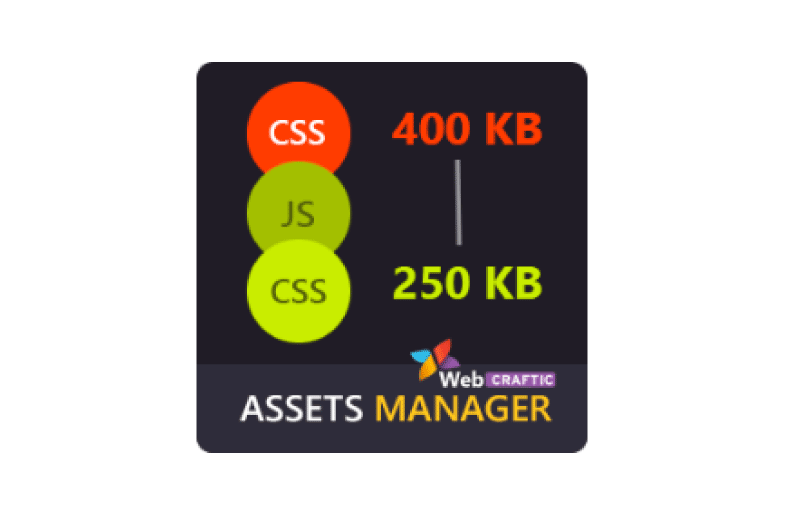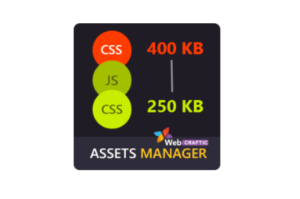 WordPress was created in 2003 by Mike Little and Matt Mullenweg. The latter had initially created a blogging tool called B2/cafelog. By enhancing this platform with precise features, they finally created WordPress. It is a content management system that helps create blog sites, online stores, etc. 
WordPress is therefore a software that allows you to create websites for free. The platform is very easy to use and does not necessarily require coding knowledge. It is the most popular CMS today and it should be noted that it hosts many websites. This powerful tool also makes it possible to optimize the management of the content of the various sites. In addition, WordPress also offers several solutions in the form of plugins or extensions. These allow users to solve certain problems they encounter in managing their content.
Contact : Dequeue Scripts
Social Media : Dequeue Scripts
Others Tools : Dequeue Scripts
Alexandre MAROTEL
Founder of the SEO agency Twaino, Alexandre Marotel is passionate about SEO and generating traffic on the internet. He is the author of numerous publications, and has a Youtube channel which aims to help entrepreneurs create their websites and be better referenced in Google.