View Rendered Source | Chrome Web Store (Plugin)
Short description : View Rendered Source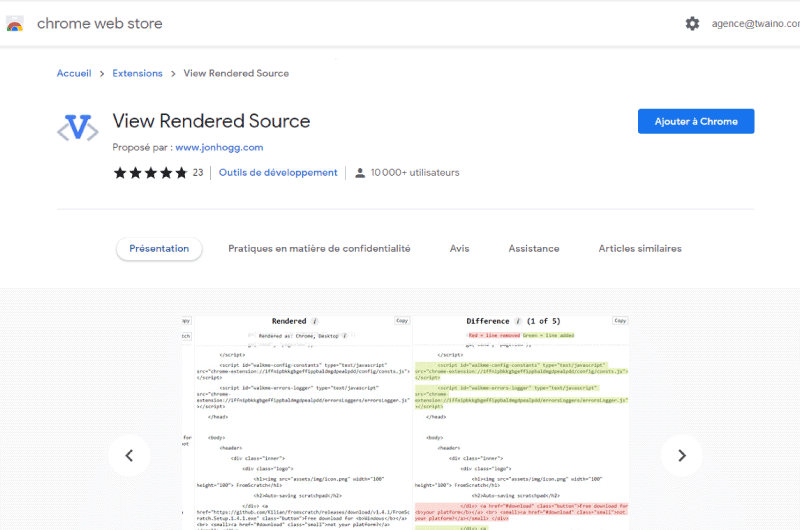 Learn to monitor your content the way search engines see it.
Long Description : View Rendered Source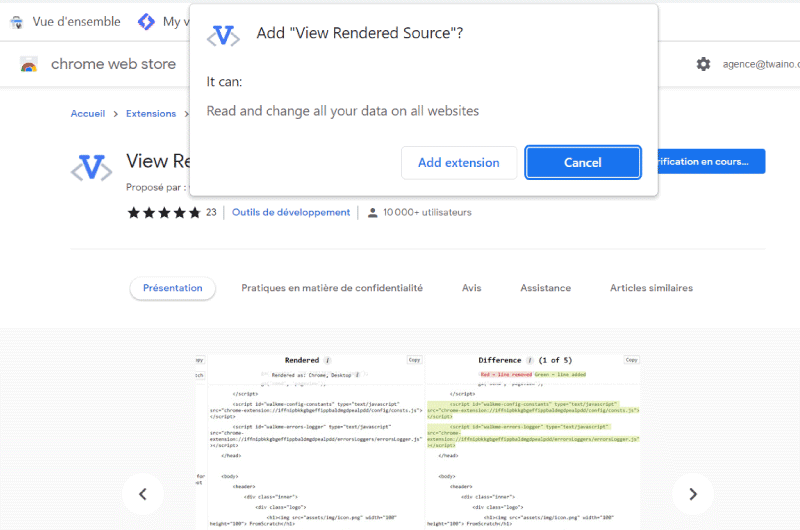 Description View Rendered Source
View Rendered Source is a Google Chrome browser-compatible extension that helps you understand how the browser constructs and renders a page's original HTML code into a working DOM as well as changes made by JavaScript.
While many people think that displaying rendered HTML is a less correct practice, Google instead gives
advice
on how you should implement it.
Indeed, the View Rendered Source tool is a good option when it comes to viewing rendered sources to correct certain elements of your content.
This is an easy to use extension that you can download from Chrome store.
Let's see in this short description how the tool can be useful to you.
View Rendered Source is an essential tool for web developers who use JavaScript frameworks.

It basically helps SEOs understand how search engines view their website pages.
The tool can also read HTML code in its raw version and even when it is modified.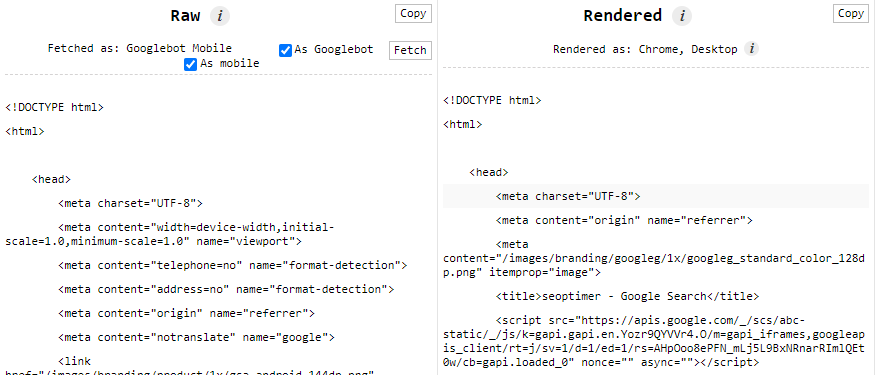 You can find out the difference between the raw versions and the rendered versions when you read the codes line by line. You will notice that JavaScript usually modifies web pages at render time. 
What is the use of View Rendered Source?
View rendered Source helps you:
Obviously,your site doesn't have  title tags, it just won't show up on search engines. 
On an HTML document, you can find the title tag in the header section. 
The title is usually what the reader sees first in search engines and when clicked, it takes them to the content web page.
For example, when you type in Google "SEOptimer", you can see that the first result was titled "Analyze Websites With Our Free SEO Audit&Reporting Tool"

When you go to View Rendered Source of the page, you can see the title tag is there as code.

View Rendered Source therefore allows you to check if your title tag appears correctly and on the Head section of the page.
Another equally important factor that you can also look out for in the head section of HTML code are meta descriptions.
Like the title, you can only read the full meta description in View Rendered Source very rarely.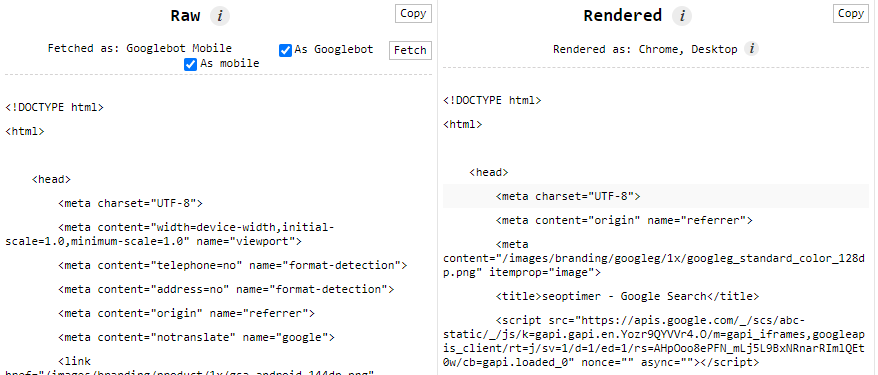 The meta description can usually be read in the tool as code, if you know a little about coding.
Indeed, ameta description is a short summary that accompanies the title tags in search engine results. 
This is usually the deciding factor users use to determine if your site will give them the value they are looking for. It is therefore important that you check for each page. 
Obviously, you should note that the title tag and the meta description should be located in the 'head' section of your HTML code. 
Also, whether you use a content management system (CMS) or code your own website, it is strongly recommended that you avoid duplicate title tags and meta descriptions on the site. 
If you are using WordPress, this may be due to the installation of two different plugins that deal with meta data.
With View Rendered Source, you can find and fix them.
Check Titles Best Practices
What you need to research here is what format page titles are constructed in.
Indeed, using h1 tags is one of the essential on-page SEO tactics. But, the use of several h1 tags can be interpreted by search engines as "over optimization". 
Which is definitely not a good signal for your site in search engines.
Ideally, h1 tags are meant to be used as your biggest headlines that communicate the main purpose of a page.
Some CMS or themes you have installed, such as the WordPress site, may have multiple h1s, especially in the blog or post sections where each article title may be an h1 rather than an h2. 
H2 and H3 tags should be used to break up content to make it easier for the reader to consume. They should use secondary keywords to support the main keywords. 
View Rendered Source therefore allows you to Check if they are correctly formatted.
While scripts are great for adding functionality to your site, if there are too many of them, they can cause pages on your site to load significantly longer. 

Remember that at least half of internet users expect a site to load in just 2 seconds.
Scripts should be located at the bottom of the page, usually just before closing the "body" tag in HTML. 
A best practice is to have the scripts in a Javascript file, denoted by the .js file extension, which is linked to the HTML at the bottom of the page.
You should also verify that any tracking code you have installed, such as Facebook's Google Analytics tracking code, is installed correctly. 
An error or missing code in the script may prevent you from collecting data correctly.
Whether you use a CMS platform or want to know if your site has been hacked, you can view all scripts to check whether you have authorized them or not. 
Without viewing your page's source code, you don't have full visibility of what has been installed.
It can therefore be noted that View Rendered Source would be a good option for you when you want to view the rendered source of a page.
You just need to install the extension and go disappointed when you open the concerned page and it will present you all the content in the form of code.
Videos : View Rendered Source
Images : View Rendered Source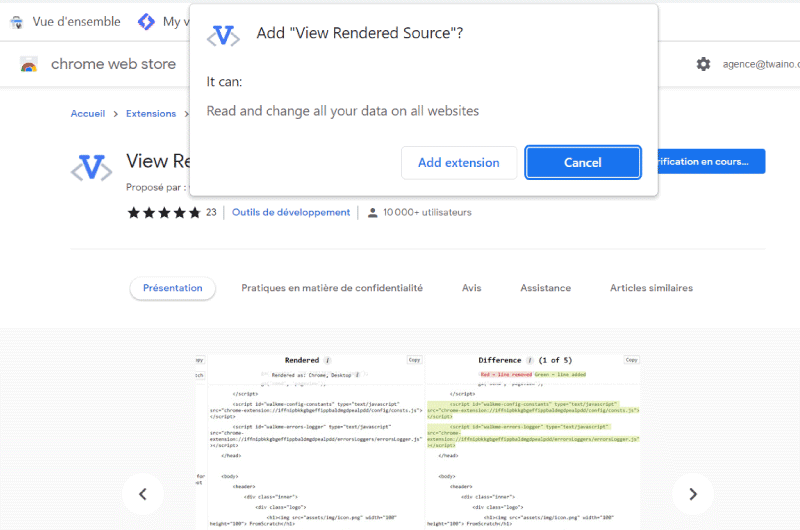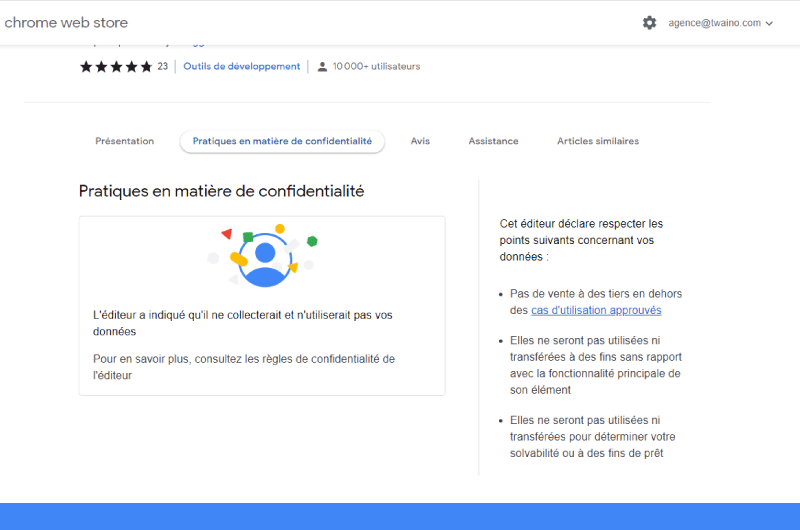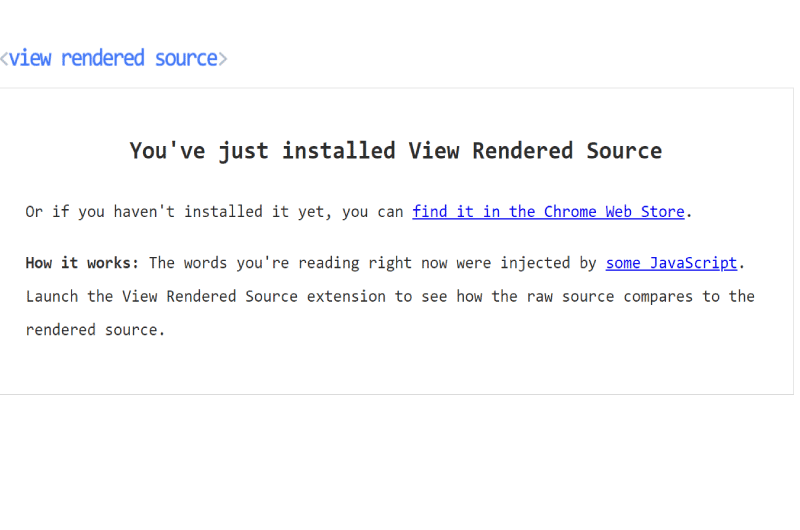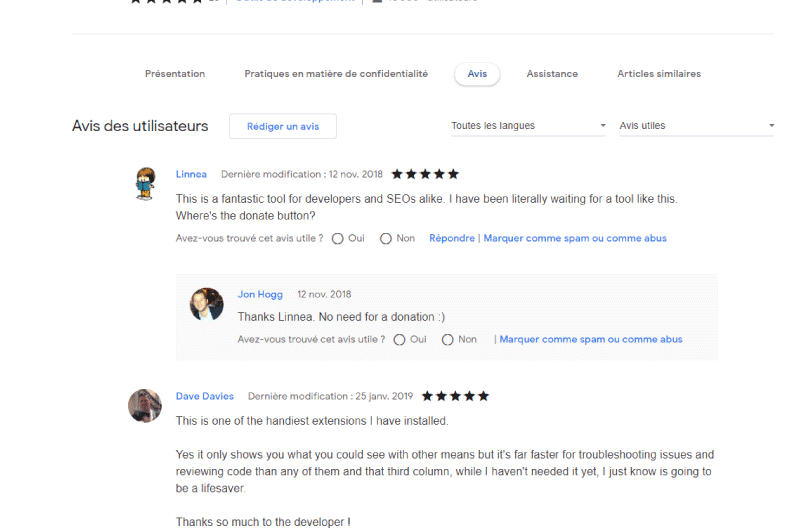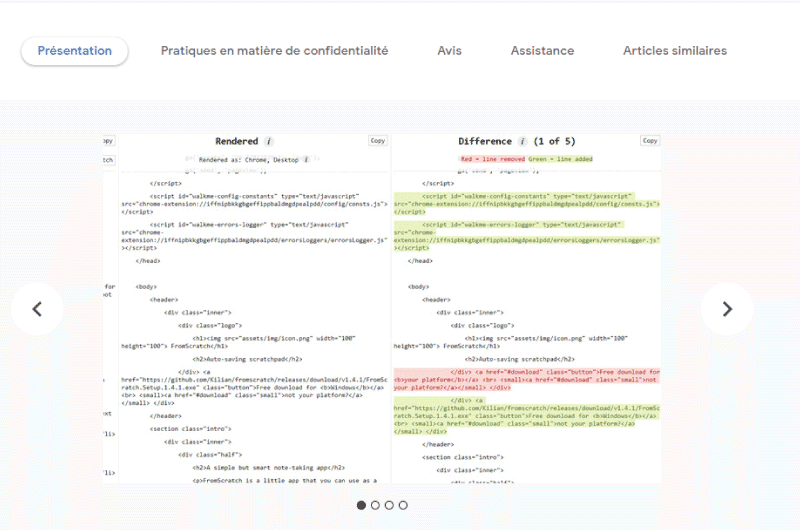 Company : View Rendered Source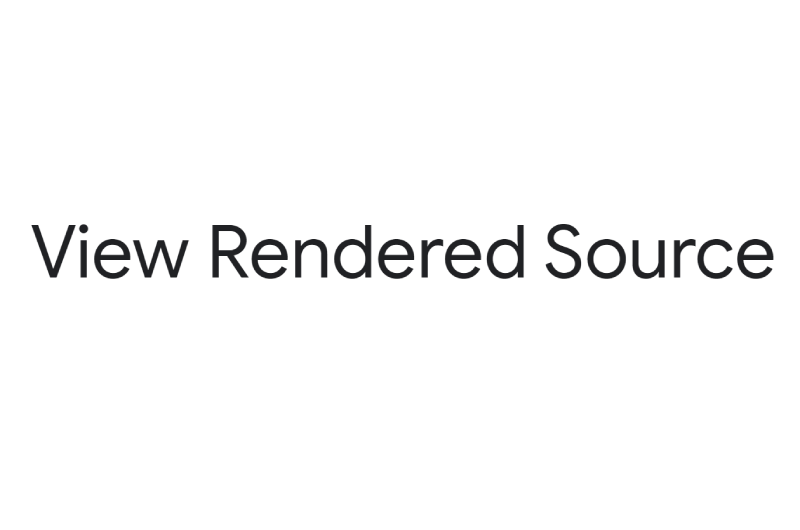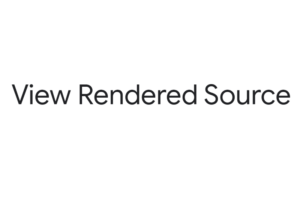 Chrome Web Store is a Google Chrome browser platform created by Google in 2010. It is used by millions of people around the world since it offers thousands of extensions of various types. 
Through Chrome Web Store, you can get additional apps, extensions, and new themes on your Google Chrome browser. This will help make your browser more personalized, intuitive and easy to use.
Chrome Web Store is also a platform for tool creators. As long as they can create their extension and submit them to the platform.
While some tools offered by the platform may be free, others require a fixed payment or subscription. 
Contact : View Rendered Source
Social Media : View Rendered Source
Others Tools : View Rendered Source
Alexandre MAROTEL
Founder of the SEO agency Twaino, Alexandre Marotel is passionate about SEO and generating traffic on the internet. He is the author of numerous publications, and has a Youtube channel which aims to help entrepreneurs create their websites and be better referenced in Google.