Check Persistent Connection | Supple
Short description : Check Persistent Connection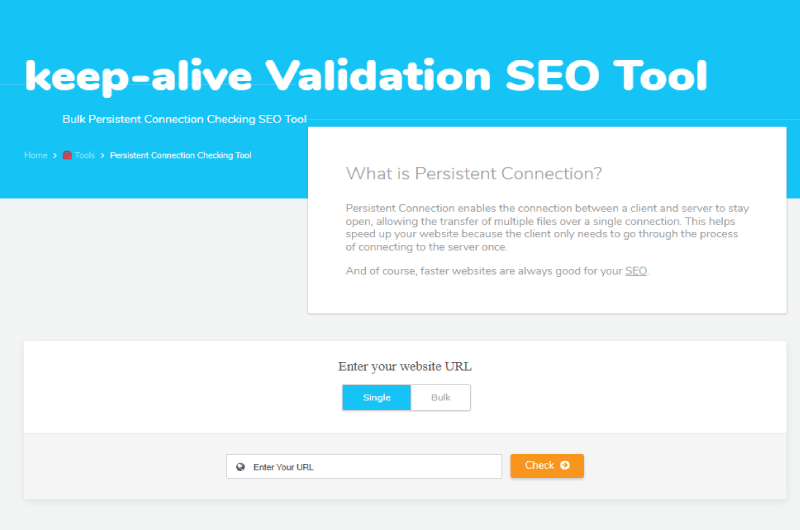 Want to know everything about the Persistent Connection Checker? This article gives you the necessary information about this tool.
Long Description : Check Persistent Connection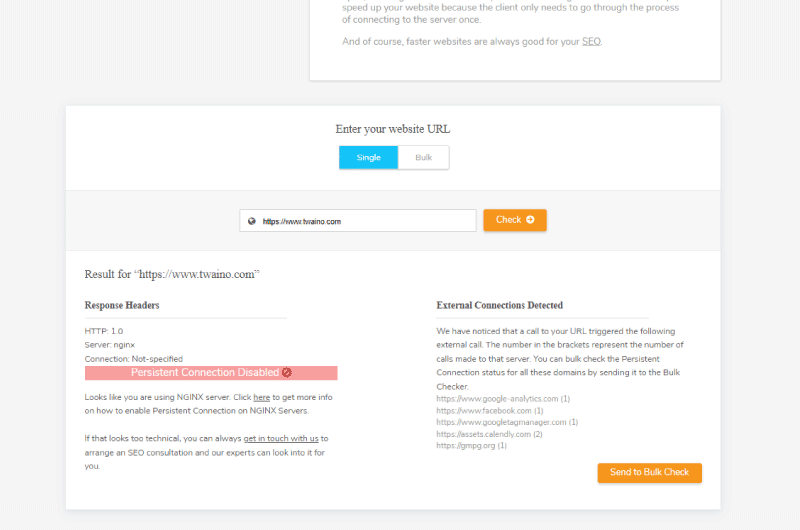 Persistent Connection
Checker Persistent Connection Checker is a tool from SUPPLE that allows you to check if your website is using persistent connection. It also checks if there are calls from external services on your website and helps you enable persistent connection.
Persistent connection allows the connection between a client and a server to remain open, allowing multiple files to be transferred over a single connection. This speeds up your website because the client only needs to go through the server connection process once.
The persistent connection checker lets you know if you have this persistent connection. It also offers you to activate the persistent connection if this was not done.
The purpose of this article is to provide answers to the following questions:
Why use a persistent connection and for whom?

How to use the persistent connection checker to check if your site is using persistent connection?

How do I enable persistent connection?
Why use persistent connection and who is it for?
Today, the ranking of web pages is done by Google based on several factors including page speed and page optimization. After an analysis of two websites, one of which comes from a persistent connection server and the other from a non-persistent connection server, the following observation has been made.
You can notice on these two graphs that when a website has a server with Connection, each of its resources is loaded by a new connection. This is indicated in the waterfall chart by the orange bar. The advantage of loading resources through a new connection is that they increase your page speed.
The server has the ability to send subsequent requests from the same server and the same connection, when your page has a persistent connection server. This system allows you to load your page faster and saves you from wasting your time logging in again each time. Thus, to have a
better referencing
, it is necessary to have a good loading speed, and less reconnections to the server.
The persistent connection
respects the standards of a good referencing hence its usefulness on your servers.
Persistent connection is mostly for anyone with websites, bloggers, web developers. It is intended for individuals and businesses.
How to use the persistent connection checker to check if your site is using persistent connection?
To see if your website supports persistent connection is very simple. You just have to follow the different steps below:
Fill in your website in the URL field on the tool's home page
Click on the verify button to launch the verification
If you do not have good internet speed, the process may take some time.
The tool will take the time to analyze and give your status
After analysis, the persistent connection verification tool will certify whether your persistent connection is activated or deactivated. Then, if it is activated, this would mean that your host has activated the persistent connection. If necessary, the tool will help you activate your persistent connection according to your server.
How do I enable persistent connection?
The persistent connection is activated differently from one server to another. According to each server, here is what to do.
Apache server with the .htaccess extension
To activate
the persistent connection on Apache,
go to FTP on your server and in the root folder, search for the .htaccess file.

Once found, save the file

In a code editor of your choice, open the .htaccess file and put the following code which will allow the activation of the persistent connection:
<IfModule mod_headers.c> 
    Header set Connection keep- alive
</IfModule>
Delete the old file so you don't confuse it with the new one you are going to download now.

Wait a few moments and check if the persistent connection is thus activated.
Apache server with httpd.conf extension
With the httpd.conf extension on Apache, change your configuration file to enable
persistent connection
.
A few parameters need to be changed here. First, you must activate your KeepAlive by setting it to "KeepAlive on". Then you have to on "MaxKeepAliveRequests" set the maximum number of requests to allow during persistent connection by setting it to "MaxKeepAliveRequests60". Finally, the server must wait for new requests. To do this, set your "KeepAliveTimeout" to "KeepAliveTime3" which is the waiting time.
This is how your persistent connection will be enabled on Apache with the httpd.conf extension.
NGINX server 
Browsers with NGINX server normally have persistent connection enabled unless your browser is not updated. However, on older browsers it can be disabled with the
keepalive_disable directive in ngx_http_core_module
. If by default it is set to msie6, do not change anything. Not against, if it is disabled on your modern browser, contact your Webmaster or host. After that, if it is possible to delete it, you do so and if so, it will tell you how to proceed. Make sure persistent connection is enabled.
LiteSpeed ​​Server
On LitSpeed ​​servers,
persistent connection
is enabled by default. Adjust your KeepAlive, the number of requests allowed and the time to wait for new requests during a persistent connection. To do this, go: to the LSWS Admin Console section, then click on "Server" and then on "Tuning" and on "Connection". Thus, you can configure your persistent connection. Now test your site to make sure it has sticky connection enabled.
Microsoft IIS Server
To enable
persistent connection
on Microsoft II, follow these steps:
Go to IIS Manager.

Double click on "HTTP Response Header" found in "Feature View".

Next, click on "Set common headers" in "Actions pane".

To finish the configuration, go to the "Set Common HTTP Response Headers" dialog box, and check the "Enable HTTP keep-alive" box, and finalize with the "OK" button.
So, you have persistent connection enabled on all your servers with this tool. Don't forget to recheck your site after activation to confirm. The Persistent Checker is free, so you can test all of your sites and invite your colleagues to follow in your footsteps. The
good SEO
of their web page depends on it.
Videos : Check Persistent Connection
Images : Check Persistent Connection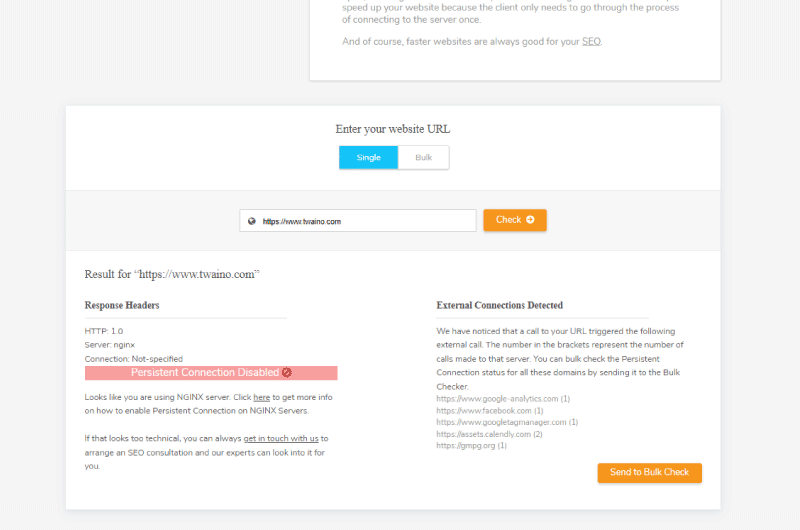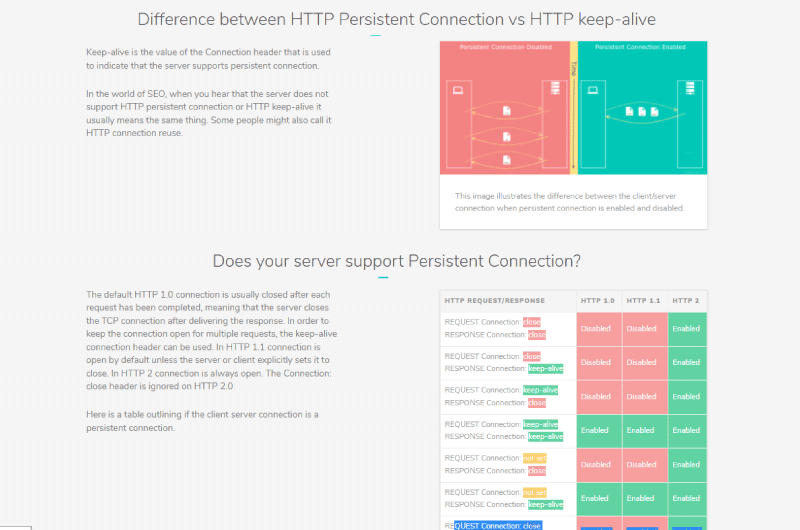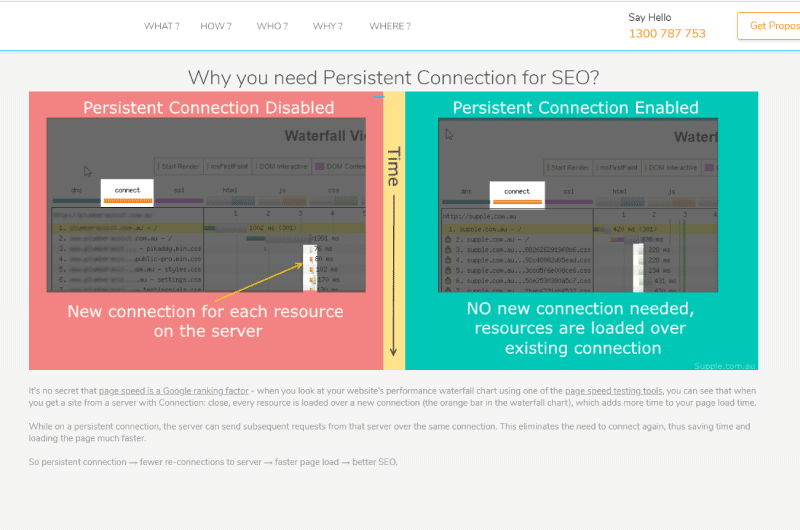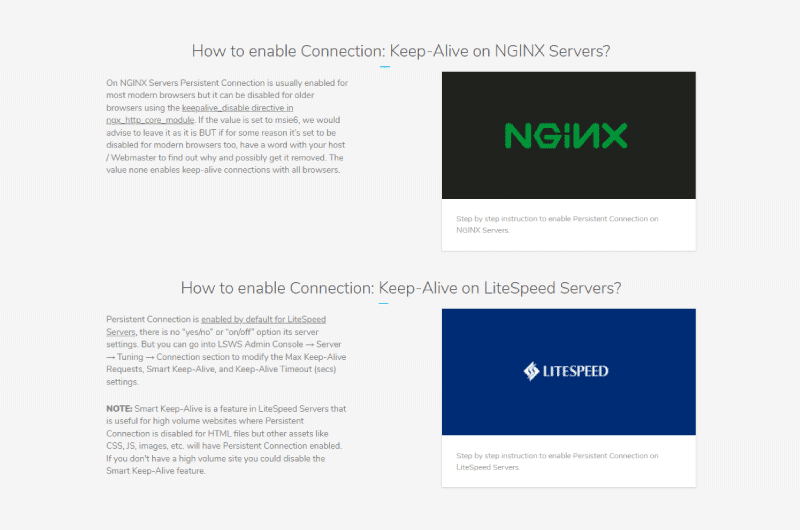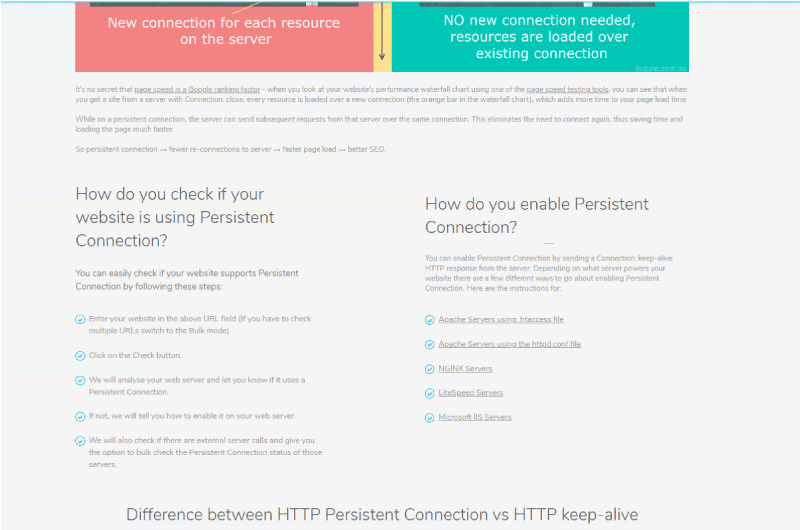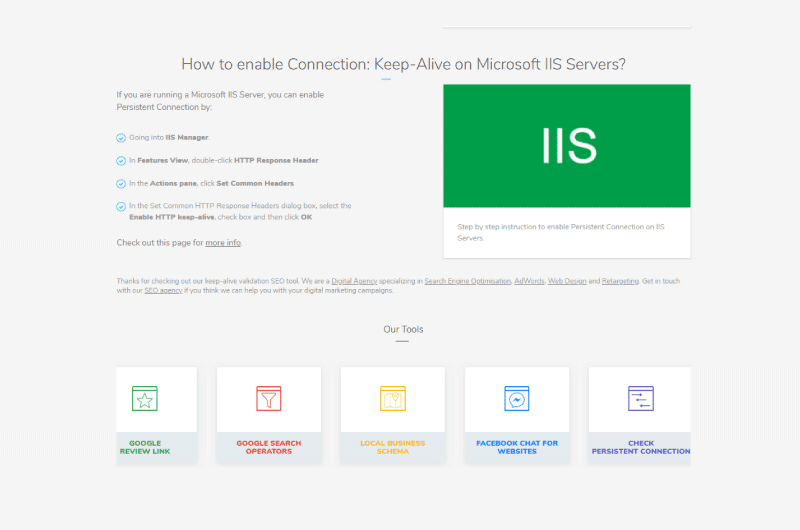 Company : Check Persistent Connection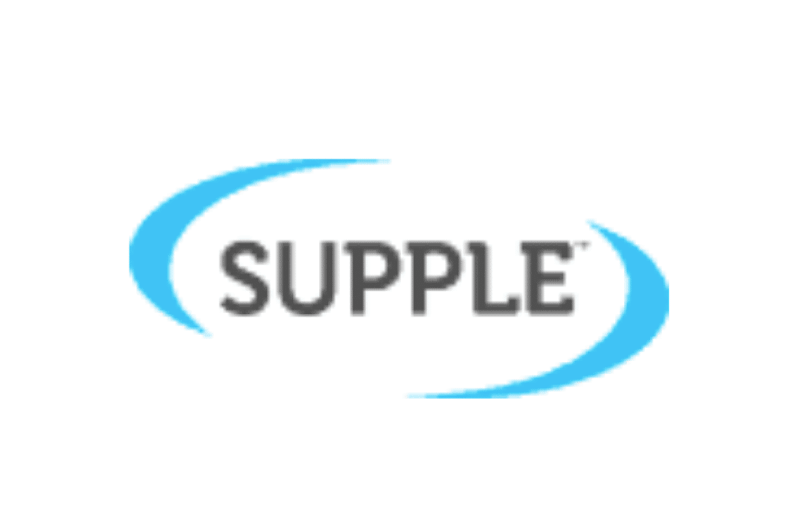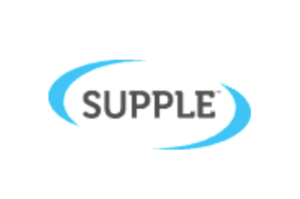 Supple is an Australian Tech agency specializing in SEO. 
She supports companies in their quest to improve their SEO, and this since 2012. Supple gets closer to its customers by offering them a quality service that defies all competition. 
The Supple team embodies 5 fundamental values ​​which are:
respect for the customer;

the quality of work;

learning;

positivity;

integrity.
To carry out its strategy, Supple uses state-of-the-art SEO tools, which are very effective and fast, including content management tools, rank tracking tools and keyword tracking software. 
The agency also offers a tool for Client and Server relations. Thanks to the latter, you can check the connection status of a website. It is possible to check multiple URLs with this tool.
Contact : Check Persistent Connection
Social Media : Check Persistent Connection
Others Tools : Check Persistent Connection
Alexandre MAROTEL
Founder of the SEO agency Twaino, Alexandre Marotel is passionate about SEO and generating traffic on the internet. He is the author of numerous publications, and has a Youtube channel which aims to help entrepreneurs create their websites and be better referenced in Google.