SEO Technical Audit | Zadroweb
Short description : SEO Technical Audit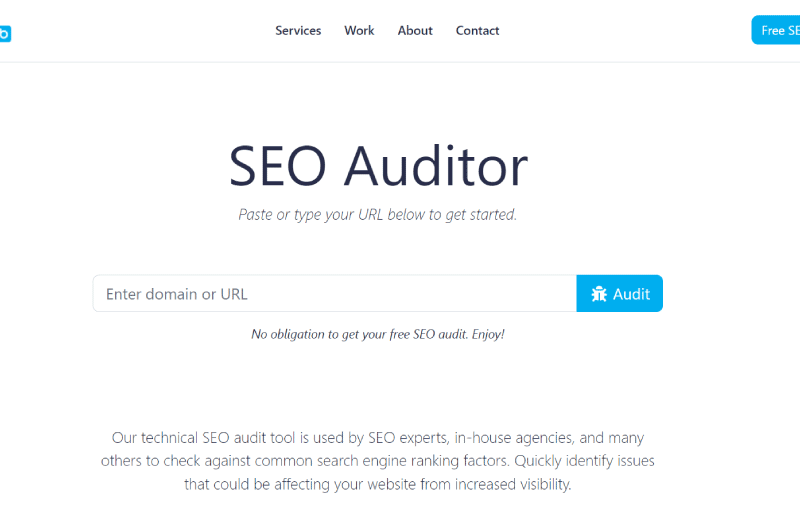 A free SEO auditor that provides high-level SEO insight into your site.
Long Description : SEO Technical Audit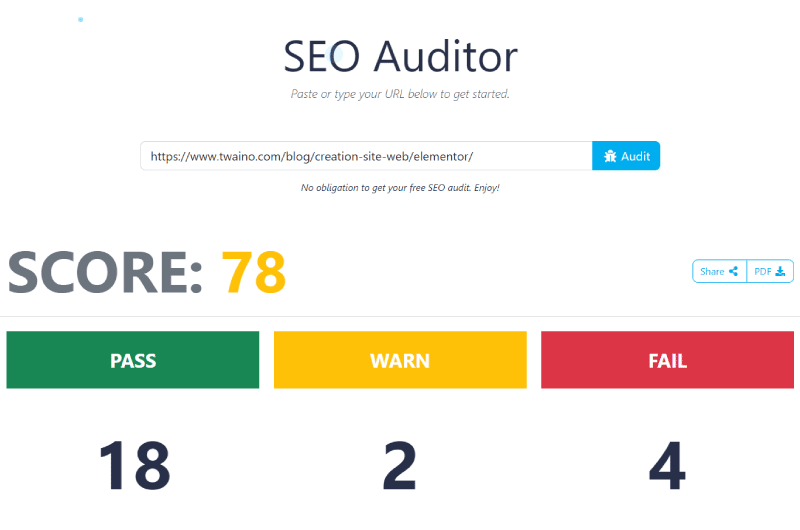 Description Zadro Web SEO Auditor
Zadro Web SEO Auditor is an SEO audit tool that can analyze several technical aspects such as sitemaps, robots.txt files and other useful factors to improve the ranking of the site. 
What is Zadroweb? 
Zadroweb Seo Auditor is a website analysis tool to detect common SEO issues that undermine a website's ranking on search engine pages. 
For each audited site, Zadro Web provides a basic SEO analysis report to assess the health of the site. 
The tool also provides an SEO score to help you get an overall idea of ​​site performance. 
You also have other important SEO scores such as: 
Page Authority and Domain Authority from Moz 

PageRank and PageSpeed ​​from Google. 
Zadro Web SEO Auditor: How to use the tool? 
Using the Zadro Web SEO audit tool is very easy to learn and only takes a few seconds. 
1. The SEO score 
After a few seconds of processing, the tool will display on the screen: 
An overall score on your site's SEO performance. The closer this score is to 100, the better your website performs.
You also have 3 other scores associated with color indicators: 
Green
to designate the number of well-optimized factors encountered on your site. These factors are already working well and do not necessarily need to be reviewed. 
Yellow
to denote the number of moderately optimized factors on your site. These factors require your intervention to be well optimized. 
Red
to denote the number of unoptimized factors on your site. These are potentially dangerous factors that can affect your site's ranking on the SERPs. They must therefore be resolved as a priority. 
2. Overview of the SEO performance of the site 
As you challenge the page down, you will discover a section where you can: 
See an overview of the audited page 

Discover the main keywords targeted on the page and its SERP ranking on each of these words 

Find out Domain Authority

out Page Authority score 

site load time 

Check Google PageSpeed ​​score
3. Inbound links 
In this section of the Zadro Web audit report, you have the total backlinks that point to the site with the source of each link and associated anchor text. 
4. Meta Analysis
The meta analysis section of Zadro web allows you to analyze the quality of optimization of the Title, Meta Description, Meta keywords and Robots tags. 
By clicking on each tag, you can pull down the ribbon and discover the suggestion offered by the tool to help you optimize this particular tag. 
5. Accessibility 
In the ACCESSIBILITY section, you can find out if there is a valid XML sitemap and Robots.txt file on the audited site. 
By scrolling down each ribbon, you will also access recommendations offered by the tool to help you optimize these two elements of your site. 
6. On-Page SEO 
Zadro Web also offers a section dedicated to on-page SEO of the audited site. 
In this section, you will discover the optimization status of certain on-page aspects such as: 
Header tags 

Insertion of keywords into the URL URL 

usability

Canonical URLs 

ALT tags images and filenames. 
By scrolling down each element, you will be able to access useful advice for its optimization. 
7. Social Networks 
This is the last section of the Zadro Web audit report that specifically concerns social networks. 
You can check if the site includes: 
Open Graph 

tags Twitter Cards tags 

And links to your profiles on the various social networks. 
Get more tips by unrolling each ribbon. 
In order not to lose this data, the tool offers you the possibility of exporting the audit report in PDF format. 
To do this, click on the PDF button located next to the Global SEO Score. 
You can also share this report on Facebook, Twitter or by email. 
Zadro web: Integrations
The Zadro web SEO audit tool is a SAAS (software as a service) solution. That is to say that the tool is accessible from your usual web browsers (Chrome, Opera, Firefox, etc.). 
And is functional on all operating systems (Windows, Mac, Android, iOS…). 
Zadroweb: Who is the tool intended for? 
Zadro web's technical SEO audit tool can be used to quickly detect SEO issues that affect a website's SEO performance.  
So if you want to check for any SEO errors that are on your website, the tool can be useful to you. 
Zardroweb can also be useful for SEO specialists and SEO agencies who are responsible for client websites.
Zadro Web SEO Auditor: Pricing 
Zadro Web's technical SEO audit tool is available free of charge and allows you to download a PDF report. 
Zadro Web SEO Auditor: Features 
Shows website loading speed and Moz PA and DA scores 

overall SEO score with color indicators to denote hits, warnings and potential dangers on the website

Providesthe Google PageSpeed ​​score

Displays the top 10 organic keywords for which the site ranks better on the SERPs

Allows to check if there is a valid sitemap on the site as well as the status of the robots.txt files

Allows to check the presence and status of Open Graph tags and Twitter cards as well as the links of your accounts on social networks

Check for missing SEO tags (title, description, image, robots)

Allows you to check the quantity and quality of backlinks pointing to the site with the sources of the referring sites and the anchor texts used

Allows to check the On-Page optimization factors 

Offers recommendations and advice to improve each aspect audited on site
Videos : SEO Technical Audit
Images : SEO Technical Audit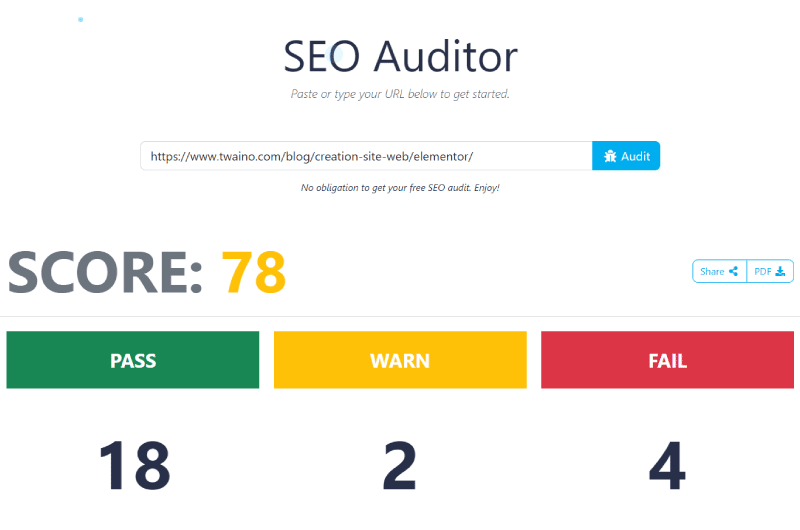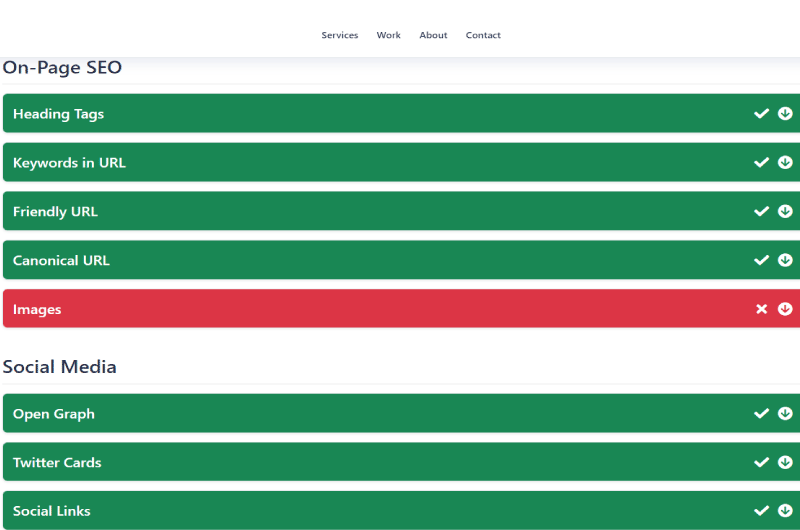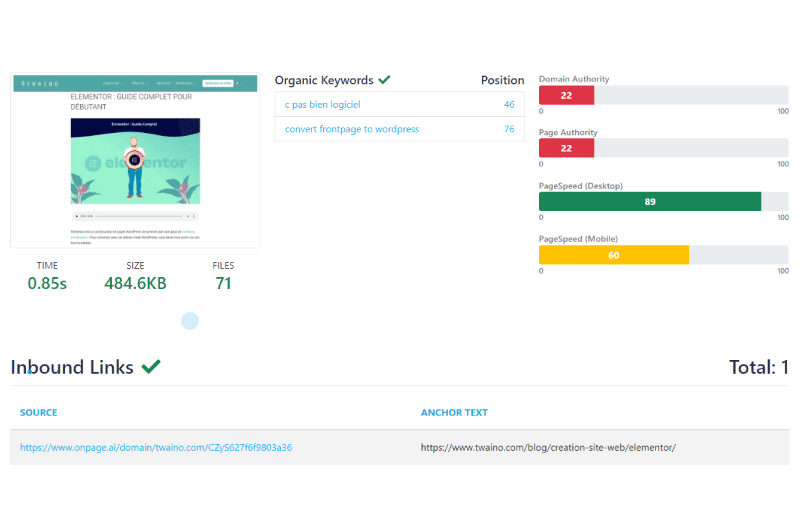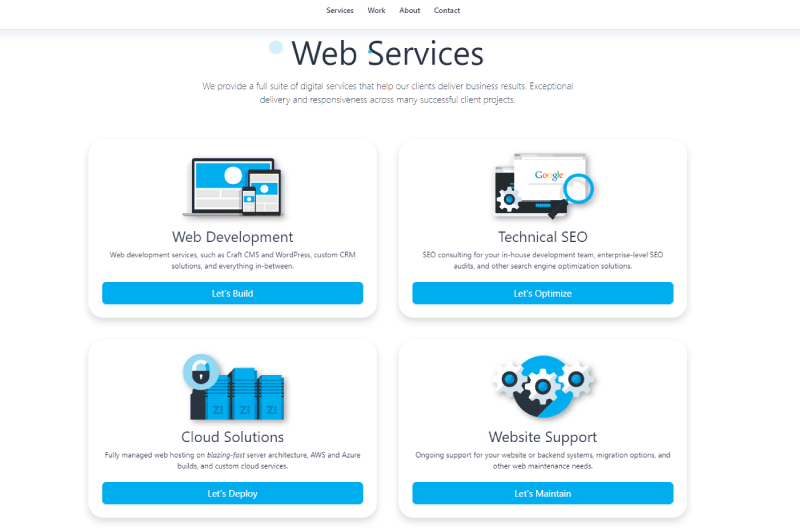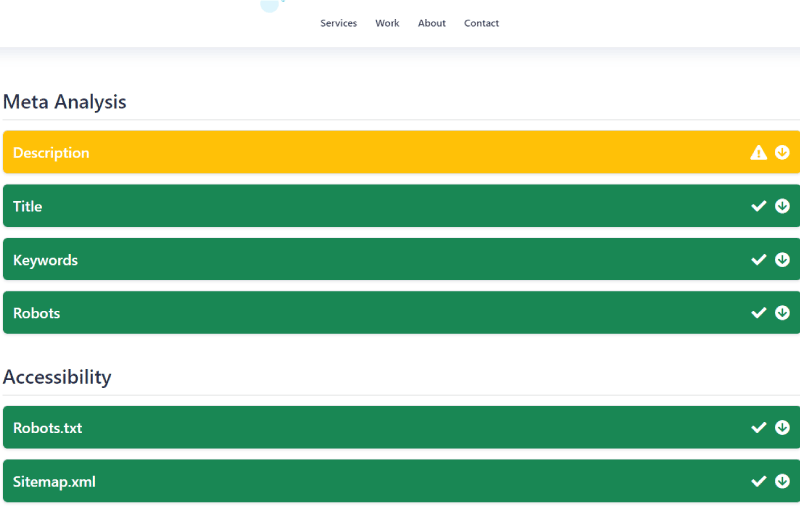 Company : SEO Technical Audit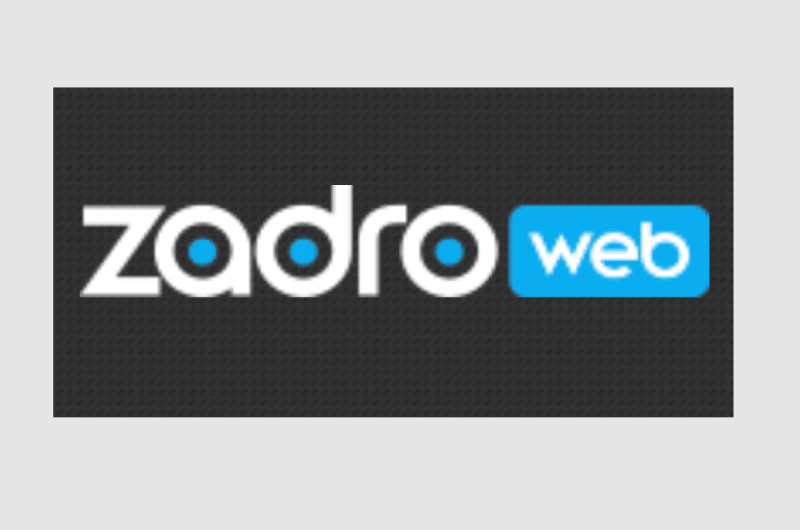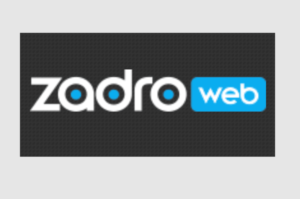 Zadroweb is an SEO platform created in 2007 by Dario Zadro. It allows you to build websites with integrated SEO features. 
In particular, it provides complete web development services to agencies and marketers, in order to ensure better optimization of their sites. 
Zadroweb also has a free SEO auditor, which provides high-level SEO insight to many sites. This tool helps SEO experts and general site owners to check common search engine rankings. 
It also allows them to identify the major problems to which their websites could be exposed. Zadroweb also provides SEO advice for internal development teams. 
It also provides them with cloud computing web hosting solutions. The platform offers companies in general the various solutions they probably need to improve their visibility. 
It uses state-of-the-art technologies and is one of the reference platforms for SEO audits.
Contact : SEO Technical Audit
Social Media : SEO Technical Audit
Others Tools : SEO Technical Audit
Alexandre MAROTEL
Founder of the SEO agency Twaino, Alexandre Marotel is passionate about SEO and generating traffic on the internet. He is the author of numerous publications, and has a Youtube channel which aims to help entrepreneurs create their websites and be better referenced in Google.