Scraper | Chrome Web Store
Short description : Scraper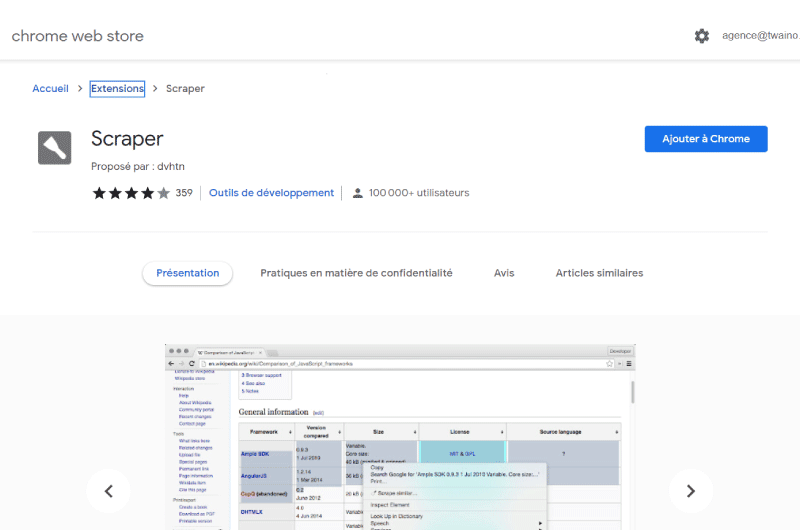 Scraper fetches data from web pages into spreadsheets.Scraper is a very simple (but limited) data mining extension to help with online research when you need to quickly get data in spreadsheet form . It is designed as an easy-to-use tool for intermediate to advanced users who are comfortable with XPath.
Long Description : Scraper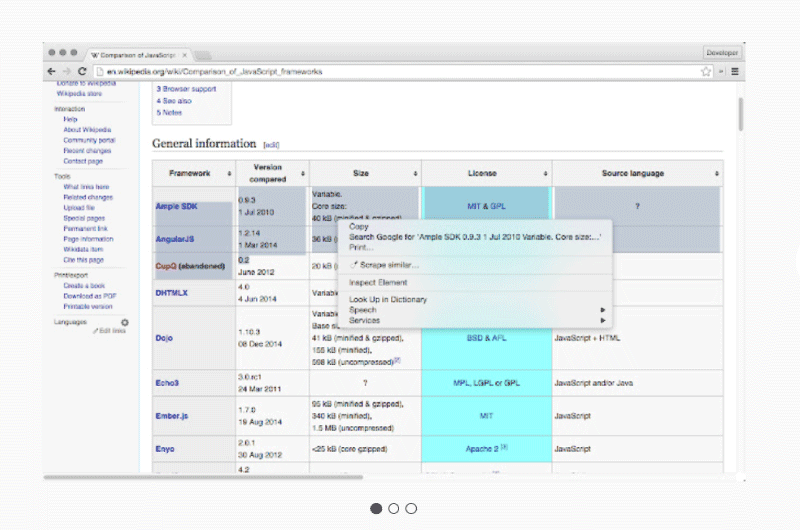 Description 
After a search on Google, the search engine returns results that can take several forms: profiles, documents, list of URLs, images, web pages, etc.
Manually browse and sort all this data in order to identify those that seem to you really relevant can be quite a tedious and sometimes inefficient task. 
Scraper is a tool that allows you to precisely extract the data that is useful to you from websites. 
What is web scraping? 
Scraping is a process of extracting public data from a website and organizing it on a spreadsheet. It can be any type of data: text, images, links, tables, etc.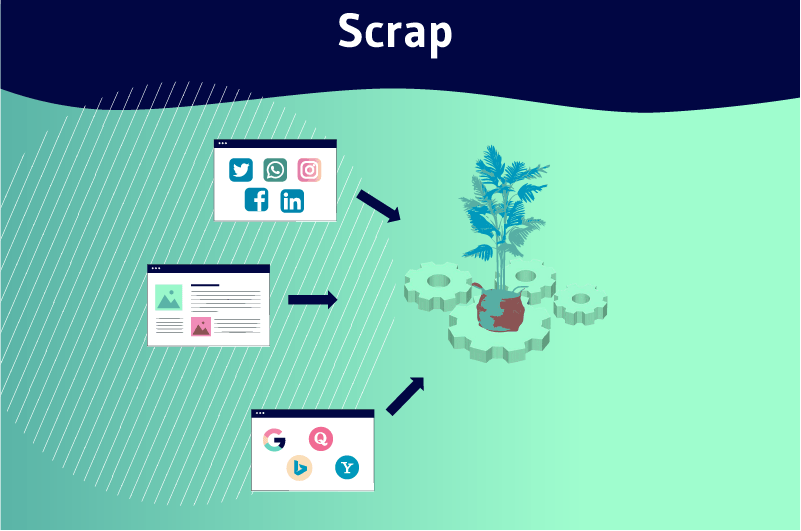 https://www.twaino.com/definition/s/scrap/
Generally, the scraping technique is used to get price and product reviews, generate leads, monitor blog posts, etc. 
What is the Scraper Tool? 
Scraper is an easy-to-install crawler extension that lets you quickly get web data in spreadsheet form.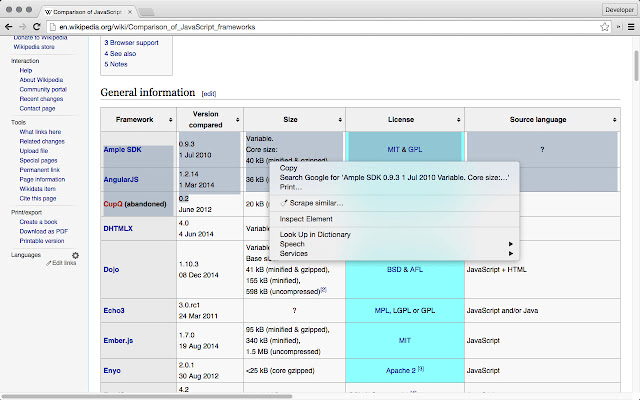 Source:
Web Store Chrome
The tool is available as a Chrome extension that you install on your browser. So whenever you visit a website, Scraper lets you extract the available data and convert it to a spreadsheet. 
Even though the tool has some limitations, if you are looking for a way to make it easier to collect information online, Scraper can be a good choice. 
Why use Scraper? 
Unlike cloud-based scraping software that needs to be installed on your computer, Scraper is a lightweight extension that integrates with your web browser and takes up less resources. 
Moreover, the tool is accessible for free without any freemium plan. 
Who is Scraper for? 
Scraper is an easy to install extension. However, it is important to remember that the tool is much more intended for those who have knowledge of XPath. 
Indeed, you will be more comfortable when using Scraper if you have a bit of Xpath skill.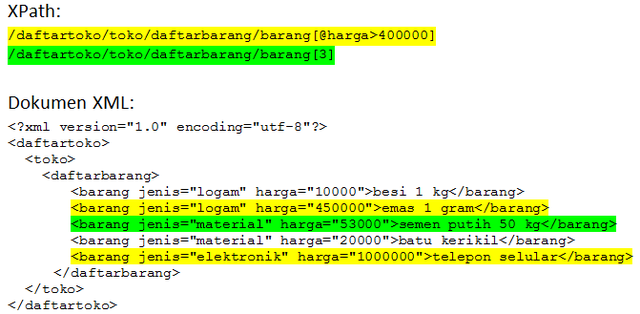 Source:
Wikipedia 
Which makes Scraper a tool much more aimed at intermediate or advanced level users. 
However, even without any special skills, you should be able to copy data to the clipboard or export it to a sheet of Google Sheet without difficulty. 
Scraper: The features
The features of the Scraper extension evolve over time, from one version to another: 
Version 1.7
Ability to copy data to the clipboard (as values ​​separated by tabs)

Upgrade for Google Docs export Upgraded 

to version 2 and added online store promotional images
Version 1.6
Fixed spreadsheet titles ending in colons when exporting

Added other minor fixes
Version 1.5
Version 1.4
Added presets functionality 

Smaller xpaths are automatically generated

Line breaks are now taken into account in export files 

Table selector is revised to ignore lines that do not contain TDs 
Comment use Scraper? 
To get started, head over to the Chrome Web Store and then search for the

Scraper extension

. 

Click the "Add to Chrome" button to install it on your computer.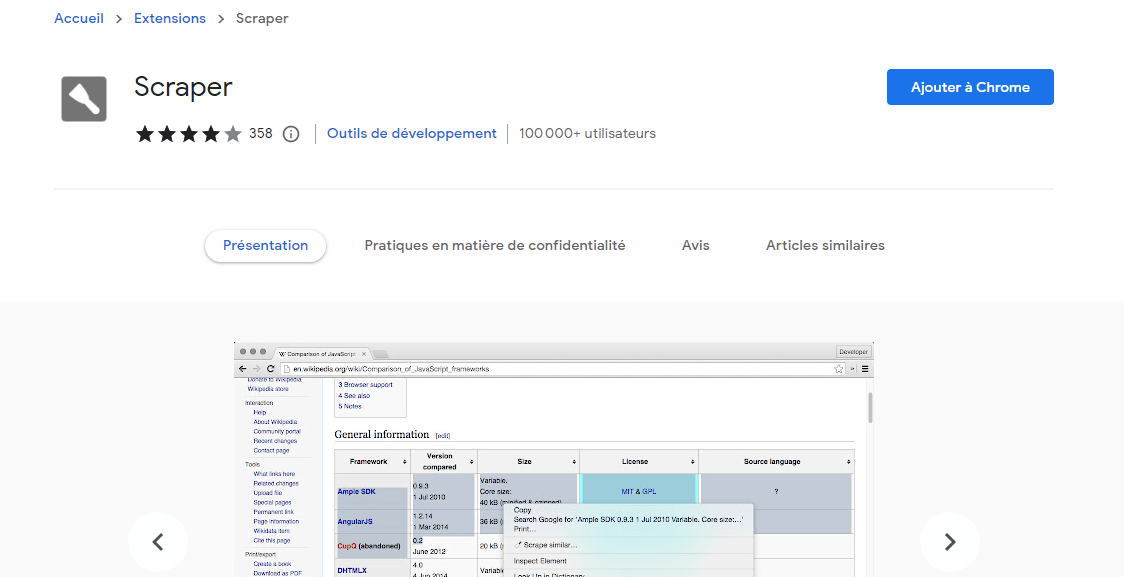 Unlike most extensions, Scraper stays grayed out in the list of extensions you have installed on your browser. 
That is, you cannot click on the Scraper icon to access the tool's features.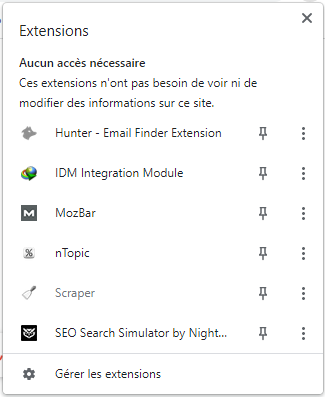 Instead, you'll notice a new option in the context menu when you right-click on a webpage. This new option is labeled "SCRAPE SIMILAR".  

To test how the tool works, we will attempt to extract data from this
Wikipedia page
. 
This is a page that lists all sovereign states with information such as their membership in the United Nations system and other additional information about their status and recognition of sovereignty.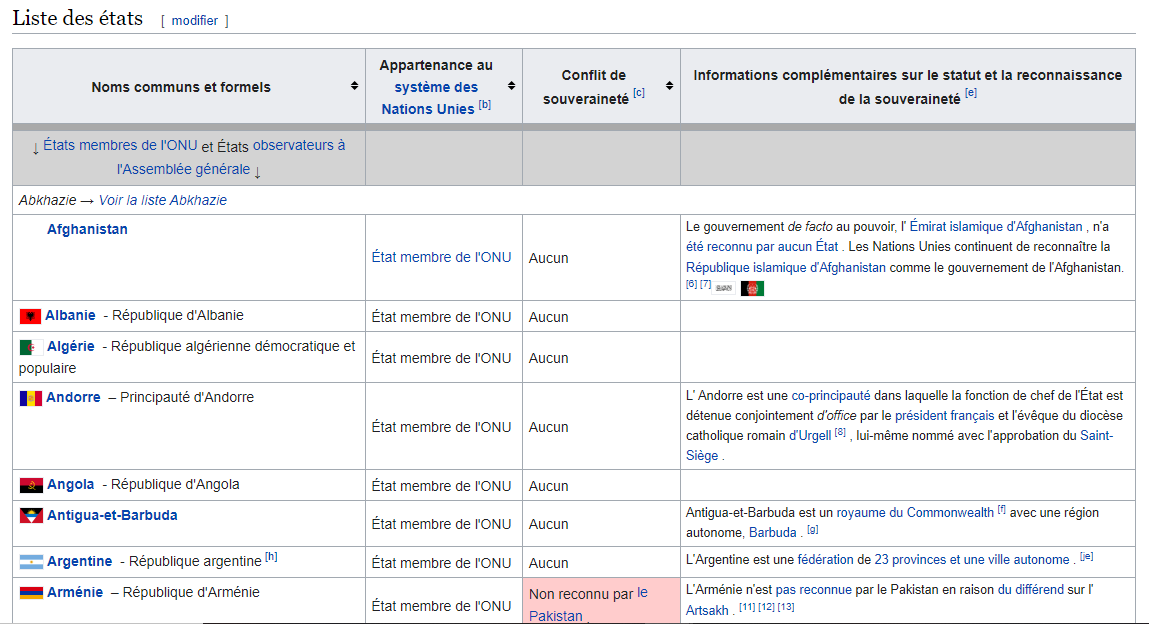 Right-click on a line and then click on the new "SCRAPPE SIMILAR" option. A new pop-up window should appear on the screen. 

You can then choose to click the "Copy to Newspaper" button to paste the information into a spreadsheet.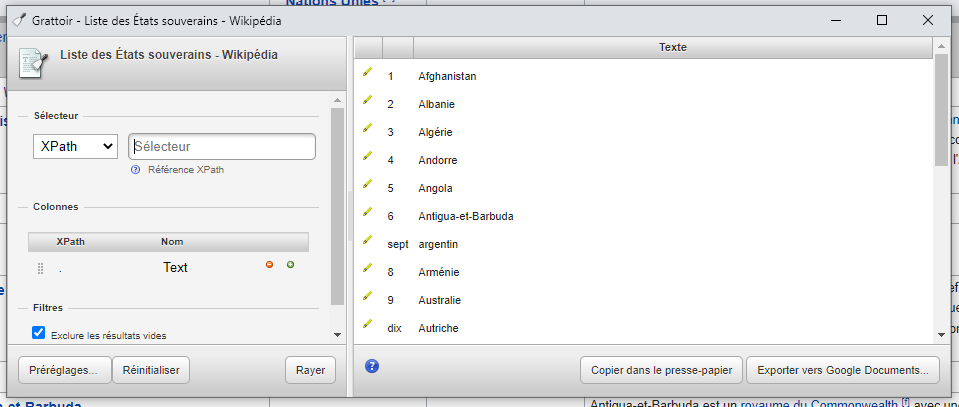 As you can also choose to click on the "Export to Google Document" button to extract the data to a Google Sheet spreadsheet. 
For those who are familiar with Xpath or jQuery, you can use other features of the tool to go further.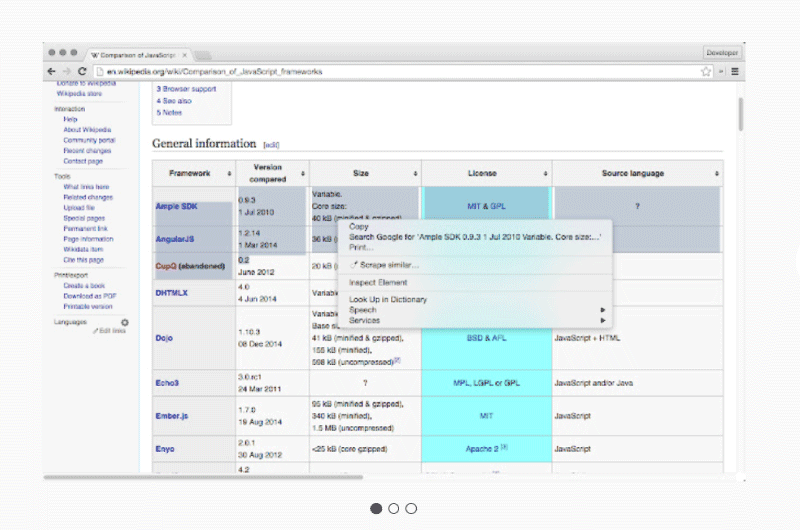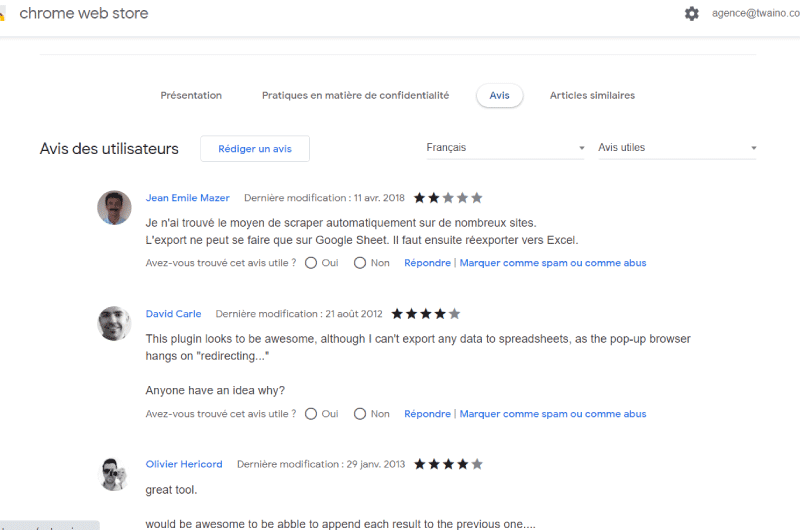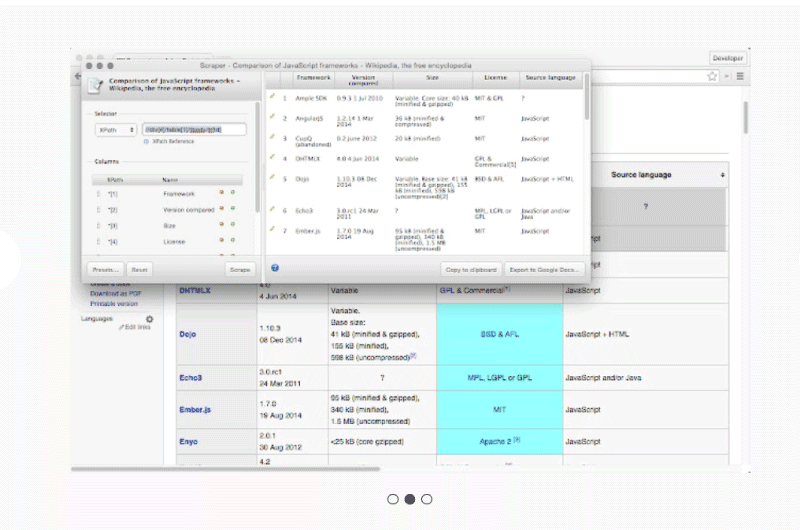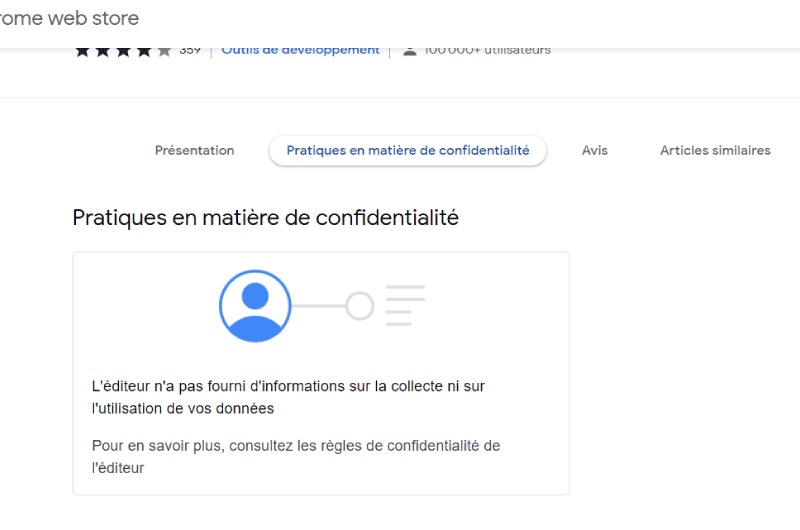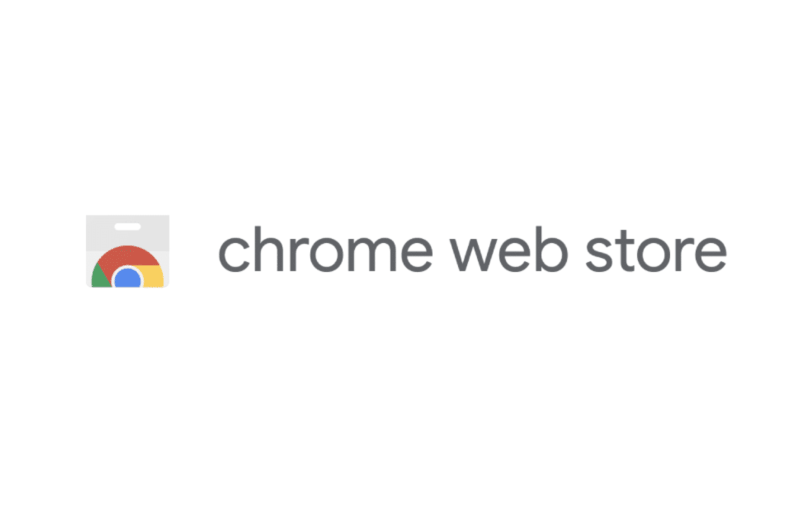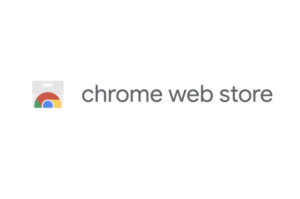 Alexandre MAROTEL
Founder of the SEO agency Twaino, Alexandre Marotel is passionate about SEO and generating traffic on the internet. He is the author of numerous publications, and has a Youtube channel which aims to help entrepreneurs create their websites and be better referenced in Google.