Scan Server Ports| Prepostseo
Short description : Scan Server Ports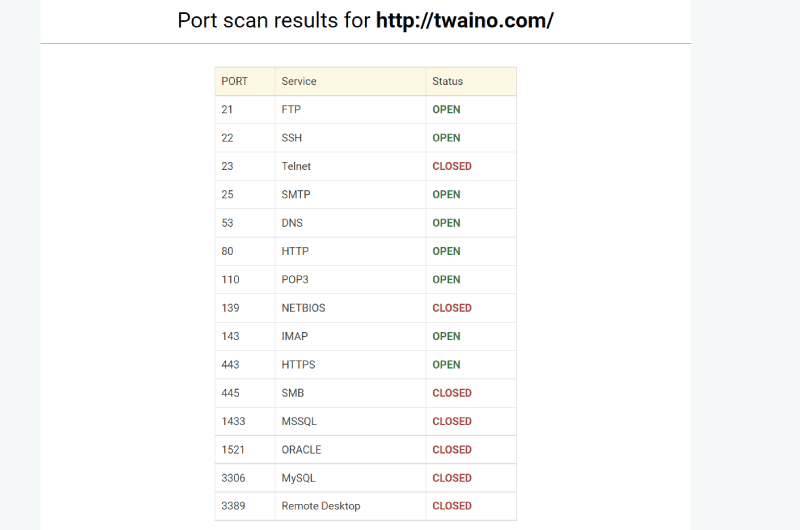 The "Server Port Scanner – Prepostseo" allows web developers to detect vulnerabilities in a connected computer. How to use it ?
Long Description : Scan Server Ports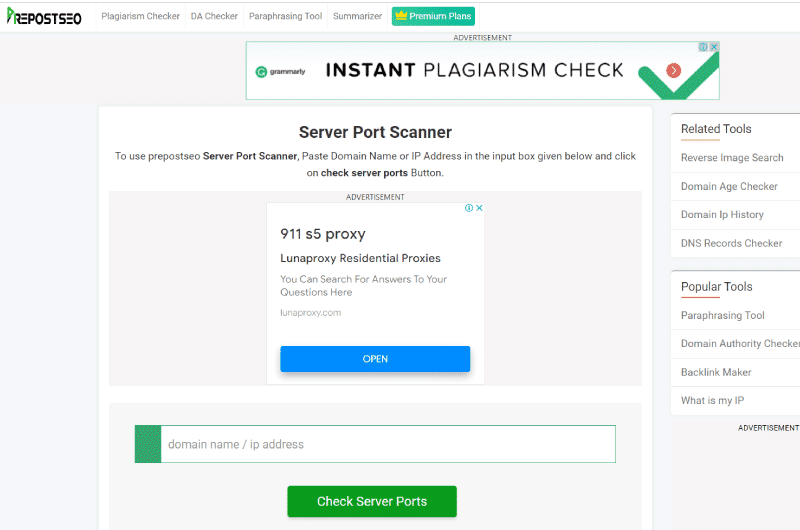 Server Port Scanner
Server port scanning has become a frequently performed operation, both by web security experts and benevolent hackers.
Moreover, according to a study developed by the international organization SANS Institute, port scanning is one of the most widely used techniques in the context of network management and especially to perform network vulnerability analyses.
Although there are many tools offering the possibility of scanning computer ports, some are more effective, quite convenient and are particularly popular with professionals.
Through this description, you will discover Server port Scanner – Prepostseo, one of the most popular port scanning tools for computer security experts.
Server Port Scanner – Prepostseo: clarifications and operating principle
This present description could not begin otherwise than by defining what is the
Server Port Scanner
– Prepostseo and unpacking the operating principles of the latter.
What is Server port scanner – Prepostseo?
Server port scanner – Prepostseo is a computer tool that scans network ports to allow webmasters and computer security experts to determine the status of ports, whether they are open, closed or filtered. Accessible on the Propostseo site, this is a fairly useful online program for diagnosing a network or connectivity problem.
In addition, it also allows to detect the various possible infiltration points on a network and to detect the devices used on a network.
Paying attention to the name "Server Scanner Port", you are probably wondering what a port is. So in order to allow you a complete understanding of the tool, we cannot complete this part without providing you with a brief explanation of the port in question here.
What do I need to know about the computer port?
For a simple definition, the computer port can be thought of as a virtual location from which communications begin and end. A connected computer has a large number of ports (about 131,082 ports), divided into two categories. We therefore distinguish
TCP (Transport Control Protocol) ports and UDP ports.
The most exploited ports in a port scanning process are TCP type ports. They are responsible for
ensure the correct transmission of data, detect and correct errors, and this, from start to finish.
By providing data transmission, TCP ports promote mutual communication between devices connected to the Internet.
How it works
Server port scanner – Prepostseo
?
Like most other port scanners, Server port scanner – Prepostseo has a simple, yet secure and efficient operation. Indeed, it sends a connection request to a port of a computer, then proceeds to record the response that has reached it.
In other words, to work, Server port scanner – Prepostseo sends a network data packet to a group of ports in order to know its status. As you can imagine, the port in question here may be TCP or UDP.
Three different responses are likely to be received after launching the Server port scanner tool. The answer can be:
Open
: The computer responds, announcing that it is listening and open to requests. An open port is a point of vulnerability in a network.
Firm
: The host responds, but reports that no application is listening. In this case, the network has no security flaw at this precise moment.
Filtered
: The computer does not respond to a request. This may mean that the packet was dropped due to congestion or a firewall. In this case, no intrusion can be carried out easily in the network.
In which contexts should Server port scanner – Prepostseo be used?
The reasons and needs for operating a computer port scanner can vary widely depending on how serious the business is and how willing it is to commit to cybersecurity best practices. Nevertheless, there are certain key contexts in which it is important to use Server Port Scanner – Prepostseo. These include:
Successful Vulnerability Assessment Contexts

: A vulnerability assessment is an integral part of any successful cybersecurity program. Thus, performing vulnerability scans and mitigating discovered vulnerabilities contributes to overall efforts to keep company systems and networks secure.
Conformity Development Contexts

: Many compliance standards require vulnerability scans to be performed on a regular basis. Providing auditors with quarterly reports and remediation efforts is part of most audit processes.
D

Situations of establishing adequate security after a major change in an infrastructure

: It is common to perform vulnerability scans on parts of the infrastructure that have undergone a major change in order to ensure the security of newly modified systems. Scans should also be performed after major software and patch deployments.
How to use the Server Port Scanner – Prepostseo tool?
Getting started with the Prepostseo Server Port Scanner tool remains easy. To use it, simply paste the domain name or the desired IP address in the field dedicated to this purpose, and click on the check server ports button. A few moments after this maneuver, you will get an answer on the status of the ports you are looking to analyze.
Videos : Scan Server Ports
Images : Scan Server Ports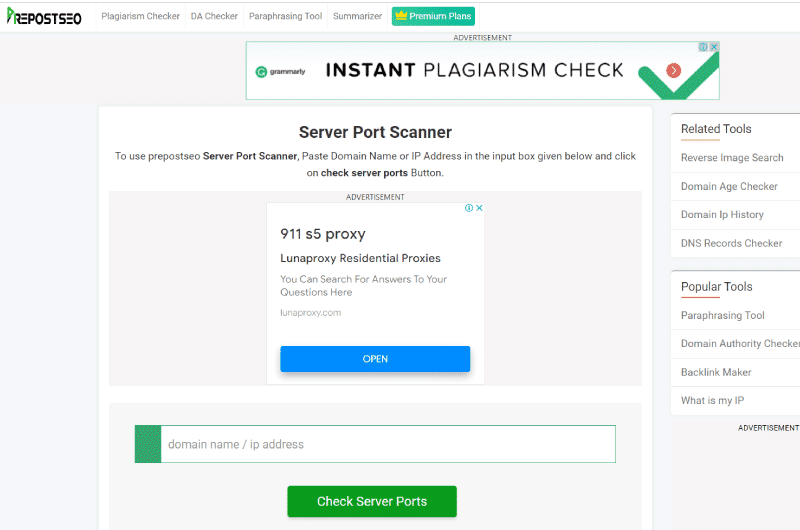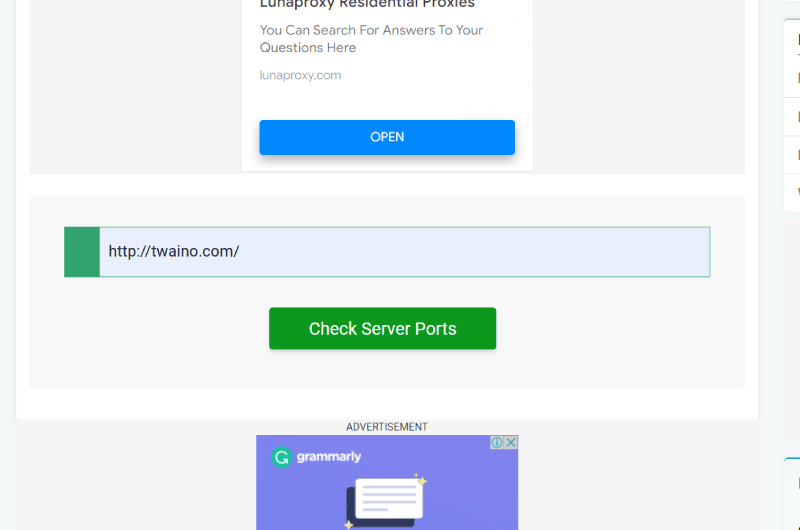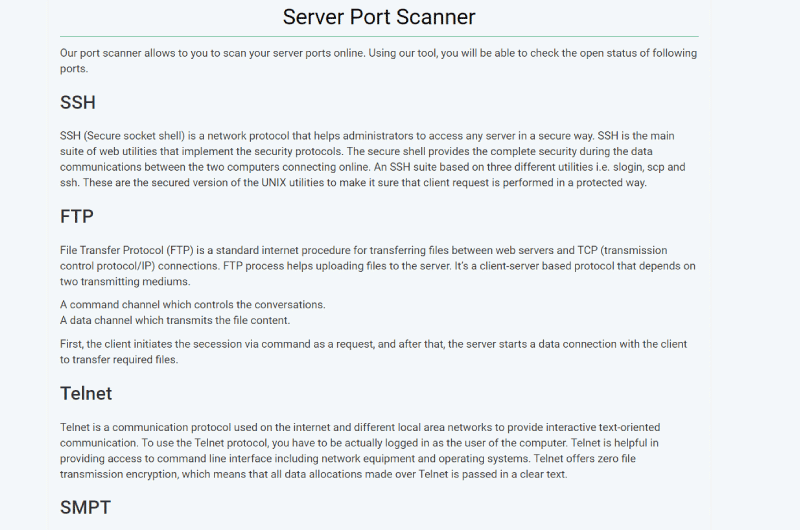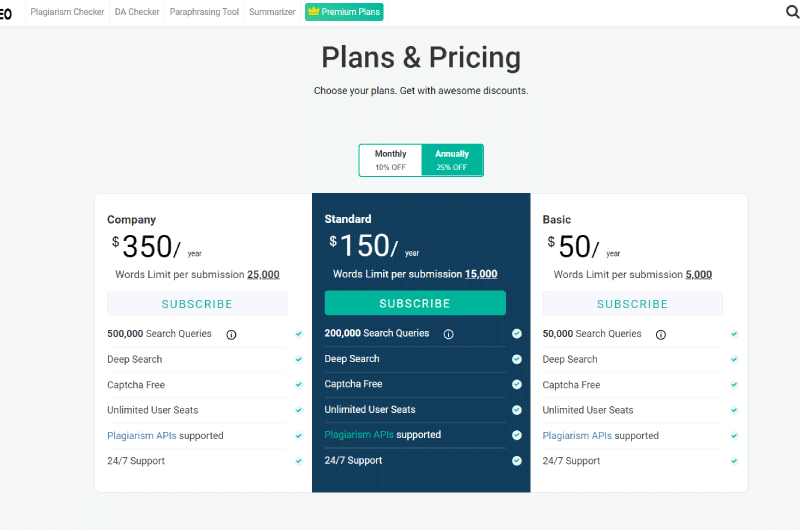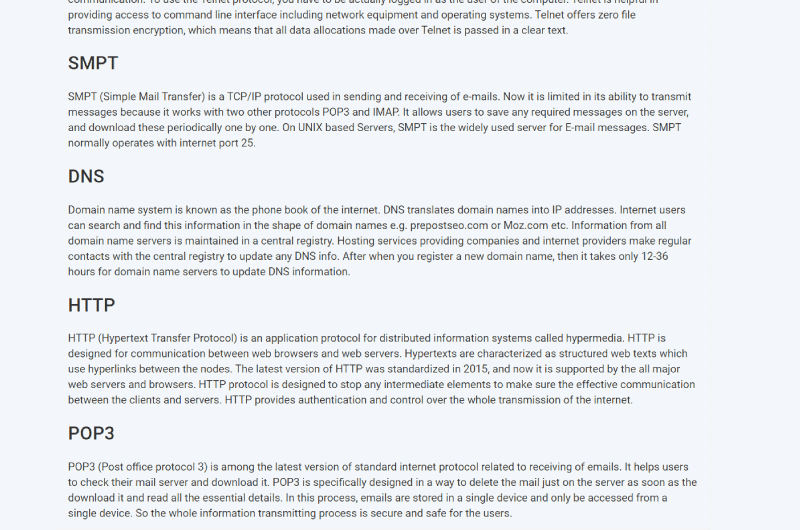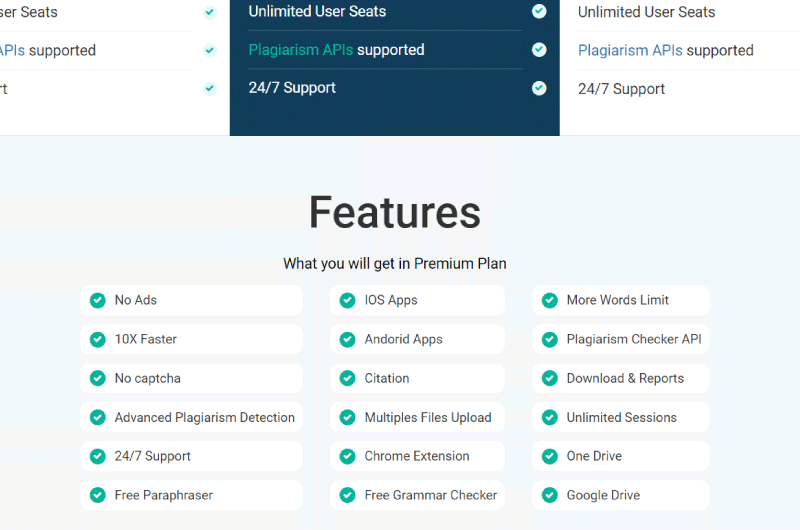 Company : Scan Server Ports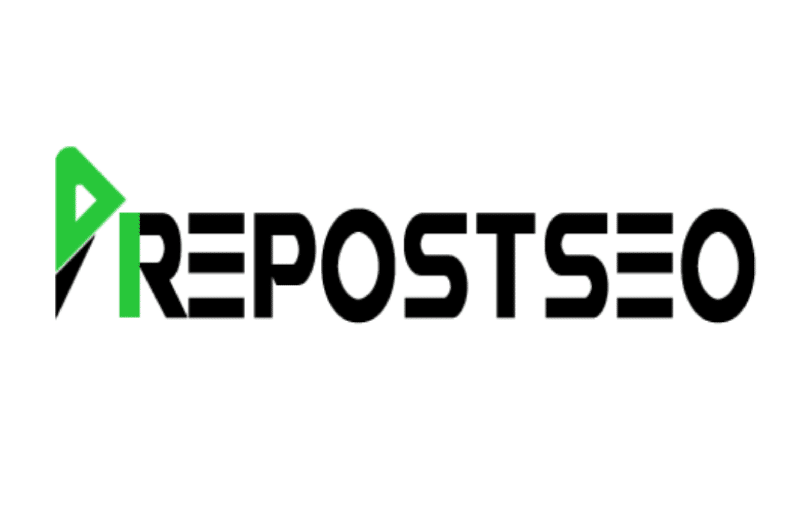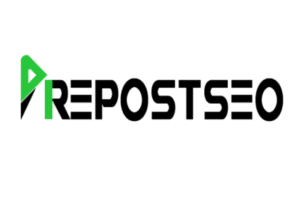 Prepostseo
is an agency founded by
Ahmad Sattar
, a web developer and his AR AS assistant to help
web editors
,
webmasters
and
SEO experts in
creating high-performing articles. 
Its main objective is to improve the content and referencing of websites. For this, it offers free tools to its users so that they can upload content without plagiarism and above all of quality. 
We can cite as tools the
DA Checker
, the
Paraphrasing Tool
, the
Plagiarism Checker
, the
Summarizer
, etc. Thanks to these tools, Prepostseo provides its users with the best SEO solutions. 
Thus, they can easily check: 
The plagiarism rate of an article;

The SEO score of a content;

Spelling and grammatical errors in an article;

Backlinks (return links);

Keyword density;

Domain authority, i.e. the quality of a website;

And much more. 
With these tools, the Prepostseo also helps to reformulate and summarize articles. All this to facilitate the writing of content optimized for the web. 
Contact : Scan Server Ports
Social Media : Scan Server Ports
Others Tools : Scan Server Ports
Alexandre MAROTEL
Founder of the SEO agency Twaino, Alexandre Marotel is passionate about SEO and generating traffic on the internet. He is the author of numerous publications, and has a Youtube channel which aims to help entrepreneurs create their websites and be better referenced in Google.