Twaino : An SEO agency for opticians
The optical market is sometimes a little volatile with trends that have not failed to oscillate especially in recent years. But overall, business for opticians in France is good, if not great
In 2020 alone, 21 million pairs of glasses were sold on the French market, which is an estimated 2,397 pairs sold every hour!
So yes, the demand is there and people are willing to pay a fortune to ensure good visual health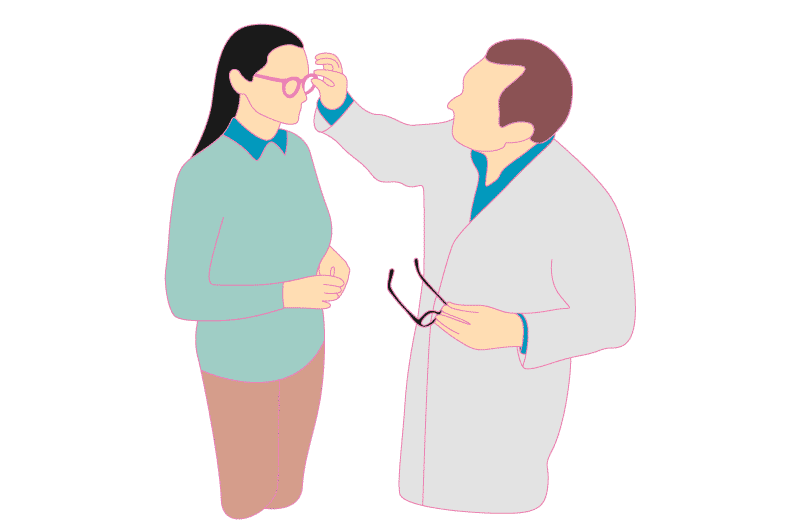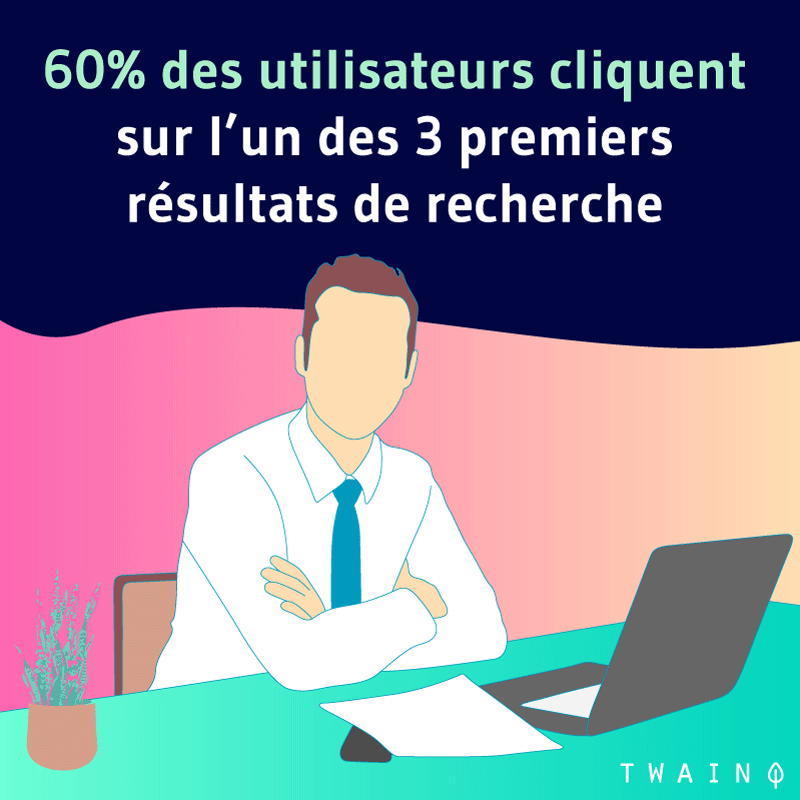 But a major part of these people who want to buy glasses, contact lenses or other optical instruments choose to do their research on the web
And what do we know about web traffic? Well, 93% of all recorded online experiences start from a search engine and 60% of internet users prefer to click on one of the first 3 search results.
Clearly, to truly grow your customer base and make significant profits in the optical market, you no longer have to rely solely on word-of-mouth or any other form of traditional marketing
As an independent optician, you must also rely on digital marketing, especially on SEO which remains the best solution in terms of sustainability and quality of traffic on the web
At Twaino, we are an SEO agency for opticians, able to improve the reputation of your establishment and generate new customers from search engines
But what is SEO in concrete terms? And how do we help our optician clients get more sales?
Let's find out together!
What do we mean by SEO for opticians?
It would be easiest to start by understanding what we mean by SEO. Well, SEO is defined as Search Engine Optimization
The term is used to refer to the set of tools and strategies that can help optimize a site so that it occupies the top positions in search results
By improving the positioning of a website on search engine pages, SEO helps the referenced site to generate more traffic and convert its visitors into customers.
SEO also helps manage the reputation and credibility of a company's brand online
Moreover, it is a proven digital marketing solution that offers the best return on investment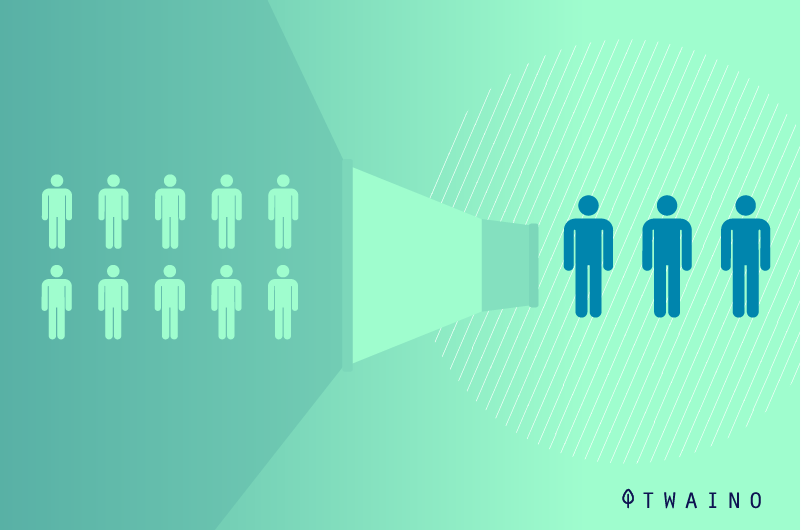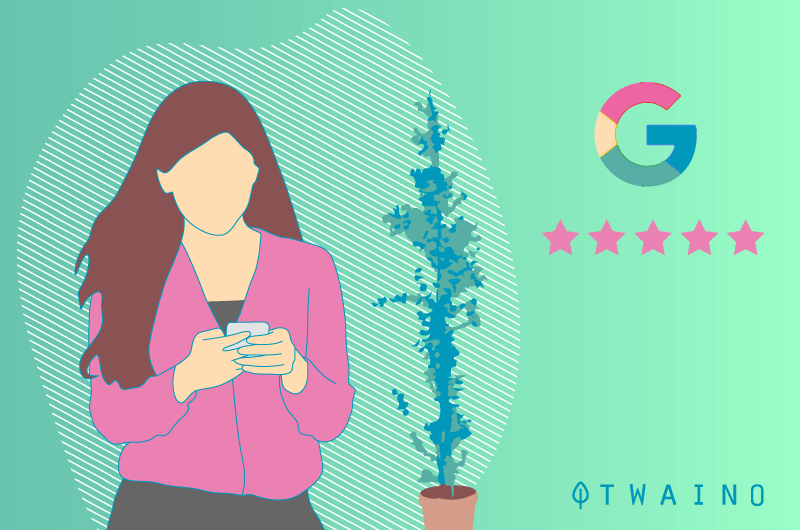 When we talk about SEO for opticians, our previous definition is still valid with the precision that all the strategies used will be adapted according to the opticians' needs in terms of visibility on the Net.
To make it short, let's say that a potential customer goes on Google to search for an optician or an optical store near his location. Your site is well optimized SEO, it appears in the top 3 search results that Google returns
The user clicks on the link to your site and before you know it, he shows up in your store on Monday to get advice and ends up buying a pair of glasses
Now imagine this same scenario repeating itself for several other queries such as
Cheap Men's Sunglasses
Optician appointment
Buy glasses
Optical store nearby
Etc.
Well, if your website could be well positioned on Google for such queries relevant to your business, your clientele and your turnover will be even greater.
3 Benefits of SEO for opticians
The above example is an overview of what SEO for opticians can do for you
But when we look at it in more detail, here are some important benefits you can enjoy by adding SEO to your current marketing strategy:
1. Getting higher rankings in search results
The first benefit of SEO for opticians is to improve your optical center's website rankings in search results
This is an extremely important benefit since sites that appear in the top three Google results capture 75.1% of all clicks the page may receive.
We could compare this presence in the top 3 to the image of a store located at the edge of a noisy street with passers-by flocking in all directions. It is obvious that it will be seen and visited more than a store located in a street where almost nobody passes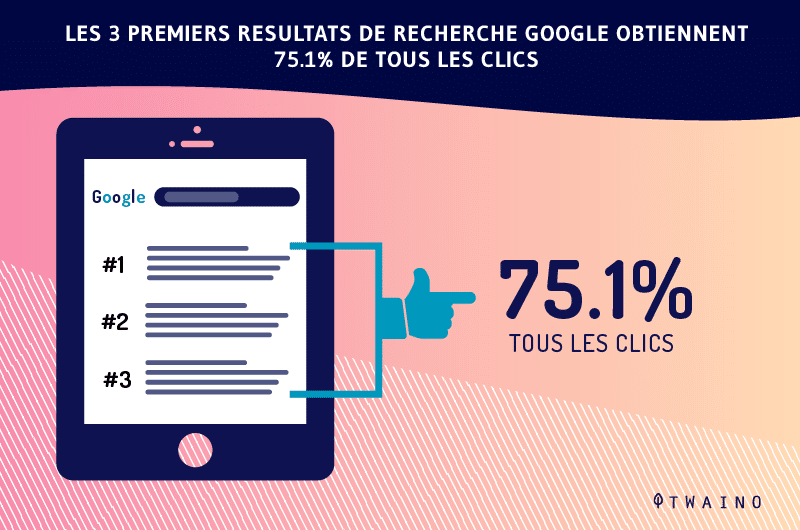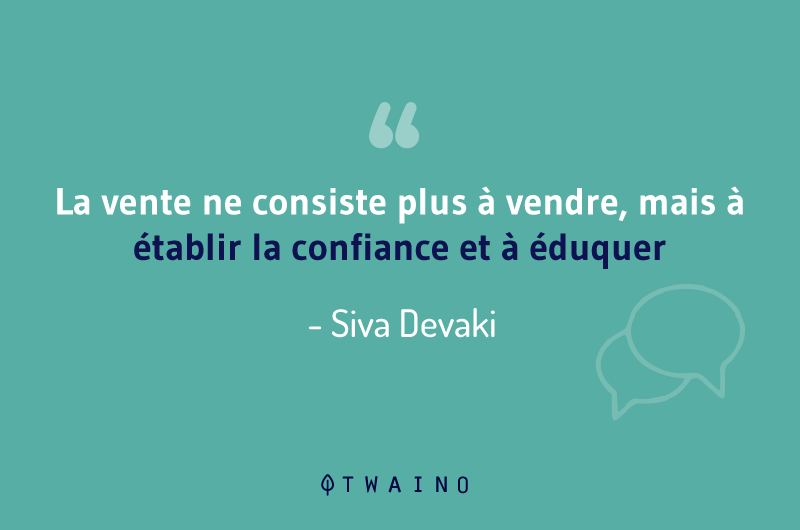 2. Strengthen your presence on the SERPs
It's one thing to appear in the top 3 results, but the hardest thing is to stay there as long as possible.
The fact is that not all consumers will make a purchase decision on first contact. Some users will only contact you on the second visit or even more
That's why it's important to strengthen your presence on the SERPs so that you don't miss these customers on their next visits
Moreover, appearing often in the top of Google rankings for important queries of your sector shows to Internet users the seriousness of your establishment and the good quality of services you offer
Far from all the sales pitches you can make today, trust is a decisive factor that pushes Internet users to consume your products
SEO for opticians will allow you to build this trust by strengthening your presence on several key queries on Google. This will improve the authority and awareness of your site
Your brand will be more considered as a reliable reference in the sector and users will be more inclined to contact you for any need in glasses or other optical instruments.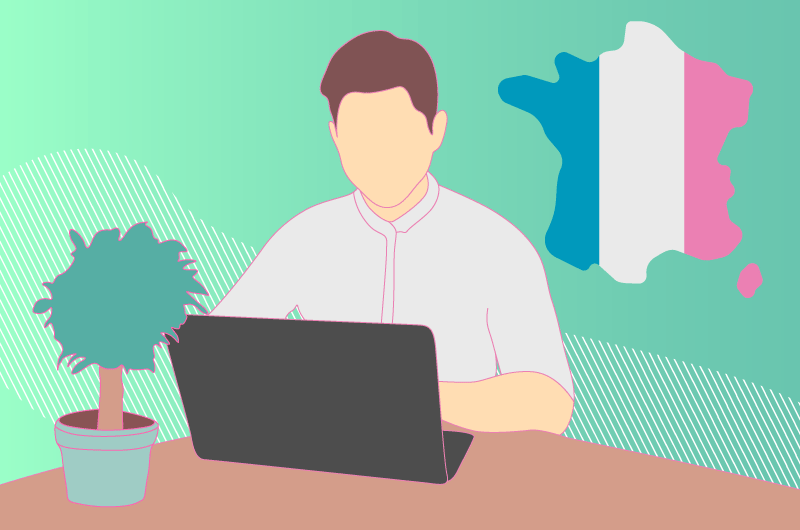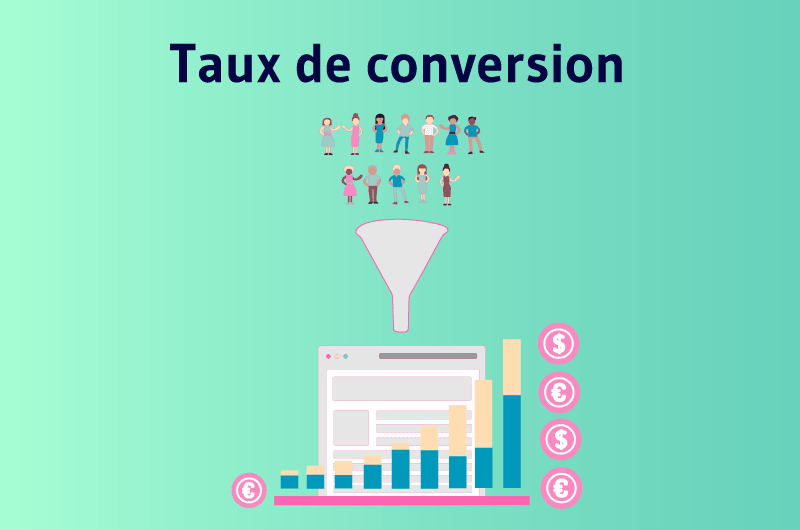 3. Generate more qualified traffic
The other benefit of SEO for opticians that is equally important is coming across people who are searching for your services or products online
With SEO, you can accurately target the keywords that users type in to search for your services and thus reach the ideal profile of visitors who are truly likely to buy your products
You may not know it, but a website selling eyeglasses can get traffic on the Net without recording sales proportional to the number of visitors obtained
So it's not enough to get traffic, but quality traffic that can convert into sales for your optical store.
With SEO for opticians you can get that conversion and get the most out of your investment
Why should you consider outsourcing your optical center's SEO to a competent structure?
If you've figured out how important SEO is for your optical center, outsourcing it to a team of professionals is just as important, and you'll understand better why
Here are 3 reasons why you should consider outsourcing your optical center's SEO to a competent structure:
1. Save valuable time
The first reason you will probably have already thought of is saving time. It is obvious that with all the responsibilities you have as an independent optician, you won't be too available to take care of the SEO of your website
And that's understandable, since considering all the important pages on your site and optimizing them one after another to rank high in Google results is time consuming, especially if you're not experienced in SEO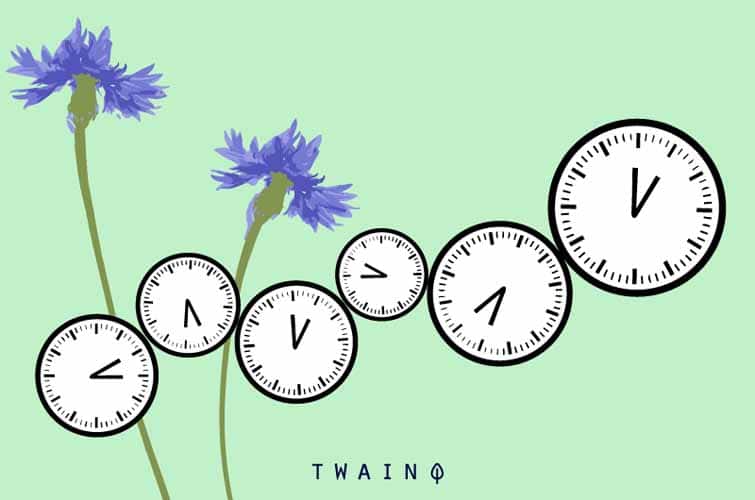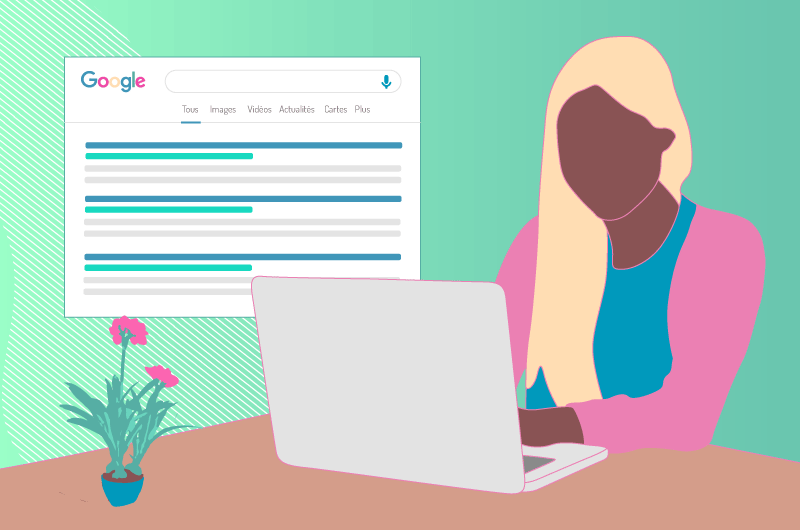 In addition, these SEO efforts must be maintained, which means they must be constantly evaluated, tested and improved over time. That's why it's called "search engine optimization"
So it's not a matter of hurrying efforts once in-house and crossing your arms. You must regularly update the adopted strategies and monitor the performance of the site
What better than an SEO agency to take care of this task effectively? That's why it is recommended to entrust this task to experienced professionals to save time and better focus on other important tasks for your center
2. Get a better profitability
SEO is an arduous and time-consuming discipline due to its complexity. As a result, investing time and money to train a full-time in-house employee is often not cost-effective
The employee may not learn everything well or it may take several months to learn. And even if they did understand the basics of SEO, they won't have enough opportunity to practice and gain the experience needed to run a successful SEO campaign
To avoid making rookie mistakes and to guarantee satisfactory results within a reasonable time frame, it would be wise to hire a team of professionals with several years of experience.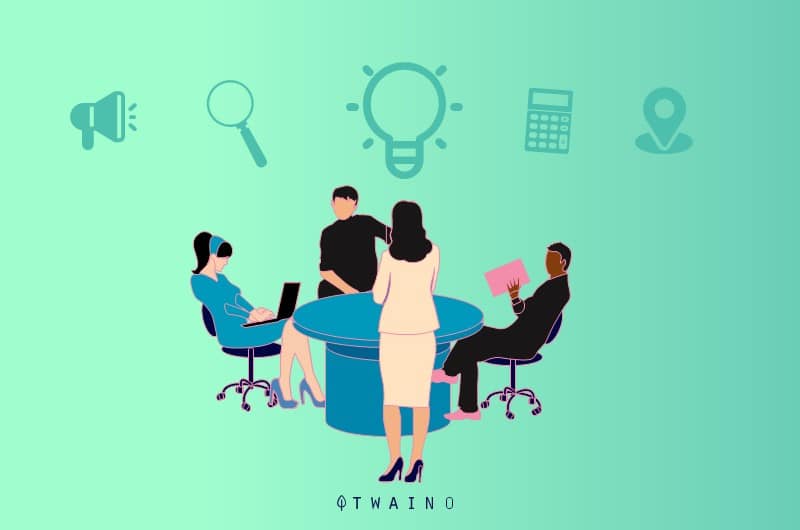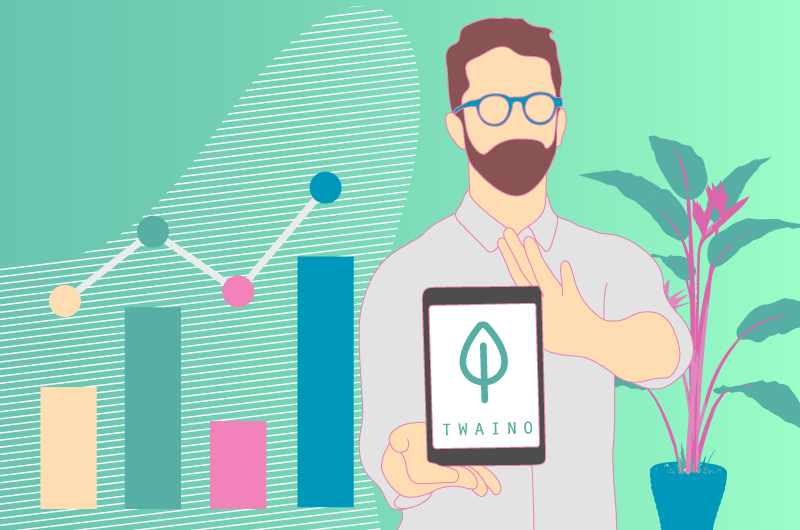 This is where outsourcing proves to be cost-effective, as your establishment will benefit from all the expertise of a seasoned SEO team at a lower cost, compared to the cost of training your own in-house team
Generally, an SEO agency is already made up of different actors specialized in different branches of SEO for a complete SEO service at a relatively affordable cost
In addition, unlike advertising campaigns that stop generating traffic once the ad is taken down, an SEO campaign lasting a few months can bring you customers and sales over several years.
3. Fast results
The other advantage of outsourcing the SEO of your website is to benefit from a well done and fast work especially if you already have a functional website with a certain online audience
The SEO agency will be able to quickly set up an efficient strategy to boost your current SEO performance and get quick results.
Moreover, if your site is new, with little online traffic, it will be an opportunity for the agency to establish a solid foundation to ensure a quality SEO service and sustainable over time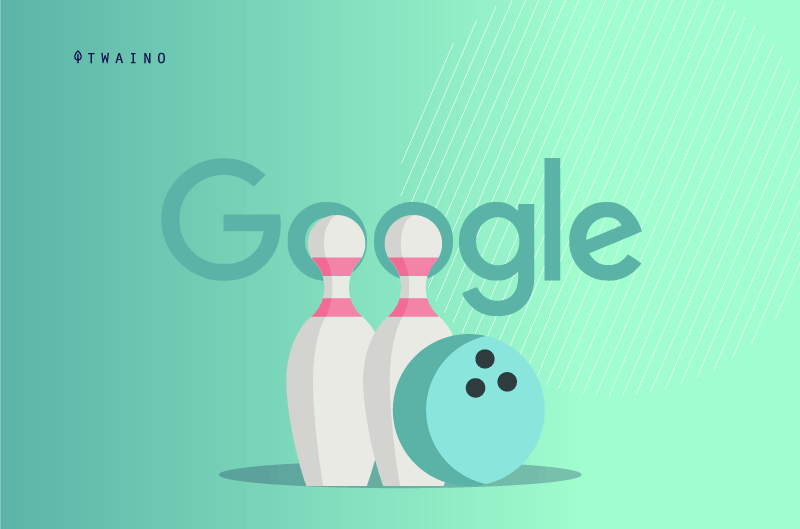 When to entrust the optimization of its site to a SEO agency?
Here are some signs that you need to outsource the optimization of your site, even if it means making it a priority
Lack of customers: Your optical store has quality products at an affordable price, yet it is not well known and records very few sales. Difficulty to be located on Google Maps: The location on Google maps is of great importance and you know it very well, but despite all your efforts your establishment remains untraceable.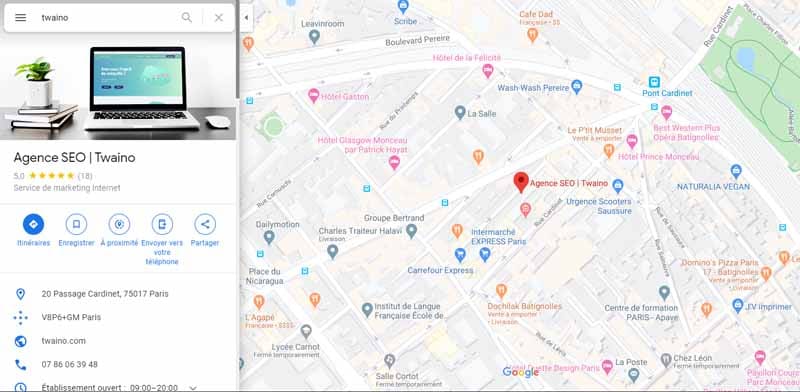 Lack of availability to learn the ropes of SEO: As an independent optician, your schedule is rather busy to the point where you lack availability to learn SEO and take care of your website's SEO yourself
Need an effective and affordable marketing solution to boost the visibility of your newly created center: You have just entered the optical market and want to boost the visibility without spending a fortune in marketing
Bad experience in the past with an SEO agency: You have already outsourced the SEO of your website, but unfortunately without much success
Looking for a competent SEO agency: You are looking for a serious agency capable of generating new customers for your optical center
If you find yourself in any of the above conditions, it would mean that your situation is delicate and that you really need an SEO agency to improve your visibility and expand your customer base.
Why choose Twaino for your optician's website SEO?
It is important to understand that in order to enjoy the benefits of outsourcing, you should first succeed in finding a good SEO agency that can help you effectively achieve your goals
At Twaino, we are an SEO agency based in Paris and several other cities in France with the primary goal of helping our clients improve their brand visibility and gain new customers from search engines
In order to prove our expertise and stand out in the SEO for opticians market, we have established a number of principles that we have remained true to since the beginning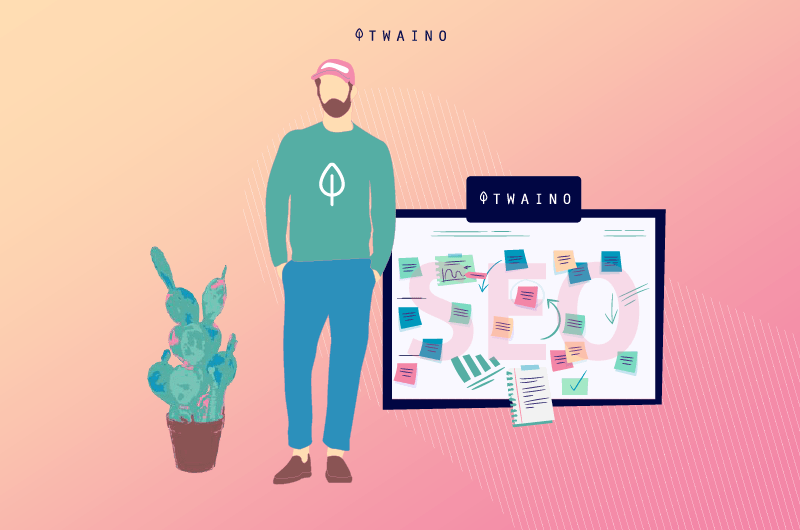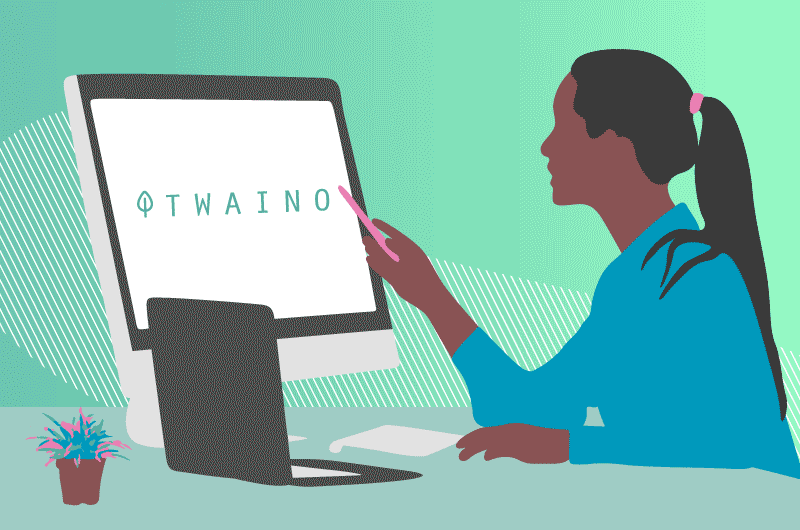 At Twaino, you can benefit from :
A 100% SEO oriented service: There are some 360 agencies that offer SEO, SEA and SMO services. At Twaino, we have chosen to stick to what we do best, SEO, to offer our optician clients impactful results. We do not use ads to generate new leads for our customers. Our particularity is to use natural SEO strategies to guarantee our optician clients a quality and sustainable traffic.
Ethical SEO strategies in accordance with search engine guidelines: Like any successful strategy, SEO requires discipline and time to bear fruit. But under the guise of speed, some SEOs choose to use fraudulent SEO techniques in an attempt to trick search engine algorithms. To ensure that our optician clients receive quality SEO without any Google penalties, Twaino's SEO experts strictly adhere to the restrictions and recommendations set forth by the search engines. At Twaino, we do not buy backlinks or use any other form of black hat SEO practices to attract visitors to your website.
Regular reporting to transparently evaluate the results we bring to your site: Twaino is also about transparency. If you entrust us with the referencing of your site, you will be entitled to periodically receive detailed analysis reports to follow the evolution of our strategy and the results we are getting. You can also connect to certain SEO tools such as Google Search Console or Google Analytics to track your site's current performance in real time
Fast turnaround: What sets us apart from other agencies is also our careful and timely work. No matter how complex your project is, our different teams will dispatch the different tasks in order to honor the agreed delivery time. Better value for money: SEO is also a matter of investment, but with Twaino, you will surely get your money's worth. As an independent optician, we understand that for every penny you spend on marketing, you're looking for the solution that gives you the best return on investment. That's why we tailor our packages to give you the best value you'll find on the market.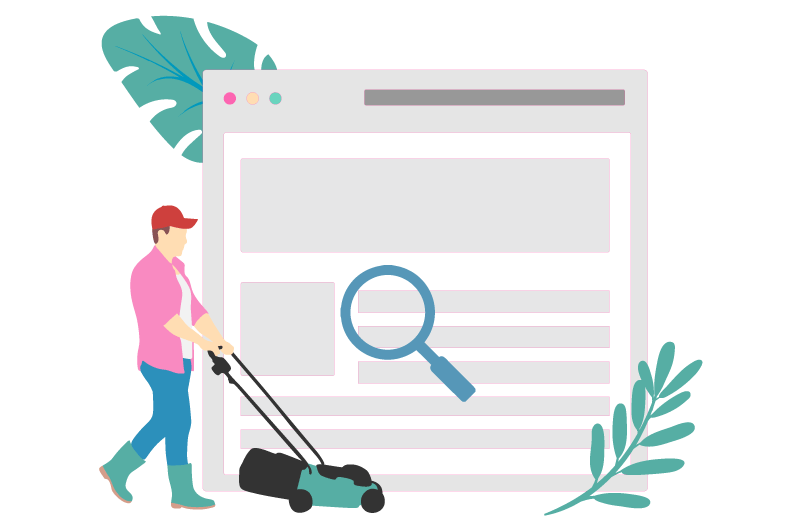 The SEO services that Twaino agency offers for opticians
The SEO of an optical center is delicate and requires the implementation of a methodology to be successful
At Twaino, our methodology consists of 3 main steps
SEO audit
Optimization of the existing
Creation and promotion of new content.

In the execution of these 3 phases, several tasks come into play including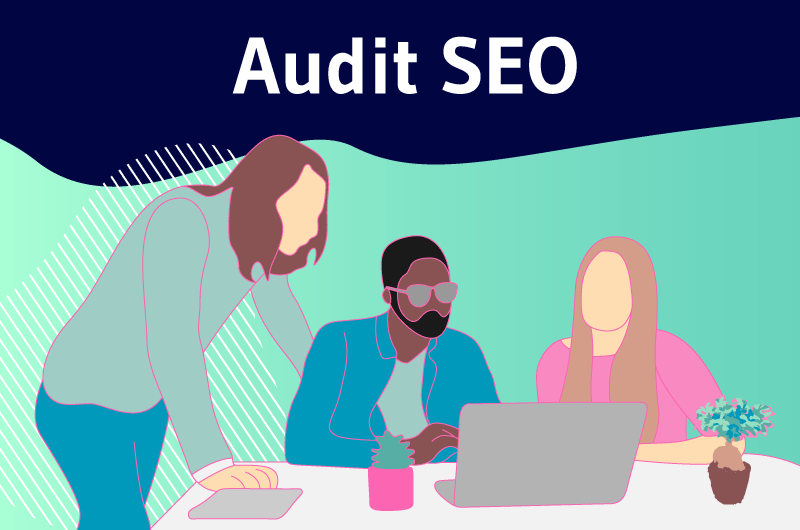 The SEO Audit
The SEO audit is the first step with which we systematically start our SEO campaigns for opticians. It is the first step because it is thanks to the SEO audit that we can determine the state of your website in order to develop a coherent and effective SEO action plan
Conducting an SEO campaign without starting with the SEO audit would be almost like putting the cart before the horse
What are the "ills" of your website?
How do you cure these ailments and prepare a "healthy" site for the rest of the campaign?
What are the untapped assets of the site that could boost its performance?
These are all questions that our SEO experts will be able to answer clearly and effectively in order to evaluate your site's performance and concoct a series of tailor-made strategies.
But technically, what do we do during the SEO audit? Well, it will essentially be about
Reconsider and propose a new SEO friendly architecture for your website
Lighten the loading speed of the pages of your site;
Review the responsiveness of your site, that is to say, review its ability to adapt automatically on small and large screens
Analyze the frequency of keyword insertion in your existing content
Identify duplicate content
Optimize the content of Title, Meta description and Hn tags (h1, h2, h3…)
Analyze the backlink profile of your website
Etc
A site audited by Twaino rhymes with the analysis of all these factors. And it is only at the end of the report that we can really decide on the situation of your site and propose an adapted strategy that effectively responds to your difficulties on the ground.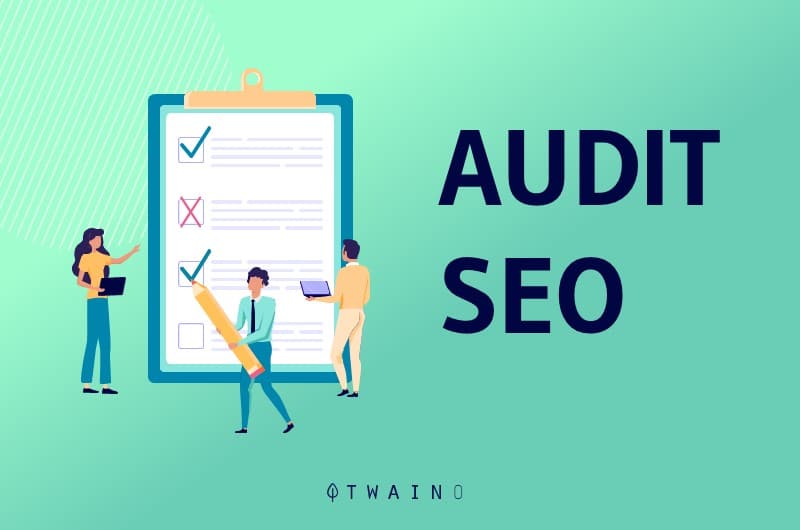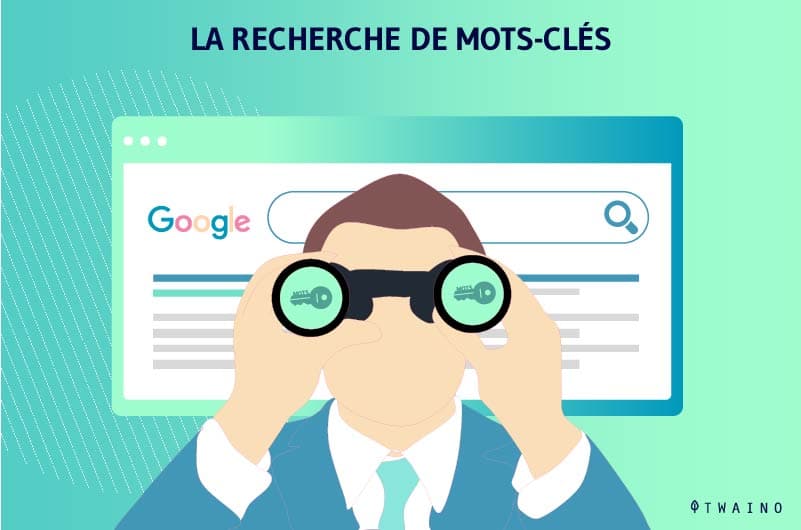 Keyword research
Keyword research is an essential step in which our SEO consultants are able to draw up a relevant list of terms and expressions that your target audience uses to search for opticians' services on the web.
At first, keyword research will consist of generating a tentative list of terms and phrases to consider
But rushing to target the first few keywords listed would be a mistake that could squander our resources and ultimately produce a less than successful SEO campaign
That's why we sort through several filters to make sure we choose the keywords that are truly relevant and beneficial to your site
For each keyword in the final list, we look for
A good search volume
A constant evolution of the search volume throughout the year;
A satisfactory conversion rate
Affordable SEO difficulty
A good click-through rate.
And so on
By checking all of these factors, we can ensure that we come up with a list of keywords that are truly relevant and beneficial to your website. With these hard-searching keywords, we can help you rank high on Google and reach the people who are really interested in your products and services.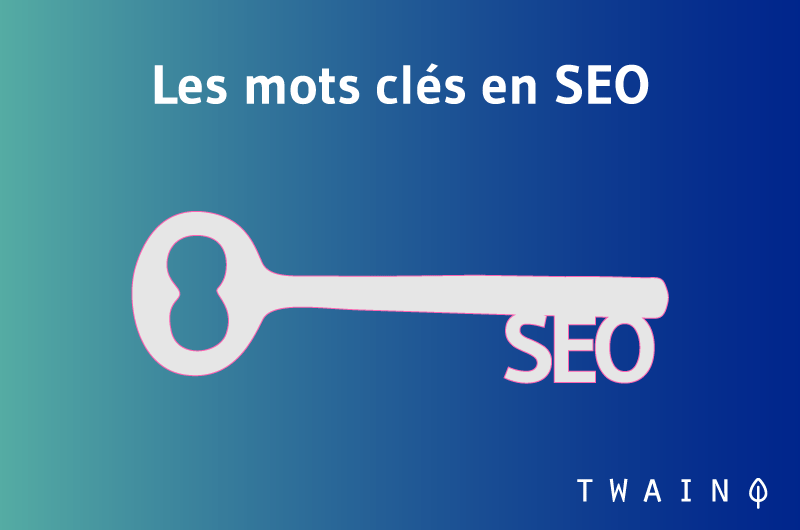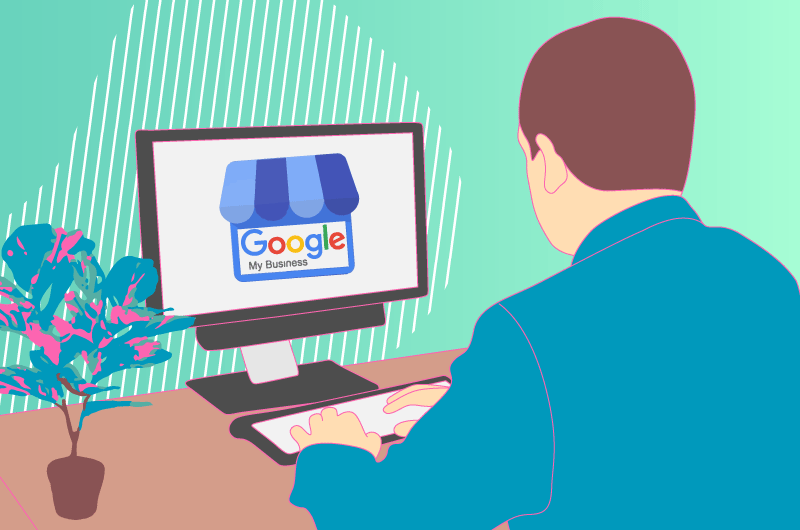 Local SEO for opticians
Local Search Engine Optimization is also a form of SEO as it also aims to attract traffic from organic search engine results. But as its name indicates, we will focus exclusively on strategies that can help you appear in the first local results.
That is to say, optimize your site so that it is well ranked for queries such as
Optical center near me
Optician near me
Optician appointment + THE NAME OF YOUR CITY
Nearest optical store
And so on
And for this, the work will be essentially to:
Optimize your site for mobile devices
Create local NAP citations;
Manage reviews and comments
Optimize images;
Create and optimize the Google Business listing
Etc
And for this, the work will be essentially to:
Optimize your site for mobile devices
Create local NAP citations;
Manage reviews and comments
Optimize images;
Create and optimize the Google Business listing
Etc
By properly applying all these strategies, we can attract users who are a few miles away from your establishment and who are looking for the services of an optician.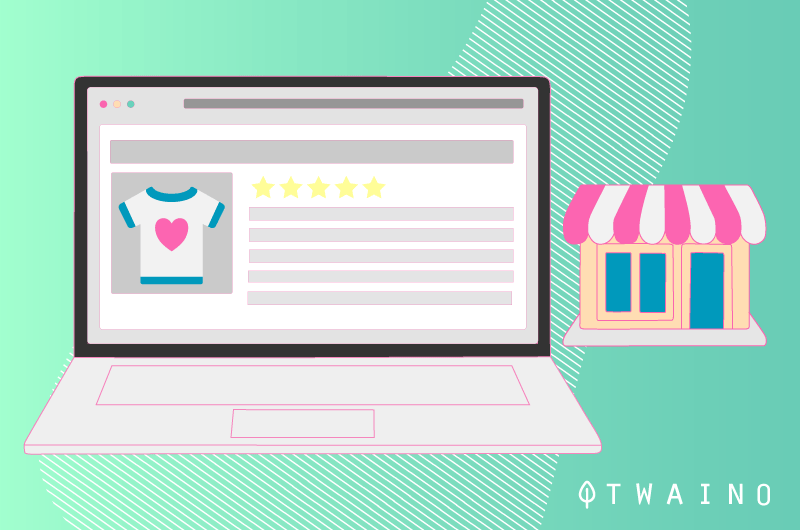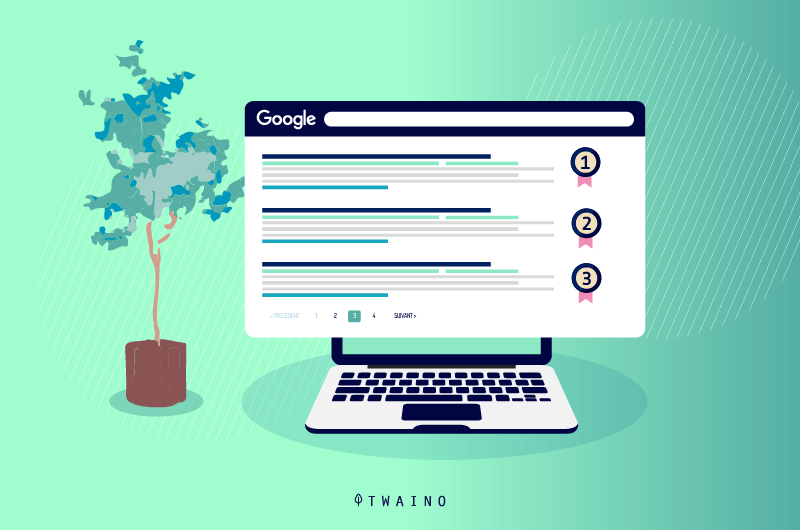 On Page Optimization
On-page optimization includes all the techniques that can be used directly on the pages of your website to improve their ranking in search results.
This is an important strategy because the higher your pages are ranked on Google, the more Internet users will trust you and the more your brand will be known
With our team of Local SEO experts, we will focus on your important pages such as service and contact pages, to make your center easily reachable and promote your optician services.
And for that, the work will be mainly to
Restructure your web pages;
Create or enhance the existing paragraphs to easily catch your visitors
Expand the semantic field of the main keywords already targeted on your pages to cover other secondary keywords
Optimize the images contained on your pages
Review the size of page titles and meta descriptions;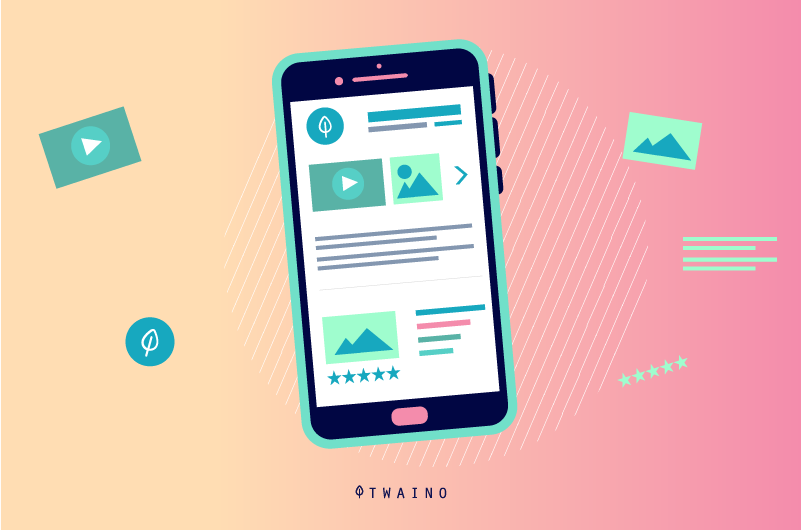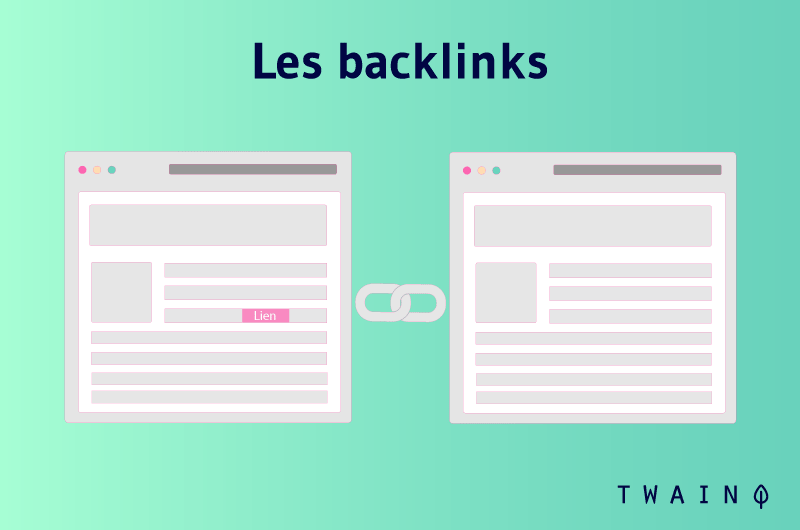 Analysis and creation of backlinks
Backlinks are hyperlinks that allow a visitor to be redirected from one site to another, either to discover a content or to verify the accuracy of a quote or a statistic
When a site of authority points backlinks to another site, a part of its authority is also transmitted: it is called "link juice"
Backlinks are a very important factor in SEO because the more link juice you receive, the more your site's Domain Authority increases.
That's why we also carry out a backlinks campaign for our opticians customers. To help you gain quality backlinks, we use certain SEO techniques such as
Writing guest articles;
Link recovery ;
Broken Link Building;
The creation of infographics ;
Link baiting;
And more.
During the backlinks campaign, it will also be a question of removing all the existing backlinks that are of poor quality to prevent them from further ruining your SEO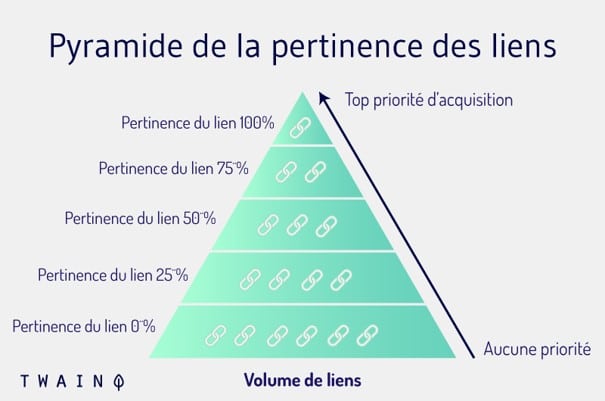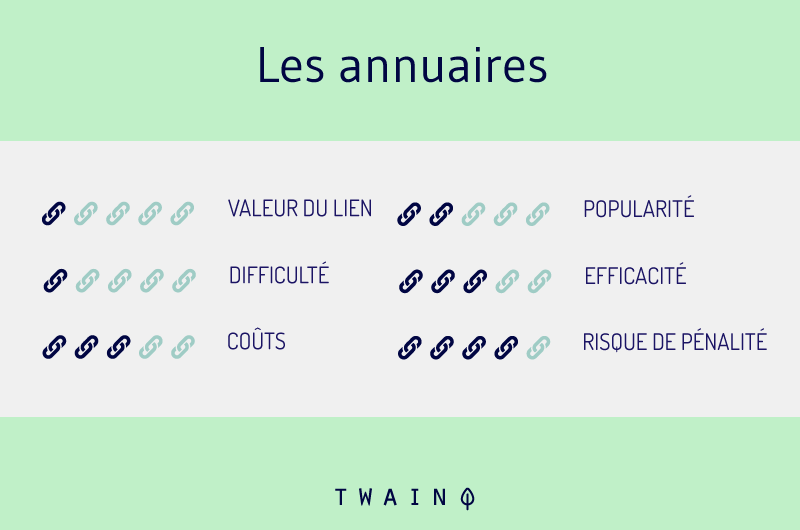 Directory audit for opticians
Since you are a professional, it is recommended to register on directories dedicated to your profession
This will bring more visibility and credibility to your center and can generate up to 50% conversion rate.
But it is not enough to rush to all the directories you find and hope to improve the visibility of your site. On the contrary, search engines may suspect an attempt to cheat and punish you
This is why it is important to choose your directories carefully. Moreover, the registration to directories must be done correctly according to the recommendations of local SEO
What about you? Which directory are you already listed on?
What about the reliability of these directories?
Maybe you haven't even listed anywhere yet.
In any case, Twaino's SEO experts can perform a directory audit to list the platforms where your site is present.
Your listings on unreliable directories will be revoked to prevent them from continuing to damage your reputation and SERP position
We will also suggest a list of relevant and reliable directories for opticians to diversify your traffic source
To help you take advantage of all these directories, we will also make sure that your listing forms are well configured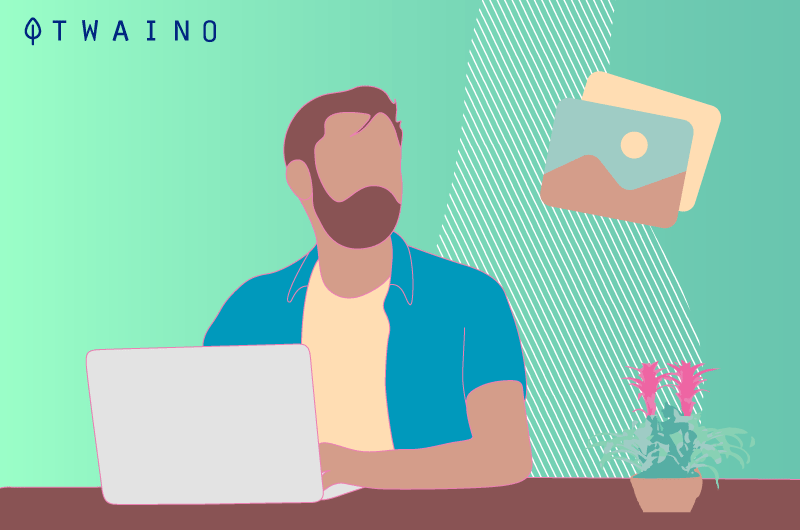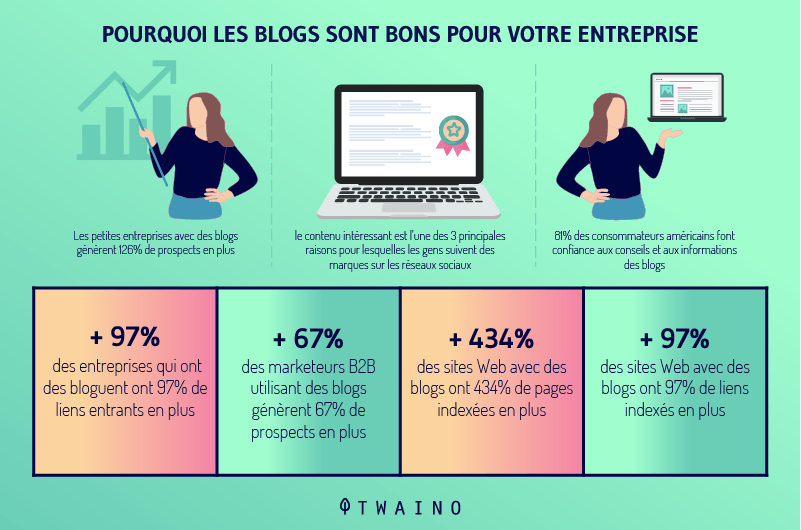 The creation of personalized content for optical centers
If I ask you to define what a blog is, you'll probably tell me that it's a way for influencers to get known
However, blogging is a marketing solution that concerns everyone and even opticians.
The fact is that in SEO, the more articles you publish, the more likely your site is to be chosen by search engines as an answer to the queries of Internet users
This is a proven strategy that is favored by 90% of B2C marketers.
It is because of its undisputed importance that we suggest the creation of a blog section to our optician clients
The idea is to publish free blog posts to hook your visitors before they discover your services and products, just like a bait and switch
At Twaino, we are an SEO agency, but also a web writing agency, as these two disciplines are intrinsically linked.
We can therefore take care of the creation and animation of your blog by producing detailed guides on recurring eye problems or the right attitudes to hold for good visual health.
Once these contents are carefully written, they will be entrusted to our SEO teams to optimize them into SEO Friendly contents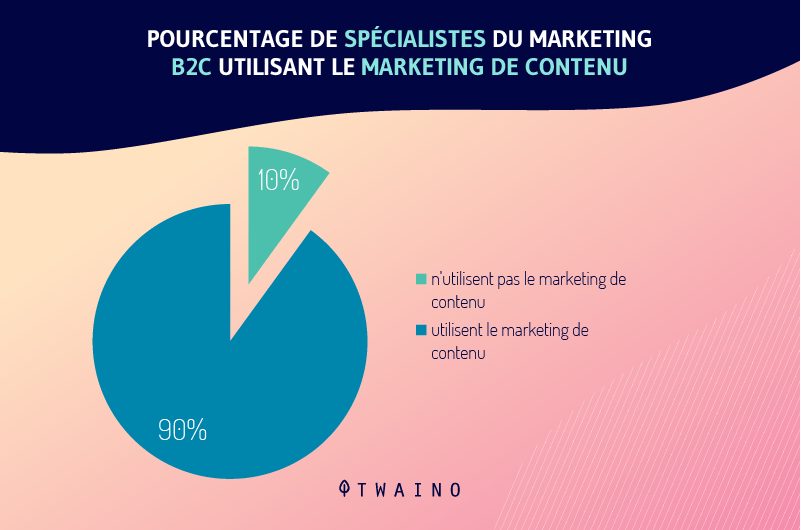 Want to hire an SEO agency for opticians? Contact us!
Tell us your objectives in terms of visibility on the Net and our SEO experts will propose a strategy tailored to your situation to effectively achieve these goals
Twaino agency remains available at the following addresses:
PARIS
2 rue Jacques Louvel Tessier, 75010 Paris
Phone number: 07 86 06 39 48
LinkedIn
YouTube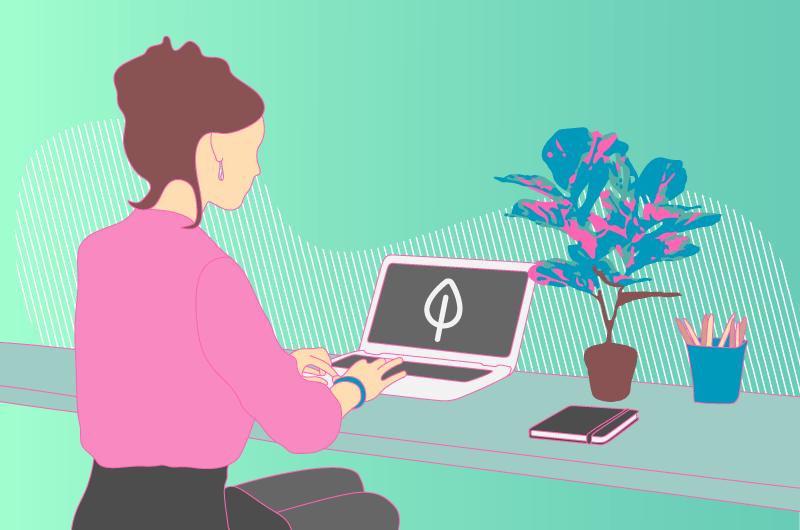 Thanks and see you soon!